Payment method:Cash, Paypal, Credit card

starting time:8:00 AM
highlights
Enhance your transfer between Rome and Sorrento / Amalfi Coast with a visit to Pompeii
Travel comfortably in your private deluxe vehicle with English speaking driver
Enjoy a 2 hour exploration of Pompeii
Enjoy a higher level of personal attention and flexibility on our private transfers and tours by car
We can also arrange for a private Licensed Tour Guide for Pompeii (*Inquire within for price and to book)
Pick Up Time from your hotel at 8:00 AM
** Please include your full DROP OFF ADDRESS in the Special Request Box of your Booking Form
* Please read ALL the information on the tour page before booking to ensure this tour meets your expectations. If you have any unanswered questions let us know. Tour Requests are confirmed based on availability.
itinerary
Begin journey from Rome Hotel at 8:00 AM
Stop to enjoy a 2 Hour visit in Pompeii
Journey completes with your drop off location in Sorrento or Amalfi Coast
* Upon Request Itinerary can be reversed from Sorrento or Amalfi Coast to Rome to Rome
included
Private Deluxe Vehicle
English speaking Driver
All VAT and Italy Taxes
Highway Tolls
Parking Fees
not included
Admission Tickets to Pompeii
Licensed Tour Guide for Pompeii / Walking Tours
Meals
Gratuities
description
Our Rome to Sorrento/Amalfi Coast with stop in Pompeii is the most popular sightseeing transfer between Rome and the region of Amalfi Coast which includes transfers to and from Positano and Sorrento alike.
Your Stefano's RomeCabs personal Driver will pick up you at your hotel accommodation and you will enjoy a pleasant drive with sightseeing opportunities without the stressful worries of carrying your own luggage while traveling on buses, trains, metros and taxis, while managing restrictive train schedules, tickets and chaotic train stations.
You will have the added benefit of your private deluxe vehicle and your own personal English speaking Driver at your service.
At the end of your journey, you will arrive at your new hotel accommodation so you can begin your new adventures rested and happy.
Rome - Sorrento / Amalfi Coast Sightseeing Transfer Prices:


For up to 4 Persons from Rome Hotel: 650 EUROS
For up to 6 Persons from Rome Hotel: 680 EUROS
For up to 8 Persons from Rome Hotel: 720 EUROS



* You may also do a QUICK PRICE CHECK using the Price Check & Booking form on the Right Side of this page. Once you receive the PRICE QUOTE based on the information you input, you may proceed to SUBMIT your Tour Request.
** Dates on the Booking Form Calendar that are NOT Selectable, are NOT AVAILABLE.
On this journey you will have the opportunity to visit the archaeological site of Pompeii, the ancient Roman city that was entombed in volcanic ash and pumice in 79 AD when Mount Vesuvius violently erupted burying everything in the surrounding area.
Among the spectacular ruins you will walk in the footsteps of the ancient locals along the distressed stone streets through preserved remains of ancient apartment buildings, bars, baths workshops, and impressive villas adorned with vivid frescoes depicting local life.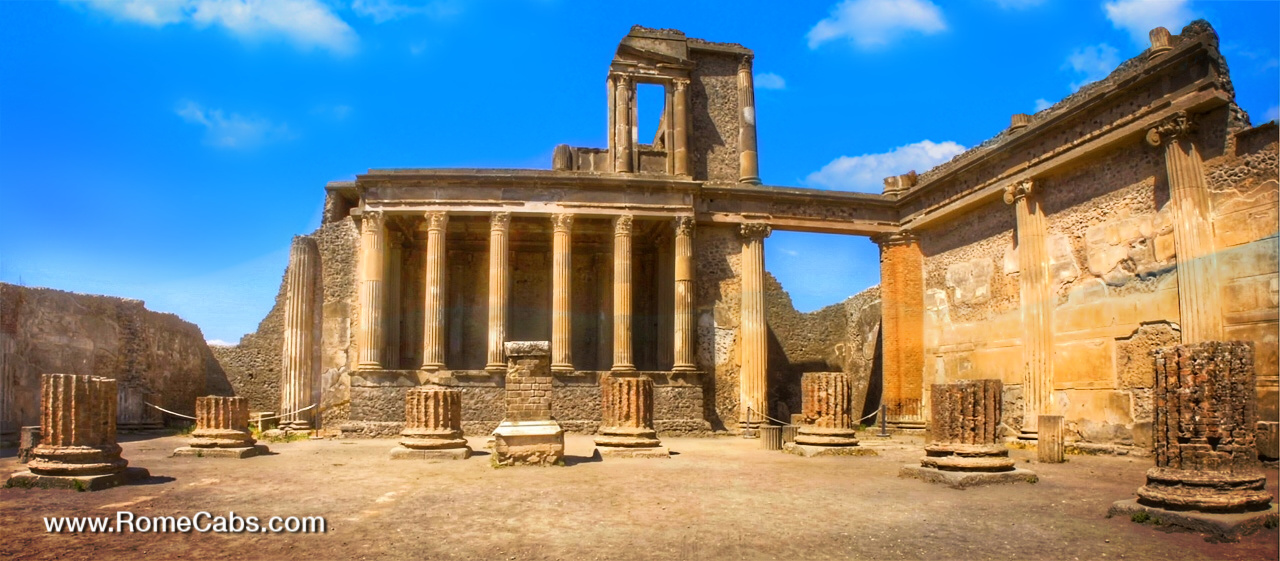 If you wish to get the most out of your visit to Pompeii we recommend reserving a local licensed guide whose expert knowledge and detailed narrative will enhance your experience and understanding of this captivating ancient city. For Pompeii Guide info and tour fee, pelase see the IMPORTANT TOUR INFORMATION below. Otherwise without a Tour Guide, you will Self Tour Pompeii on your own.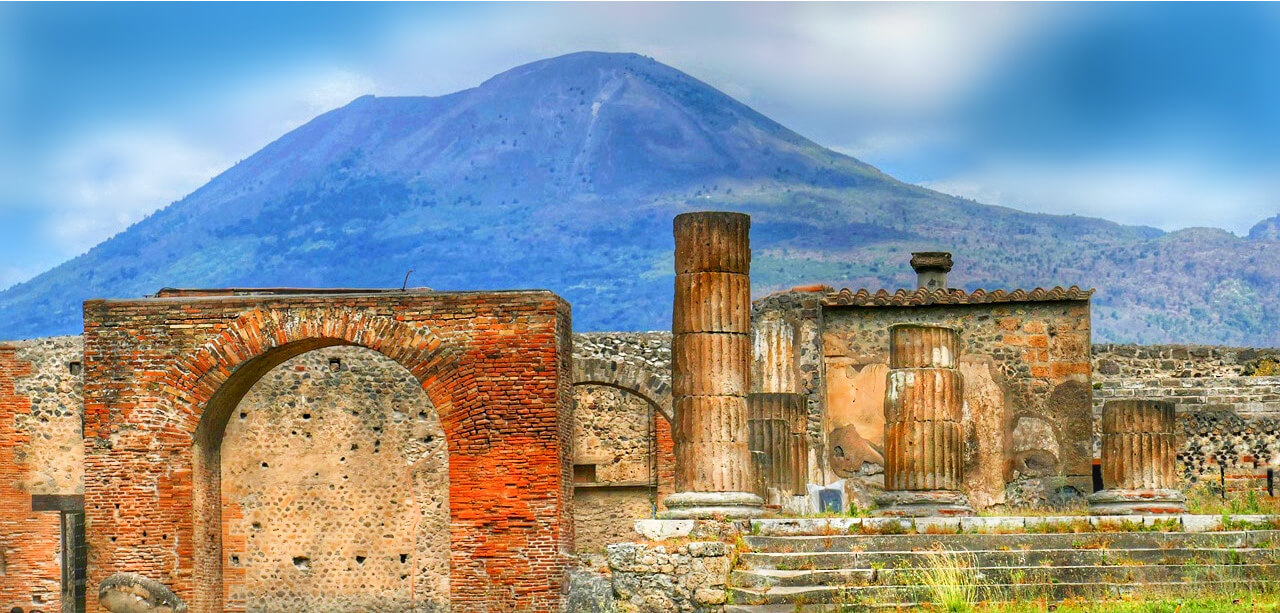 Thank you for booking our Rome to Sorrento / Amalfi Coast with stop in Pompeii sightseeing transfer and for choosing Stefano's RomeCabs for your Italy Private Transfers and Tours. We look forward to showing you beautiful places in Italy!
From Pompeii, you will continue your journey to your final Drop Off destination.
Important Information

PLEASE READ THE INFORMATION BELOW AND ACCEPT THE TERMS OF SERVICE AND PRIVACY POLICY BEFORE BOOKING.


PAYMENT OPTIONS
Payment for this Tour can be made in EUROS directly to your driver on the Date of Tour, or prepaid in advance via PayPal or Credit Card online upon request. (See Cancellation policy below)
CANCELLATION POLICY
We kindly ask that cancellations be made via E-mail at least 7 days prior to Date of Service.
Cancellations are accepted only via E-mail so your cancellation is on record. We do not accept cancellations by phone, text message, or 3rd parties.
** Cancelations for PREPAID SERVICES will be refunded the Reduced Net Rate we receive from your prepayment. Reduced Net Rate: actual service price minus PayPal/Credit Card fees retained by PayPal/Credit Card as they do not reimburse us the fees they retain from your payment.
ADMISSION TICKETS:
Entry ticket price for Pompeii is currently estimated at approximately 18-19 Euros per person to be purchased on-site upon arrival.
** Admission Ticket prices to attractions are always subject to change without notice and are not guaranteed to remain the same after booking this tour
PRIVATE GUIDED TOUR OF POMPEII:
If you would like to reserve a private licensed tour guide for a 2 HOUR guided tour of Pompeii, please let us know and we will be happy to assist with a price quote for a 2 Hour Guided Tour of Pompeii with a professionally licensed tour guide.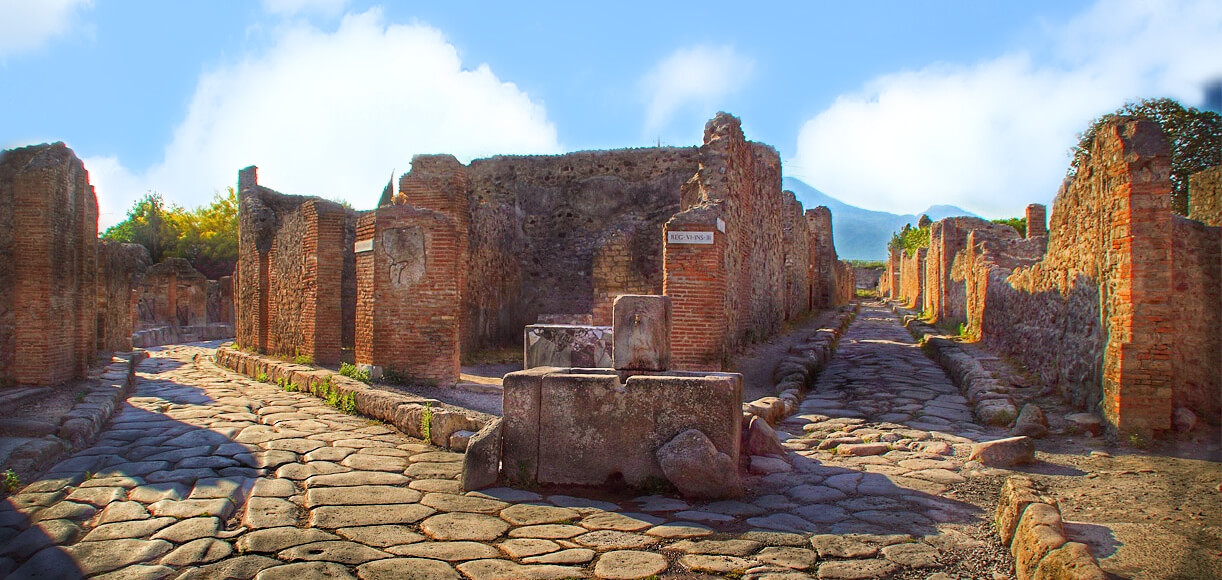 YOUR PRIVATE DRIVER:
Your Private Driver is not a licensed tour guide, therefore your Driver cannot lawfully accompany guests to sightsee or act as a guide away from the vehicle. Your Driver will be required to remain with the vehicle while you SELF TOUR away from the vehicle.

LUGGAGE
Sedans priced for 1-2 passengers can accommodate up to 2 standard suitcases and up to 2 small carryons.
Minivans for up to 8 passengers can accommodate up to 6 suitcases and up to 6 carry-ons in TOTAL. If you anticipate bringing luggage in excess of what the standard 8-seater vans can accommodate, please inform us prior to booking this service so we can help ensure that everyone and their luggage will travel safely inside the vehicle.
Private Driver MEETING POINT at hotel / accommodation:


Your private driver will meet you inside the lobby of your hotel or in areas permitted by your hotel management.

For Apartments or B&B's without a lobby, your driver will meet you outside the main entrance of your Pick Up Address.


* DOOR TO DOOR SERVICE is possible if your accommodation address is not in a traffic or parking restricted area. In case you are staying in an area with traffic and/or parking restrictions, your driver will park as close as lawfully possible and meet you outside at your address for your pick up and accompany you to the parked vehicle, or accompany you to your hotel address from the parked vehicle for drop offs.