Private Pre Cruise Tours by Car with Civitavecchia Port Transfers
Stefano's RomeCabs offers cruisers an exciting opportunity to make the most of your morning prior to your Cruise departure from Civitavecchia with our Pre-Cruise Tours with Transfer to Civitavecchia Cruise Port.

For cruisers in Rome for just a brief stay, we offer the very popular Pre-Cruise Rome Tour that takes you to some of Rome's most exciting squares and monuments to enjoy some of the Eternal City's top highlights, followed by private transfer to Civitavecchia Port.
Our private Rome tour with Transfer to Civitavecchia Port will leave you with cherieshed memories as you embark on your cruise.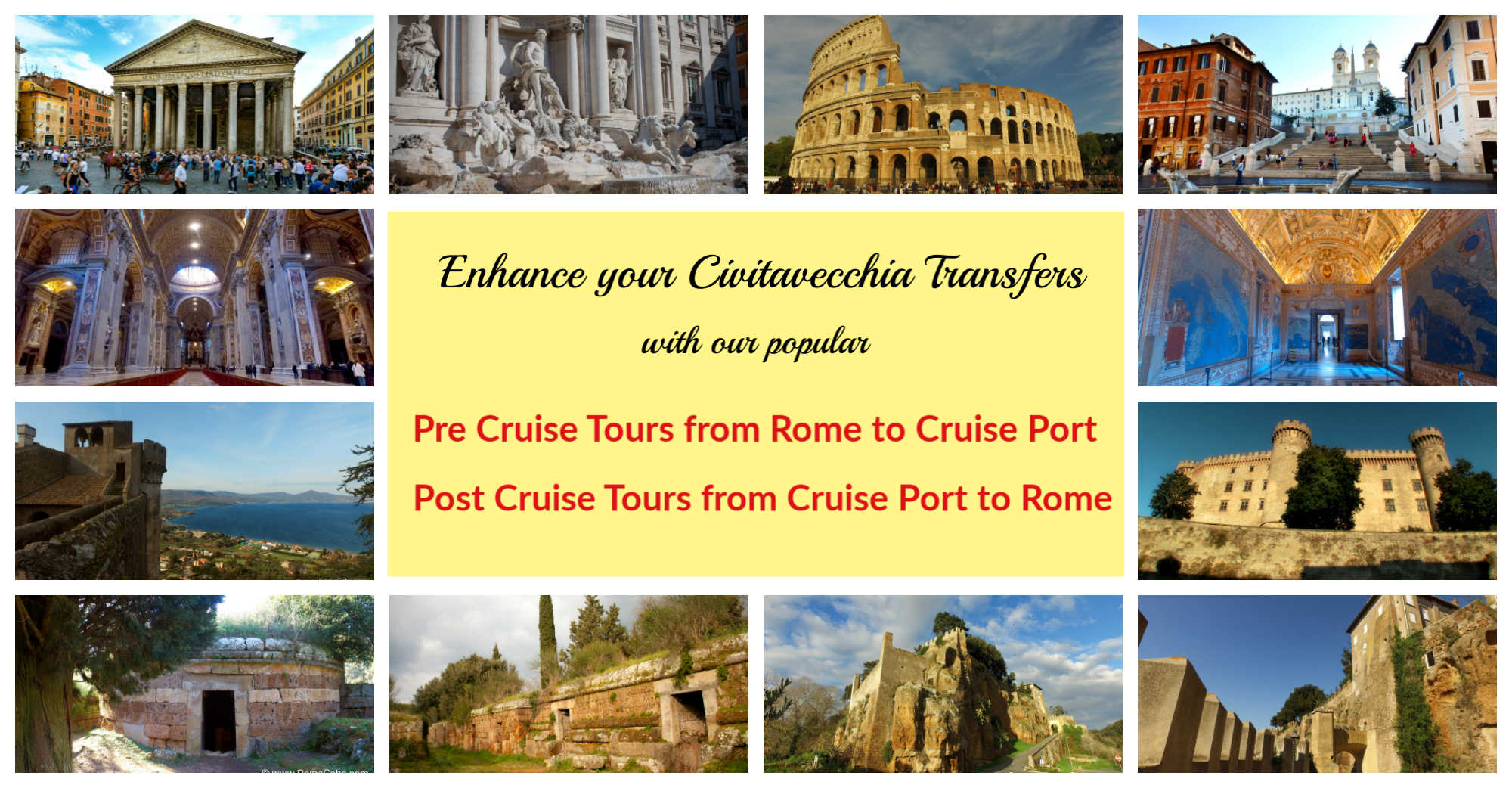 Cruisers who already toured Rome enjoy a relaxing morning in the countryside on our Pre-Cruise Countryside Tour that takes you on a delightful journeys through the Roman Countryside to enjoy fantastic places from Ancient Rome, Medieval and Renaissance eras.


Your personal RomeCabs English speaking Driver will pick you up at your Rome hotel or accommodation, take you a fun filled morning tour by car, and then take you directly to the Pier next to your ship in Civitavecchia.
Begin your cruise with an exciting morning Pre Cruise Tour of Rome or Pre Cruise tour of the Roman Countryside, followed by a comfortable transfer directly to your cruise ship in Civitavecchia.
Be sure to also check out our Tours from Civitavecchia Port post cruise, and private Shore Excursions in Italy from Livorno and Naples ports.