description
*** IMPORTANT FOR SUMMER TRAVELERS: Due to High Demand this travel year, the Vatican Museums Tickets (and Colosseum tickets as well) are selling out Months in Advance with June - July already mostly sold out. Before booking this tour, we must first double-check the availability of Vatican Museums Tickets on your tour date. In case all Vatican Museums tickets are sold out, we will be happy to offer other exciting Rome tours such as our popular Rome Town & Country Tour.

On this Ultimate Rome Tour with Driver, Guide and Vatican Tickets you will have the unique opportunity to enjoy an in-depth tour of Rome's most exciting places.
You will be picked up by your personal driver at your hotel accommodation or next to your ship at the cruise port, and will be met by your private Tour Guide at your first attraction visit.
Your licensed tour guide will join you in your vehicle for an informative guided tour of all the locations featured in the tour, with your driver taking you as close as lawfully possible to each location to maximize your sightseeing opportunities and minimize walking distances. With Vatican Museums Tickets included, this is the best and most convenient Rome tour you can book!
This ultimate Rome tour allows for a leisurely morning exploring many of Rome's top Must See places with your knowledgeable private guide offering insightful information.
ULTIMATE ROME TOUR PRICE LIST


Tour from Rome Hotel:
For 2 Persons from Rome Hotel: 900 EUROS
For 3 Persons from Rome Hotel: 950 EUROS
For 4 Persons from Rome Hotel: 1,000 EUROS
For 5 Persons from Rome Hotel: 1,050 EUROS
For 6 Persons from Rome Hotel: 1,100 EUROS
For 7 Persons from Rome Hotel: 1,200 EUROS


Shore Excursion from Civitavecchia:

For 2 Persons from Civitavecchia Port: 1,000 EUROS
For 3 Persons from Civitavecchia Port: 1,050 EUROS
For 4 Persons from Civitavecchia Port: 1,100 EUROS
For 5 Persons from Civitavecchia Port: 1,150 EUROS
For 6 Persons from Civitavecchia Port: 1,200 EUROS
For 7 Persons from Civitavecchia Port: 1,290 EUROS
To book this tour please CONTACT US VIA EMAIL at info[@]romecabs.com
** This is a FINAL SALE, NON-REFUNDABLE TOUR for dedicated travelers. Prepayment in full required for confirmation. * See Payment and Cancellation INFO BELOW
This tour is NOT Offered on Sundays as the Vatican Museums are closed on Sundays.
Enjoy a preview of the remarkable sites in Rome featured in our Ultimate Rome Tour VIDEO:

ANCIENT ROME - Discover grand architectural wonders of the Roman Empire


Accompanied by your personal English speaking Tour Guide, you will learn the fascinating history of these remarkable architectural wonders, bringing these iconic symbols of the Eternal City to life.
Your tour will begin with a stop at Colosseum Square for a stroll and photo stop of the magnificent ancient Roman amphitheater and nearby towering Arch of Constantine with your guide to enjoy the ancient Roman atmosphere and fascinating history of this important area of ancient Rome.
A stroll along these impressive monuments will allow you to see and take amazing photos of these architectural wonders from different angles.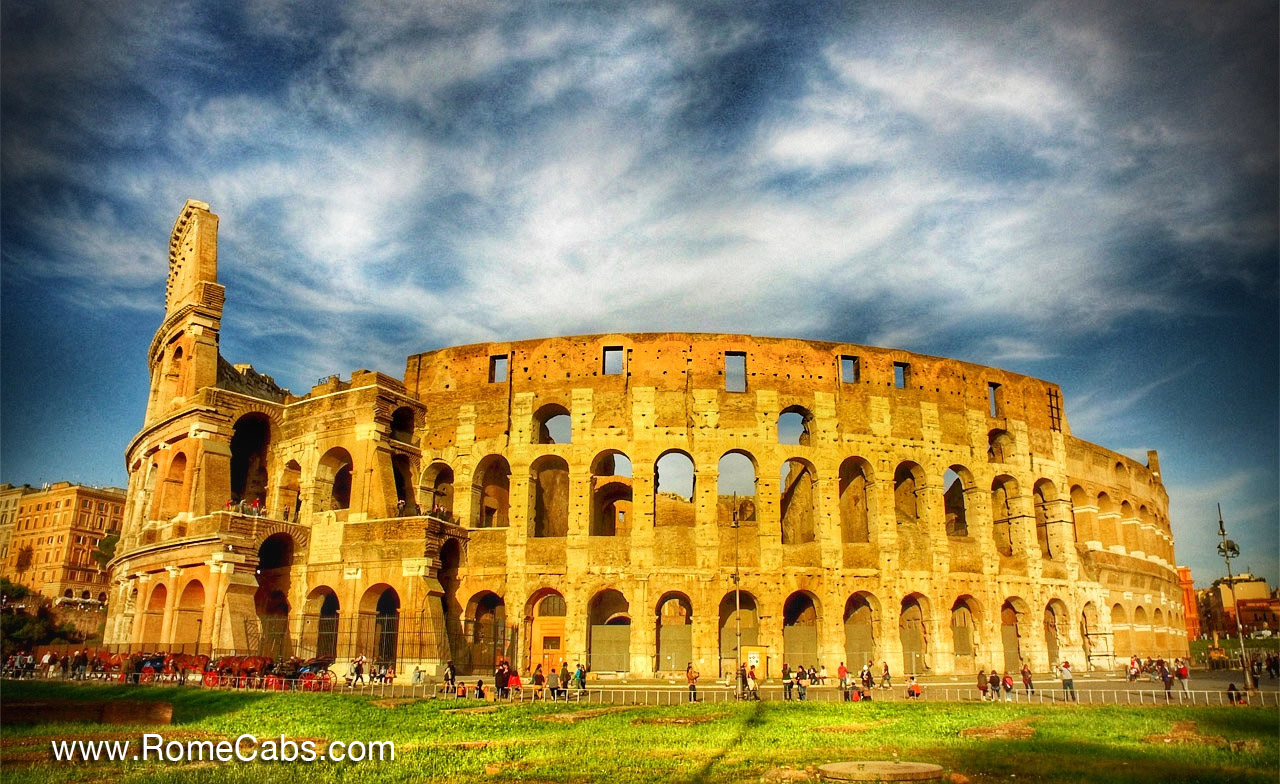 Your Ancient Rome exploration will continue with a stop at Circus Maximus where you can imagine that on top of these faint outlines there was once an enormous arena famous for chariot racing, with a stunning backdrop of Palatine Hill with massive ruins of once opulent imperial villas and palaces overlooking the arena below.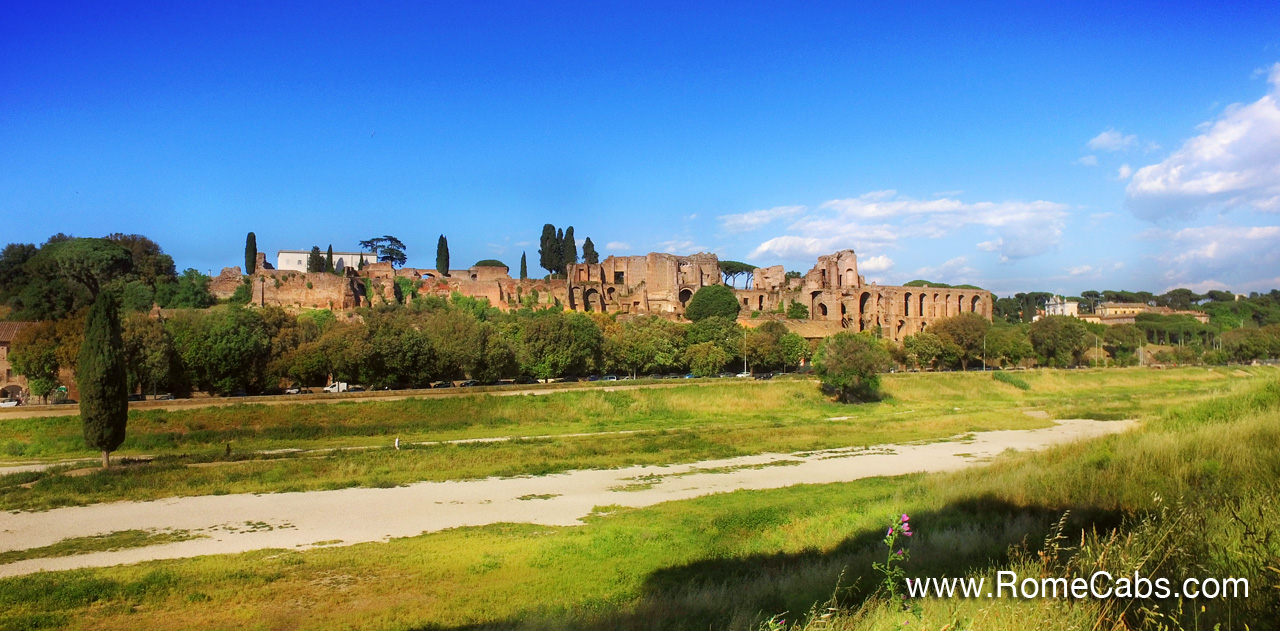 Keep your camera handy for a picture perfect view of the Roman Forum from a strategic terrace on top of Capitoline Hill where you have a vast bird's eye view of the spectacular ruins of temples, basilicas, and buildings that once graced the Roman Forum as your guide explains the fascinating history of this very significant location from where the Roman Empire was ruled.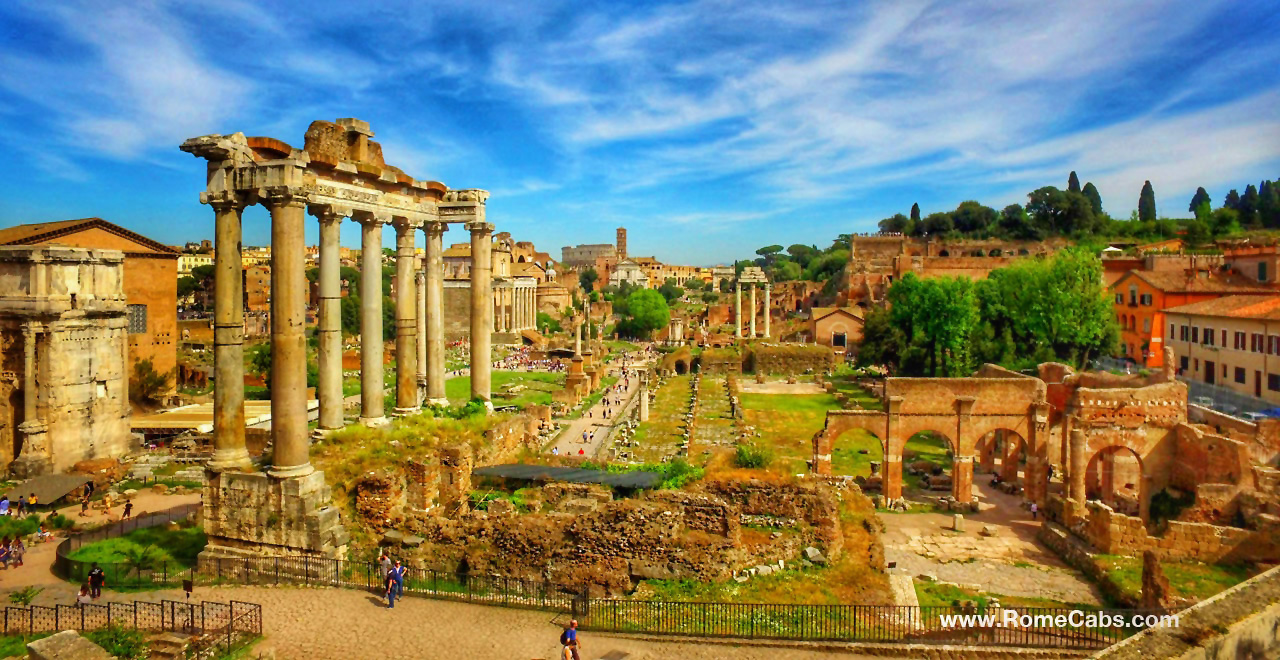 Your last stop in Ancient Rome is the magnificent rotund Pantheon that was originally dedicated to the Roman pagan gods, and later converted into a Christian church during the Medieval Era.
This remarkably preserved monument has been in continuous use for most of its history. When you enter, be sure to look up at the enormous coffered dome with an oculus in the center - the only source of natural light inside this monument.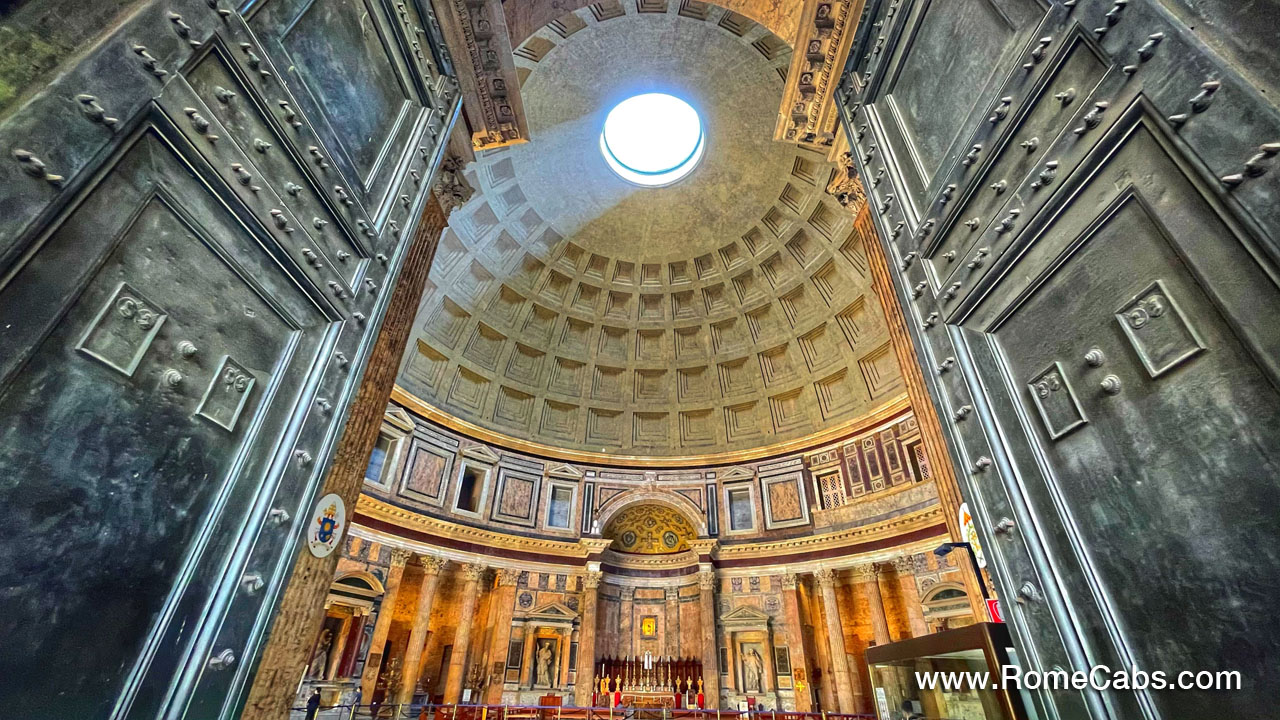 Revel in visits to Rome's most famous and charismatic squares

Enjoy La Dolce Vita with visits to Rome's most famous and lively squares: Piazza Navona, Spanish Steps, and the Trevi Fountain for an authentic taste of local Roman fun, culture, and atmosphere.
Accompanied by your guide, you will glean a great deal of historical and architectural information about these famous sites that enrich your experience.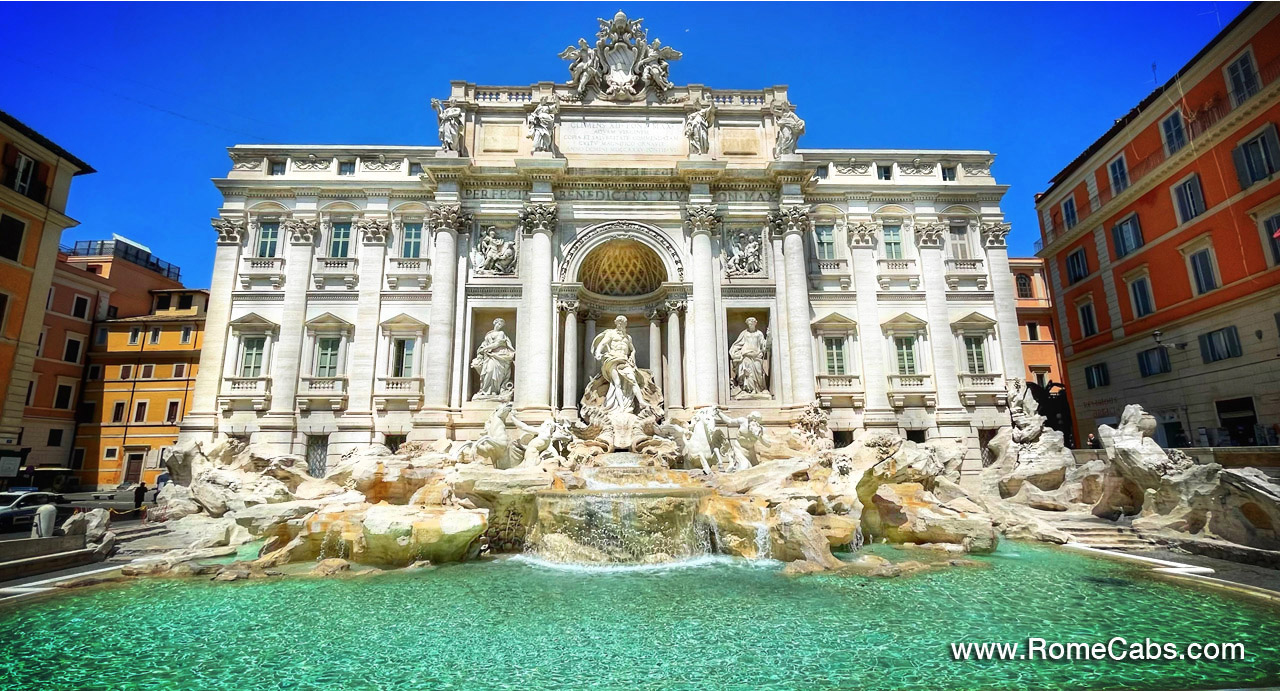 Tour the sublime Vatican Museums, Sistine Chapel and St Peter's Basilica


After a relaxing lunch on your own (your Driver will be happy to offer recommendations for local restaurants or trattorias to choose from), you will be joined again by your Tour Guide for your Vatican tour.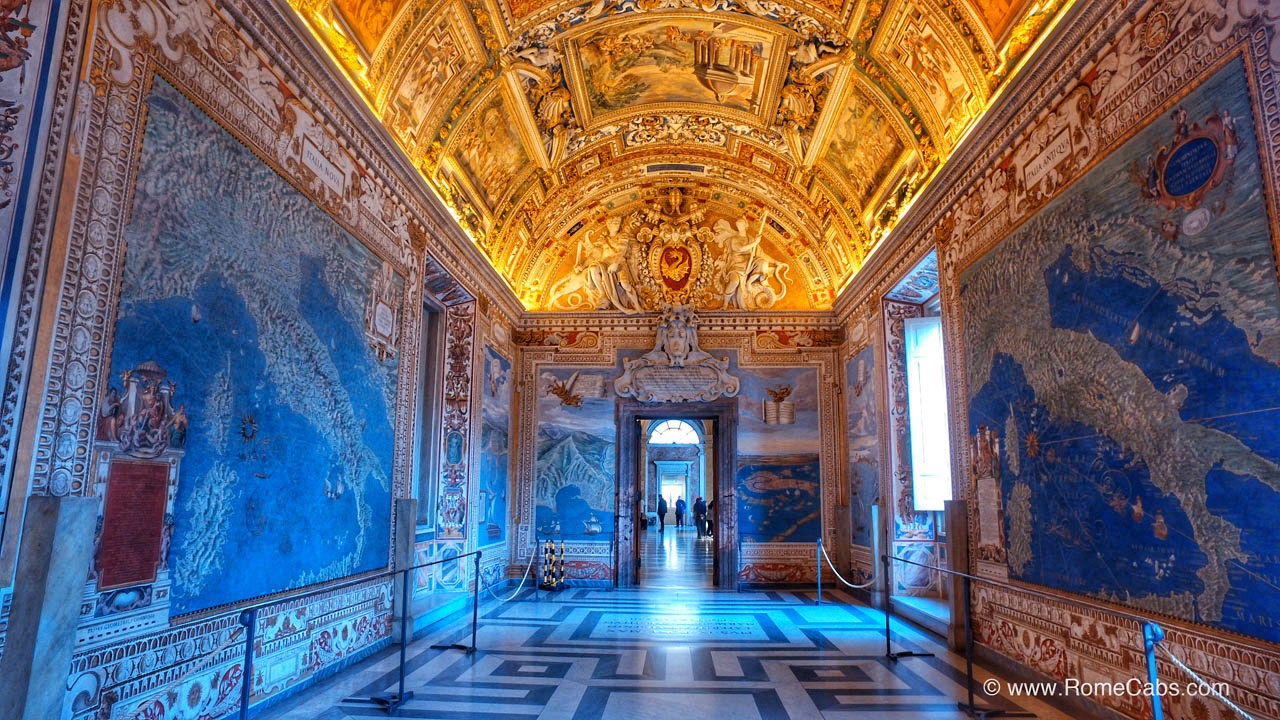 Enjoy 2 hours exploring the highlights of the Vatican Museums and Michelangelo's stunning frescoes inside the sacred Sistine Chapel. Your guide will take you through a shortcut passageway reserved for guided visitors only to continue your tour inside the revered Saint Peter's Basilica.
Accompanied by your personal tour guide, you will learn about many of the world's most signficant "must see" works of art as you make your way through the fascinating labyrinth of halls and galleries that brim with masterpieces from antiquities to recent history.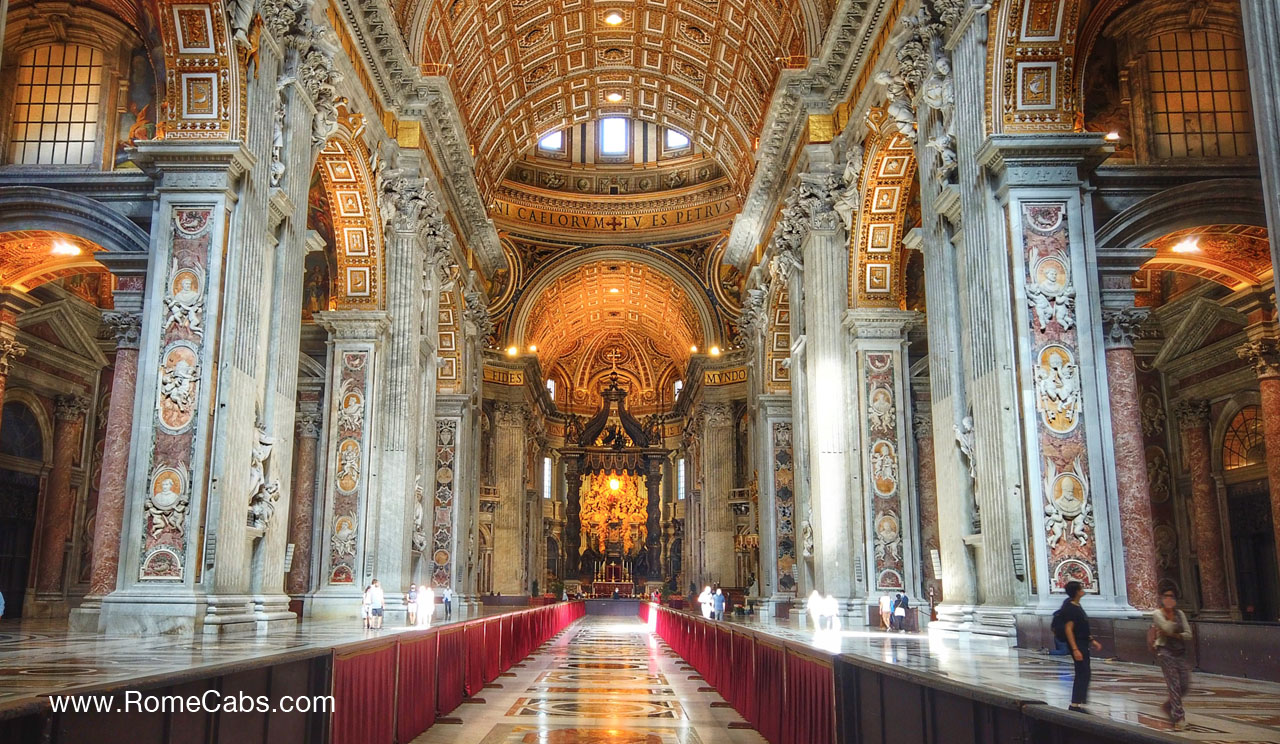 Your day of compelling discoveries accompanied by your informative private tour guide will conclude with your Vatican visit.
From here, your Tour Guide will take you to meet your driver who will drive you to your drop-off location either at your hotel in Rome, or Cruise Ship in Civitavecchia.
Thank you for booking our Ultimate Rome Tour, and for choosing Stefano's RomeCabs for your Private Rome Tours and Civitavecchia Shore Excursions. We look forward to showing you beautiful places in Italy!
Important Information

PLEASE READ THE INFORMATION BELOW AND ACCEPT THE TERMS OF SERVICE AND PRIVACY POLICY BEFORE BOOKING.


PAYMENT AND CANCELLATION POLICY:


This Ultimate Rome Tour with Driver, Tour Guide, Vatican Tickets is a special tour for dedicated travelers for whom we reserve NON-REFUNDABLE a Full Day Tour Guide and Vatican Museums Tickets.
This is a FINAL SALE TOUR that requires NON-REFUNDABLE ADVANCE PAYMENT that can be made via PayPal or Credit Card. This tour cannot be confirmed without Prepayment.
When CONFIRMING your BOOKING online, please SELECT your preferred option of payment: PayPal or Credit Card.
Cancellation or refund for this Ultimate Rome tour is NOT POSSIBLE under any condition as Vatican Tickets and Full Day Tour Guides are NON-Refundable once reserved. Vatican Tickets along with Full Day Tour Guides must be booked as far in advance as possible to secure availability.
Please be sure you know your trip before booking this tour. We advise guests to carry adequate Travelers' Insurance to cover travel-related expenses that are not refundable in the unforeseen event your trip is canceled.
** By booking this tour, you agree that this tour is a FINAL SALE TOUR and NON-REFUNDABLE under any condition and for any reason.
MEETING POINTS TO MEET YOUR PRIVATE DRIVER


At ROME HOTEL / ACCOMMODATION:
For Rome tours staring from Rome accommodation, your private driver will meet you inside the lobby of your hotel.
For Apartments or B&B's without a lobby, your driver will meet you outside the main entrance of your Pick Up Address.
* If your hotel or accommodation is on a street or in an area restricted to vehicle traffic, your driver will park as close as lawfully possible and meet you on foot at your Address, and accompany you to your parked vehicle.

MEETING POINT AT CIVITAVECCHIA PORT
For Shore Excursions from Civitavecchia Cruise Port, your private driver will meet you on the Pier next to your Ship at your scheduled pick up time holding a sign with the NAME in your reservation.
Please do NOT leave the ship area, and do NOT take a shuttle bus outside the port.
Look for your private driver in the same area as ALL private drivers will be waiting for their clients.