Buon giorno and welcome to Stefano's RomeCabs, Rome's leading company for Civitavecchia Transfers and Tours.


Don't want to do a full day tour and just want to enjoy a couple of locations in Rome at your own pace?

You can make the most of your day in Rome from Civitavecchia Cruise Port enjoying Ancient Rome and Rome's most famous squares ON YOUR OWN with hassle free and timely private transportation between Civitavecchia and Rome.


In this travel article we show you:
HOW we can SAVE you time, hassles, worries, and risks of missing your ship by providing you with Round Trip Private Transfers between Civitavecchia Cruise Port and Rome.
HOW to enjoy Ancient Rome and Squares at your own pace and leisure.
(WATCH our short Civitavecchia Transfer to Rome Video: DYI Rome Tour from Civitavecchia Cruise Ship)

DIY Rome tour from Civitavecchia Cruise Ship:
Ancient Rome and Squares
By booking your Round Trip Port Transfers with us you:


Save TIME by arriving in Rome in about 75-90 minutes in the comfort of your own private deluxe air conditioned vehicle driven by your personal professional driver.
Your personal driver will meet you right on the Pier next to your ship and your private deluxe vehicle parked nearby for optional convenience, easy, and efficiency.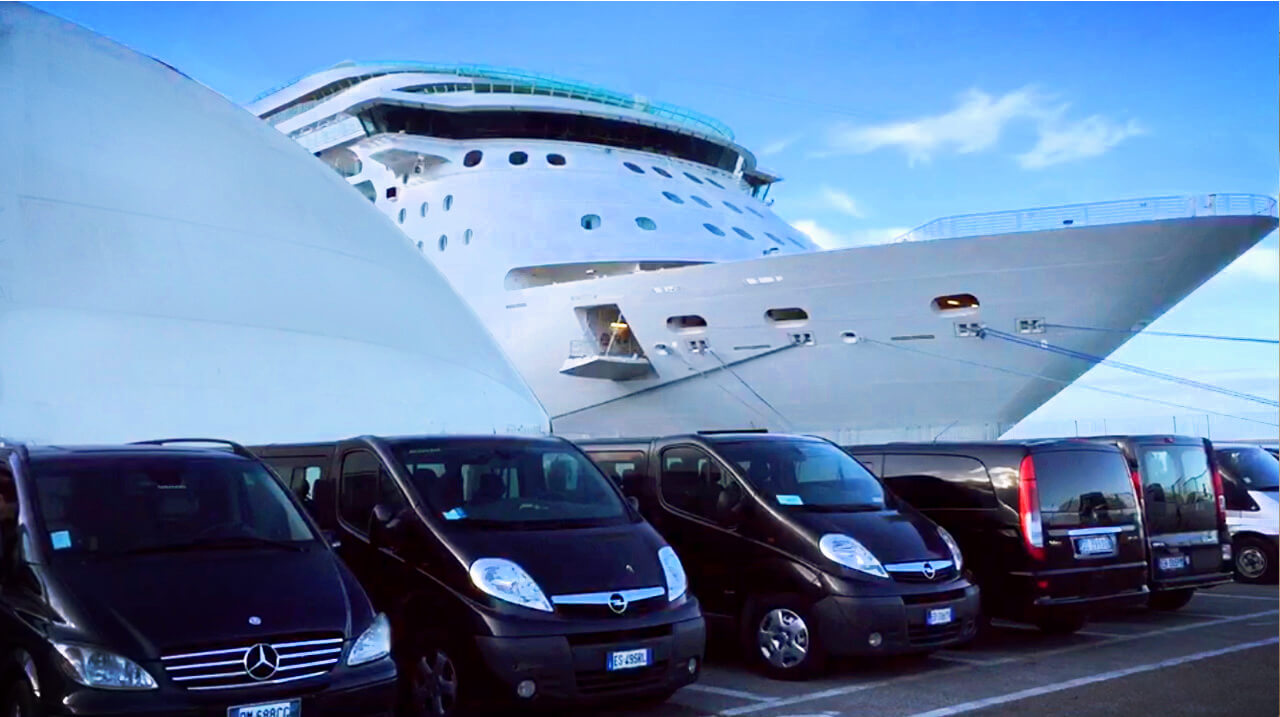 Using Public Transport and Trains you have to:


Take the Port Shuttle Bus to the main port gate
Then take ANOTHER bus to the Train Station (or walk 30 minutes!)
Wait at the train station for the next commuter train to Rome to arrive
Commuter Trains can take about 1 hour 20 minutes to Rome's Termini Station (with multiple stops along the way)
From the Train Station in Rome you will need ADDITIONAL Metros and Buses to get to your first destination.


Doing ALL this yourself relying on public transportation can take up to 3 HOURS!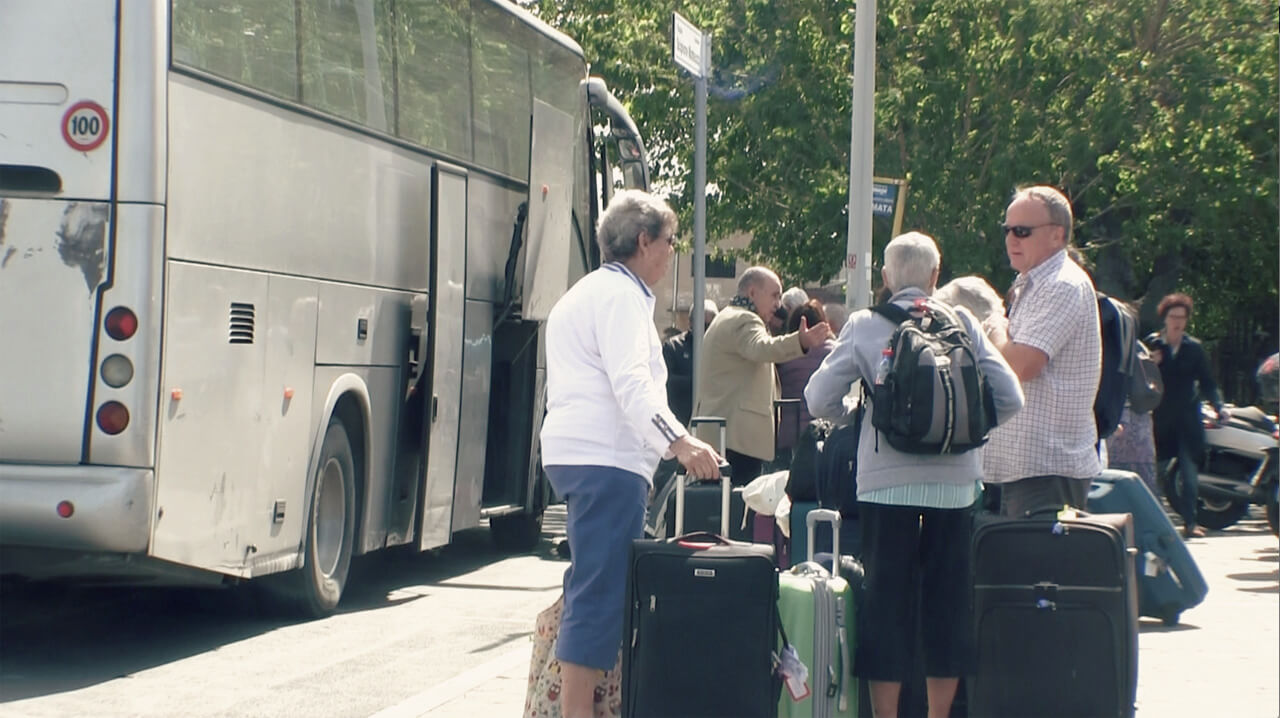 On our Private Round Trip Civitavecchia Port Transfers you arrive in Rome in LESS than HALF THE TIME of public transportation!


* We save you HASSLES of getting to Rome and back


With our easy "door to door" service, you don't have to worry about the hassles involved when using public transportation such as: slow public transportation, public transportation and train strikes, closed Metro Stations, bad weather, missing your train and arriving too late to your ship!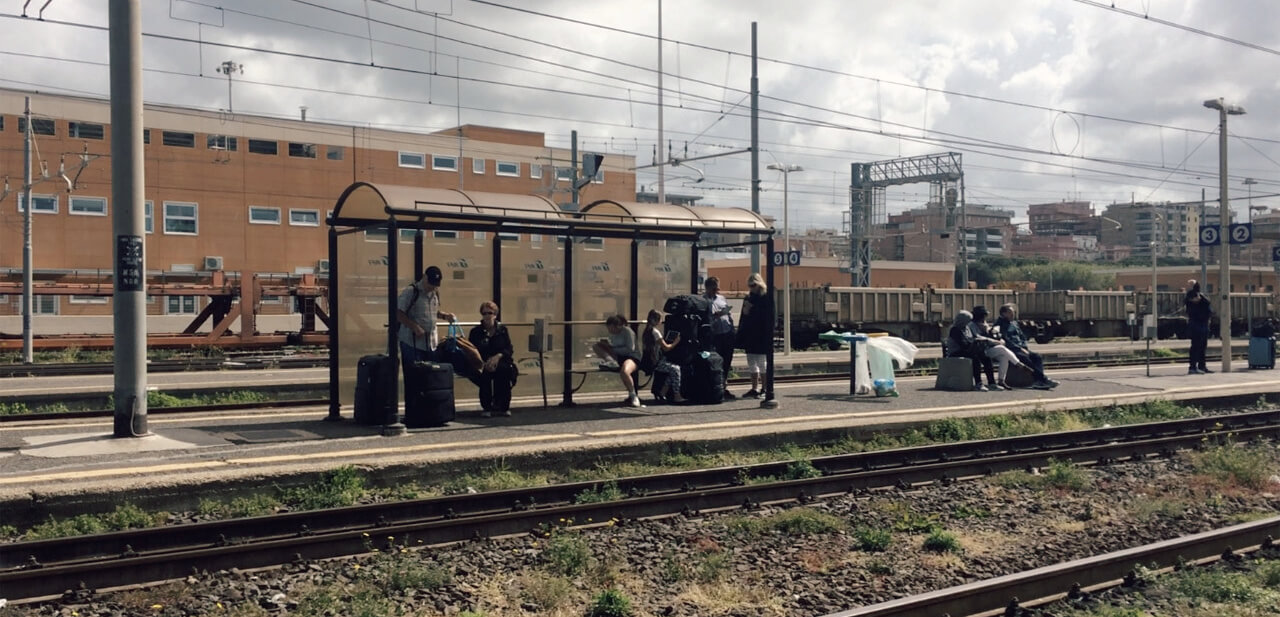 On your Return Transfer to the cruise ship, you will have a pre-agreed upon Meeting Time and Meeting Place based on the area of Rome you will be in the afternoon so you know exactly where and when to meet your driver to arrive back to your ship easily and ON TIME.


* We save you the EFFORT of getting from your ship to Rome and back.




(WATCH our short Civitavecchia Transfer to Rome Video: DYI Rome Tour from Civitavecchia Cruise Ship)

With our Door to Door service, you will be dropped off right at your FIRST location you plan to visit… and we will pick you up at your LAST location you plan to visit – an effortless experience.
With public transportation there would be quite a bit of walking and pre planning required to get to the right bus or metro stop to take you to the train station, and then take the correct train to Civitavecchia, from where you will have to either walk to the port gate (or take a local bus), and then a bus shuttle back to your ship.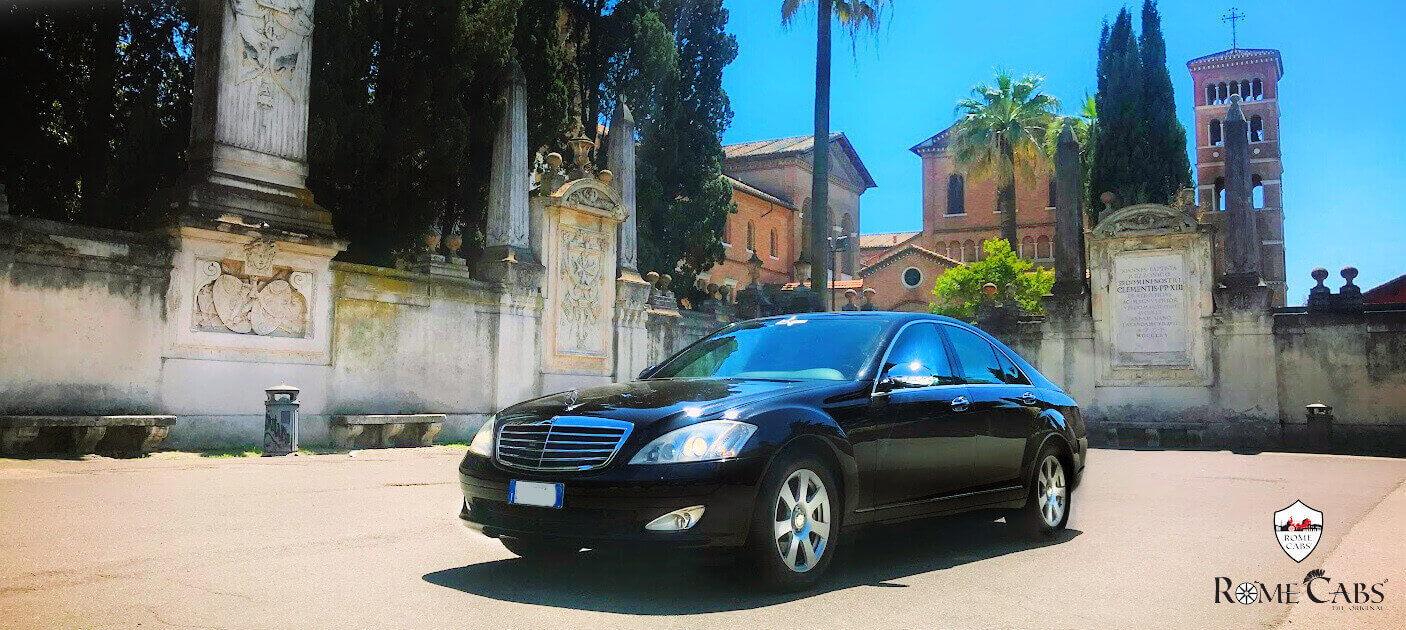 With us, you do NOT have to worry about missing your train, not knowing how to get to / from the train station, arriving too late to your ship waiting for public transport and trains to arrive…. Or missing out on your once in a lifetime opportunity to visit Rome if you are unlucky to experience a train and public transportation strike and end up stuck at the port all day.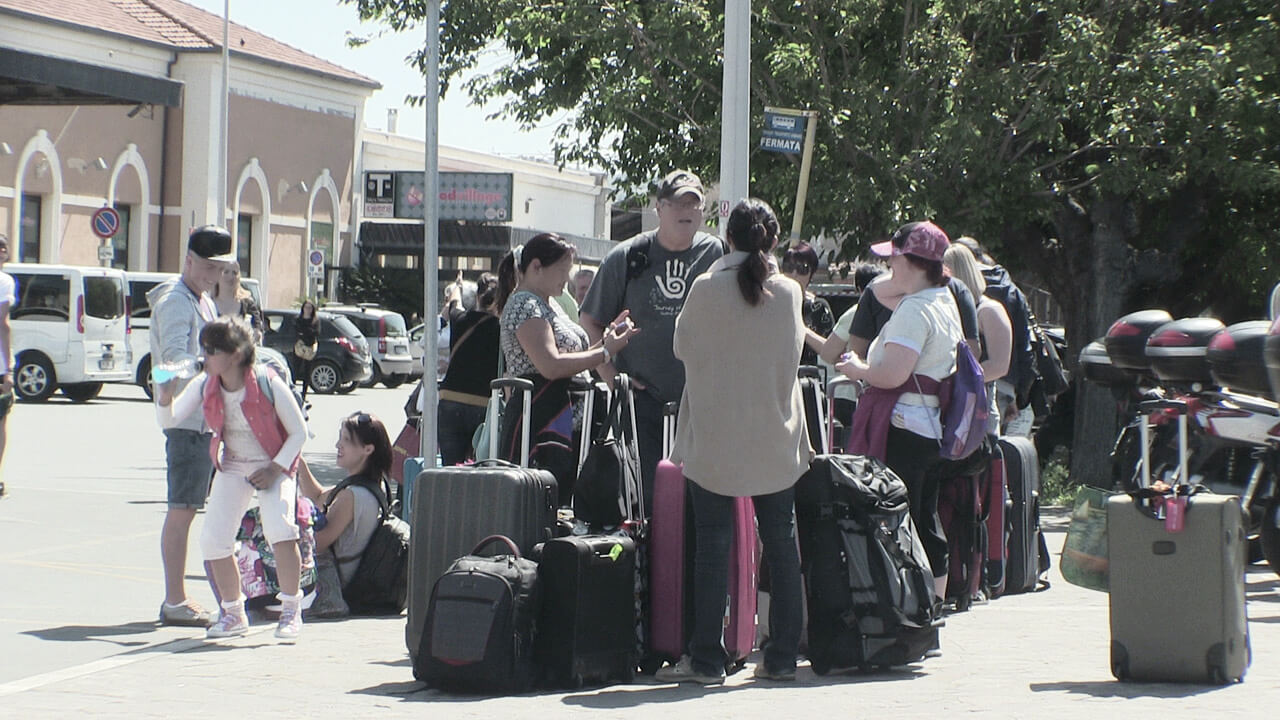 Doesn't Door to Door Private Transfer service sound better to you so your visit to Rome is much more enjoyable?
Our PROPOSED ITINERARY for DIY Rome tour from Civitavecchia Cruise Ship:


ANCIENT ROME AND FAMOUS SQUARES
* Pick up from Civitavecchia Port (recommended pick up time 7:30 AM – 8 AM)
Your Personal Driver will meet you next to your ship holding a sign with your name in the reservation.


* Drop off at Colosseum to visit Ancient Rome (Estimated arrival time in Rome 9 AM – 9:30 AM)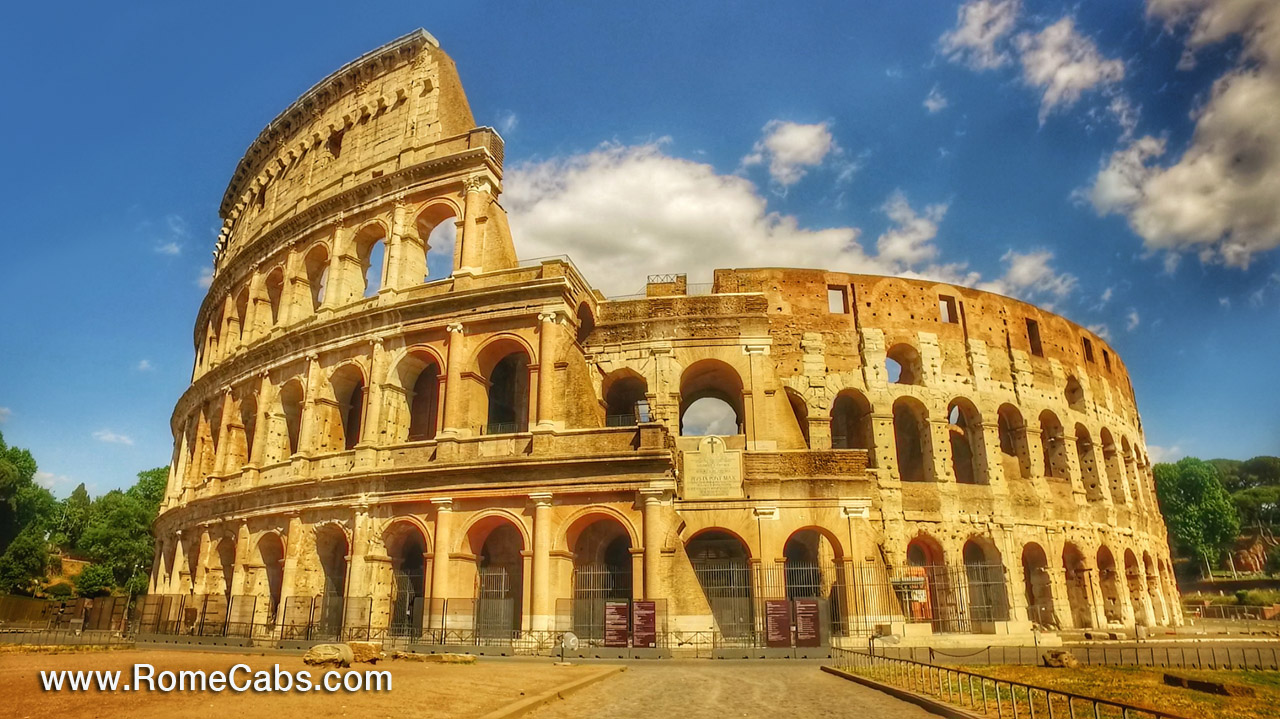 TIPS TO ENJOY ANCIENT ROME:


Use same tickets as Colosseum to visit Roman Forum. (Be sure to purchase your Colosseum Tickets in advance to avoid long ticket lines!)
WATCH: The Roman Forum: DYI Rome Tour from Civitavecchia Cruise Ship: Ancient Rome and Squares
If you aren't able to obtain advance tickets for the Colosseum, you may visit the Roman Forum and Palatine Hill (OR purchase your tickets from Roman Forum, and see if the regular open ticket lines are short enough for you to enter the monument)
Also remember, the Colosseum has security checkpoints and ALL visitors must first clear security prior to entering. This can create additional wait times and lines to enter.
If you wish to have MORE TIME to SEE MORE of Rome, you can opt for just seeing the Colosseum from the outside, and enjoy the Roman Forum instead.
Stroll along Via dei Fori Imperiali to Piazza Venezia.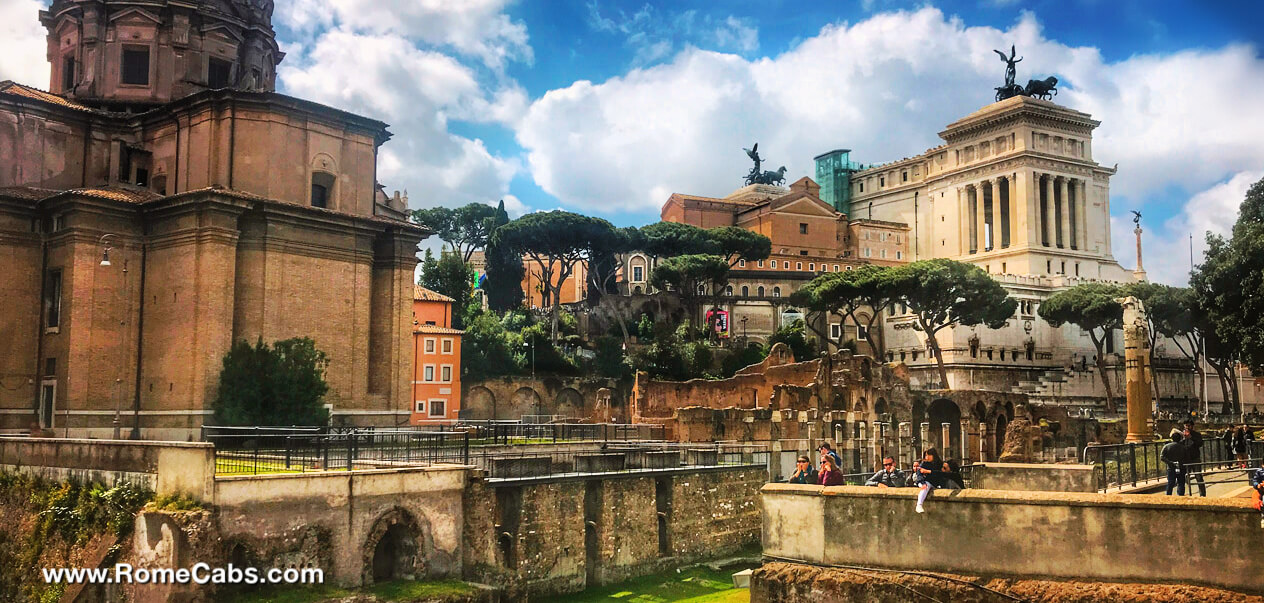 Be sure to look left and right as you walk along the pedestrian friendly Via dei Fori Imperiali as it's lined with various ancient Roman forums.
The most famous is Trajan's Forum that features the famous Trajan's Column, that commemorates Trajan's victorious campaign against the Dacians (modern day Romania), and Trajan's Market nearby.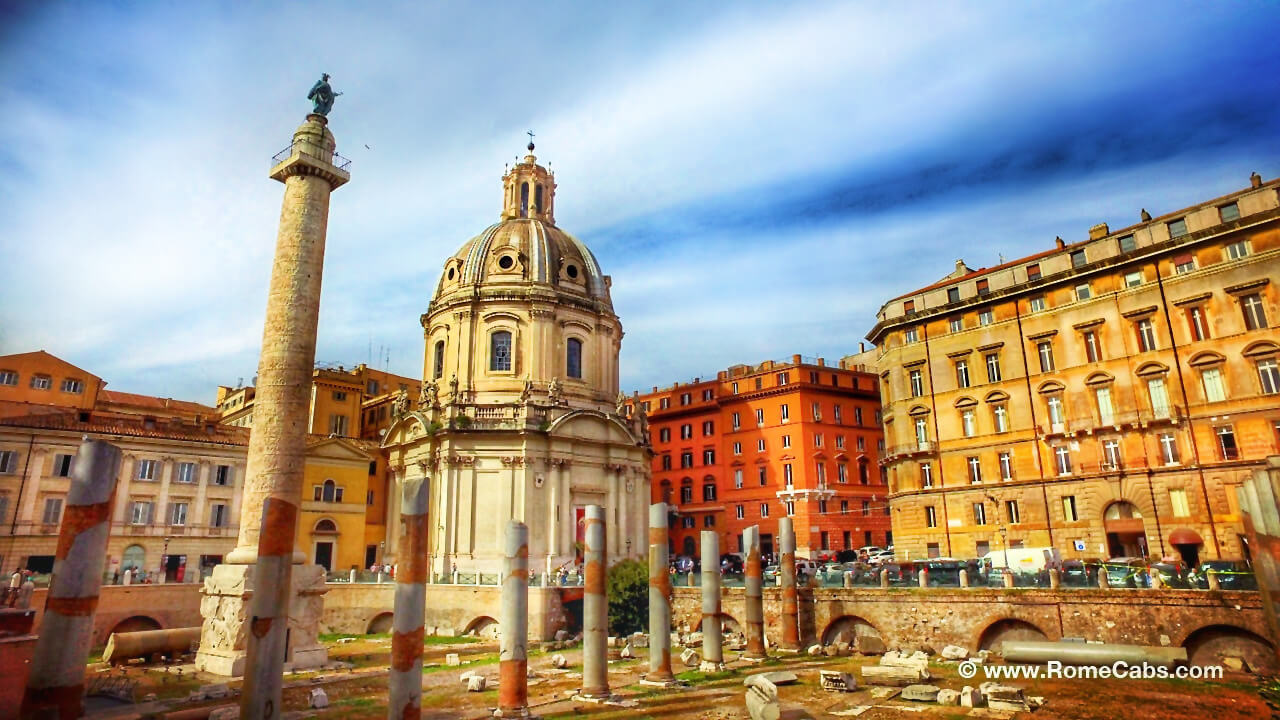 At Piazza Venezia, enjoya glimpse of the enormous white marble Monument of King Vittorio Emanuele II.
If you have extra time by not visiting the Colosseum, you can also enter the Monument of King Vittorio Emanuele for a visit and enjoy splendid views from the terraces of the monument.
For an epic view, behind the monument is a glass elevator that for several Euros per ticket, you can go up to the TOP of the monument for a breathtaking view of Ancient Rome and beyond.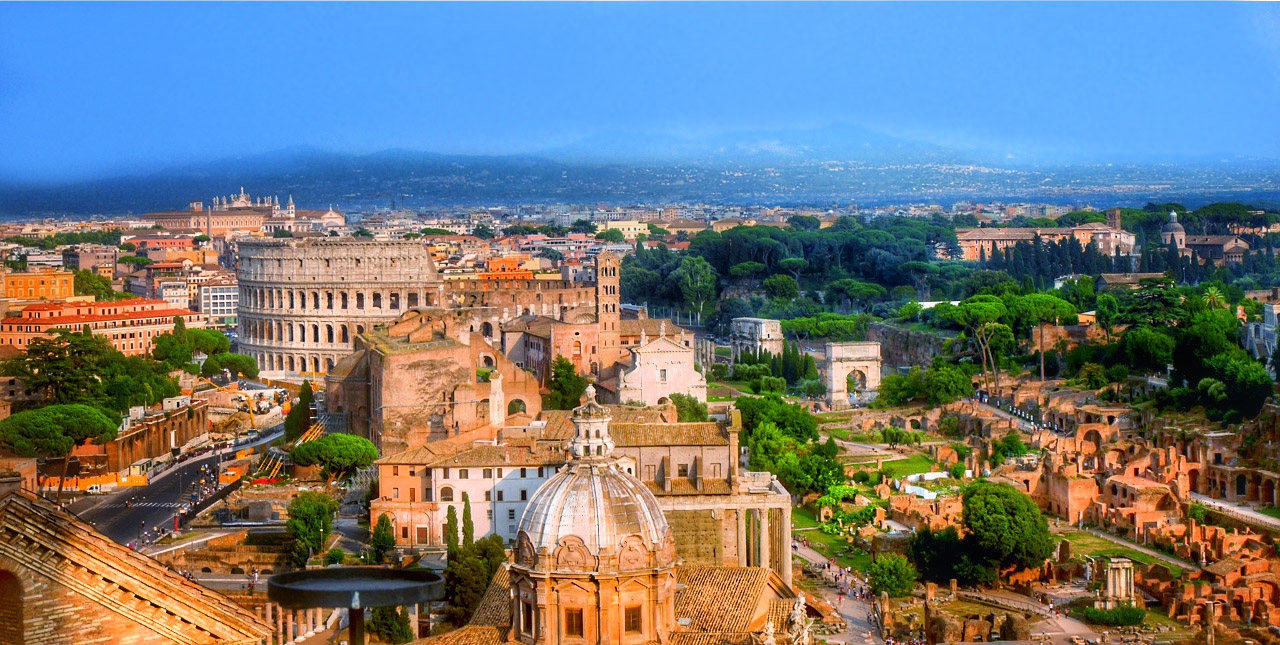 From Piazza Venezia you can walk to Pantheon, Trevi Fountain and Spanish Steps.


You may use a GPS or a local map to the Pantheon and enjoy walking through the various streets and alleys of Rome, window shop, and admire the architecture you see along the way.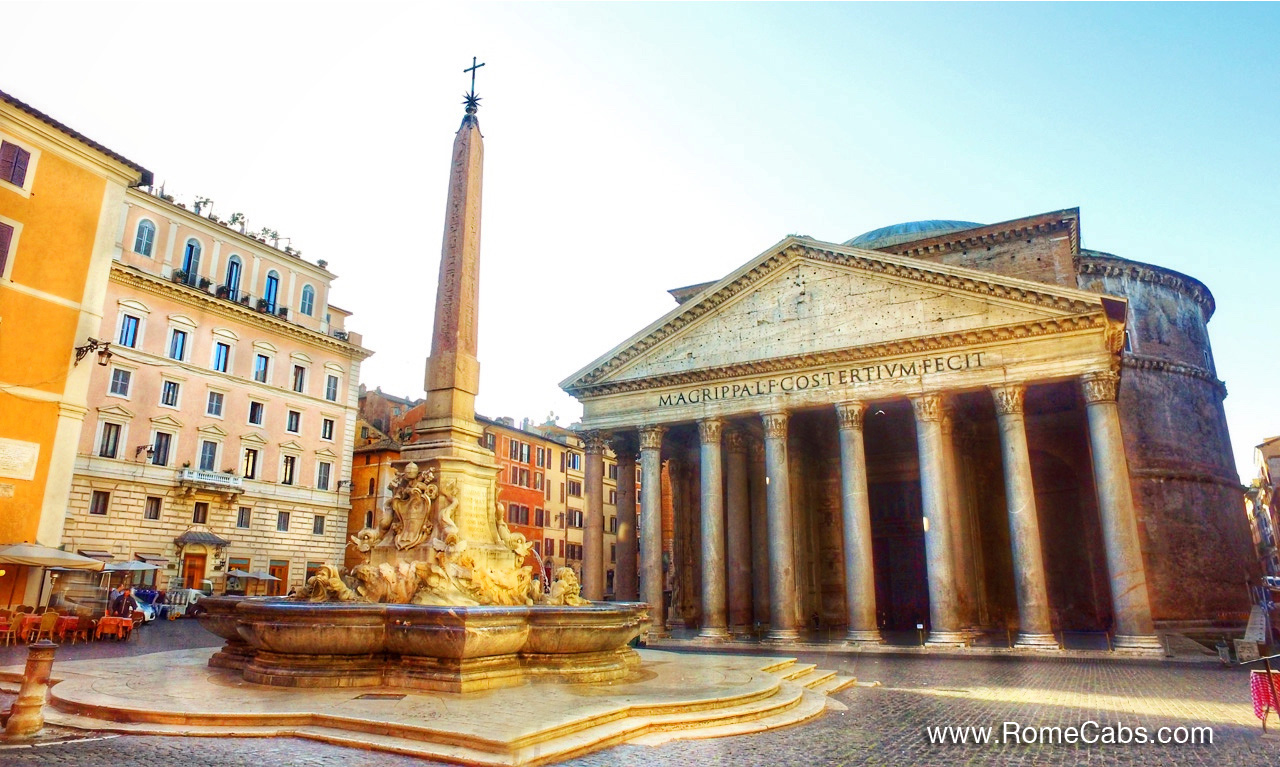 If you prefer not to walk, you may catch a Taxi at various taxi ranks near major sites such as in Piazza Venezia, and next to the Pantheon.
Along your walks to the Pantheon, Trevi Fountain or Spanish steps, keep an eye out for any restaurants, cafes, pizzerias that catch your eye for a nice lunch. In the summer months from spring to early fall, you can even enjoy lunch at an outdoor table.
RECOMMENDED PICK UP PLACE AND TIME IN ROME

With your last location in Rome being Spanish Steps, your Personal Driver will meet you at a pre-arranged Meeting Place at 4:00 PM to return to the ship.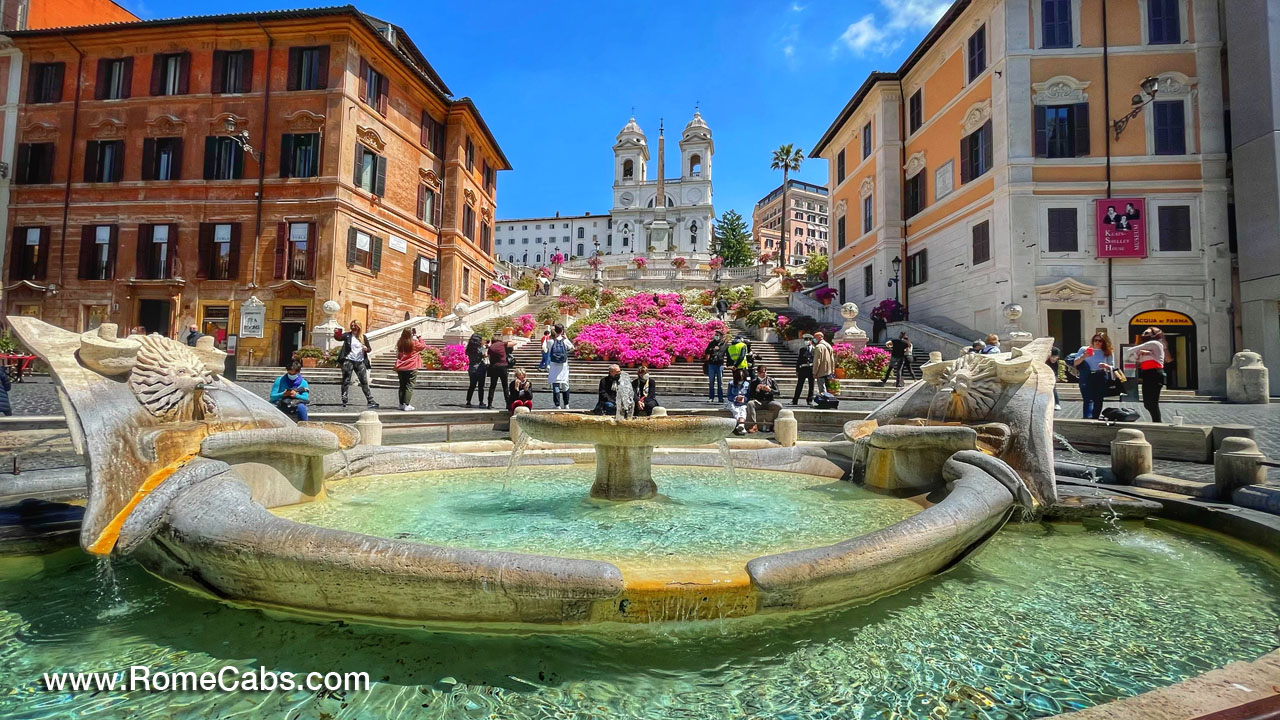 After a fun filled day in Rome, you will enjoy a relaxing and scenic drive through Rome and the Roman countryside back to your ship.
Thank you for reading our DIY Rome tour from Civitavecchia Cruise Ship: Ancient Rome and Squares travel blog.
For more information about booking your own private Civitavecchia Cruise Ship Transfers on your DIY tour in Rome, please visit our website's Civitavecchia Transfer page.
POPULAR ROME CRUISE TOURS TRAVEL BLOGS:

We look forward to welcome you to Rome!
The RomeCabs Team