Buon giorno and welcome to Stefano's RomeCabs, your trusted company in Rome for day tours by car and private transfers.
Festa della Donna is celebrated in Italy with Flowers and free museum entries.
Women have been the muse and inspiration for the world's most famous art, poetry, and music…and their beauty, love, passion, and strength have been celebrated throughout history, and recognized internationally on Women's Day ( Festa della Donna in Italian)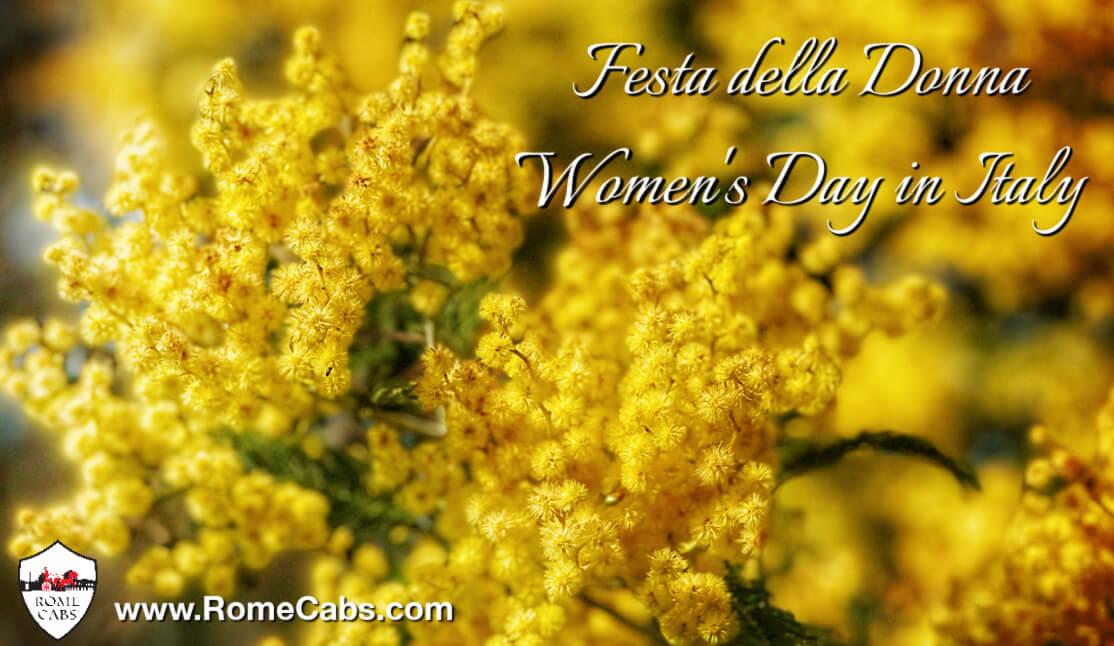 International Women's Day as been observed since early 20th century when women's rights movement began to grow as industrial expansion saw an increase in women's participation in society and workforce.
Women grew more vocal as oppression and inequality became unbearable, and in 1908 some 15,000 women marched through the streets of New York City demanding shorter work hours, better pay, and the right to vote.
In 1910 the leader of "Women's Office" of the Socialist Democratic Party in Germany have birth to the idea of an International Women's Day as a cause to celebrate women's contributions to society and continue to push their demands for equality.

In 1945 Italy decided to commemorate Women's Day (Festa della Donna) on March 8.
Traditionally on this day, men give women bouquets of yellow mimosa flowers, which you can see sold in small bouquets all throughout Italy on this special day.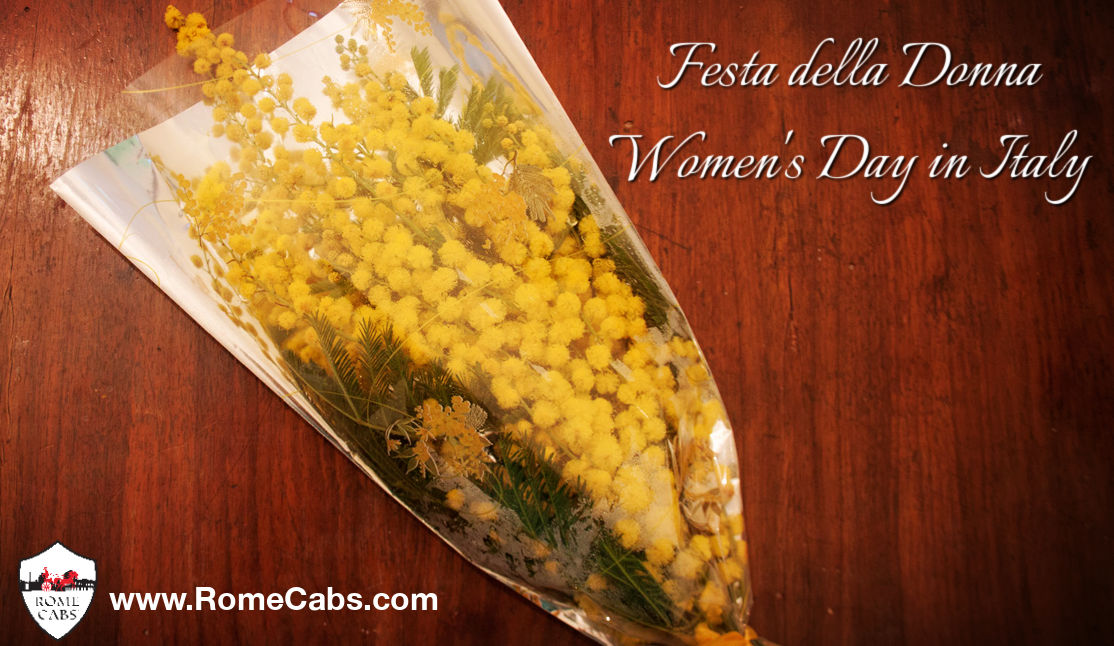 Another treat for ladies is that in all of Italy's national museums and archaeological parks are FREE! Sorry gentlemen, if you are accompanying your ladies to the museums, you must pay your entry fee.

So ladies, if you are in Italy on March 8, you will be honored with a bouquet of scented yellow mimosas, and free entry to the museums or archaeological parks of your choice.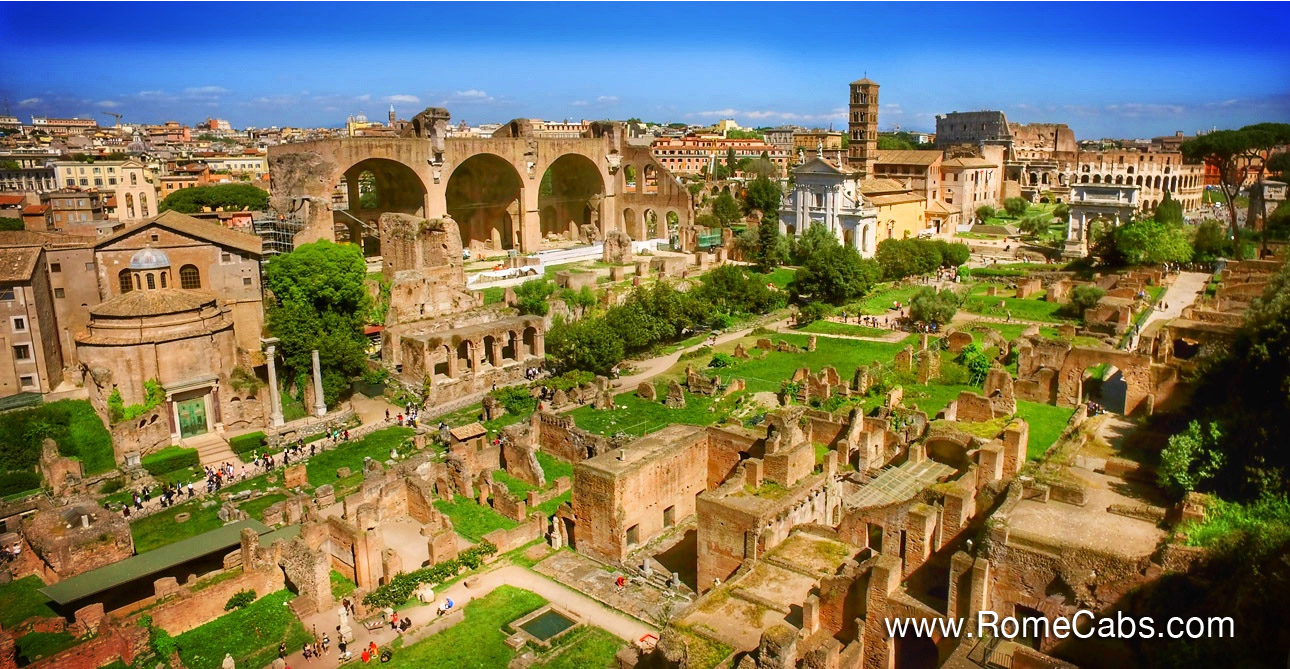 If we can be of assistance to you in Rome with our popular VIP Rome Airport Transfers and Rome Private tours, please visit us our website.
We look forward to hearing from you and seeing you in Italy!!
~The Rome Cabs Team