Confused about Rome Airport Transfers and your options? You are not alone!

Millions of travelers have asked themselves:


How do we get to Rome from Fiumicino Airport?
What are my options in terms of safety, budget, reliability, and convenience?

Find out here what your best options are for Airport Transfers.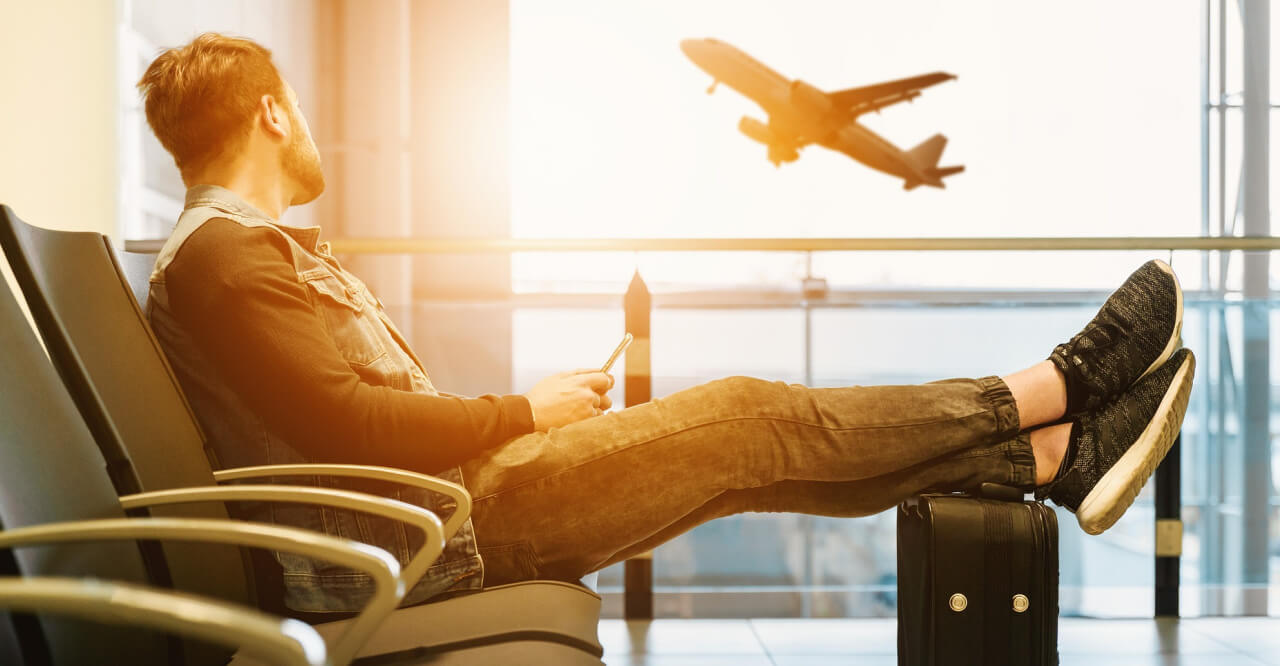 There are different modes of transportation from Rome's Fiumicino Airport to suit travelers' different needs and budgets. In hopes to help visitors make informed choices, we will discuss the three best modes of transportation and the pros and cons of each.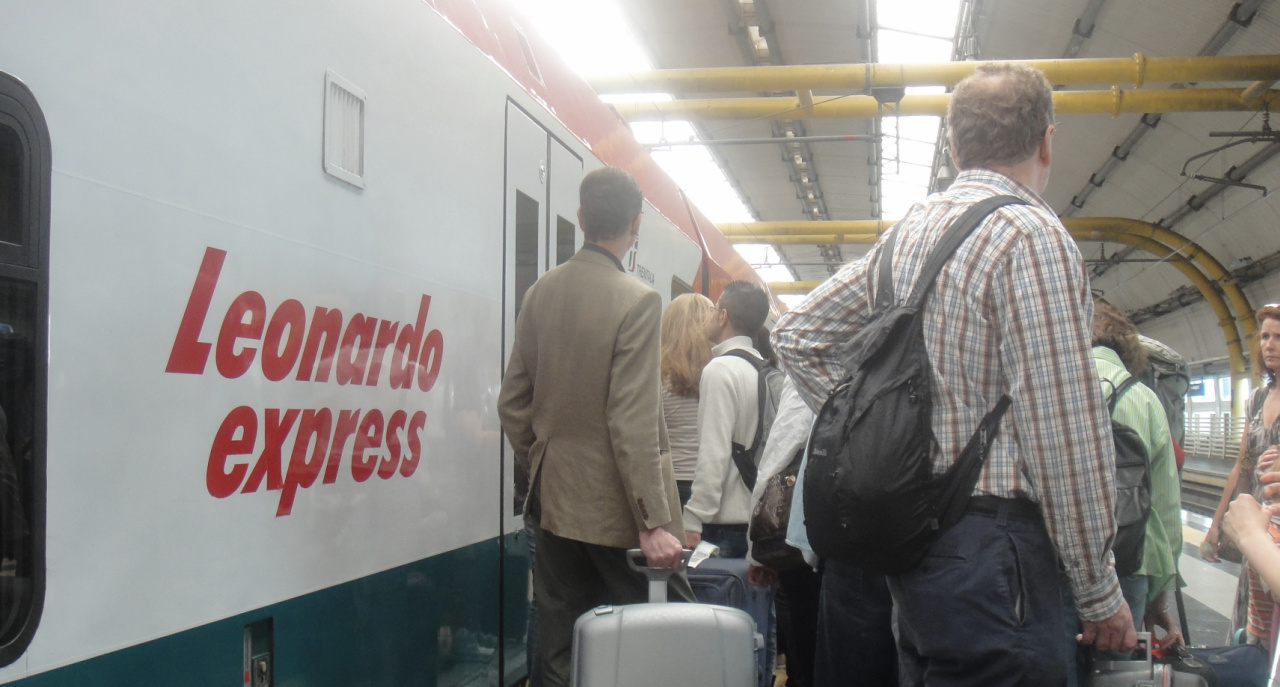 The Leonardo Express transports travelers to and from Rome's Fiumicino Airport and Termini Station. It's named Leonardo after the official name of the the airport: Leonardo da Vinci Aiport.It is operated by Trenitalia, and it's a non stop 32 minute long shuttle service between the two terminals.

Leonardo Express leaves from Platform 24 at Termini Station
Cost: currently 14 Euros per person (ticket prices are subject to change)
Service available every 32 minutes or so. First departure from Termini Station is 5:52 AM

First departure from Fiumicino Airport is 6:38 AM
Last departure from Termini Station is 10:52 PM (22:52)
Last departure from Fiumicino airport is 11:38 PM (23:38)



* PROS of taking the Train from Fiumicino Airport *

Once you arrive at Termini Station you can catch other modes of public transportation such as Metro A and B, and various buses.
In case of transportation strike, airport service is guarantee and if necessary train will be replaced by buses.
Cost effective for budget travelers, up to 3 people. Convenient for travelers who don't mind the extra effort of public transportation.

Convenient for backpackers or travelers with light luggage.
Convenient of flexible on time when considering additional transportation from Termini Station and possible strikes.


* Conclusion: Public transportation is a convenient and less expensive mode of transportation for budget minded travelers, for small groups up to 3 traveling together, physically fit and flexible with time.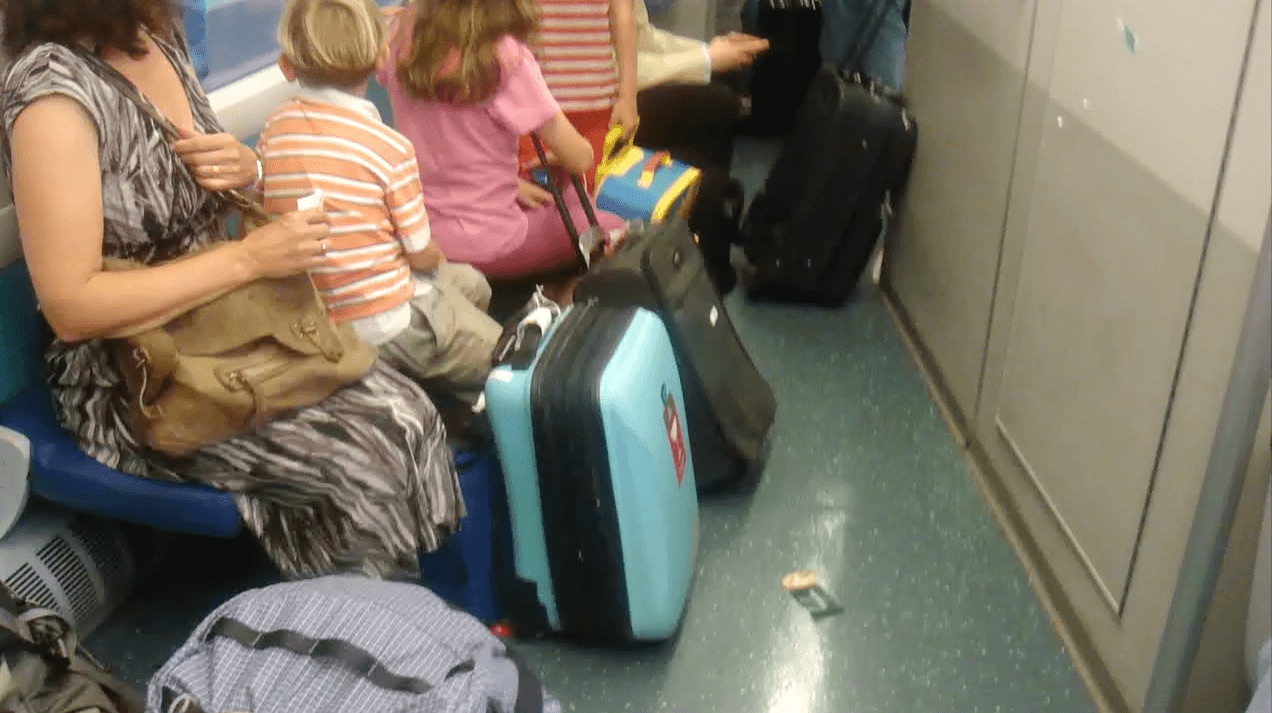 * CONS of taking a train from Fiumicino Airport *


You have to walk some distance to the Leonardo Express once you exit the baggage claims.
Don't leave valuables unattended in crowded places to avoid pickpockets.
During peak hours Leonardo Express often becomes crowded and you you may be required to stand for the duration of the journey.
The Leonardo Express track 24 at Termini Station is among the farthest away with at least several minutes walking distance to the entrance/exit of the station. Be sure you are fit to walk the distance and able to carry all your luggage. Last we checked Termini Station no longer provides luggage trolleys, therefore you must carry all your luggage yourself.
If your hotel is not within walking distance from Termini station, you will have to take additional public transportation (bus or metro) to your final destination.
Make sure you know in advance which Metro Line or Bus number to take, which stop to get off on, the distance and direction from your stop to your accommodation. If upon arriving at Termini Station you decide to take a taxi, be aware that the prices are not fixed within the city, and it may end up costing you more than you imagined.
Public transportation strikes happen quite often in Italy, and it may affect you if you are relying on public transportation to get to and from Termini Station. If you are relying on public transportation to and from the airport, please keep this in mind and plan for alternative modes of transportation.
During public transportation strikes taxis are in high demand and therefore you may not find them waiting at the taxi ranks at the airport or readily available in Rome.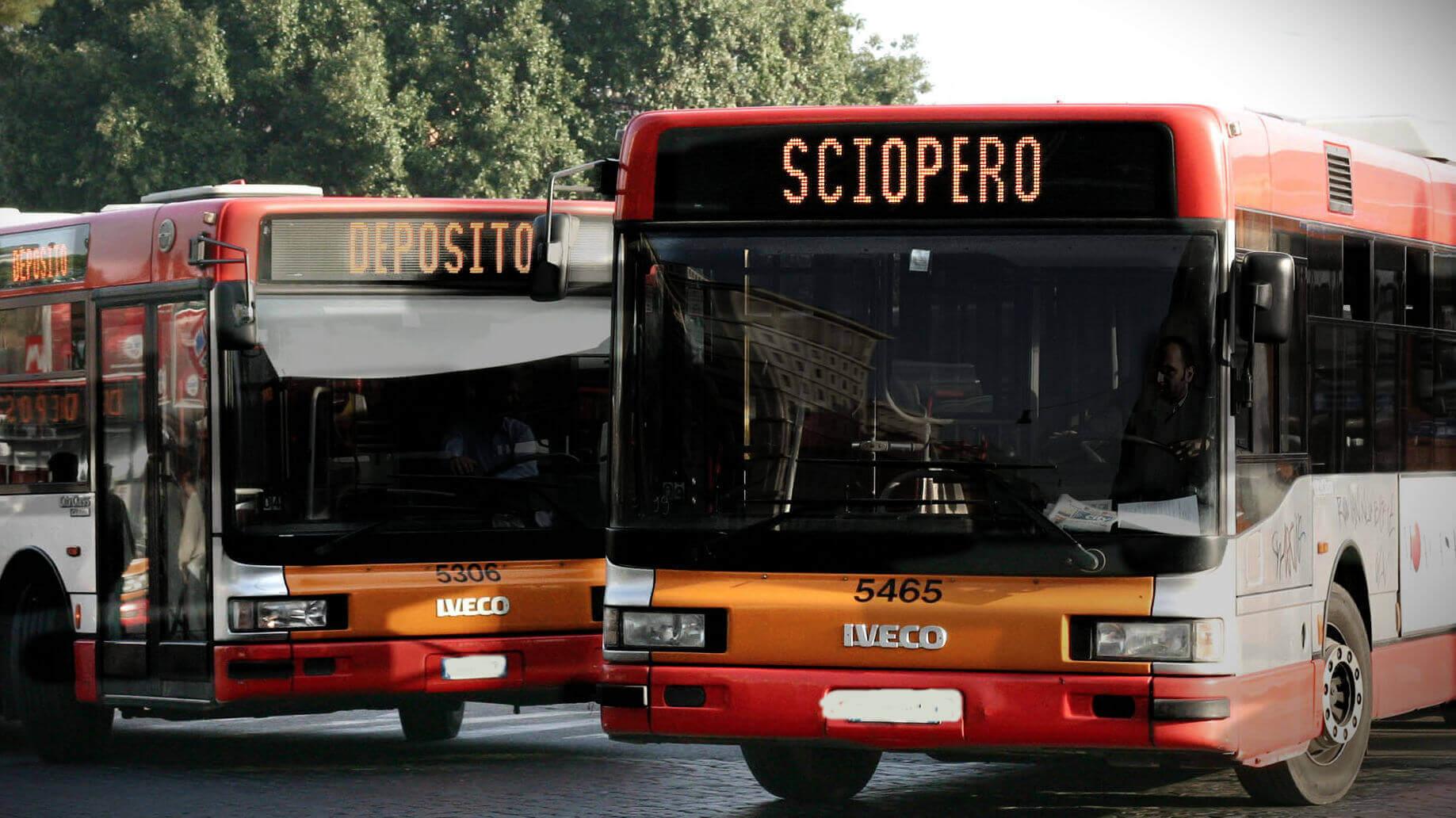 Public transportation is not available 24 hours a day, therefore if your flight arrives unusually late, or you need to leave for the airport very early, you may not have access to public transportation.
Weather is also unpredictable, and when required to walk to and from your bus or metro stop, be sure you prepare in advance so you and your luggage don't get soaked.
Public transportation may not be convenient for severely jet-lagged, young children, elderly, physically challenged, travelers with a lot of luggage or heavy luggage.


* Conclusion: If you traveling in a group of more than 3 persons, are elderly, traveling with young children, have a physical disability, suffering from let-lag, have concerns about transportation strikes, are not traveling within public transportation schedule, this may not be the most suitable mode of transportation for you.
Taking a TAXI from Fiumicino Airport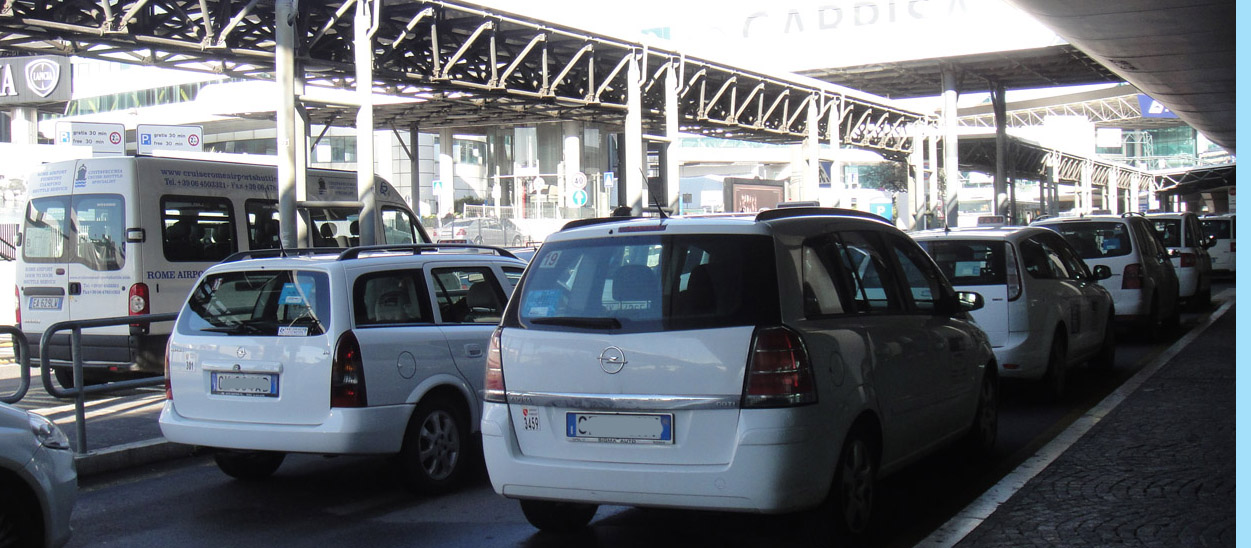 * PROS of taking a taxi *

Taxis are available at the airport taxi ranks.
The fixed rate for a transfer from Fiumicino Airport to the center of Rome is 48 Euros (from Ciampino Airport to central Rome it's 30 Euros).

*** Center of Rome is distinguished as within the Aurelian Walls.

Taxis are suitable for 1-3 persons, preferably with few luggage pieces since most of the taxis are mostly small sedans, hybrids, and few mini-SUVs. If you are flexible since during transportation strikes and bad weather taxis are in high demand and long lines at the airport may result in extended wait at the curbside.

Your hotel concierge may also call a taxi for you to take you to the airport for your departure transportation.Traveling off the cuff where prior reservations for car service is not possible.

* Conclusion: Convenient if you need last minute transportation to and from the airport, are staying inside the center of Rome to be guaranteed the fixed rate, are less than 3 persons in the group without extra luggage, are flexible in case of strikes, bad weather and shortage of taxi service.


* CONS of taking a Taxi from Fiumicino Airport *


Taxi fixed rates apply only for transfers from and to the center of Rome. If your accommodations are outside the city center / Aurelian Walls (please check in advance with your accommodation to find out), you are not guaranteed the fixed rate and you are subject to unpredictably high prices at the end of the service.

If you are traveling with extra luggage the small taxi sedans may not be able to accommodate your needs.
If you are traveling with small children and require a child seat, not all taxis come equipped with child seats and boosters.
During public transportation strikes and bad weather, taxis are in high demand and may not be readily available at the airport, resulting in unpredictable long lines outside at the curbside. Keep this in mind if you rely on taxis for your departure transportation and you need to arrive at the airport in time.
Taxis are also known to go on strike, as they have engaged in unauthorized wild cat strikes in early 2012. Last minute transportation arrangements will need to be made as a result.
If you are traveling in a group of more than 2-3 persons or have extra luggage, you may be required to hire multiple taxis, which will double or triple your transfer cost.
Taxis are not guaranteed to be smoke-free vehicles, and many taxi drivers can be spotted smoking inside their vehicles when not in use.
Not all taxi drivers are honest. Many travelers complained that instead of being charged the fixed rate for their airport transfers, the taxi drivers ran the meters adding more than 10- 20 Euros to the otherwise fixed rate of 48 Euros. The worst complaints came from travelers arriving at Ciampino Airport.
Again….Fixed rates don't apply if you are staying outside the Aurealian Wall…in which case, you are at the mercy of the honesty and integrity of the taxi driver to charge you a fair rate and not take you for a ride in more ways than one.


* Conclusion: If you require service outside the center of Rome, are traveling in a group of more than 3 persons, traveling with infants or young children, need extra leg room, have extra luggage or are concerned about strikes, or are worried about being over charged by a dishonest taxi driver, then city taxis may not be a secure or reliable mode of transportation.
PRIVATE CAR SERVICE FOR AIRPORT TRANSFERS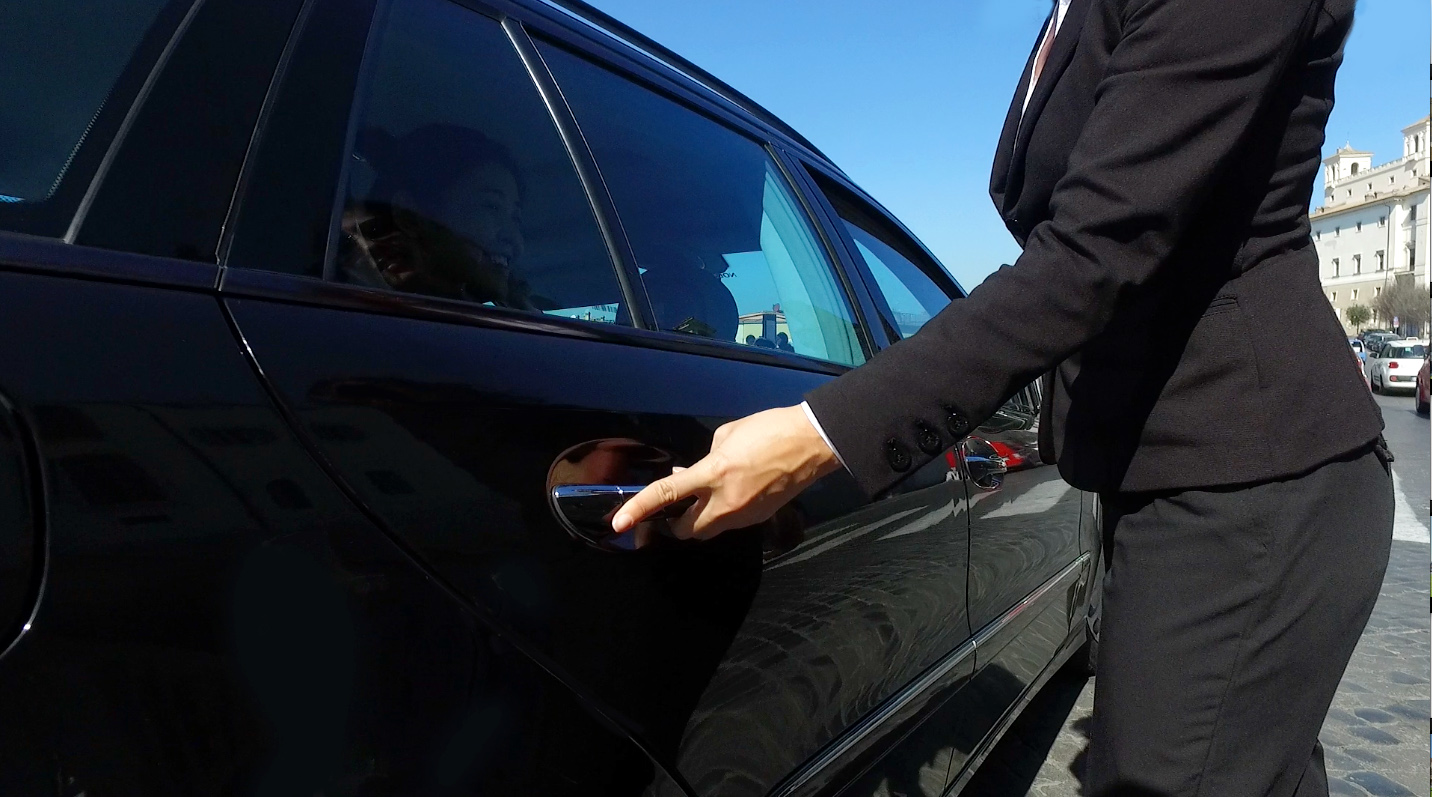 * PROS of booking private car service for Rome Airport Transfers



Transfer Services are booked in advance according to your needs.

Peace of mind that you don't need to worry about transportation from the airport to Rome and vice versa, especially for first time visitors to Rome who are not sure what to expect or how to reach their accommodations easily.

You will have a well dressed driver meeting you at the airport and picking you up at your hotel as needed, therefore there is no need to wait for an available driver (as with a taxi)

Reliable and secured service when public transportation or taxis are on strike.

Vehicles are provided based on number of passengers and luggage, therefore you are guaranteed the size of vehicle to suit your needs.

Child seats are available upon request when booking your transfer service, therefore a GREAT service for young families.

Perfect for elderly, physically challenged, and those traveling with wheel chairs and require extra assistance, especially with luggage.

Prices are quoted in advance and cover areas of Rome in and outside the center, therefore saving you money EVEN if you are staying outside the Rome center where taxi service apply unknown surcharges.
You have the opportunity to research the company you book with online in advance and ask for recommendations to ensure their reliability.
Cost effective if traveling with a group of 4-8 persons since private car service deluxe vans can easily accommodate up to 8 persons and extra luggage for less than the cost of public transportation or taxi per person.



* Conclusion: Cost effective for 3-8 persons, prices quoted in advance, great service for families, elderly, physically challenged and wheelchair user, jet-lagged, first time visitors unfamiliar with public transportation and taxis, traveling with extra luggage.
* CONS of booking private service *
Not cost effective for budget or last minute notice travelers since private car service companies provide reservation based services, are more expensive to operate, offer deluxe vehicles, and professional chauffeurs.
If you are traveling alone, hiring a private car service is more expensive than taking the Train (or public transportation), but not much more than taking a taxi.
With most private car service companies, you must book service in advance – we recommend at least 24 hours to allow for processing of service.


* Conclusion: it's not a low price budget service for 1-2 persons, advance reservations required.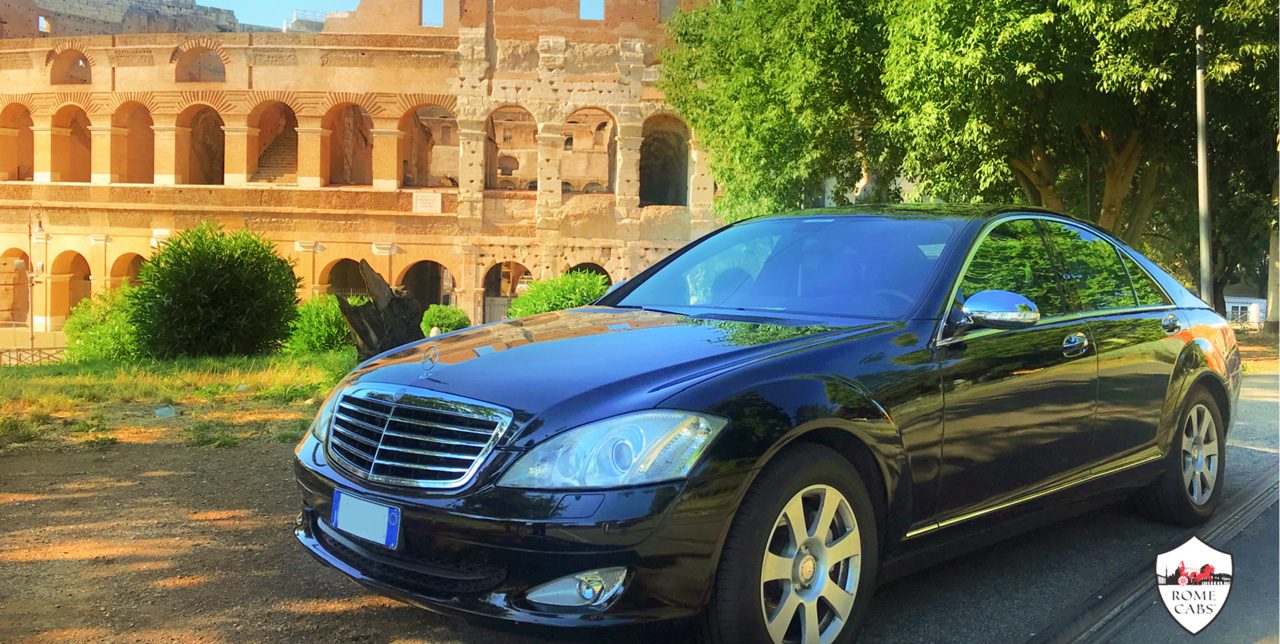 We at Stefano's RomeCabs want all our visitors to Rome to have a pleasant and safe visit to our beautiful city, no matter what modes of transportation or company you ultimately select. Rome Cab sis easy and secure.
We strongly believe an informed traveler is a happy and safe traveler.
We hope this information we provided will help you with your future travel arrangements.


Click below to place your reservation with RomeCabs for the following transfers:
Thank you for reading our travel post. We look forward to seeing you soon in Italy!
~ The Rome Cabs Team
* Find us online also on: