Buon giorno and welcome to Stefano's RomeCabs, Rome's leading company for Private Airport and Cruise Port Transfers, Day Tours from Rome and Shore Excursions from Italy's top cruise ports.
We put together for you step by step instructions on how to book your Rome Cabs Transfer on our website. We hope this makes your rome cabs booking faster and easier.


1. Log on to the official RomeCabs website at: www.RomeCabs.com


Please be aware that variations to this website are NOT the original or the real Rome Cabs company. Make sure you log into the correct website.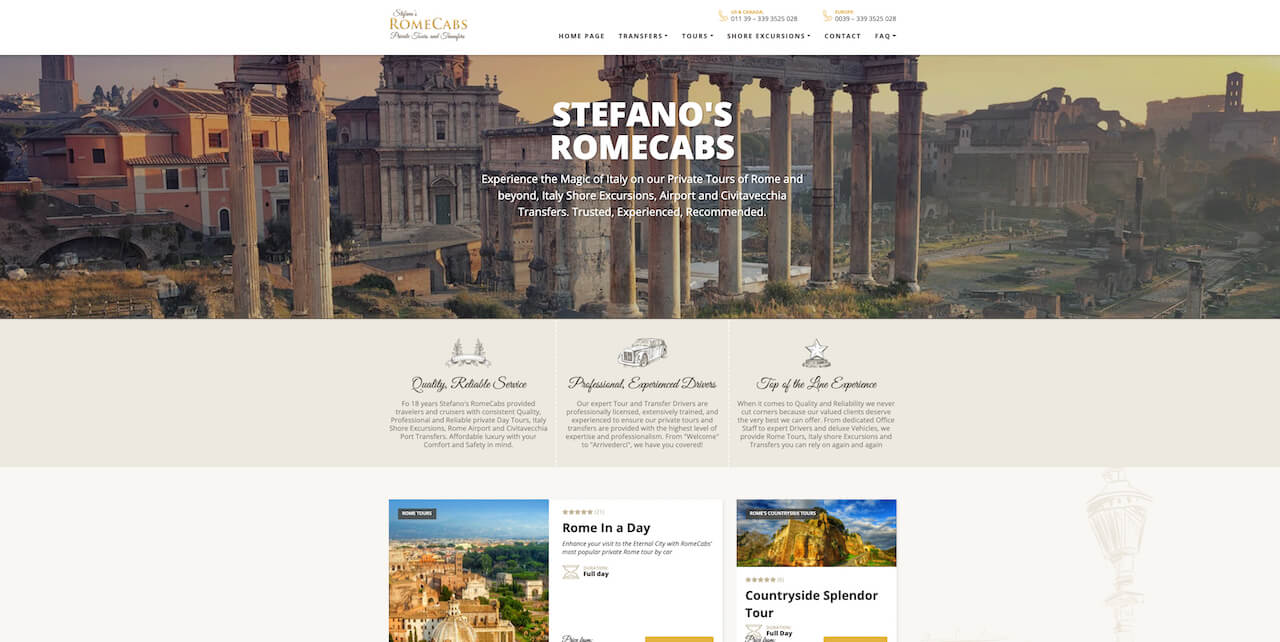 2. For Fiumicino Rome Airport Transfers click on the Airport Transfers image.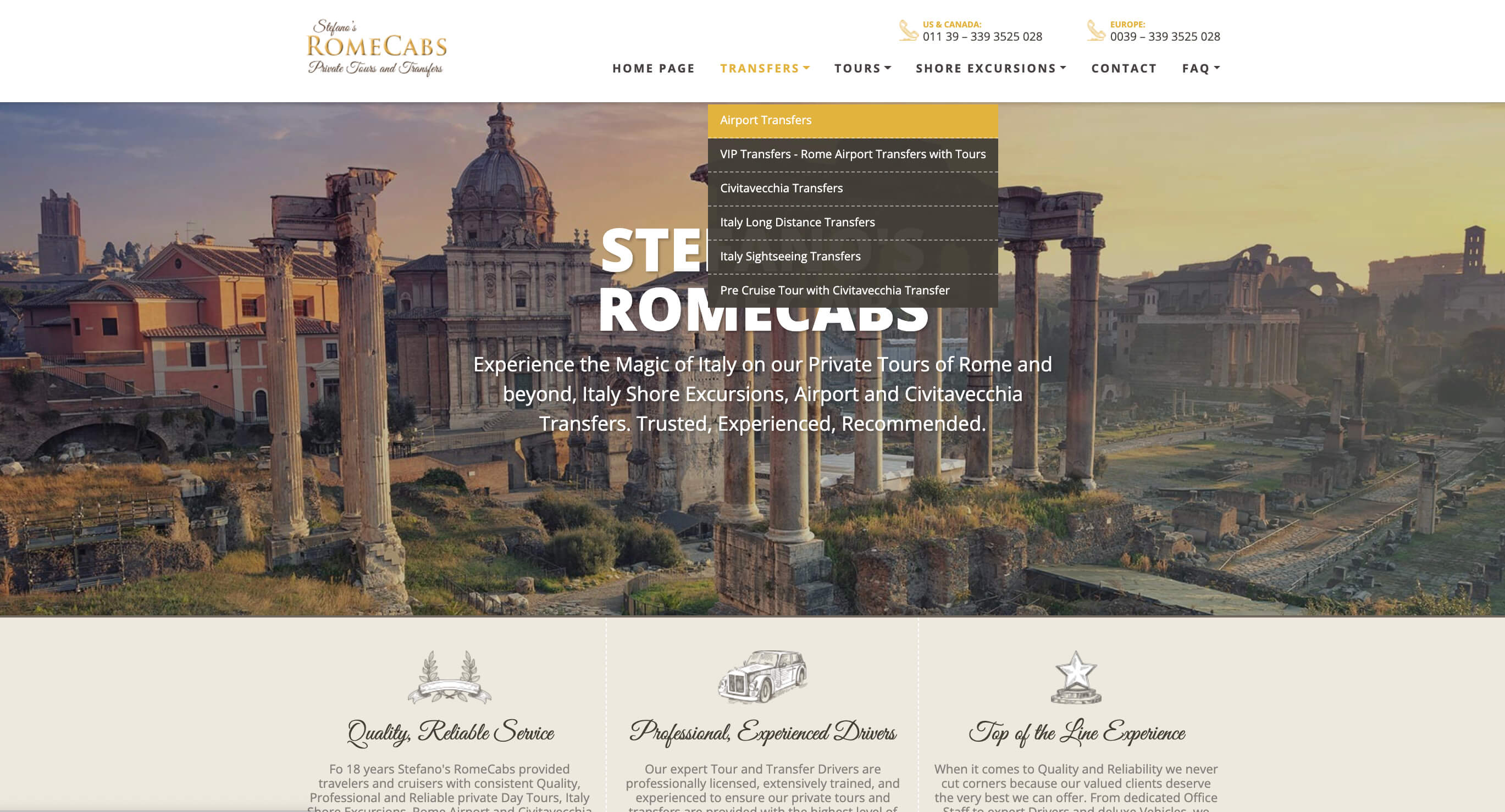 3. You will arrive at the Rome Cabs Airport Transfer page.


Here you will find the Price List, Booking Form, video on How To Meet your RomeCabs driver at Rome Fiumicino Airport, and Important Information to read prior to booking your transfer.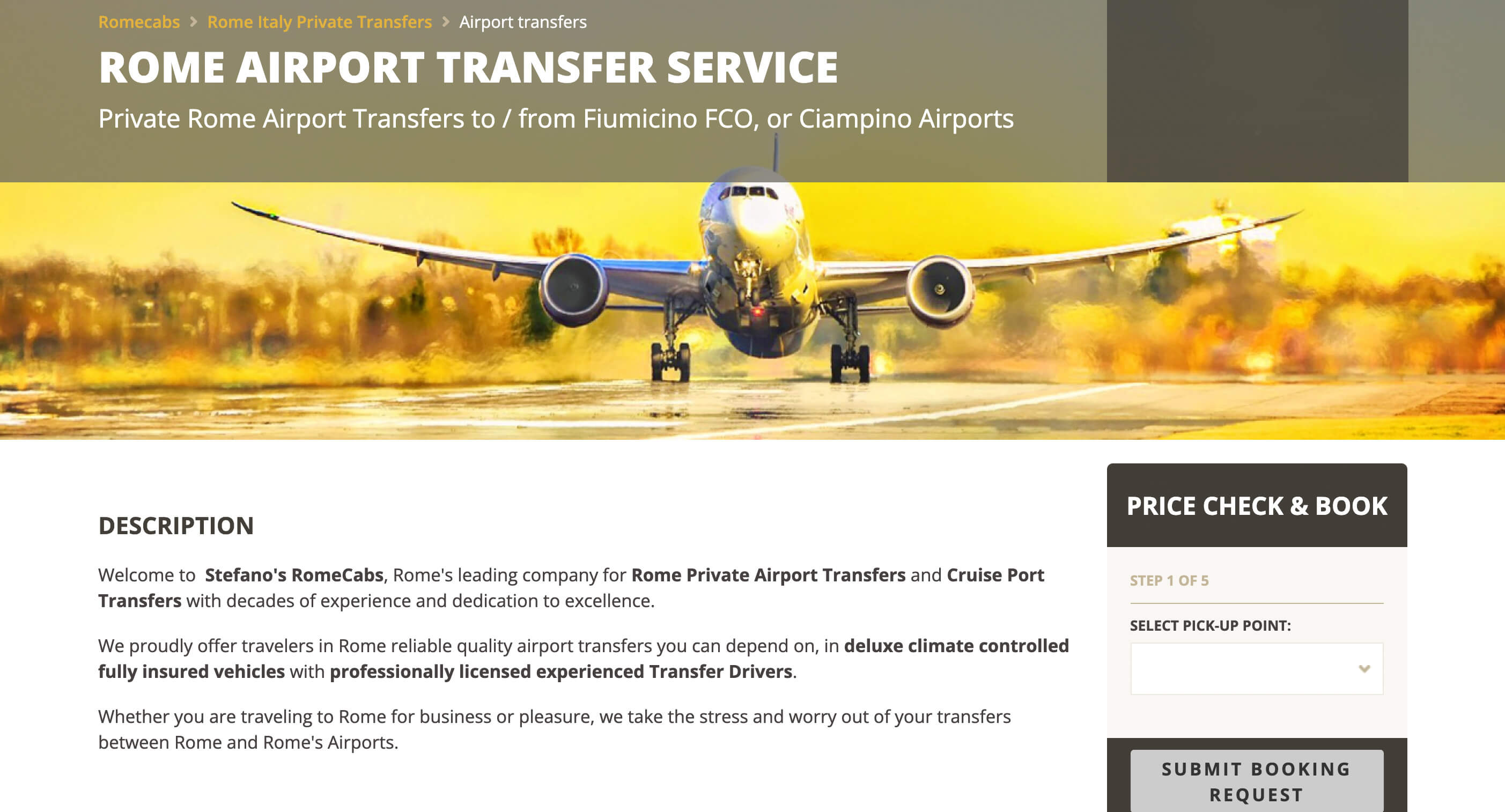 4. Get an Instant Rome Airport Tranfer Price Quote and Submit your Request

The first step of the booking form is filling out the initial fields to receive an instant price quote. Afterwards, click to SUBMIT YOUR REQUEST for the transfer service.




5. Complete all the fields in the RomeCabs Airport Transfser booking form.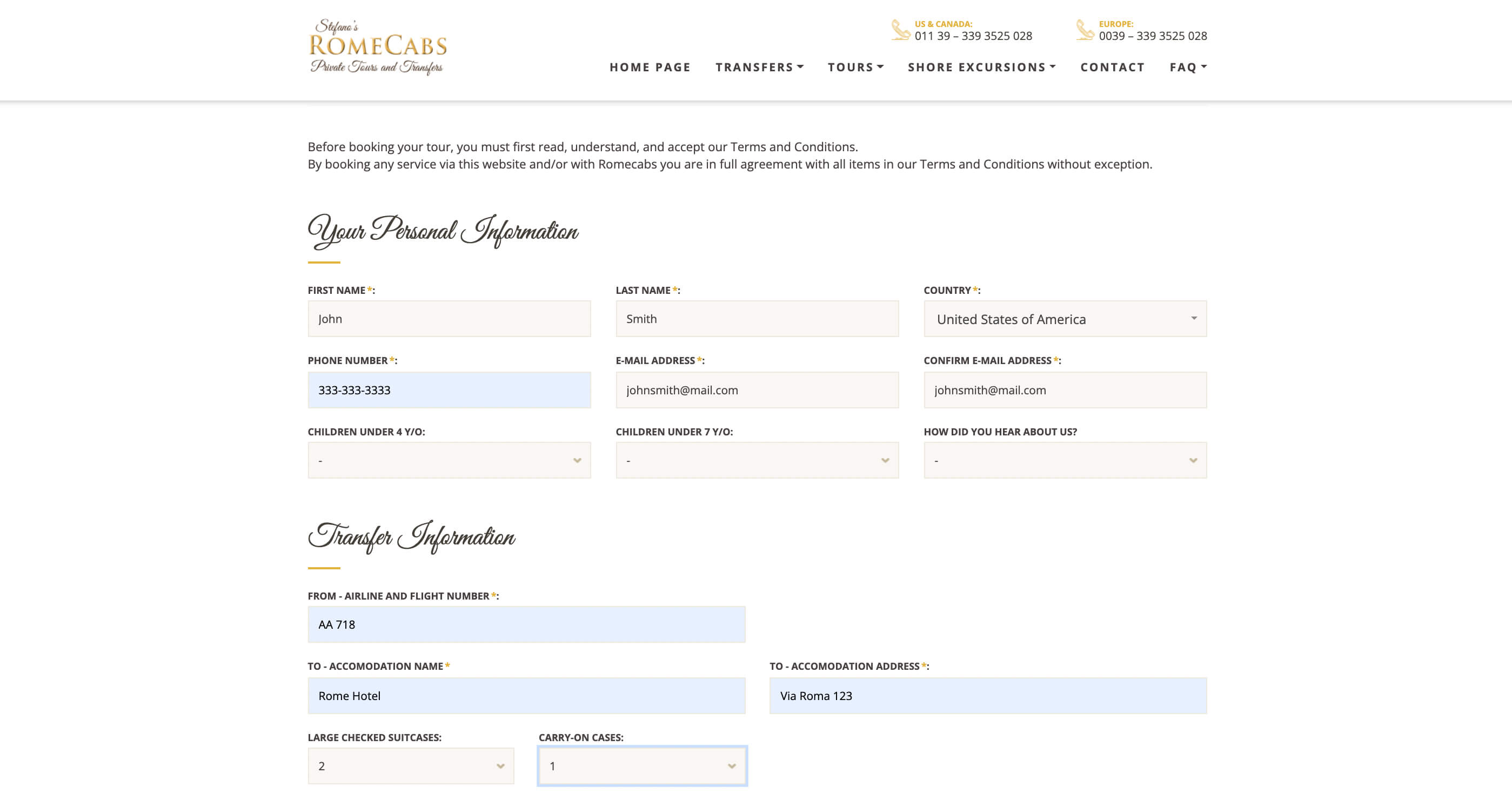 Be sure to include the correct date and time of your flight arrival INTO Rome's Airport.
Include your complete flight information: Airline Carrier and Flight Number.
It is important that we have a telephone number to contact you in case of emergency.
Be sure your email account accepts email correspondences from us, otherwise our confirmation emails may arrive in your spam folder.
Please check your spam folder if you don't receive correspondence from us within 24/48 hours.
If booking a Hotel Accommodation to Airport transfer, pick up time is recommended no less than 3 hours prior to your international flight departure time.
If you are departing from Rome Fiumicino Airport (FCO), please include your Terminal Number as many airlines share multiple terminals for departures.
Please use the Special Request Box for special requests such as a child seat, or for information we ask for you to include in the Special Request box of your booking form.
Do NOT use the Special Request box to book other services, or to place inquiries. All inquiries must be made prior to placing a reservation request.
To avoid disappointments during your travels, before submitting your reservation request please take a moment to Read and Accept our Terms of Service.
Please proceed with your reservation by clicking the box only if you are in complete agreement with our Terms of Service.
Once you submit your transfer request, please check your email for correspondence from us and further instructions.


Would you like to UPGRADE your Standard Airport Transfer into a VIP Transfer and Tour experience?
Visit our VIP TRANSFER Page and learn more!
Thank you very much for booking your Airport Transfers with Rome Cabs Limousine Company. We look forward to welcome you to Rome!
Kind Regards,
Your Friends at Rome Cabs.