Buon giorno and welcome to Stefano's RomeCabs, Rome's leading company for private Rome tours and shore excursions from Civitavecchia.
Wondering what to do on a summer Sunday in Rome?
With limited public transportation on Sundays, notoriously reduced store hours, and the Vatican Museums also closed, many visitors are wondering how to make the most out of their Summer Sunday in Rome. In spite of all these, Italian locals love to visit Rome on Sundays for a day of La Dolce Vita when they are off from work and the beaches are too crowded. Touring Rome as Romans do became our inspiration for the perfect Rome tour on Sundays.
Here are 5 Things to do on a Hot Summer Sunday in Rome.
Visit Museums on Sundays in Rome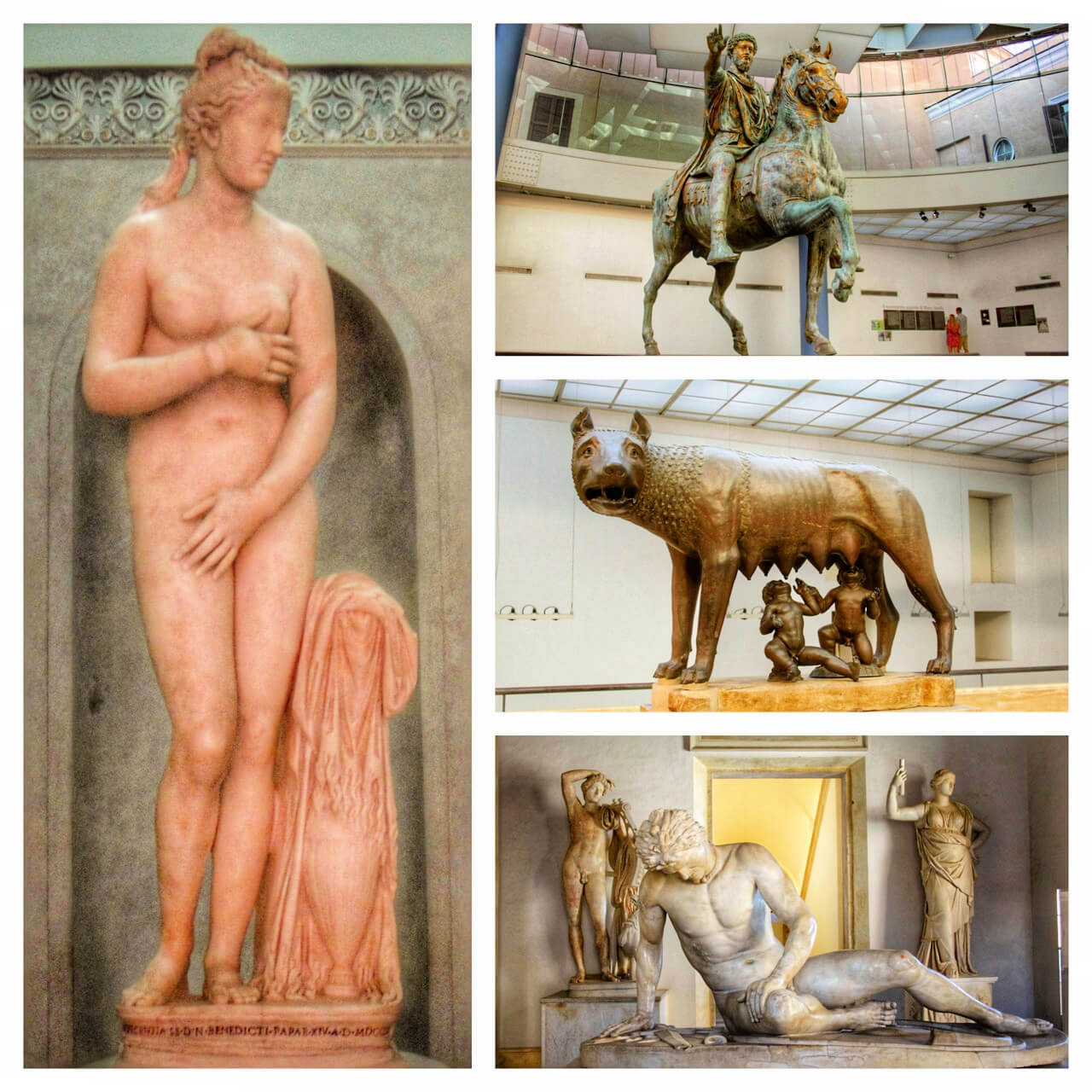 Just because the Vatican Museums are closed on Sundays, it doesn't mean ALL museums in Rome are closed!
Take advantage of Rome's other top museums that are easy to get to and are open on Sundays:


Capitoline Museums (easy access on foot if you are staying in the center of Rome)
National Roman Museum in Palazzo Massimo alle Terme (conveniently located near Termini Station where metros run more often than buses)
Borghese Gallery (located in the Borghese Gardens, it's walking distance from Via Veneto, Spanish Steps)
Visit one of Rome's public Parks on Sundays


Escape the concrete jungle that packs in a ton of heat and head to Rome's cool parks.
Villa Borghese Gardens is a great option as you can also visit the Borghese Gallery in one trip.
Like a smaller version of "central park", Villa Borghese Gardens has a lot to offer, and it's perfect for a family outing.
You can rent bikes, segways, and other fun vehicles that take you around the park. There's a children's park, a Zoo, a pond with rowboat rentals, fountains, and benches to rest on. You can eat at any of the cafes inside Borghese Gardens, or pack a picnic and join the many locals who flock to Borghese Gardens on weekends for quality time spent with friends and family.


Visit Churches in Rome


There are more than 900 churches in Rome, so finding a church to visit is not so difficult.
Enormous stone structures with cool temperatures and stunningly beautiful interiors make for perfect respite on hot summer days with the added benefit of enjoying the stupendous Medieval, Renaissance, and Baroque architectural and artistic masterpieces.
Some great and easily accessible churches to visit for their architectural, spiritual, and artistic value:


Sant' Ignazio (famous for its faux-painted dome)
San Luigi dei Francesi (boasts original Caravaggio paintings)
Santa Maria Maggiore (one of the Papal Basilicas in Rome)
San Giovanni in Laterano - Saint John in Lateran (one of the Papal Basilicas in Rome)
Pantheon (yes, it's also a church!)
Santa Maria Sopra Minerva (located just behind Pantheon)
Sant'Agnese in Agone (right in Piazza Navona)
Santa Maria degli Angeli e Martiri (built inside the ancient Roman baths of Diocletian in Piazza della Repubblica near Termini Station)
Santa Maria della Vittoria (features Bernini's Ecstasy of Santa Teresa and also featured in Angels and Demons novel by Dan Brown, walking distance from Termini Station)
Santa Maria del Popolo (located in Piazza del Popolo. Features famous Caravaggio Paintings, and the Chigi Chapel from Angels and Demons novel and movie)
San Clemente Basilica (this basilica has the option to visit underground where ancient layers of the basilica exist dating from ancient Roman times, walking distance from the Colosseum)
Santa Maria in Trastevere (one of Rome's oldest churches located in the principal Square of Santa Maria in Trastevere just across the Tiber River)


Don't forget the lesser-known churches scattered around Rome. Some are humble or in need of restoration, others ancient and of great historical value, but you shouldn't overlook them just because they don't make the Top of the list.
Keep these off-the-beaten tourist path churches in mind if you wish to escape the tourists and have the church to yourself (and a few other locals and tourists that wandered in).


Enjoy a long leisurely Lunch at an Italian restaurant in Rome



Italians are the masters of taking long lunches… 2-hour lunch is not unheard of. What IS unheard of in Italy are "power lunches".
When the sun is at its peak baking the city beneath, duck into a restaurant and savor the local flavors without any hurry or worry about missing out on anything. If you eat in a hurry, what you will miss out is on a great Italian lunch experience.


Go Shopping in Rome on Sundays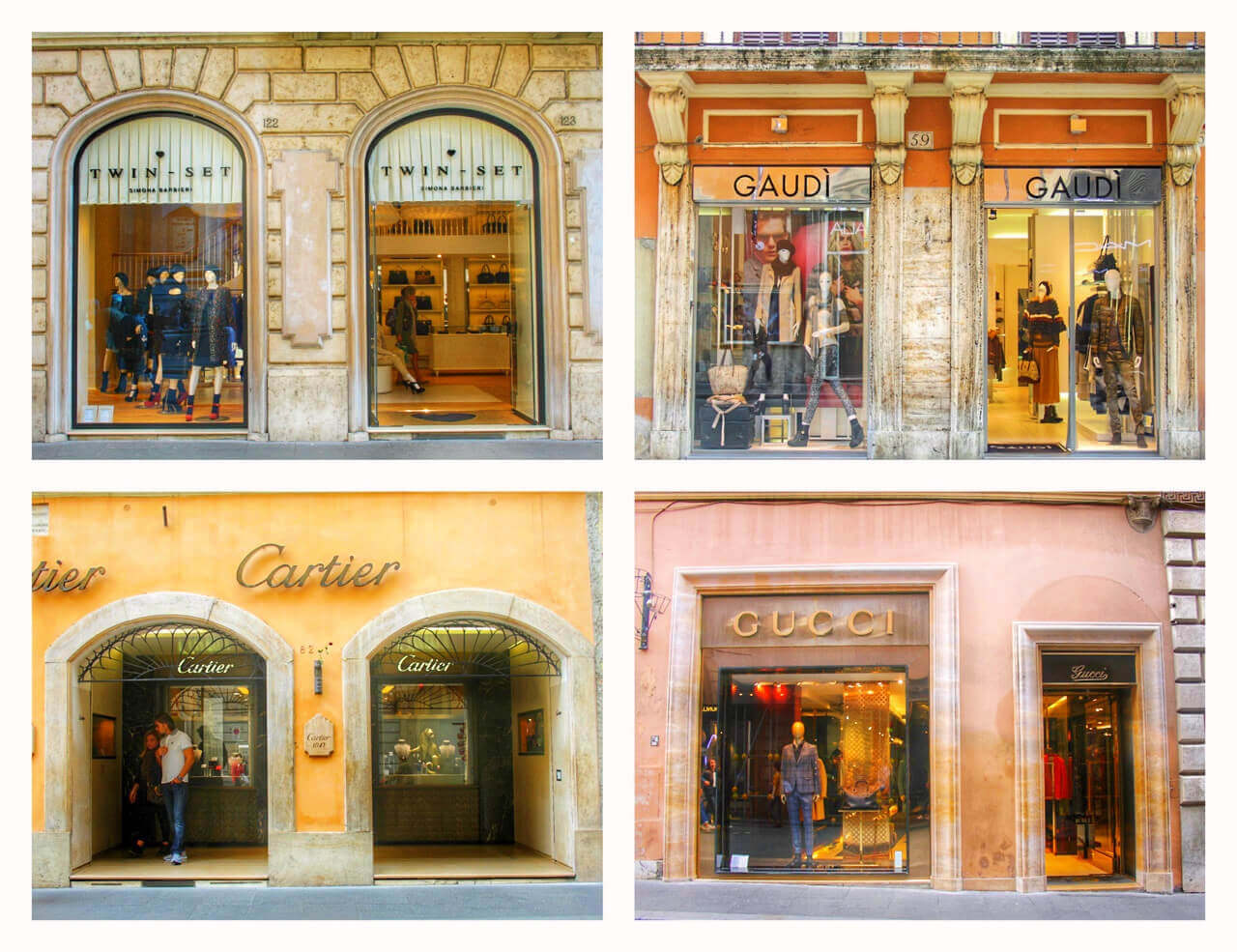 Although in Italy many shops close on Sundays, this is more often the case in residential areas where locals take Sunday off for a rest.
In central areas of the city that cater mostly to tourists such as Via del Corso (for mall-style shopping), and Via dei Condotti (for upscale designer label boutiques) you will find most of the shops open for business.
Also not to be missed for high-end shopping is Via del Babuino, connecting Piazza di Spagna (Spanish Steps) and Piazza del Popolo.
And don't overlook the side streets that run parallel to Via dei Condotti, they also have fabulous shops as well as cafes and restaurants.
Staying near the Vatican? Shop where the locals go: Via Cola di Rienzo. Read our blog Great Shopping in an area frequented by the locals!
With stores blasting their Air Conditioning, you have endless opportunities for shopping and cooling off!
We hope these suggestions help with your plans on a hot Sunday in Rome.
Looking for Fun Things to do in Rome?

Don't miss our Top 10 Fun Things To Do In Rome
Thank you very much for reading our blog 5 Things to Do on a Summer Sunday in Rome. We invite you to visit our website and discover the perfect Rome tour for you this summer!
We look forward to seeing you soon in Italy!
The RomeCabs Team
Find us online also on: