Buon giorno and welcome to Stefano's RomeCabs!

After 7 weeks of national lockdown due to Covid-19, Italy has entered its first re-opening phase on May 4.

Nothing in Italy is rushed, including this very important period of opening the country, the economy, and its doors to visitors - safely for everyone.

On May 4, Romans had the opportunity to once again venture into our beloved city, and what we found is a sight that we have never seen before: Rome with Zero Tourists.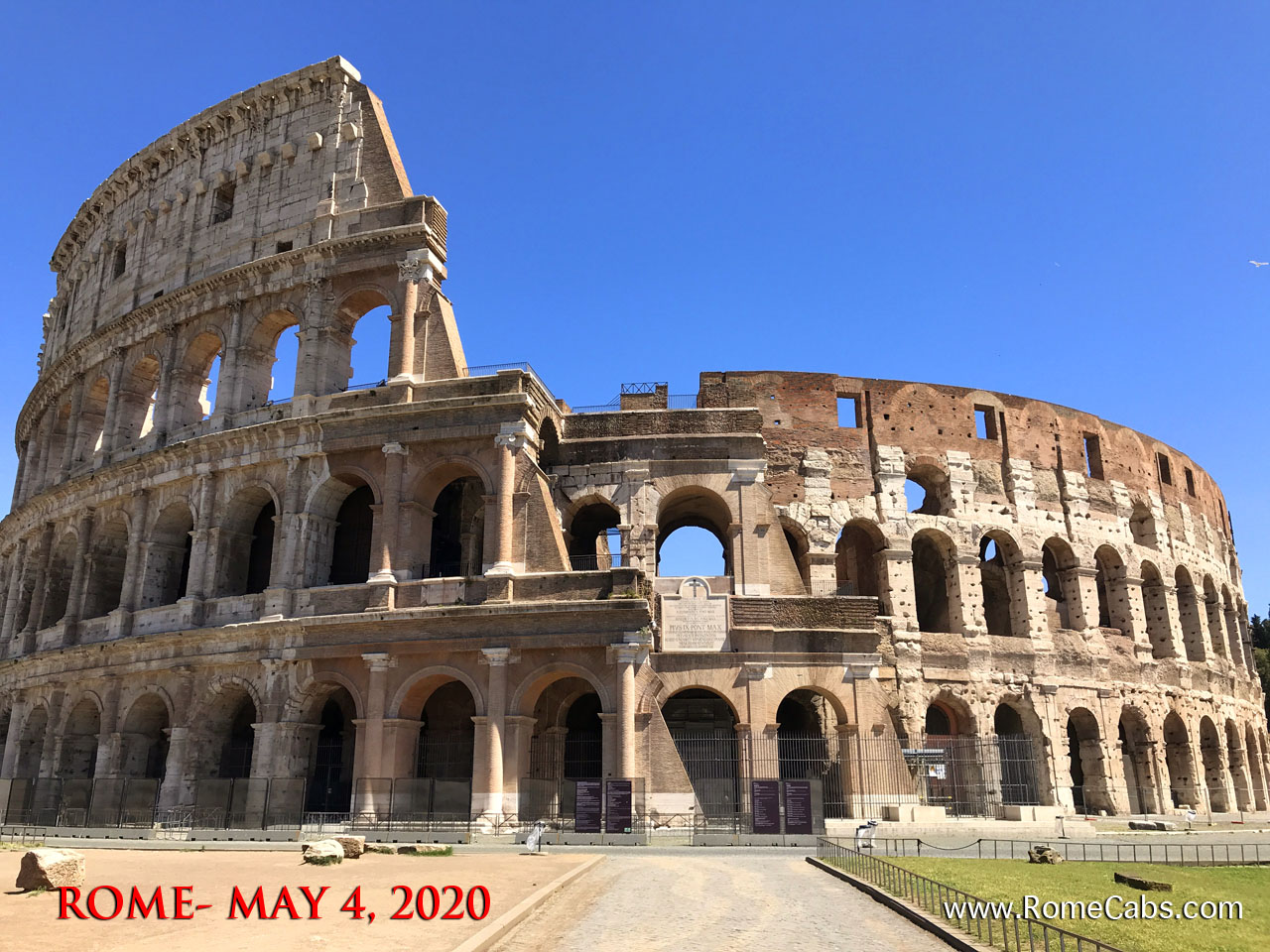 To say it was a surreal experience for us to walk through the streets and squares once bustling with visitors and commercial activities is an understatement.

The clock of time wound back to a nostalgic yet magical time of the 50s and '60s (of the era of La Dolce Vita and Roman Holiday / Vacanze Romane classic films) when Rome belonged to the Romans, with few tourists around. This time, not even Italian tourists from other parts of Italy were in Rome.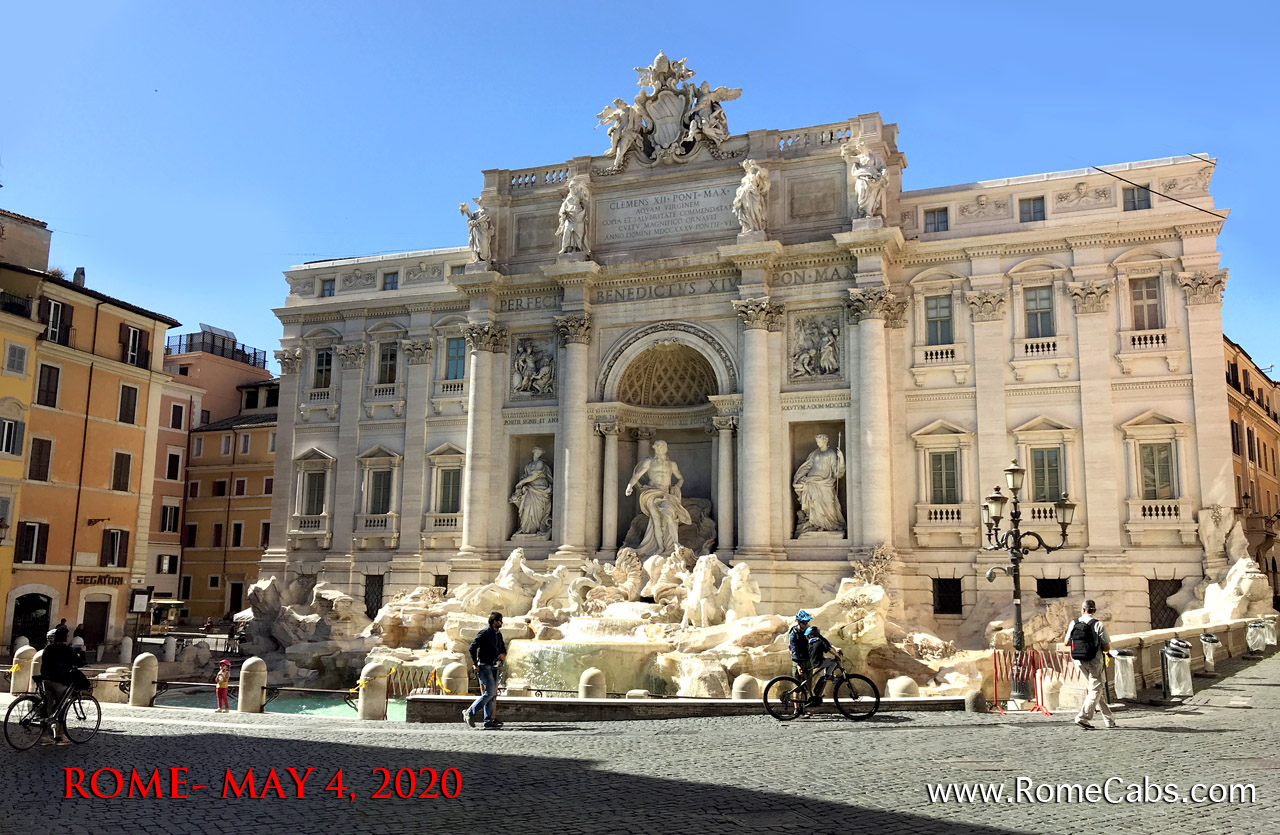 CAFES, BAKERIES, GELATERIA, RESTAURANTS OPENED IN ROME – with restrictions

Most of the shops are still closed until a further date following this initial step of reopening Italy.
However, many cafes, bakeries, gelato shops, and some restaurants and eateries opened for take-out only. Restaurants are not yet open for sit-down meals.

For us locals, these few small establishments that opened up are a welcoming "sign of life" resuming in Italy.
As we entered with big smiles (hidden behind masks), we were met by equally smiling eyes of the baristas also wearing masks and gloves. Counters and cashiers were protected by a plexiglass partition.
There was a profound mutual gratitude between customer and business owner…. a sign of our city's resurrection from its long slumber.

OUTDOOR FARMERS MARKETS REOPENED IN ROME – with social distancing measures

Another Italian tradition (and a near-daily ritual for many locals) are the daily outdoor farmers' markets.
The outdoor market in Campo dei Fiori is the most famous outdoor market that many visitors are familiar with. Throughout the city in many neighborhoods, you would find outdoor markets where locals shop for fresh produce and knick-knacks. During the national lockdown, these outdoor markets were also closed.
These staples in Italian culture have also reopened on May 4 – albeit reduced in number as only a limited number of vendors have opened their stands. To maintain social distancing requirements, outdoor markets also require a limited number of shoppers at a time.

CHURCHES REOPENED IN ROME – with seating restrictions

Some churches also opened in Rome, however, mass is not scheduled to resume until May 18, the next phase of lifting restrictions when more businesses will be able to reopen.
In Trastevere, the Basilica of Santa Maria in Trastevere reopened. Instead of rows of pews, chairs about 1.5 meters apart were placed throughout the church.

Our industry (tourism) is suffering the longest while the world heals and recovers from Covid-19, and travel (especially international travel) will take much longer to resume. However, we do our part the best we can to support our local businesses that have now slowly reopened in Italy. They are primarily small mom-and-pop establishments that are grateful for any business they receive from the locals with tourism currently on hold and with other restrictions still in place.


PARKS REOPENED IN ROME

Parks also opened in Rome. One of Rome's most popular parks is Borghese Gardens (Borghese Gallery is not yet open as museums will open on a later date)
Although masks are not required outdoors in Rome (masks are only required indoors inside stores, cafes, supermarkets, and public transportation), many Italians came out wearing masks, and some also wore gloves. Having the opportunity to once again enjoy a stroll, a jog, a bicycle ride, or a picnic inside Borghese Gardens is a huge treat for the locals.
We ventured into the historic center of Rome for a walk, equipped with our curiosity and an iPhone to once again see our favorite places in Rome that for many years we have shared with our wonderful clients on our Rome Day Tours and Shore Excursions: Colosseum Square, the Pantheon, Piazza Navona, The Spanish Steps and the world-famous Trevi Fountain.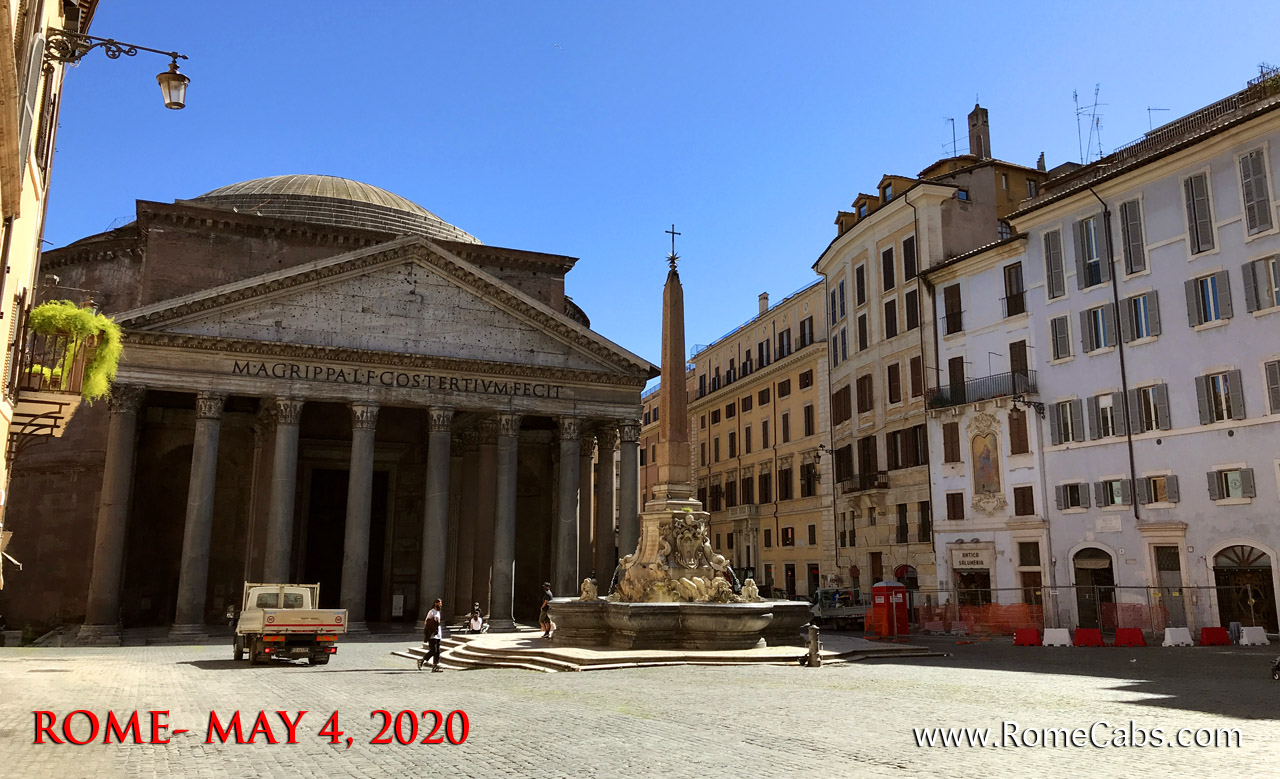 We would like to share with you (our past and future travelers) a rare glimpse of Rome without any visitors as we experienced on May 4, the beginning of Rome's (and Italy's) revival.
If you plan to visit Italy in 2021, or as soon as safe international travel resumes again, be among the first to come to Italy and experience the magic of Rome (and Italy) without the usual millions of tourists. Even for a brief moment, you can experience the magic of Rome as if you had it all to yourself.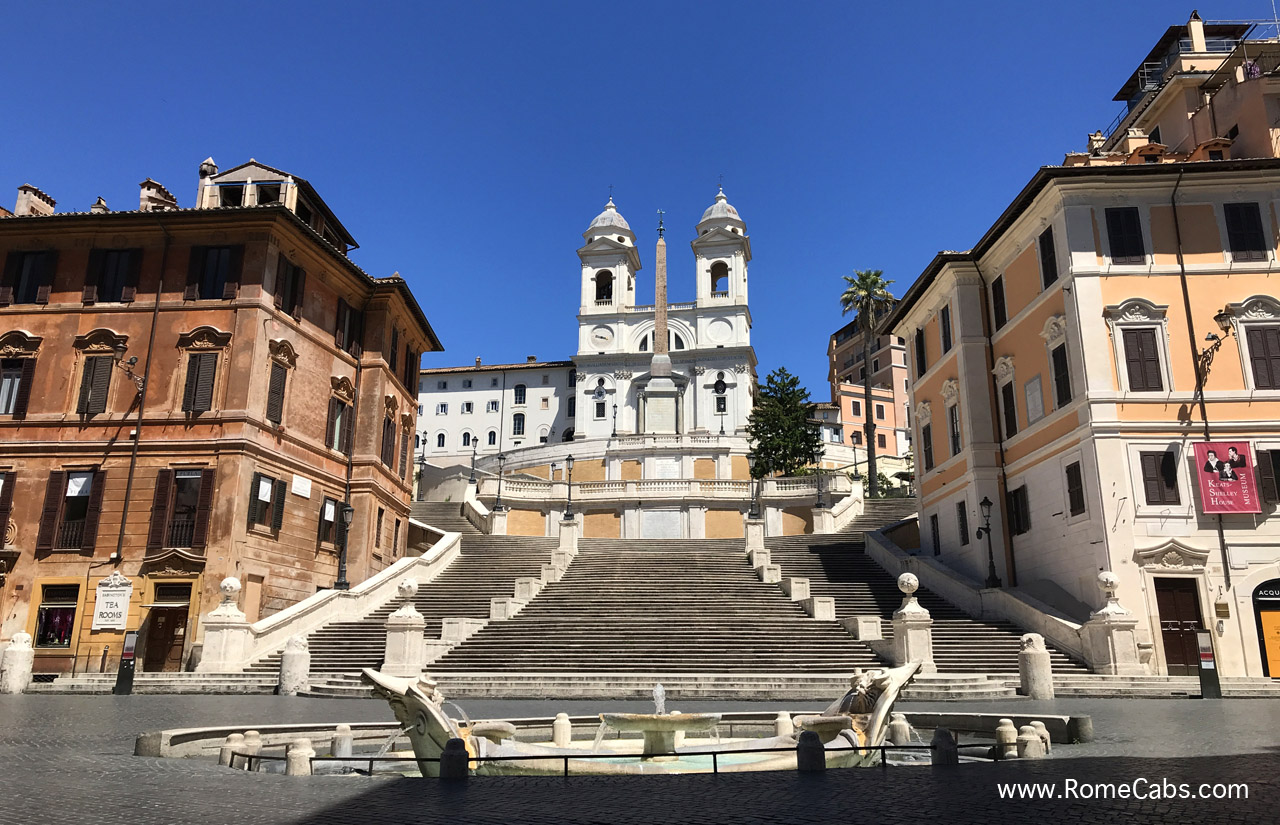 We are delighted to inform that we are making the most of this downtime by revamping our website (as well as our sister company Stefano Rome Tours), creating new and exciting Day Tours and Shore Excursions, and adding new Driver Services to make your visit to Italy much more exciting, convenient, and comfortable.

We are also creating new Tour Videos and Travel Videos to help, inform, and inspire our future travelers and clients.

When travel to Italy resumes… we invite you to join us in rediscovering Italy in ways you never imagined!

Be sure to subscribe to our RomeCabs YouTube Channel, and follow our Italy Travel blog and FaceBook Page for Italy Travel Inspiration to satisfy your Italy travel wanderlust.

We look forward to welcoming you to Italy!
Stefano's RomeCabs Team