Buon giorno and welcome to Stefano's RomeCabs, Rome's leading company for Private Day Tours, Shore Excursions and Transfers in Rome and beyond.

There are so many interesting and fun things to do and see in the Eternal City, and this is our list of Top 10 Fun Things To Do In Rome to make your visit more enjoyable.
Top 10 Fun Things To Do In Rome
1. Be an Early Bird in Rome

For locals one of the fun things to do in Rome is experience Rome early in the morning.

Rome during the day is a melting pot of chaos: tour groups crowding the already limited space of many sites, locals scrambling to get to and from work and carry on their daily life, a traffic symphony composed of every size vehicle on narrow roads accentuated by beeps and horns.

But in the early morning hours Rome is barely shaking off the night, the Eternal City lingers sleepily not wishing to jump out of bed and tackle the day. It's peaceful. The squares are empty with exception of early delivery trucks, cleaning crew, and vendors setting up their kiosks.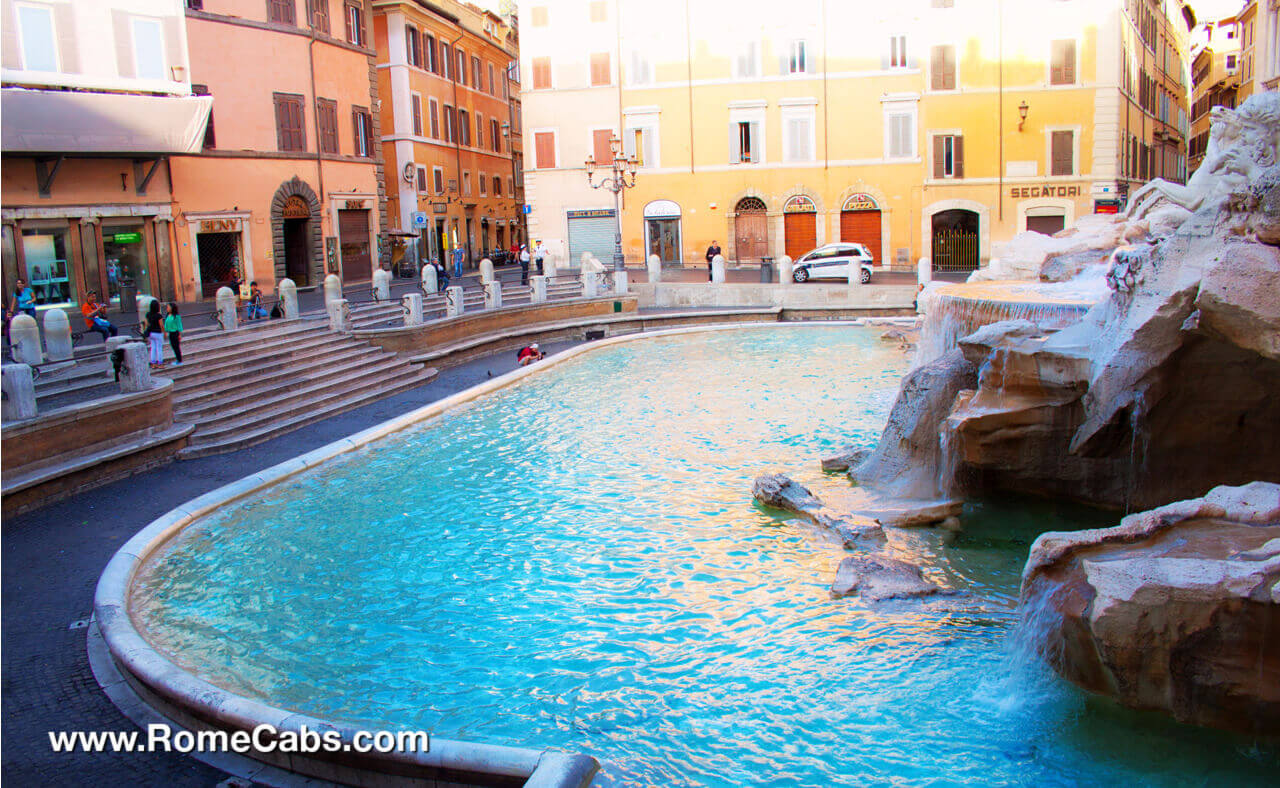 You'll be joined by a straying tourist with a serious camera, taking advantage of the tranquility of the morning that allows you to get a glimpse of Rome standing bare without the confetti of humans blanketing its piazzas and streets.

Take advantage of this early morning opportunity, skip the hotel breakfast and set out to explore Rome's quiet streets and piazzas before the world wakes up and joins you. Neighborhood cafes open up early so you can also enjoy a true Italian breakfast of champions: a cappuccino and a cornetto.

Early morning, 6-9 AM is also great in the summer when the hot Mediterranean sun can pack a punch in the middle of the day!
2. Be a Night Owl and Enjoy Rome at Night



If you see Rome in the morning, you should also see Rome at night! The Colosseum, Vittorio Emanuelle II Monument, the Pantheon, St Peter's Basilica, Castel Sant'Angelo and the Trevi Fountain are spectacularly lit up transforming Rome into a theatrical masterpiece.
Some of the most breathtaking photos of Rome were taken at night.
The summer nights are long, so you can take advantage of an after dinner stroll through some of Rome's most spectacular neighborhoods and piazzas for a spectacular evening out.
If you're in Rome for only a brief stay and there aren't enough evenings to cover all the spectacular sites, Rome Cabs provides a Rome by Night Tour that allows you to explore all the different sites in just one evening.
This is particularly beneficial during the winter months when the temperature is very chilly at night making walking the distances between the sites uncomfortable for many people. Christmas time is also a great time of the year to take advantage of the Rome At Night tour as it allows you to not only see the splendid night scenes, but the Christmas decorations as well!
3. Get Lost in Rome and Explore Off the Beaten Tourist Paths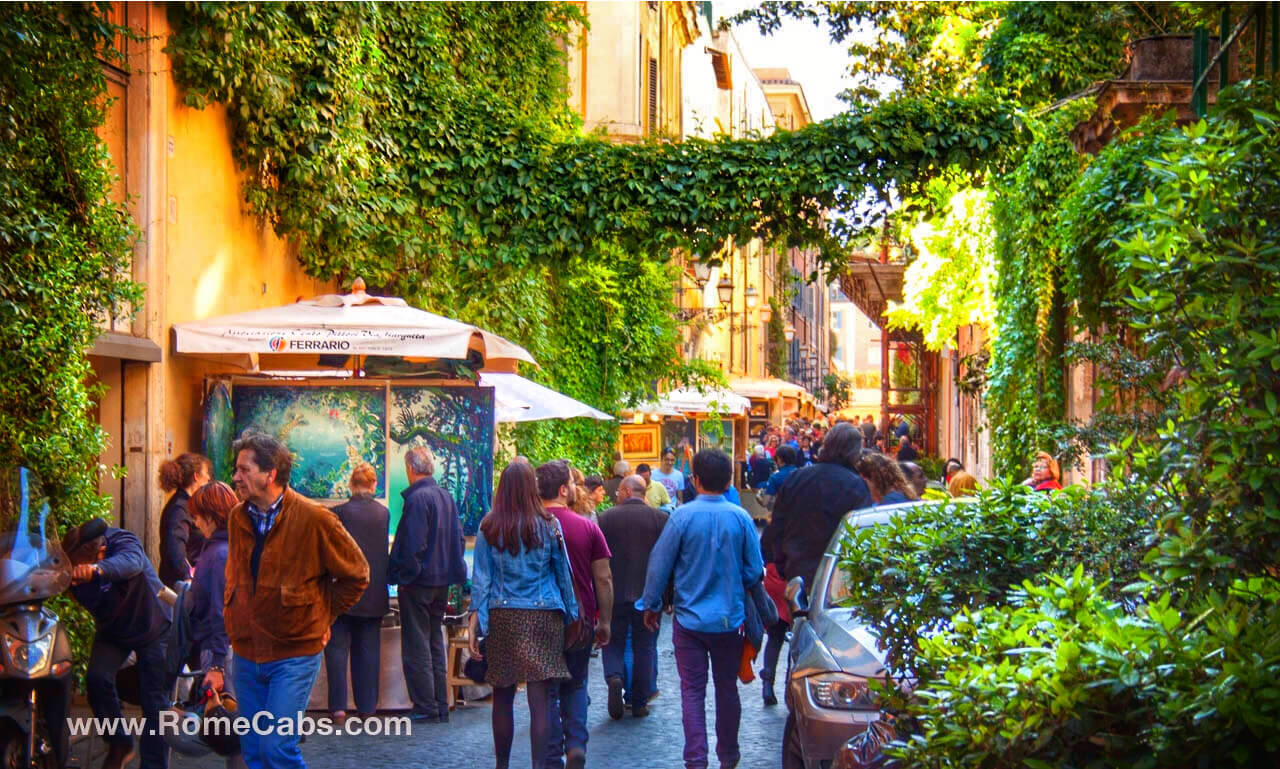 That's right, get lost through Rome's quaint neighborhoods off main squares and discover hidden gems that reveal themselves once you step off the tourist beaten path.
You'll be amazed that just a couple of blocks away from crowded piazzas like Campo dei Fiori, the Spanish Steps or Piazza Venezia, you'll discover quiet neighborhoods void of tourists but brimming with local life.
Beautiful architecture, shops and restaurants, locals gathering for a chat, in these off the beaten path neighborhoods you'll get a taste of Italian flavor under the nose of the most tourist packed attractions.
4. Shop with the locals in Rome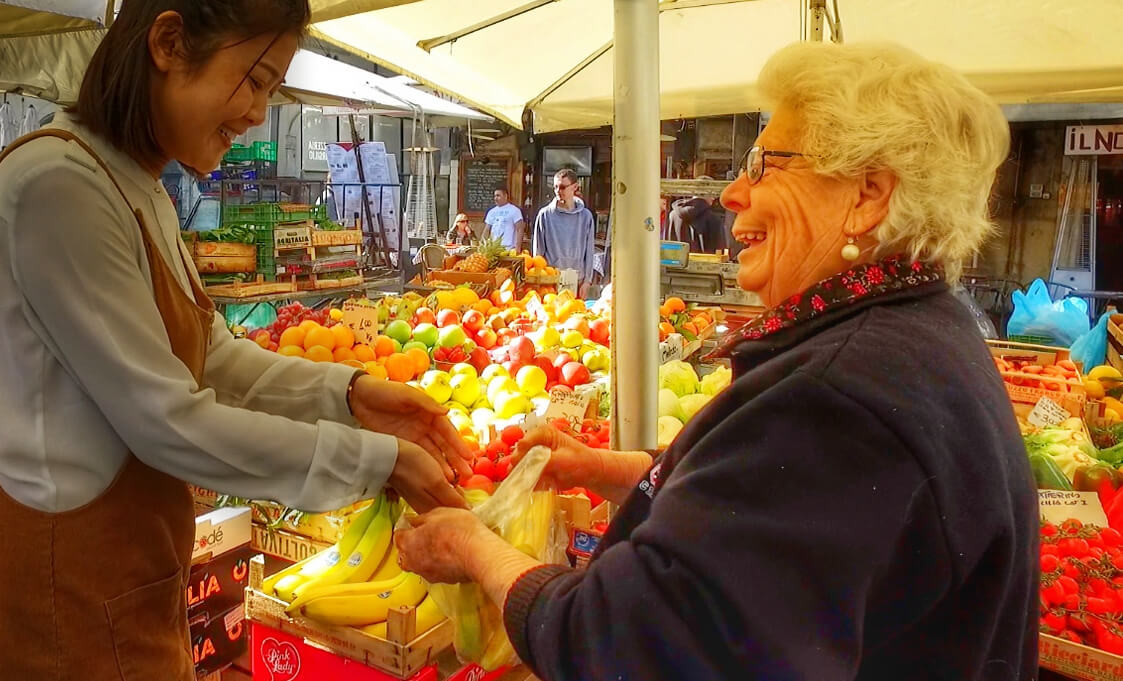 You can further enhance your local experience by shopping at a local outdoor market.
Rome's neighborhoods have outdoor markets that attract locals who prefer to shop for their fruits and vegetables from a farmers' market rather than at a supermarket.
If you're in central Rome you can explore the daily market in Campo dei Fiori that attracts locals and tourists alike from morning until around 2 PM. From fruits, vegetables, pasta, jar goods, olive oil, liquor, bulk items, clothing, kitchenware and souvenirs, there's something for everyone.
If you're in Prati area, or staying near the Vatican, you can visit the big indoor farmers' market on Via Cola di Rienzo.
But you might just happen to stumble upon a small stand off the narrow lanes of central Rome where fruits and vegetables are lovingly displayed for the locals who live in the area. It's always a wonderful surprise to find these small stands tucked away on a narrow picturesque cobblestone lane.
Whether you rent an apartment and would like to try your hand at Italian cooking or just want to put together ingredients for a picnic, shopping at a local outdoor market is an Italian tradition and an excellent opportunity to sample fresh local produce.
5. Be a Local Tourist in Rome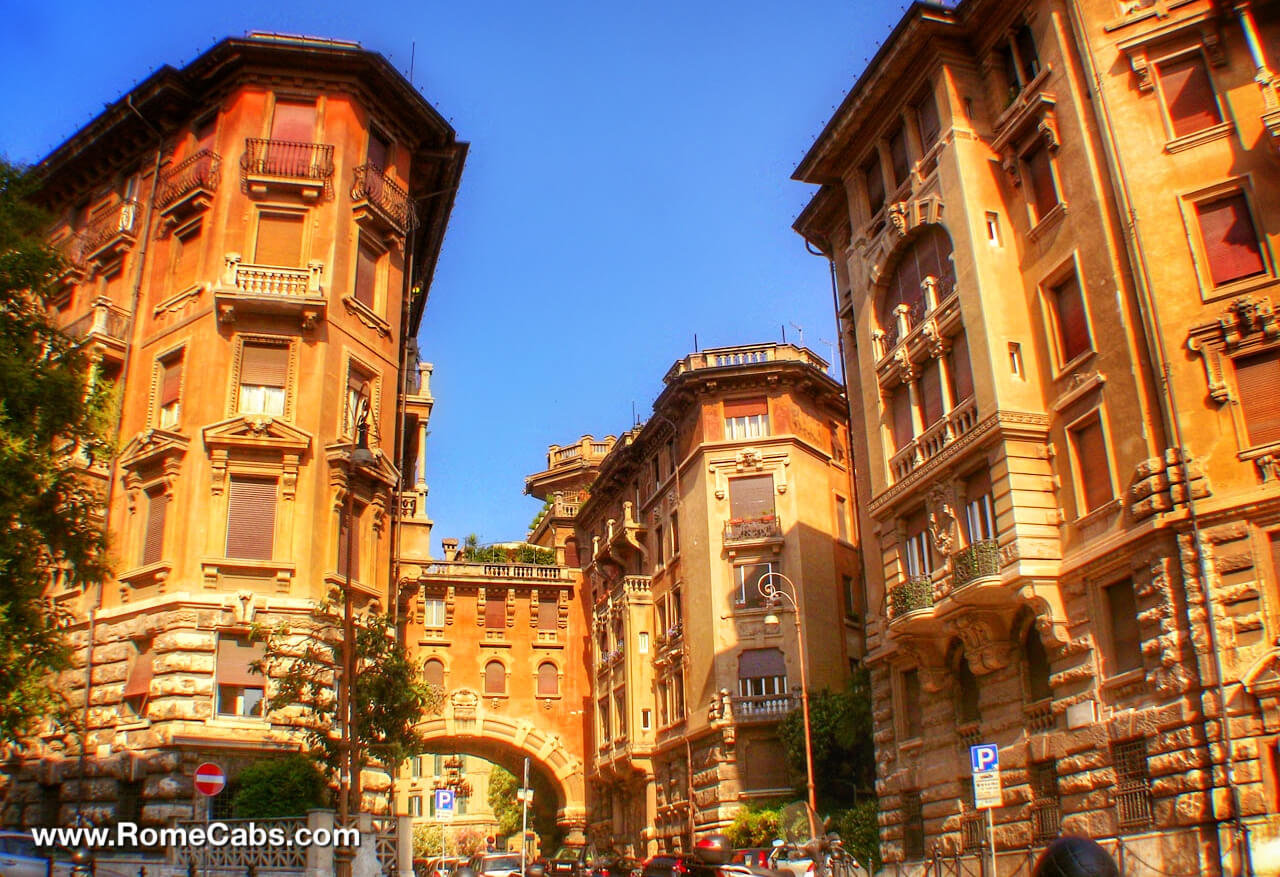 If you would like to have a local experience abroad, don't just visit off the tourist beaten path neighborhoods, stay on one! Book your hotel, B&B or rental apartment in a real roman neighborhood for a local immersion.
When you go to a restaurant for dinner in a local neighborhood, you will find no "tourist menus" and you will likely be surrounded with Italian chatter that'll be music to your ears while your tastebuds devour real Italian cuisine.
Not all local neighborhoods are convenient for visitors. You will have to check in advance for easy access to public transportation and reasonable taxi rates. You can be close to the center and still experience a local Roman neighborhood.
Two local neighborhoods that have hotels and B&Bs with also great public transportation to all attractions in the center, are the Porta Pia and Piazza Buenos Aires areas. These neighborhoods have all the amenities that benefit the locals: supermarkets, pharmacies, local restaurants and cafes, shops and boutiques, and of course: farmers' markets! You'll want for nothing when staying in these beautiful Roman neighborhoods.
Please note that if taking a taxi to and from the airport, the taxi fixed rates don't apply to areas outside the center and outside the city walls. Car service companies, such as Rome Cabs, don't discriminate between different areas of Rome, therefore transfer rates of private car service companies may be actually lower than taking a taxi!
6. Instant Sightseeing around Rome

Sightseeing can sometimes happen in the least expected ways.
Many if not most visitors in Rome have taken a local bus at some point. Sure, they are often crowded (especially during commuter hours) and sometimes hot and stuffy, but if you place yourself by a window, you can forget you're in a bus and just enjoy the sightseeing view as you pass through many areas of Rome, some more residential, that you would oherwise not have seen.
7. When in Rome…Go to church!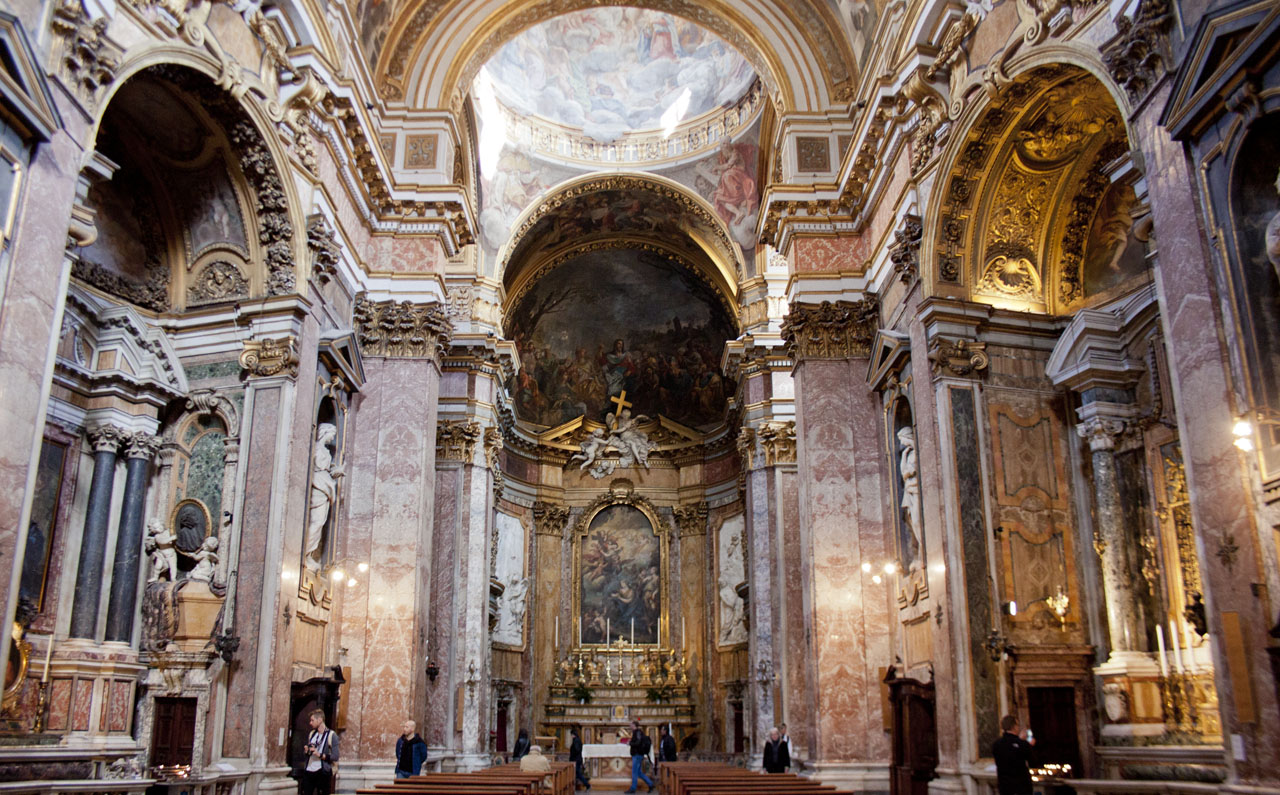 Rome has nearly 1,000 churches. Yet only a handful make it on travelers' "must see" list.
Any time you walk through Rome whether along a main road or an off the beaten path alley, you're bound to find a church.
Don't skip these lesser known churches. If you find yourself strolling past one, step inside. In the summer they're very cool, you can take a rest off your tired feet & admire the artwork. Unfortunately many of the lesser known churches don't get the attention (and the funding) that their popular counterparts do for maintenance and restoration, so be sure to leave a small donation which helps maintain these centuries old buildings that are always in need of repairs.
8. Go to Mass for some Spiritual Uplifting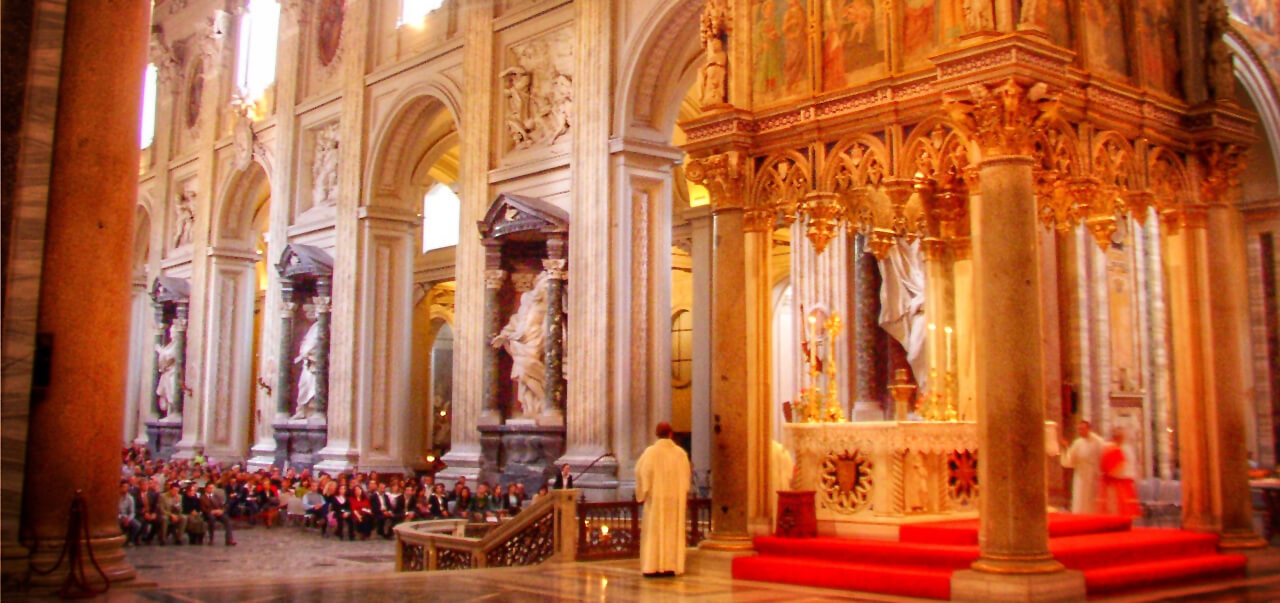 If it's not possible to attend a Papal Audience because you're not in Rome on those days or did not reserved tickets in advance, attending mass inside the greatest church in Christendom, St Peter's Basilica, is a spiritually uplifting experience.
For more information including Mass schedule, please visit the St Peter's Basilica website.
9. Get a bird's eye view of Rome
Rome viewed from above is glorious!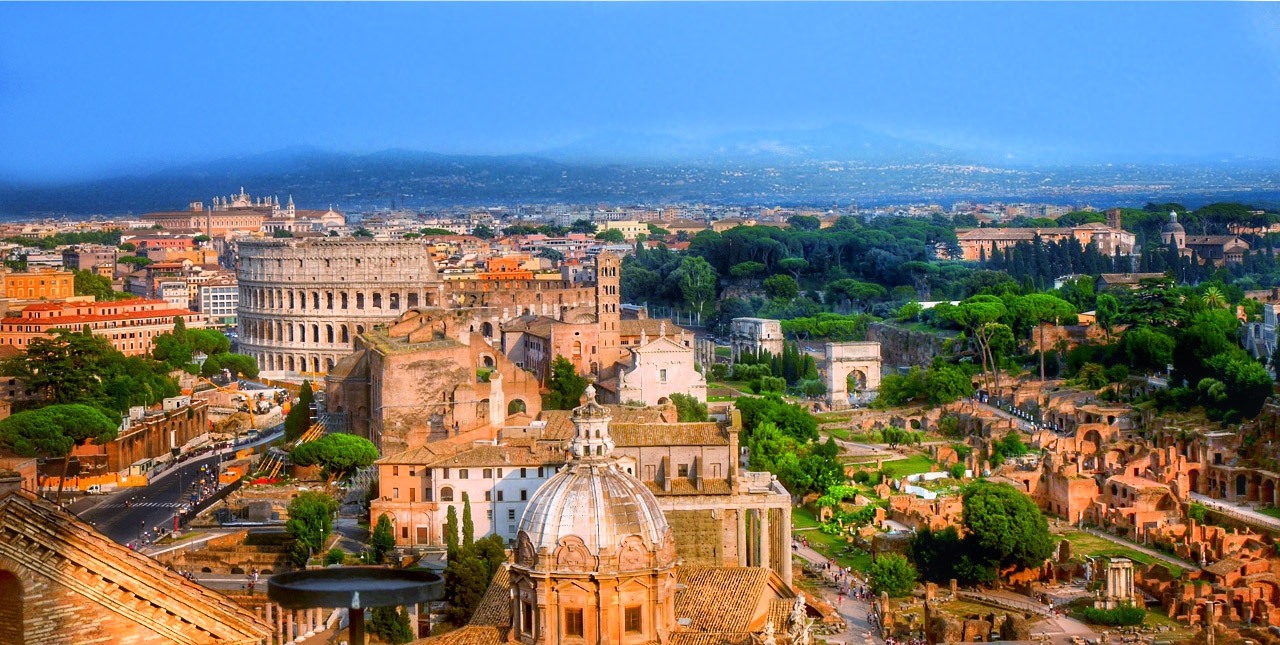 Two great places from where you can admire Rome's monuments and skyline of rooftops and church domes are Piazza Garibalidi on Janiculum Hill, and the top of the Monument of Vittorio Emanuelle II in Piazza Venezia.

To reach Janiculum hill you'll need transportation or the inclination for an uphill hike from Trastevere. You will be rewarded with a panorama of Rome with a spectacular backdrop of snow peaked mountains. In the winter months when the air is crisp and clear you can see right into the mountainous horizon.

The summer haze softens the view. From here you can clearly see the Pantheon dome, Vittorio Emanuelle II Monument, bits of Ancient Rome's Palatine Hill and Colosseum. The rooftops and church domes complete the spectacular scenery. From across this square you can also get a glimpse of the dome of St Peter's Basilica.

If you can't make it to Janiculum Hill, you can climb to the top of Vittorio Emanuelle II Monument via the glass panoramic elevator that takes you to the rooftop.

Tickets must be purchased to access the elevator and rooftop. From up here you are treated to a fantastic overview of Ancient Rome: the Colosseo nestled in a lush umbrella canopy of local sea pines, the Roman Forum, via dei Fori Imperiali, Trajan's Forum and Markets. On the opposite side you'll see the picturesque Piazza Venezia, Teatro Marcello, the dome of the Pantheon, and rooftop skyline of Rome.


Rome Photo Tip: Be sure to bring your camera for these picturesque views.

The afternoon light best suits the Ancient Rome side….Morning light best suits the opposite side of the more modern Rome.
Number 10 of "Fun Things to do in Rome": CELEBRATE!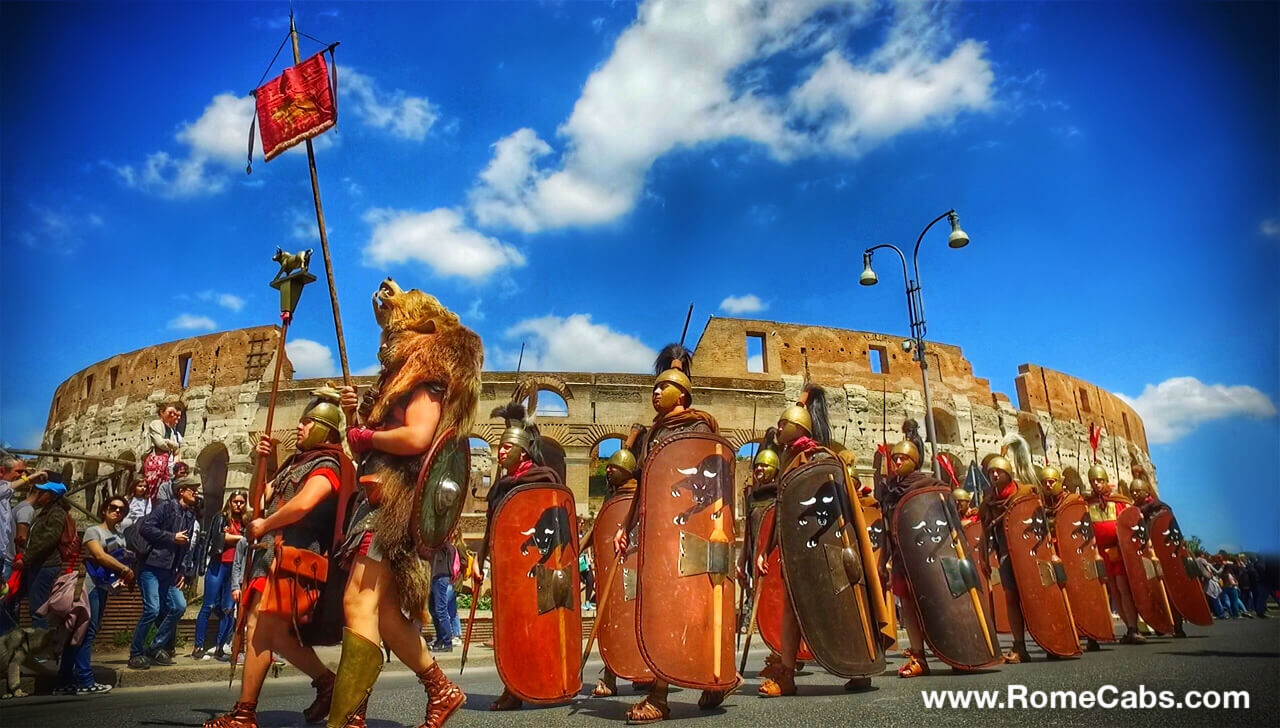 Rome has many reasons to celebrate: from its birthday and Marti Gras to Christmas and various Saints Days, take advantage of local events that often include free concerts, parades, fireworks, live performances and more.

While you're planning your visit to Rome, search for holidays and special events that may take place during your visit, and celebrate your holiday in Rome by joining the festivities!Thank you for stopping by to read our blog.



For more information on Rome By Night Tours and Airport Transfers please visit us our website.

For more tours in Rome and beyond, we invite you to visit our sister company, Stefano Rome Tours.

Do you have favorite things to do in Rome that you'd like to add to our list? Please let us know in the comment box below. We'd love to hear from you!Sharing is fun! If you enjoyed this article please pass it along to others who might also benefit from it.

See you soon in Rome!
The Rome Cabs Team