Buon giorno and welcome to Stefano's RomeCabs travel blog! Our mission is to help turn your trip to Italy into the vacation of a lifetime.
One of the most anticipated restoration projects in Rome in 2015 was the Trevi Fountain restoration which took about 1.5 years to complete.
During all that time it was covered with scaffolding and sealed off by plexiglass accessible only by an elevated ramp that allowed visitors a close-up of the statutes and to see the restoration work in progress.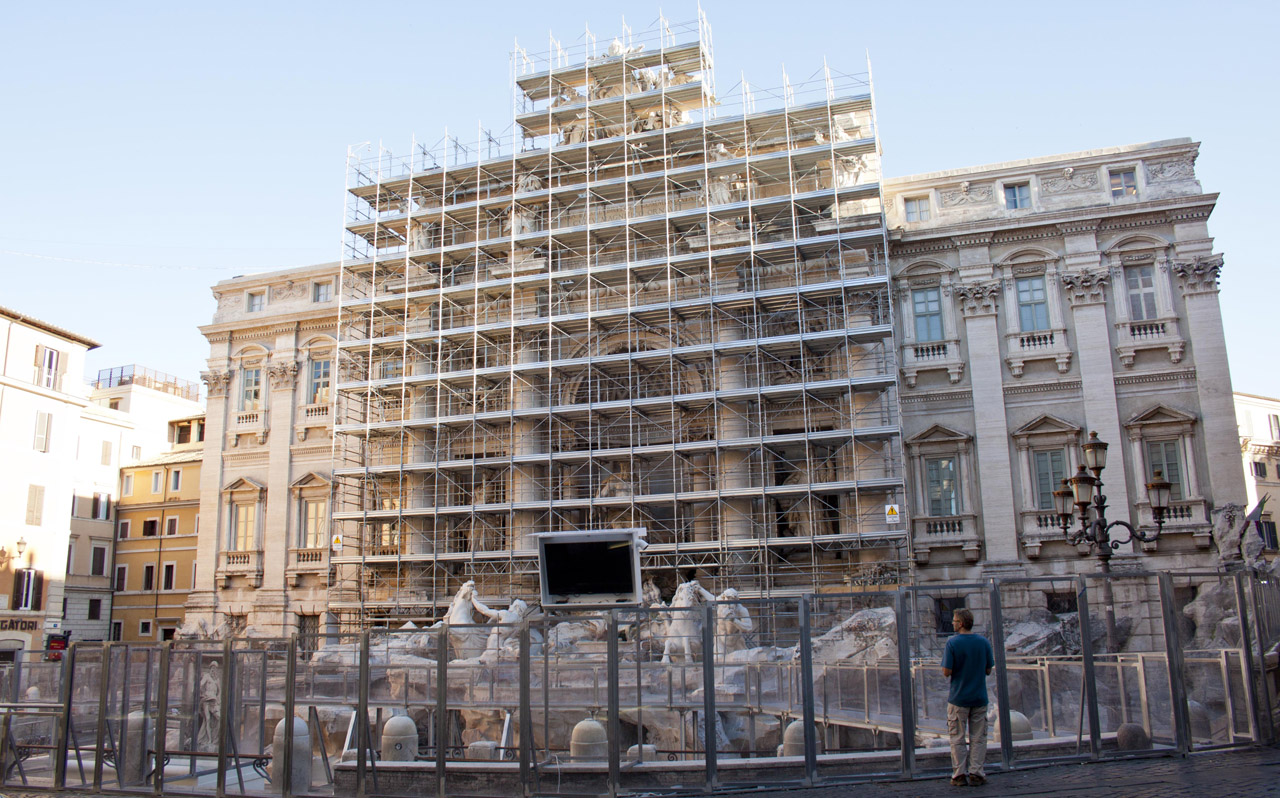 We updated videos of the progress along the way, and now we are delighted to present to you the beautiful sparkling white Trevi Fountain that is nothing short of one of the greatest masterpieces in Rome!
No wonder so many of our clients requested a specific visit to the Trevi Fountain on our popular Rome tour "Rome Day Tour" and "Rome by Night Tour"…. They've anticipated the reopening of the Trevi Fountain for so long!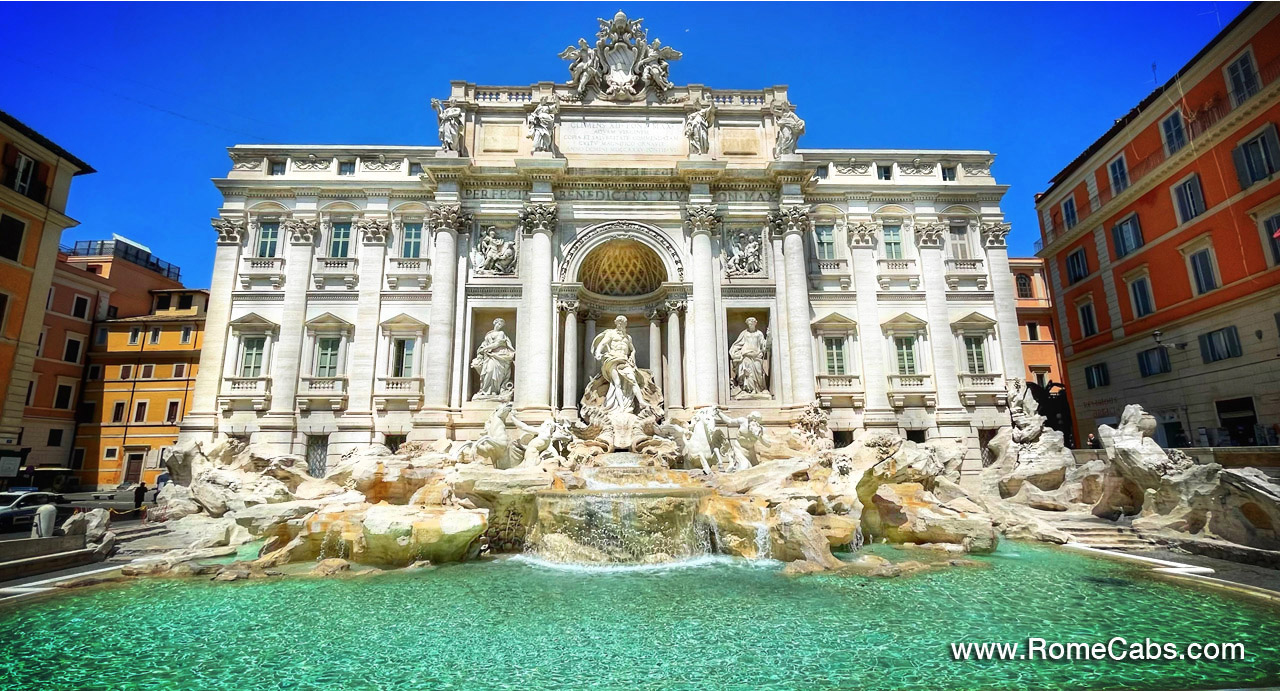 Trevi Fountain changes its appearance at night, and it should be enjoyed both during the DAY and also at NIGHT.
Brief History and Legends of the Trevi Fountain:



* The Trevi Fountain stands at 86 feet and 161 feet wide, making it the largest Baroque fountain in Rome and one of the most beautiful in the world!
* The Trevi Fountain was designed by the Italian architect Nicola Salvi and work began in 1732 , and was completed in 1762 by Giuseppe Pannini.
* Its name "Trevi" comes from the district in which it is located (Trevi District in Rome) where 3 roads connect: Tre Vie = Trevi.

* The clear water that gushes forth is supplied by the more modern Aqua Vergine – one of the several ancient aqueducts of Ancient Rome that served its citizens for 400 years. Aqua Vergine takes its name from its predecessor Aqua Virgo which was constructed in 19 BC by Marcus Vispanius Agrippa.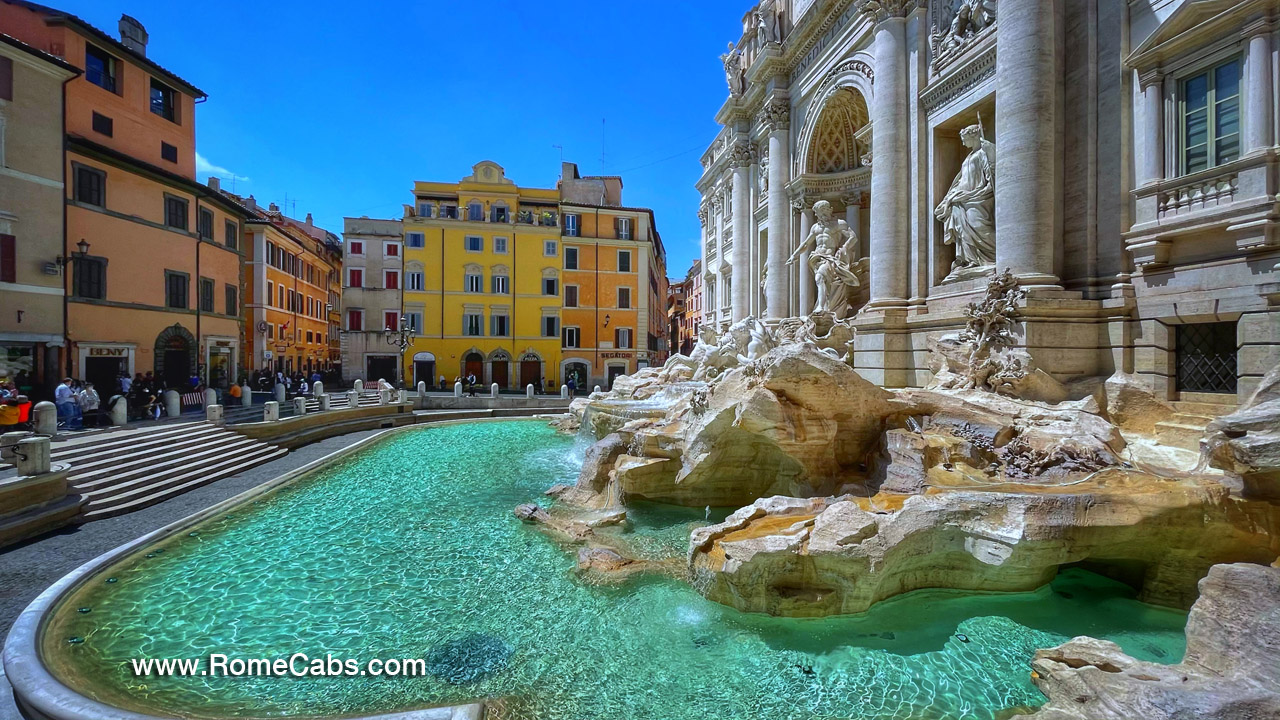 * Legend tells that in 19 BC, thirsty Roman soldiers were led to a source of natural water some 8 miles from Rome by a young maiden. The discovery of this source of pure drinking water led to the construction of the 14-mile aqueduct Aqua Virgo (Virgin Waters) commissioned by Augustus was named to honor the legendary young maiden.
* A more modern legend has been continuously perpetuated by visitors eager to return to Rome again: tossing a coin in the Trevi Fountain. This legend is so popular that an estimated 3,000 Euros are tossed in the fountain each day (which are collected daily and donated to charity).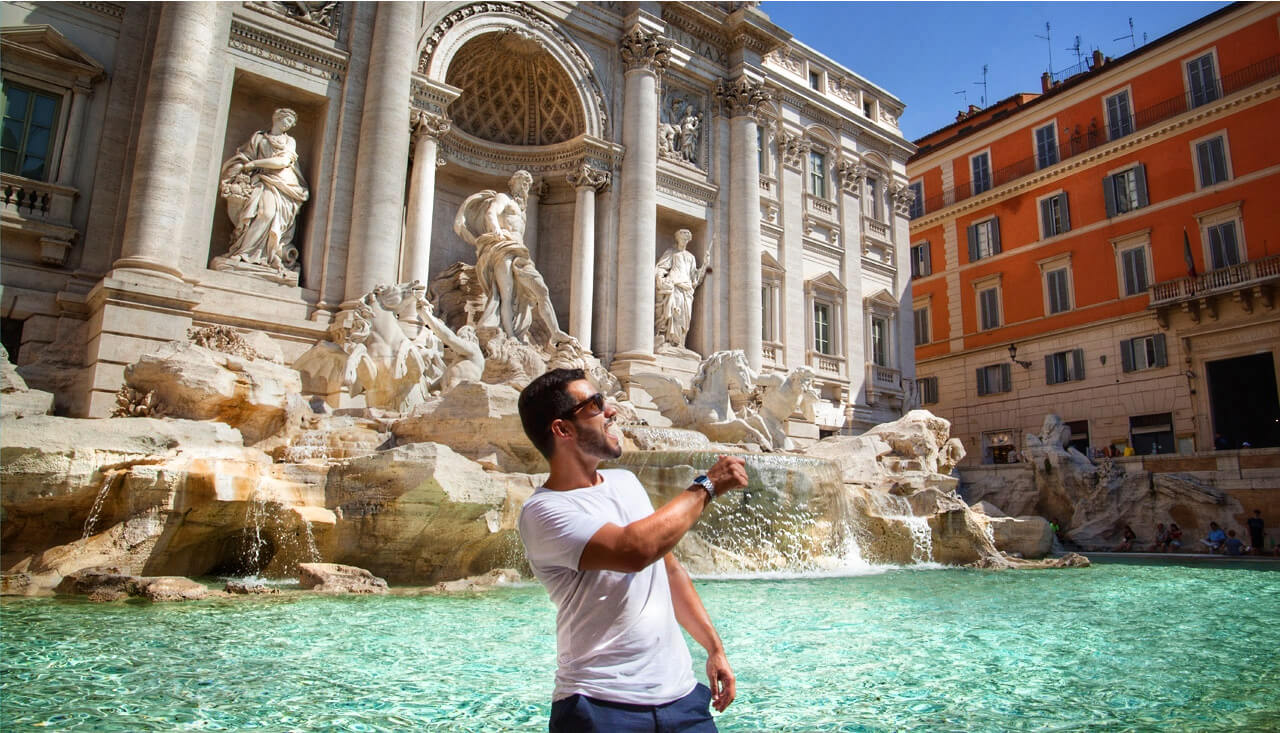 This tradition and the fabulous Trevi Fountain have also inspired the classic film "Three Coins in a Fountain".
* Another famous film that cemented the Trevi Fountain as one of the icons of Rome is Federico Fellini's "La Dolce Vita".
Stefano's RomeCabs Tours that include Trevi Fountain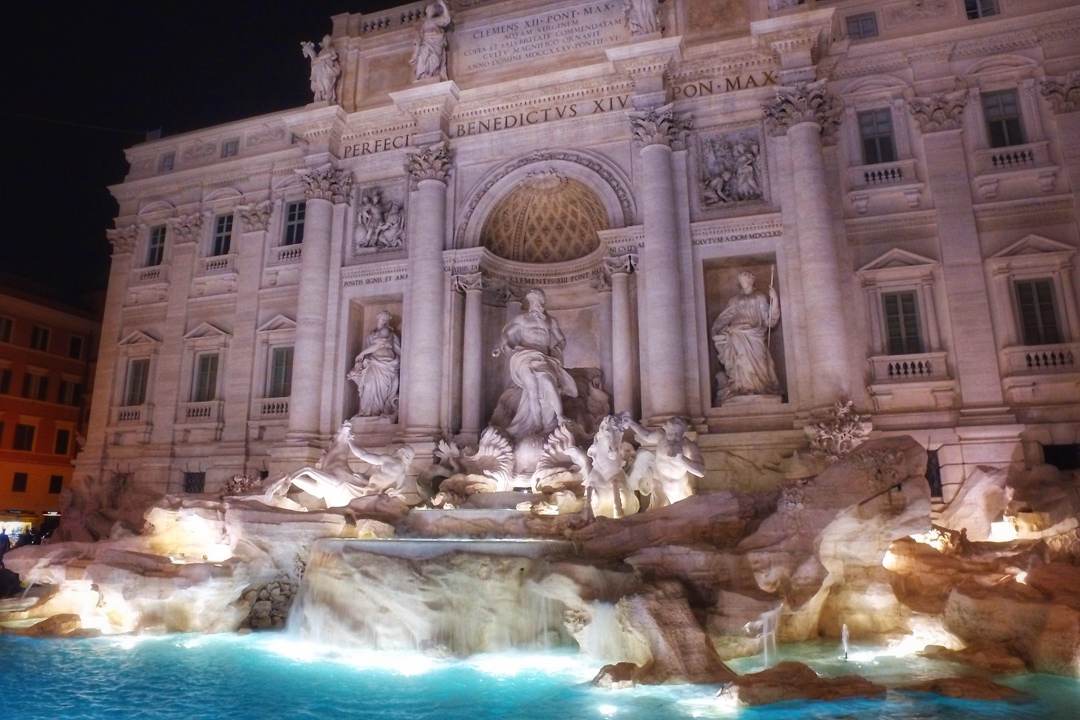 TREVI FOUNTAIN RESTORATION PROCESS: Summer 2014 – Fall 2015


June 2014:
August 2014:
Spring 2015:
Thank you very much for booking our Tours and Transfers. We look forward to welcoming you to Italy!
The RomeCabs Team
Stefano's RomeCabs