Buon giorno, and welcome to Stefano's RomeCabs travel blog.
Bracciano Castle (officially named Orsini-Odescalchi Castle) located in the town of Bracciano overlooking the pristine volcanic lake by the same name (Bracciano Lake) is one of the most popular destinations in the Roman countryside for visitors, cruisers, and locals alike.
Bracciano Castle is also offered on our Countryside Splendor Day Tour from Rome and Shore Excursion from Civitavecchia, as well as Pre Cruise Countryside tour.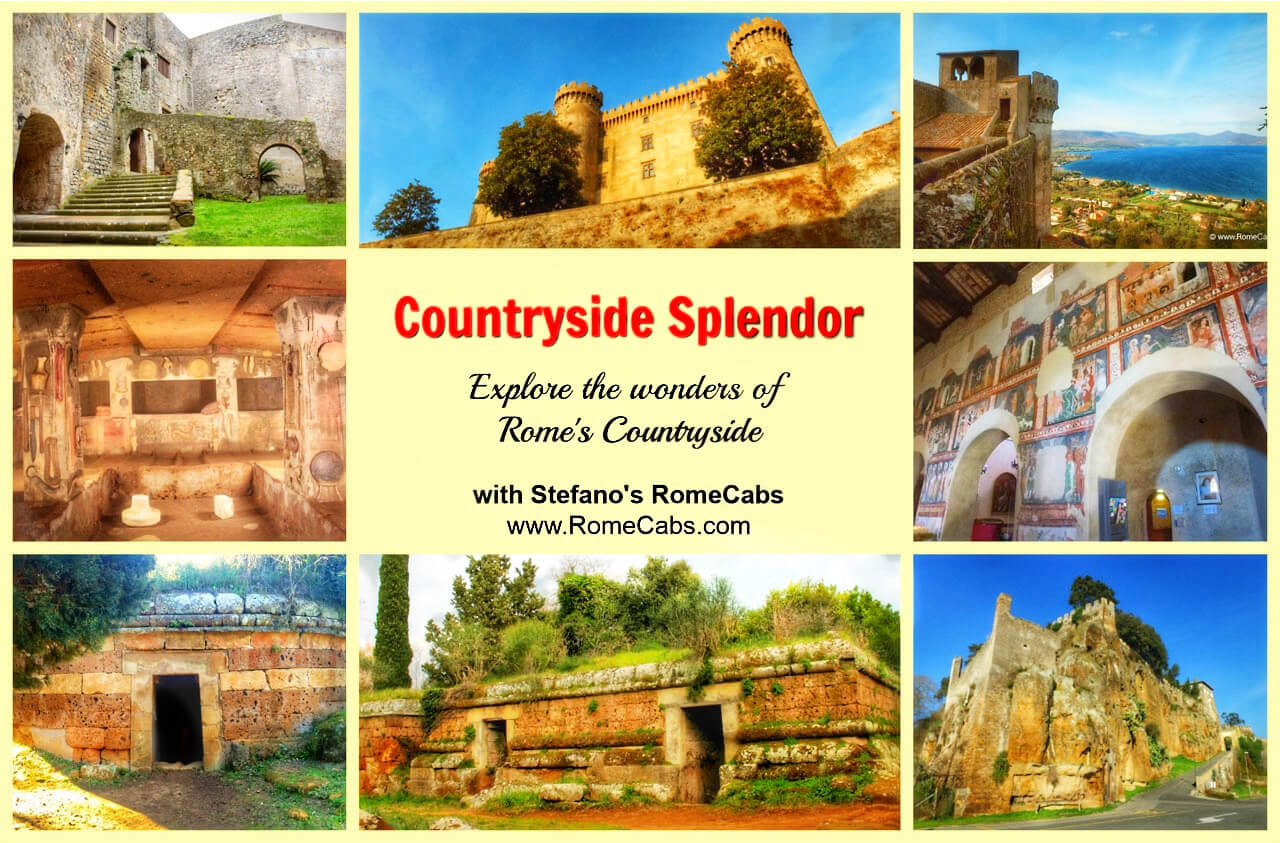 Have you considered visiting Bracciano Castle during your stay in Rome, or on your shore excursion from Civitavecchia?


We've offered you 10 reasons to visit Bracciano Orsini-Odescalchi Castle on your next trip to Italy.
10 Reasons to visit Bracciano Orsini-Odescalchi Castle


1. Bracciano Castle is a formidable example of military residential castle, and one of the best preserved feudal castles in Europe, and alsoo one of the few privately owned castles in Italy that are open for visitors.
The castle, which began with a military architecture, it underwent many transformation from military purpose to a residential castle still fully fortified.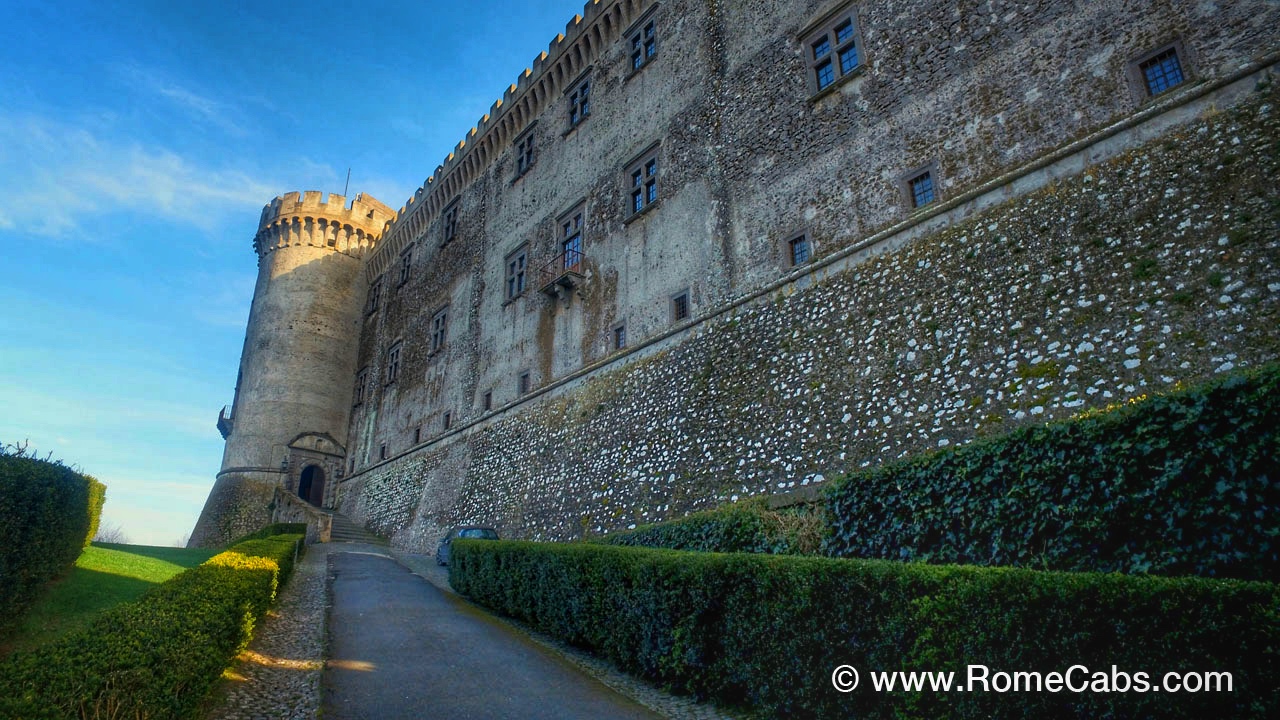 2. Bracciano Castle overlooks pristine volcanic Lake Bracciano, the second largest lake in the region, and one of Italy's major lakes. Strong volcanic activity from 6000,000 to 40,000 years ago has led to the lake's formation when main magma chamber underground collapsed, resulting in the depressed area that became the lake.
Bracciano lake is so pristine it serves as a drinking water reservoir for Rome. The lake water is maintained fresh by forbidding motor boats (with exception of authorities and few authorized fishing professionals), only swimming, canoeing and sailing is allowed on Lake Bracciano.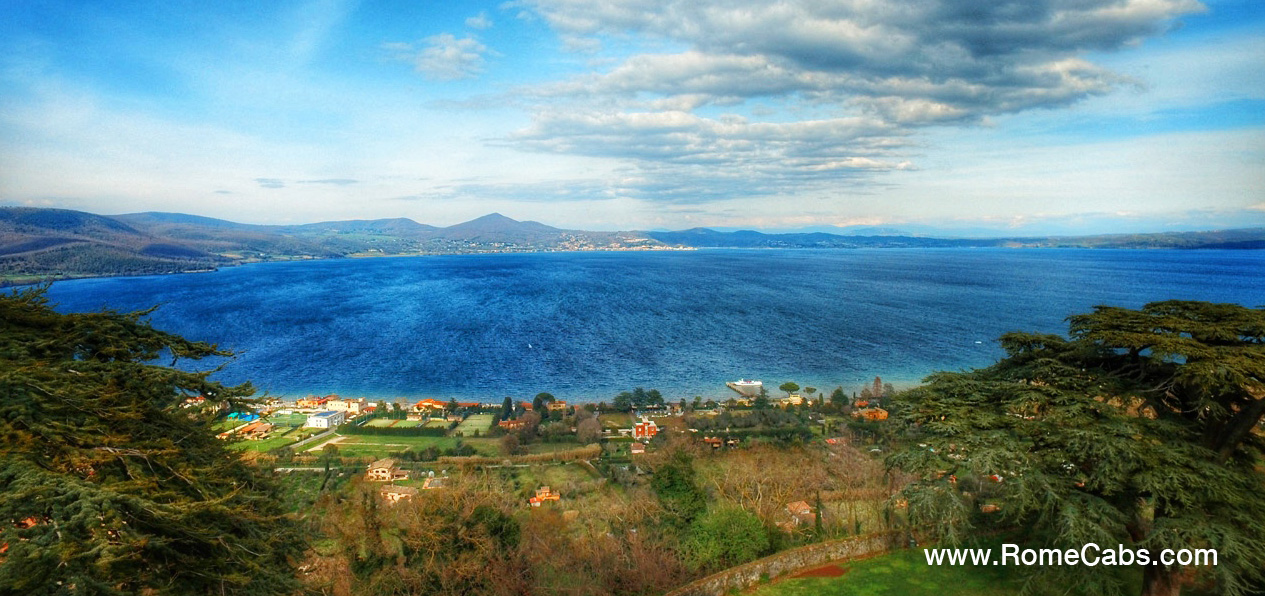 3. You can experience first hand how a Medieval – Renaissance castle was laid out, how the rooms were divided, how they kept these grand rooms warm and lit, and more.
The staterooms are situated on two floors connected by a stone spiral staircase (those with mobility issues should take note).
It is fascinating to see how the rooms were laid out in the Medieval and Renaissance times without doors or corridors. You simply walk from room to room as through train cars. It is well known that privacy as we know now was considered in those times.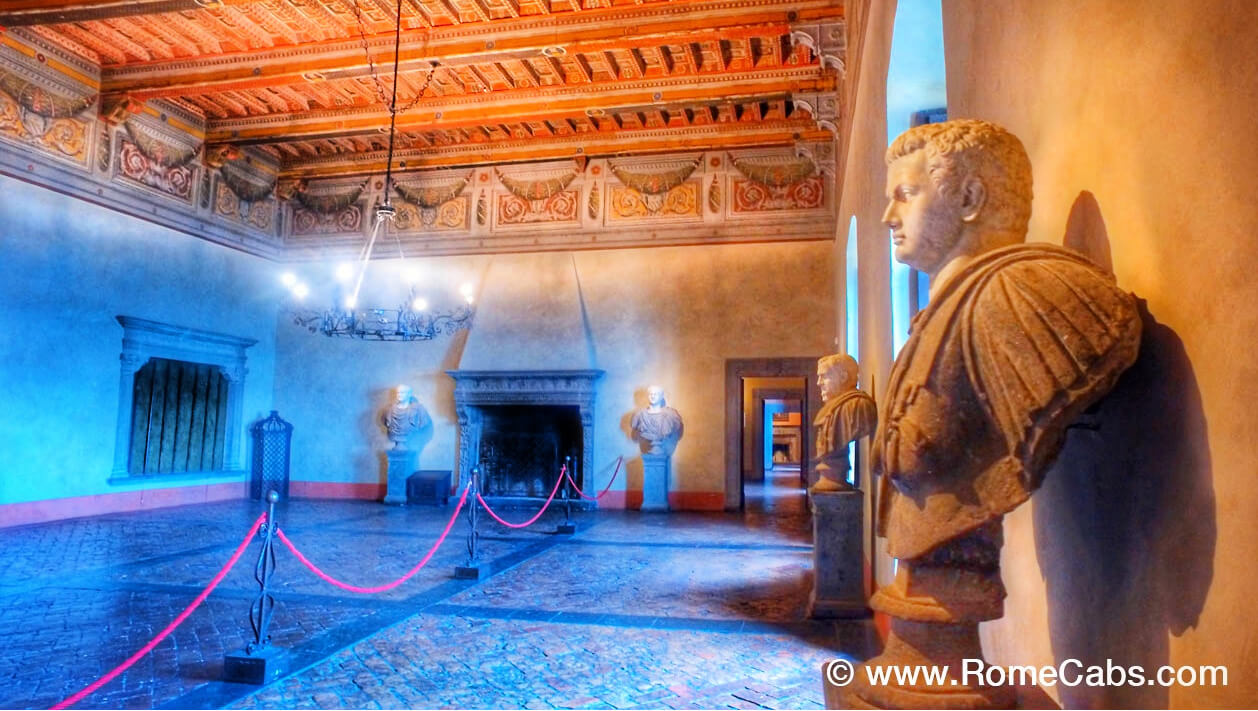 4. A visit to Bracciano Castle is perfect for families and children who dream of castles, princesses and noble knights.
Unlike Cinderella's castle, Odescalchi Castle (Bracciano Castle) is the REAL castle and owned by a REAL PRINCESS (Princess Maria Pace)! It's the closest you'd come to experiencing a Medieval / Renaissance Castle that has been lived in for centuries and functioned as a military fortress and a mansion for some of Italy's most powerful families.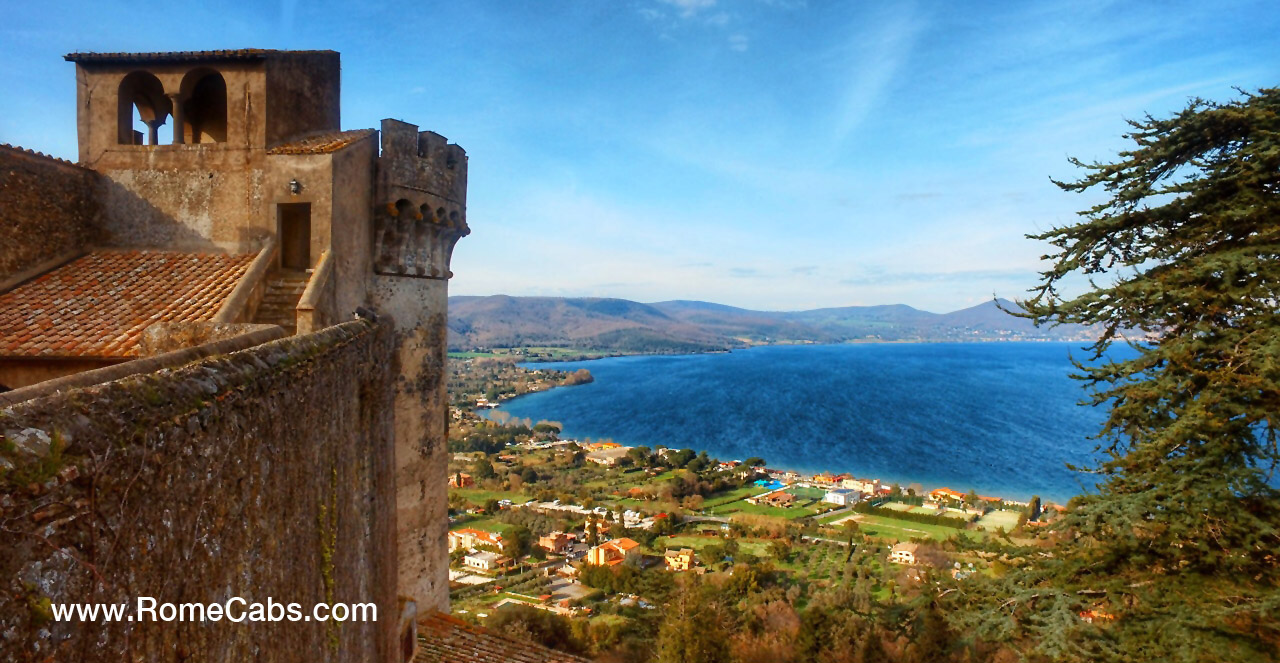 5. Two floors of Renaissance era rooms with original furniture, wall frescoes, paintings, weapons, and more making you feel like you've stepped back in time several hundred years.
You find yourself face to face with the same historical items that were used during those times by the occupants of the castle, for a rare authentic historical experience and a glimpse of the lives of those who once lived in this castle centuries ago.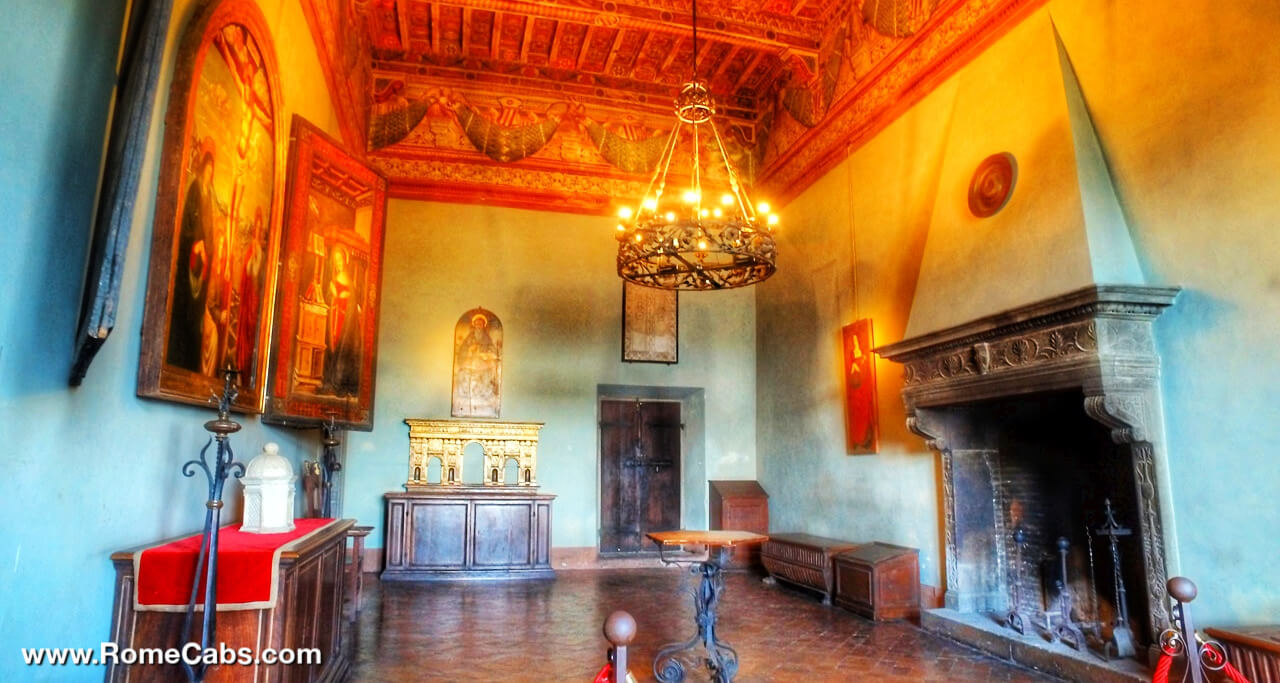 6. See what a Medieval / Renaissance kitchen was like, and where it was located inside the castle.
Castle kitchens were large as they had to prepare meals not only for the family, but for all the castle staff, workers, and guests. The fireplace used to grill meat was large enough to cook an entire beef.
The kitchens were also located away from the main castle building. This not only kept kitchen smells and cooking smoke away from the main castle rooms, but kitchen fires would not damage the castle itself.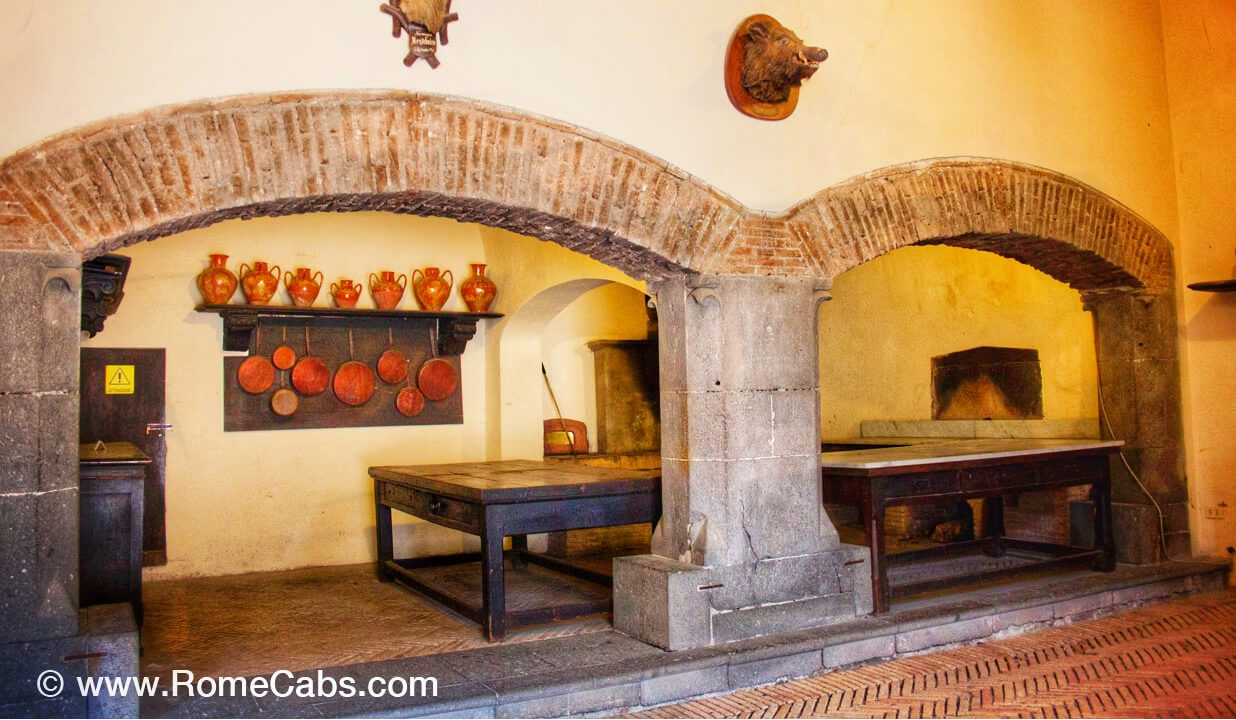 7. Walk along the ramparts on top of the defensive walls for stunning views of the countryside and lake.
Centuries before, soldiers guarded the castle by patrolling the ramparts along the castle's defensive walls. Today, the passages are strolled by visitors enjoying the splendid view of Lake Bracciano and the vast green countryside.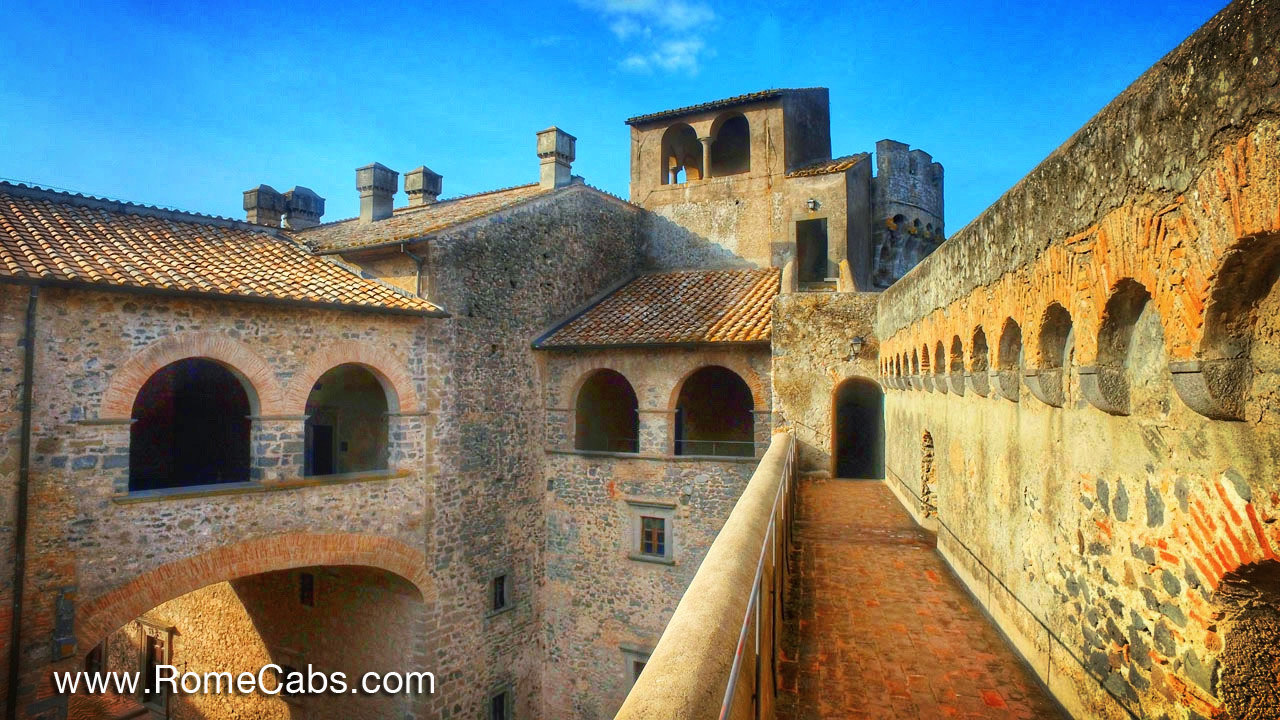 8. Various types of organized private tours of the castle grounds offered in English, French, German, Spanish, Russian and Italian. Adventure tours are also offered for families, visit the castle website for complete information.
For more in dept information about the castle's history, architecture, the purpose of certain Renaissance furniture (you may not know why the mirror above the fireplace is slanted forward, or that the gothic looking throne is actually a bedroom latrine), and legends and secrets unknown to outsiders, you may book a private guided tour provided by the knowledgeable castle tour guides.
9. Bracciano Castle is still owned by the same family for more than 300 years!
The castle was purchased from the Orsini family in 1696 by Livio Odescalchi. In spite of the French occupation during which time the castle was plundered and sold to Duke Marino Torlonia until 1848 when it was repurchased by Livio Odescalchi III, the castle still remains in the family to this day and it is managed by Princess Maria Pace.


10. The last of our 10 reasons to visit Bracciano Orsini-Odescalchi Castle is the wonderful medieval villages that are within a short driving distance from Bracciano (and also offered on our Rome Countryside Tours).
Bracciano is an easy 50 minute (more or less) drive from both Rome and from Civitavecchia, making this an ideal day trip from either starting point.
Bracciano is also close to other top destinations such as the nearby delightful medieval villages of Anguillara and Trevignano that dot the shorelines of Lake Bracciano. You can visit all three lakeside villages on a Pre Cruise Tour (as offered by our sister company Stefano Rome Tours on their Charming Lakeside Villages Pre Cruise Tour).

Further inland, Bracciano is close to other countryside destinations such as the Etruscan Necropolis in Cerveteri, and the Medieval hamlet of Ceri. Together, these fabulous locations make up the popular Countryside Splendor Day Tour and Shore Excursion - the most popular countryside tour from Rome and from Civitavecchia!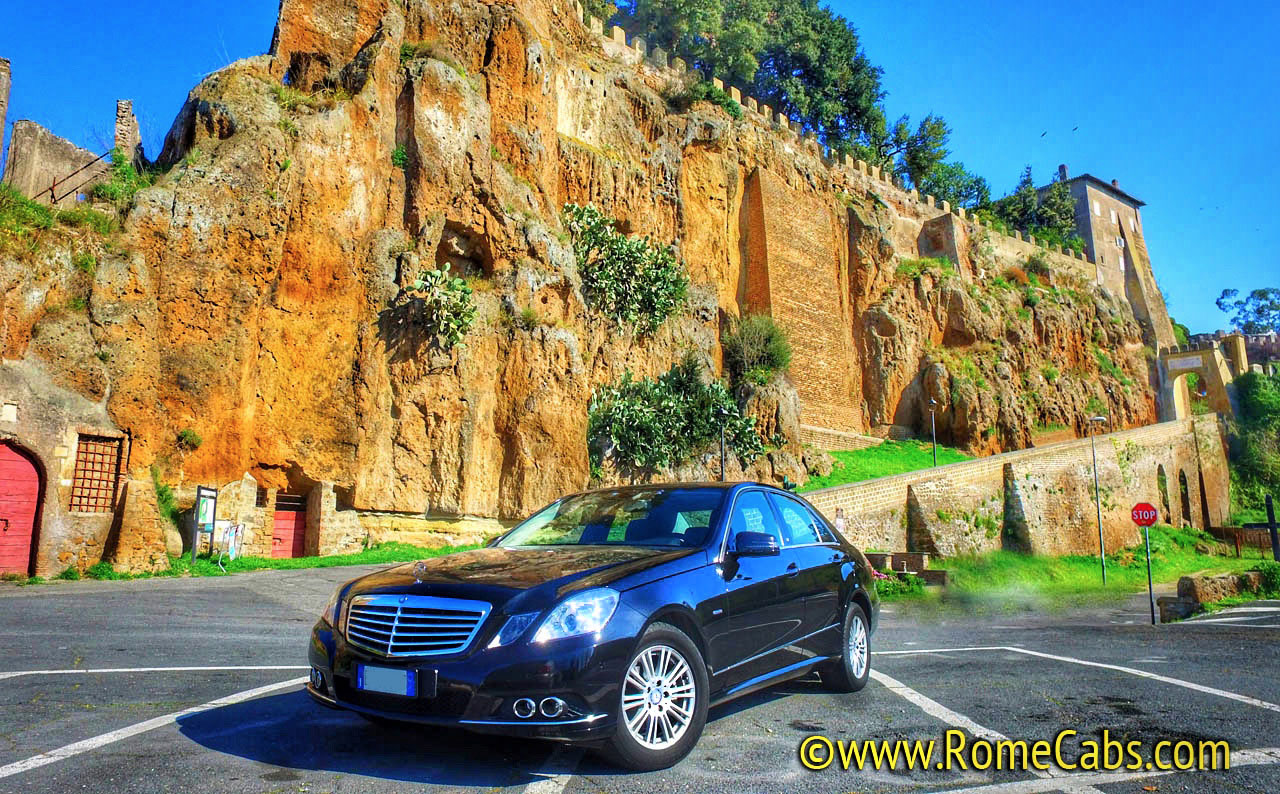 Thank you for visiting our 10 Reasons to visit Bracciano Castle Travel Blog. Please visit our website for more information on tours that include Bracciano Castle.
We look forward to showing you magical places in Italy!
The RomeCabs Team
.