Buongiorno and welcome to Stefano's RomeCabs, Rome's leading company for private tours in Italy. If you are thinking about booking a Tuscany wine tour from Rome, consider visiting Montepulciano, the elegant Tuscan town famous for its Vino Nobile di Montepulciano which reigns supreme among Tuscany's most revered wines.
In this travel blog, we will focus on Montepulciano wine: the history and characteristics of Vino Nobile di Montepulciano to provide general knowledge and understanding of this world-class Tuscan wine.
Montepulciano Wine:
History and Characteristics of Vino Nobile



First thing first:
Where is Montepulciano?
What is Vino Nobile di Montepulciano?
How many varieties of Vino Nobile di Montepulciano are there?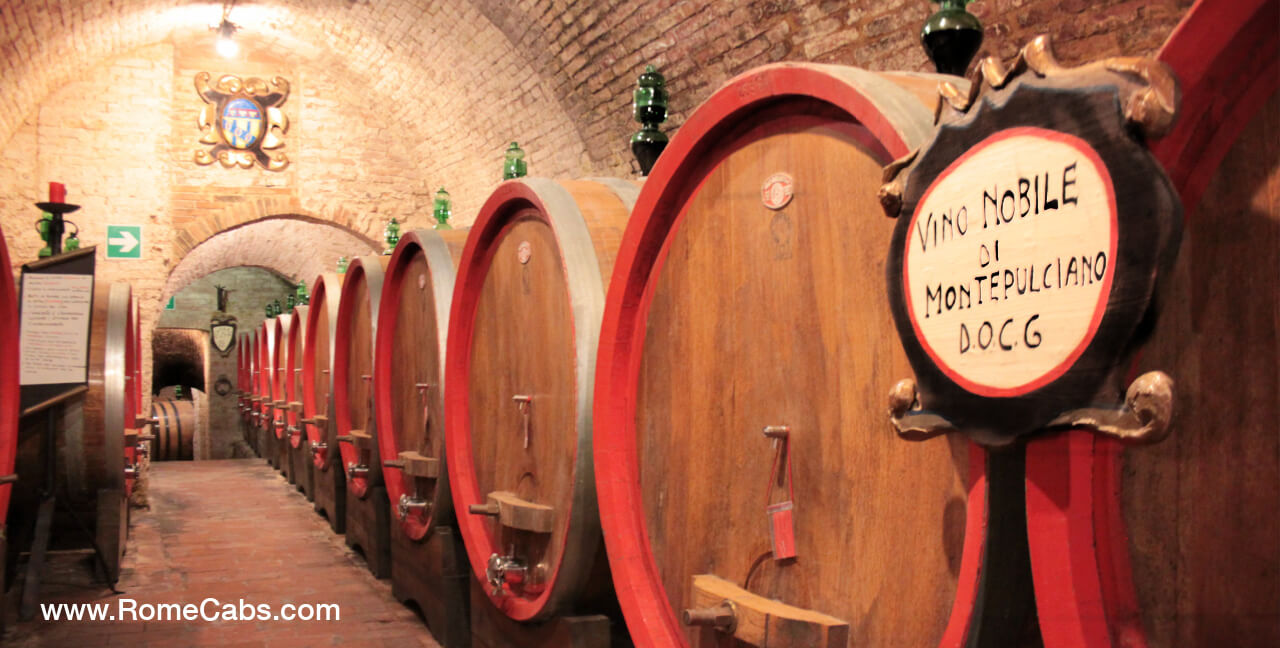 Where is Montepulciano?


Montepulciano is a graceful medieval hilltop town in southern Tuscany about 2 hours from Rome (180 km). Surrounded by the picturesque fertile lands of Val di Chiana and Val d'Orcia, Montepulciano boasts ancient Etruscan roots with vestiges of its Medieval and Renaissance glories still evident in the town's remarkable architecture and grand palazzi.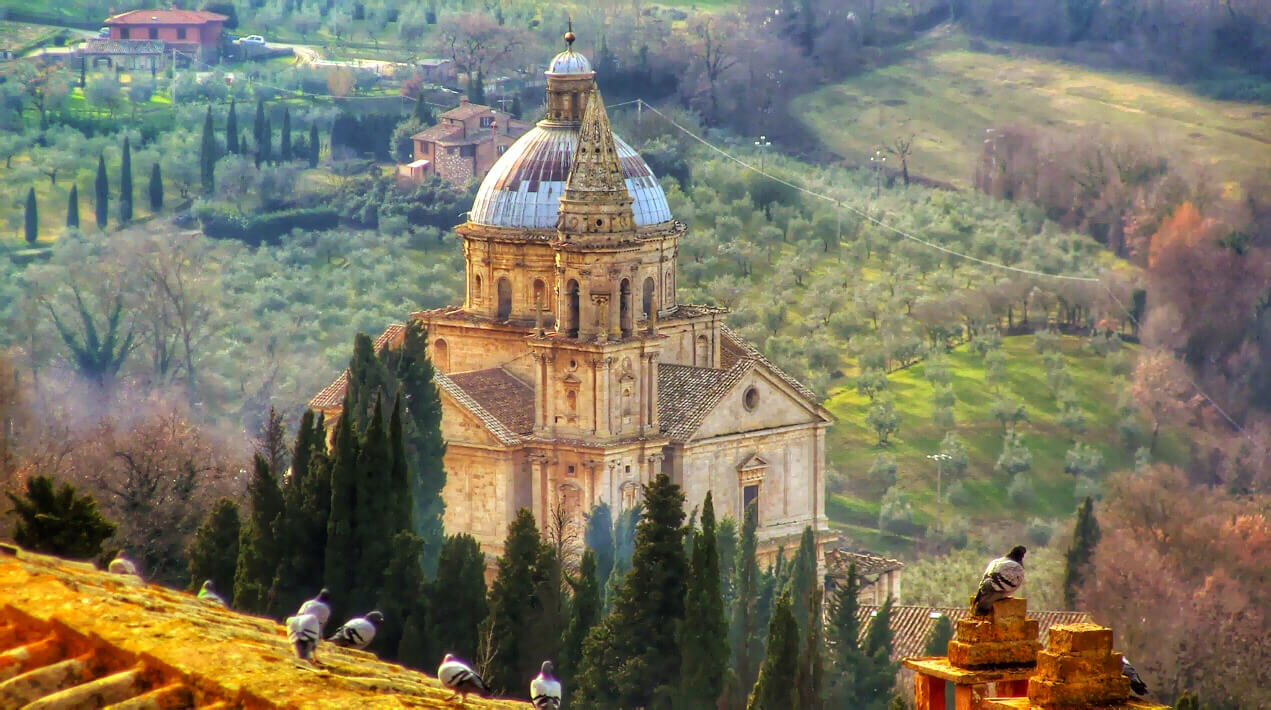 What is Vino Nobile di Montepulciano?

Vino Nobile di Montepulciano is a classic dry red wine made primarily from the local Sangiovese grape known as Prugnulo Gentile, with additional Cannaiolo and other grape varieties cultivated on the sloping hills surrounding Montepulciano which offers ideal growing conditions due to its soil composition (of alluvial origin) and mild Mediterranean climate influenced by lake Trasimeno.
Main types of wines produced in Montepulciano
Rosso di Montepulciano - This is a DOC of red wines and the junior appellation of the Vino Nobile. Based primarily on the Sangiovese grape varietal, Rosso di Montepulciano is an easier-drinking, fruitier, and fresher version of the Nobile. The wine is aged in oak barrels for 1 year, making it ready to drink sooner than Vino Nobile.


Vino Nobile di Montepulciano DOCG is produced as red wine that is aged for 2 years (at least 1 year in oak barrels)


Nobile di Montepulciano Riserva - wines label Riserva must undergo an additional year for a total of 3 years of aging before release.


Vin Santo di Montepulciano - sweet white dessert wine made from a minimum 70% Malvasia Bianca, Trebbiano Toscano, and Grechetto Bianco (locally known as Pulcinculo) grapes.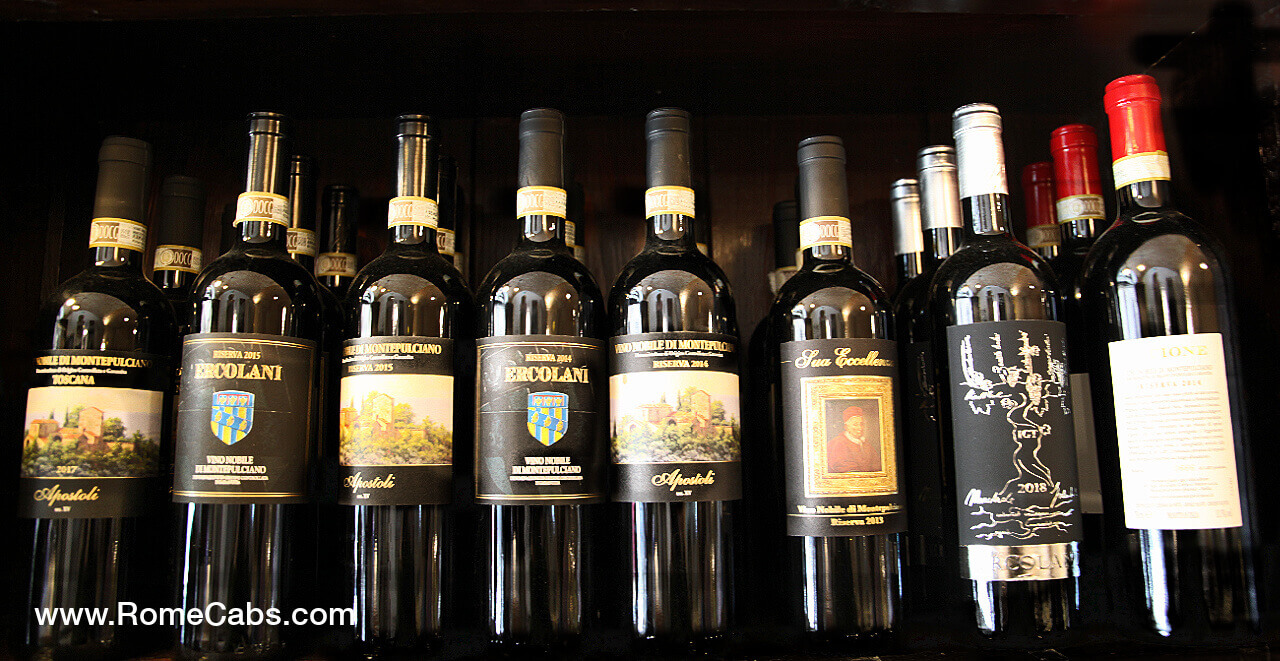 What is DOC and DOCG for Italian wines?

DOC (Denominazione di Origine Controllata) is the main tier of Italian wine classification covering almost all traditional Italian wine styles. It represents the strong link between the wine and its territory of origin where the grapes are cultivated and the wine produced. There are approximately 330 individual DOC titles, each with a set of laws governing its viticultural zone, permitted grape varieties, and wine style. Wines that demonstrate consistently high quality are promoted to DOCG status.

DOCG (Denominazione di Origine Controllata e Garantita) identifies the highest level of protection and classification in of Italian wines. It indicated controlled (controllata) production methods and guaranteed (garantita) wine quality. Wines with the DOCG mark are subjected to stricter production rules and have much more restrictive production regulations than those with the DOC mark. The DOCG denominations are often identified with small territories, such as valleys, hills, and municipalities such as Vino Nobile di Montepulciano DOCG.
Don't confuse Vino Nobile di Montepulciano with Montepulciano d'Abruzzo


Vino Nobile di Montepulciano is frequently confused with Montepulciano d'Abruzzo even though they are two very different wines from two diverse regions of Italy! Nobile is made from Sangiovese grapes cultivated in Montepulciano, while Abruzzo is made from Montepulciano grapes in the region of Abruzzo in central Italy that doesn't even border Tuscany. In other words: the former is named after the medieval Tuscan town, and the latter is named after the grape.
History of Vino Nobile di Montepulciano
The history of Vino Nobile di Montepulciano starts with the primary grape out of which it's made: the Sangiovese, the red varietal indigenous to Italy.
Viticulture in Italy dates back many centuries to the ancient Etruscan civilization, and it is suggested that the Sangiovese grape was first cultivated by the Etruscans who thrived in the Tuscany region known as Etruria. The Sangiovese grape is also traced to ancient Rome where the name Sangiovese is derived from Latin for the "blood of Jove" (the ancient Roman god, Jupiter). DNA profiling reveals that Sangiovese is a descendant of Ciliegiolo and Calabrese Montenuovo.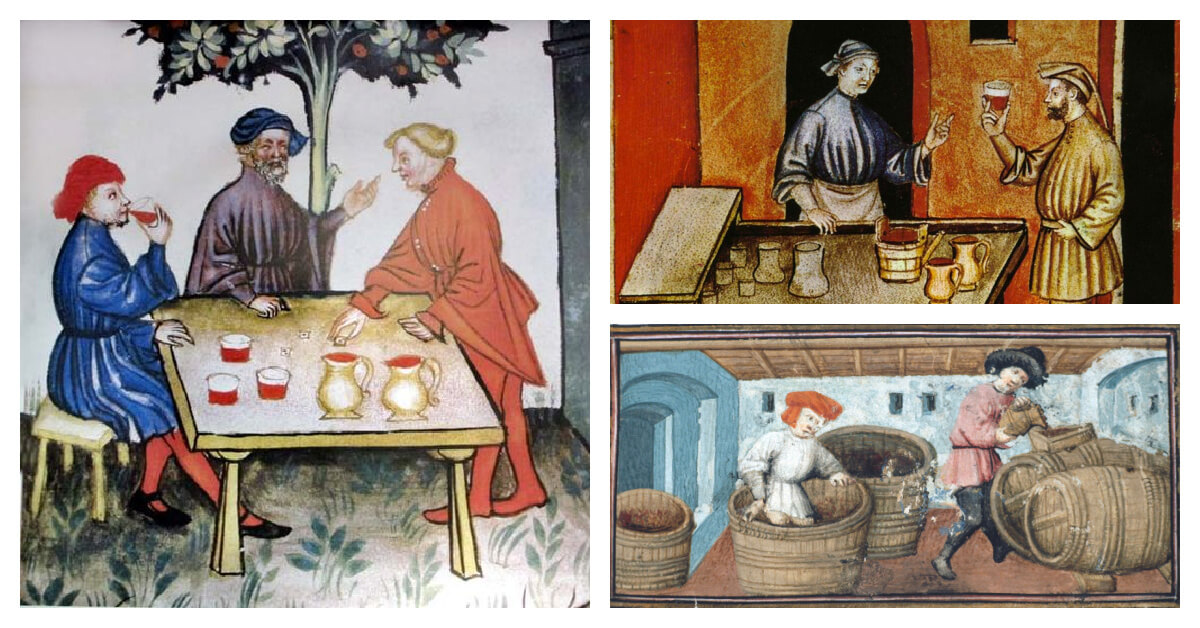 Winemaking has been prevalent in Montepulciano since the 8th century, thus the original blend for Nobile wines contains primarily Sangiovese grapes, with Cannaiolo (and other local varieties) making up the rest. The production of Nobile wines has always been synonymous with excellence and characteristics fit for a noble wine drinker which included nobles, popes, and royalty.
During the early 1500s Pope Paul III Farnese sommelier ("bottigliere") Sante Lancerio praised the quality of the wine as "Perfectissimo" (super perfect) wine for the tables of the Lords. Tradition holds that the wine's historic name is in reference to it being fit for nobility.
By the late 1600s poet, Francesco Redi wrote an ode to Count Federico Veterani exalting the qualities of his win, hailing Montepulciano as "King of All Wines".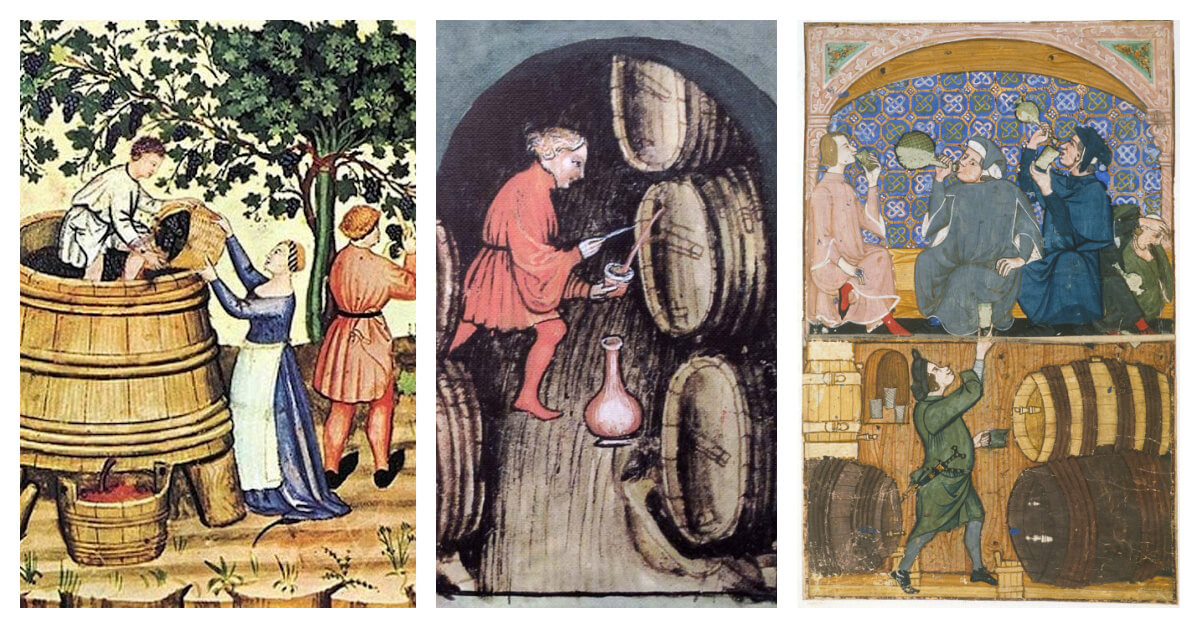 Not only poets celebrated Vino Nobile di Montepulciano, but also influential Italian Kings, Lords, Popes, and even early American presidents such as Thomas Jefferson, a wine expert, who stated: "For the present I confine myself to the physical want of some good Montepulciano…this being a very favorite wine and habit having rendered the light and high flavored wines of a necessary of life with me. It was most superlatively good." If the wine is fit for popes and presidents, it's certainly fit for us!
The adjective nobile (noble) was first noted in an accounting report written by Giovan Filippo Neri, the Governor of "Regio Ritiro di San Girolamo" in 1787 where he described the wine as nobile.
Originally, the vino Nobile was officially called "Vino rosso scelto di Montepulciano" (selected red wine of Montepulciano) until 1930 when winemaker Adamo Fanetti named his wine "Nobile" in order to promote it.



Nobile was an enormous success, especially after its appearance at the first wine trade show in Siena the following year when friend and admirer of Adamo Fantetti, Tancredi Biondi-Santi, prophetically declared: "This wine will have a future. Fanetti must be considered the first producer of Vino Nobile di Montepulciano." Cantine Fanetti has promoted Vino Nobile di Montepulciano internationally following WWI and WWII.
In 1966 Vino Nobile di Montepulciano was granted the DOC status by the Italian government, followed by the even more prestigious DOCG status in 1980. Throughout the centuries, Vino Nobile di Montepulciano has been heralded as a truly "noble" wine and one of Italy's finest.
How is Vino Nobile di Montepulciano made?

Montepulciano's red wines are generally made from a minimum of 70% Sangiovese grape, additional varieties such as up to 20% Canaiolo, and a small amount of other local varieties such as Colorino and Mammolo. Incorporating these added grape varieties renders Montepulciano's reds a little softer when young. Many winemakers also select to make their top Nobile from 100% Sangiovese grape.

Alcohol by volume (ABV) is between 11.5-14%.
For how long does Vino Nobile di Montepulciano age?


First, the Nobile di Montepulciano goes through a fermentation process with maceration of the skins for approximately 10 to 15 days in controlled temperatures.

Then, in accordance with DOCG regulations, Vino Nobile ages for a minimum of 2 years (3 years for riserva) after January 1 following harvest, of which 12 months are in oak barrels. The long aging period gives the wine balance and roundness, and more prestigious wine producers may choose to age the wine for longer.
The shelf life of Vino Nobile is 4-7 years. However, some vintages can benefit from aging even 10 years or more to enhance the wine's fruit flavors and earthy aroma.

What are the characteristics of Vino Nobile di Montepulciano?


While sommeliers can describe Vino Nobile di Montepulciano in many creative ways, however, it can be simply described as a dry, smooth, ruby red wine, that is medium-bodied with tannic textures and balanced with a cleansing of high acidity. There is a notable bouquet of cherry, strawberry, plum, and dark berries, with subtle floral notes of rose and violet and hints of spice, white pepper, vanilla, cinnamon, and earth.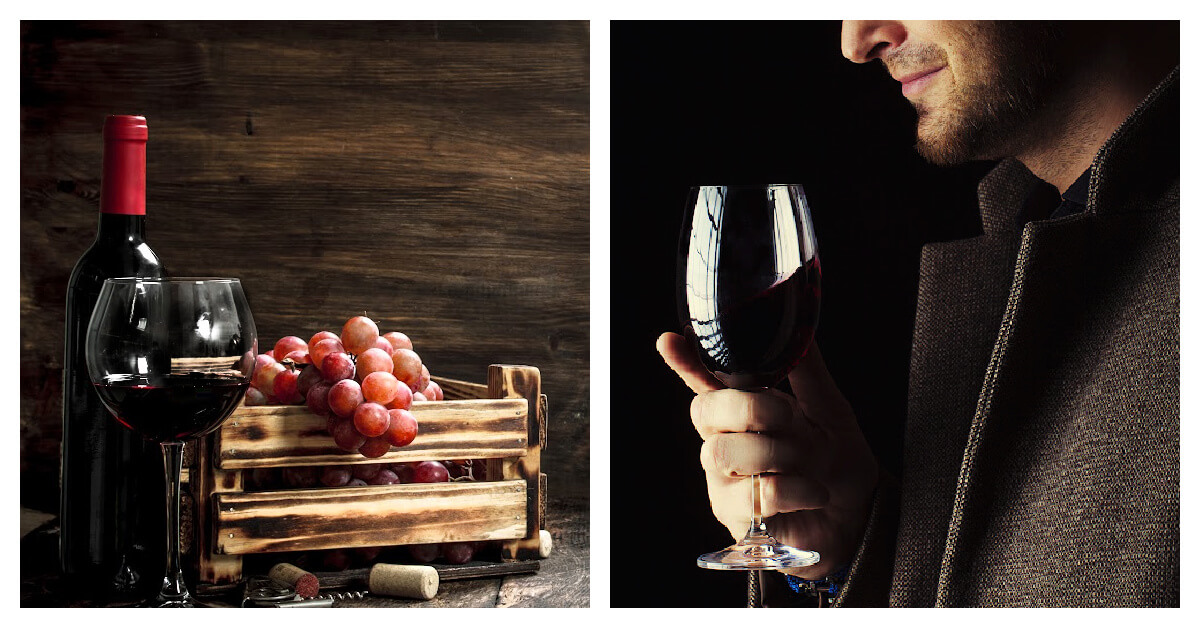 This means that Nobile is easy to drink and easy to pair with a variety of foods. While much Nobile is consumed within a few years of bottling, some of the finest examples can be aged for up to 20 years! Regardless, an oak aging period of one year is required by DOCG regulations for all Vino Nobile di Montepulciano.
What food pairs well with Vino Nobile di Montepulciano?

Due to its high acidity, medium body, and smooth tannins, the easy-drinking Nobile pairs well with various foods including red meats, game, poultry, aged cheeses (such as Parmigiano, asiago, provolone, pecorino), pasta (especially with red sauces and ragu), lasagna, pizza, barbeque dishes, hamburger, and spicy foods.
Vegetables that go well with Nobile wines include but are not limited to potatoes, rice (risotto), eggplant, beans, mushrooms, and grilled vegetables.
Herbs and Spices that complement Nobile wines include oregano, rosemary, sage, pepper, thyme, coriander, and balsamic.
Vino Nobile does not pair well with light dishes such as fish and various seafood.
Tuscany Wine Tours from Rome to Montepulciano
Because of Montepulciano's proximity to Rome, you may enjoy visiting Montepulciano, as well as sampling the local Nobile on our Montepulciano and Pienza Tuscany Tour from Rome, Nectar of the Gods Tuscany Wine Tour from Rome, and on our Wine Tasting Tour from Rome to Umbria and Tuscany.