Buon giorno and welcome to Stefano's RomeCabs, Rome's premier company for private Day Tours by Car and Transfers.
Did you ever have the urge to peek through a key hole?
Well, this would be the perfect opportunity to indulge, especially with a good camera handy because you don't want to miss what's behind THIS secret door!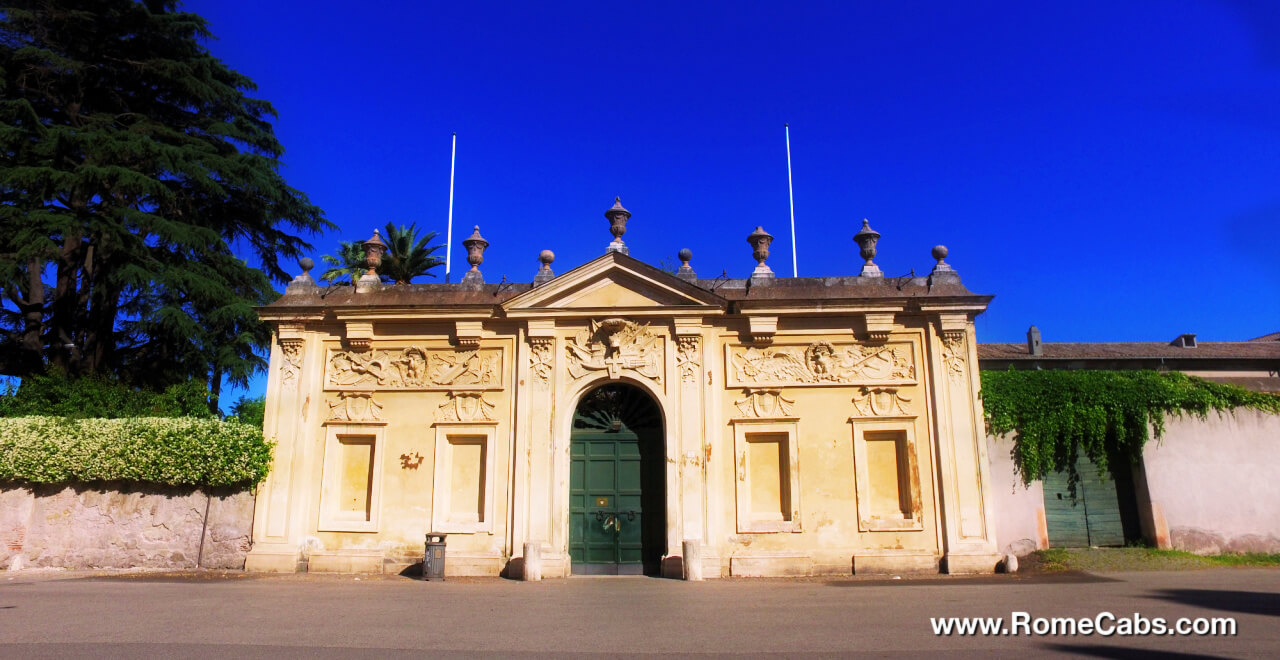 On the gorgeous Aventine Hill in Rome is the small and charming Piazza of the Knights of Malta (Piazza dei Cavalieri di Malta) designed in 1765 by the famous Italian architect Giovanni Battista Piranesi.
A tall ornate wall that looks like the facade of a building has a wooden door that blocks the entrance to the garden of the well protected Priory of the Knights of Malta.
The Key Hole on this precise door reveals an enchanting vision of the misty dome of St Peter's Basilica, stunningly framed by the manicured trees inside the garden just beyond the door.
Here is something incredible to ponder as you peek though the key hole: you are looking through three countries:
You are standing on the independent territory of the Sovereign Order of the Knights of Malta, gazing across Rome (Italy), and looking at St Peter's Dome which is inside Vatican City (another small country within a country). Where else can you do that?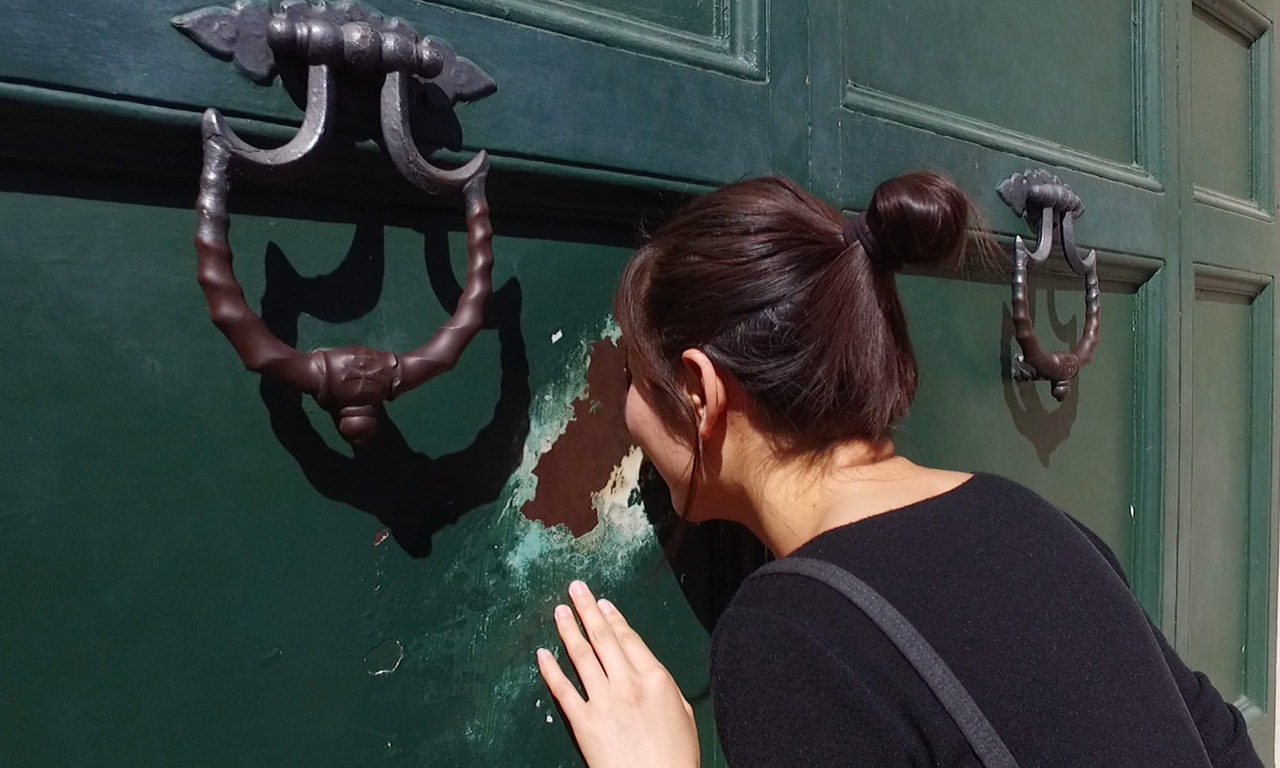 Travel Tip: Be sure to bring a camera and take photos of St Peter's Dome through the key hole.

Tour Tip: If you reserved a Rome in A Day Tour or Shore Excursion with RomeCabs or Stefano Rome Tours, you may combine a visit to Aventine Hill which in addition to the Key Hole that includes the famous Orange Garden (Giardino degli Aranci) and the fragrant and colorful Rose Garden in May.
Currently Aventine Hill and the Orange Garden are included in our Rome in 2 Days Tour.
You may also upgrade your Fiumicino Transfer to Rome into a VIP Transfer and Rome Tour and request to stop at the Key Hole on Aventine Hill. It's a delightful way to experience Rome on your arrival, and reaching Aventine Hill by car is much easier than on foot or public transportation.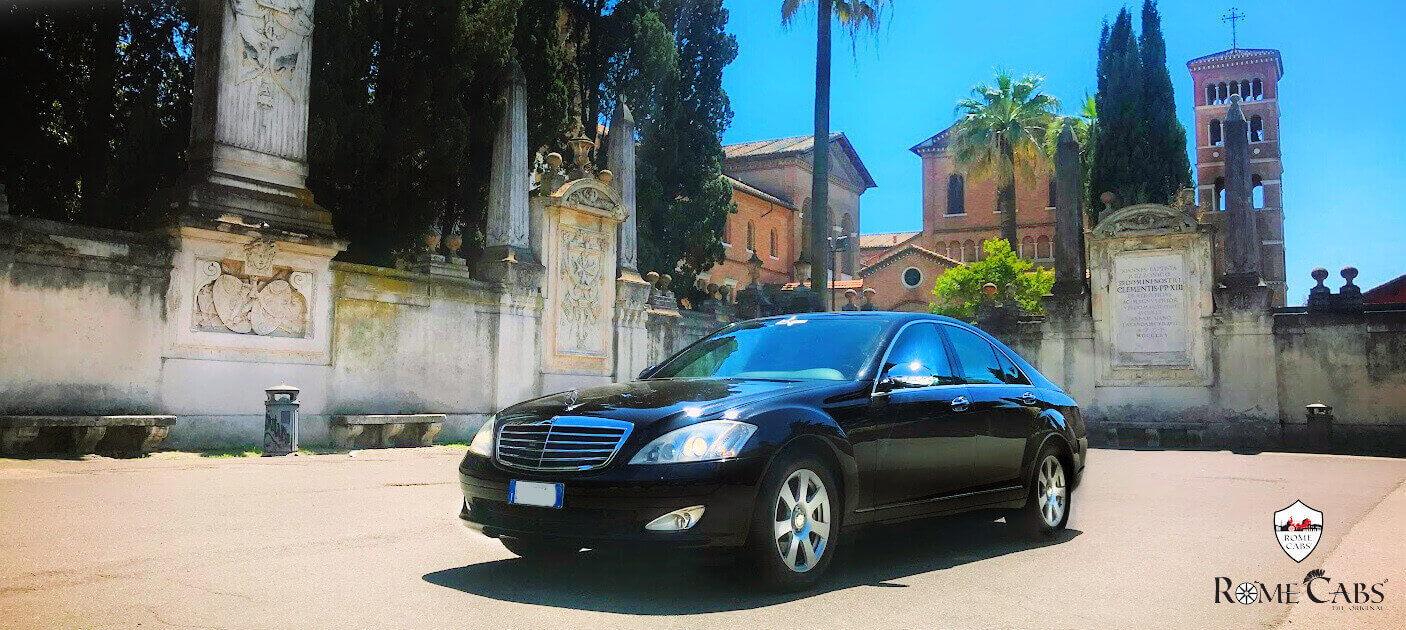 For more information on transfers, tours and shore excursions in Rome and beyond, please visit our website and browse through our many tours and transfer services.


Thank you for stopping by and reading our blog. We look forward to seeing you soon in Italy!

~The Rome Cabs Team


* Find us online also on: