Buon giorno and welcome to Stefano's RomeCabs, a premier tour company for Italy private shore excursions.
"What to do when you arrive with the cruise ship in Naples" is a common question cruisers ask when they book a Mediterranean cruise to Italy, with shore excursions from Naples port.
While Naples is one of the most famous cities in Italy, most cruisers head to its more famous and glamorous neighbors such as the fabulous ancient ruins of Pompeii and the glorious Amalfi Coast. And for good reasons (which you will see below).
We narrowed down the top 5 most popular places to visit from your cruise ship in Naples.

POSITANO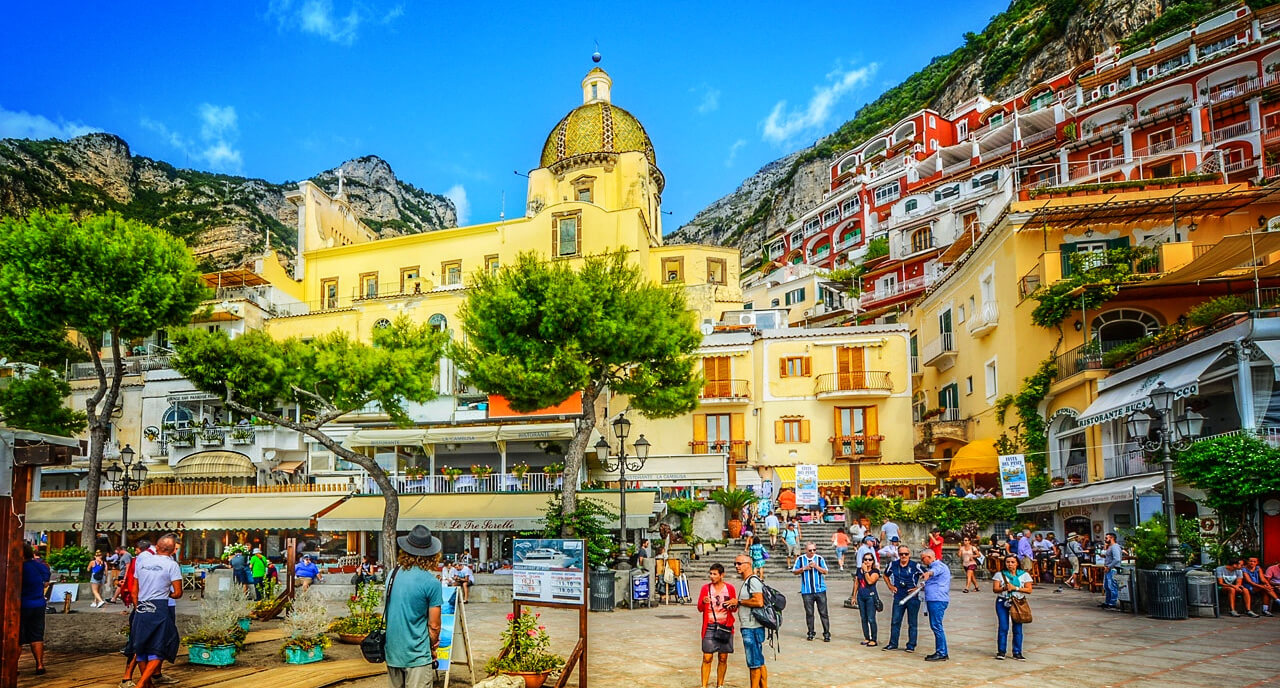 Resting on the slopes of steep cliffs that make up the unique coast of Amalfi, the seaside town of Positano is indeed the jewel of the Amalfi Coast. One of the most elegant seaside resort towns along the Amalfi Coast, Positano is a much sought-after destination for jet setters, cruisers, and travelers wishing to experience this iconic village. It's no wonder why Amalfi Coast Shore Excursions from Naples are the most popular cruise tours in the region.


SORRENTO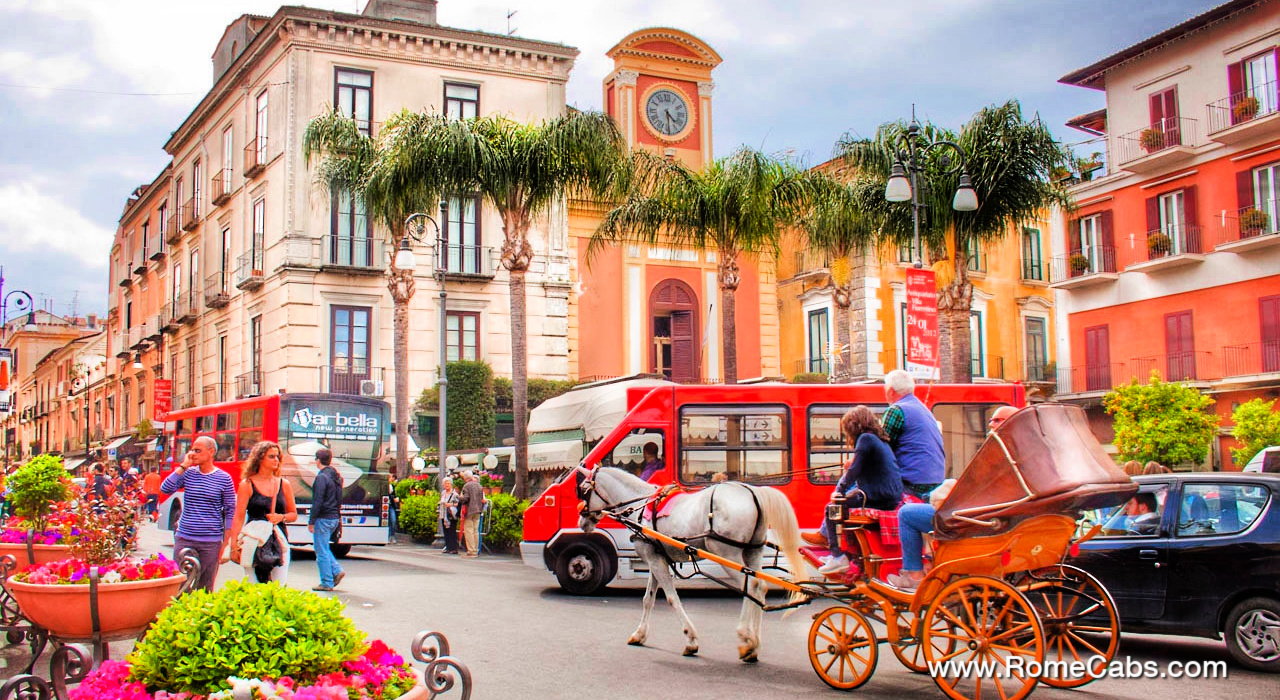 Overlooking the Bay of Naples while on the Sorrentine Peninsula, Sorrento boasts sweeping water views, a vibrant historic center with lovely squares and narrow alleys lined with historic buildings. Wander through the city and browse the unique marquetry shops, sample the local limoncello (the famous Sorrentine lemon liquor), and savor the local flavors at traditional restaurants.
POMPEII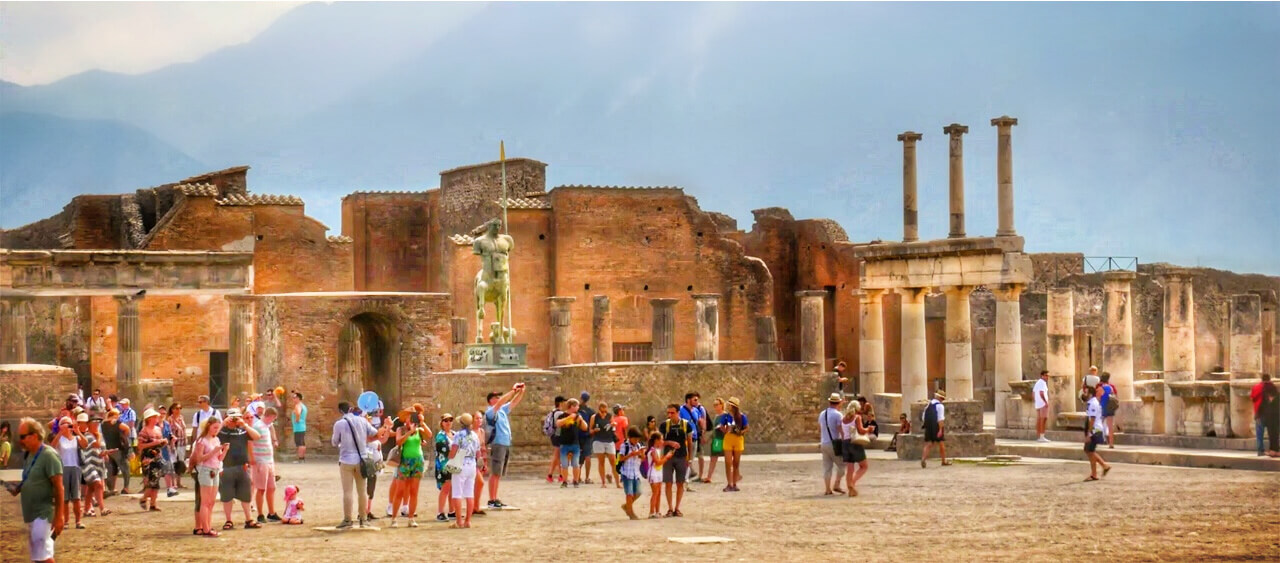 Explore the ruins of the ancient bustling city of Pompeii that was tragically destroyed by Mount Vesuvius' violent eruption in 79 AD. Stroll along the storied streets, wander through well-preserved buildings that were buried under Mount Vesuvius' volcanic ash for centuries, and admire ancient frescoes, mosaics, and architectural elements of everyday life in this ancient city.
HERCULANEUM



Herculaneum is another smaller ancient Roman-era city that suffered the same destructive fate as Pompeii. Rich in archaeological discoveries, intact buildings, marble floors, mosaics, and statues makes this UNESCO World Heritage site a remarkable site to visit.
MOUNT VESUVIUS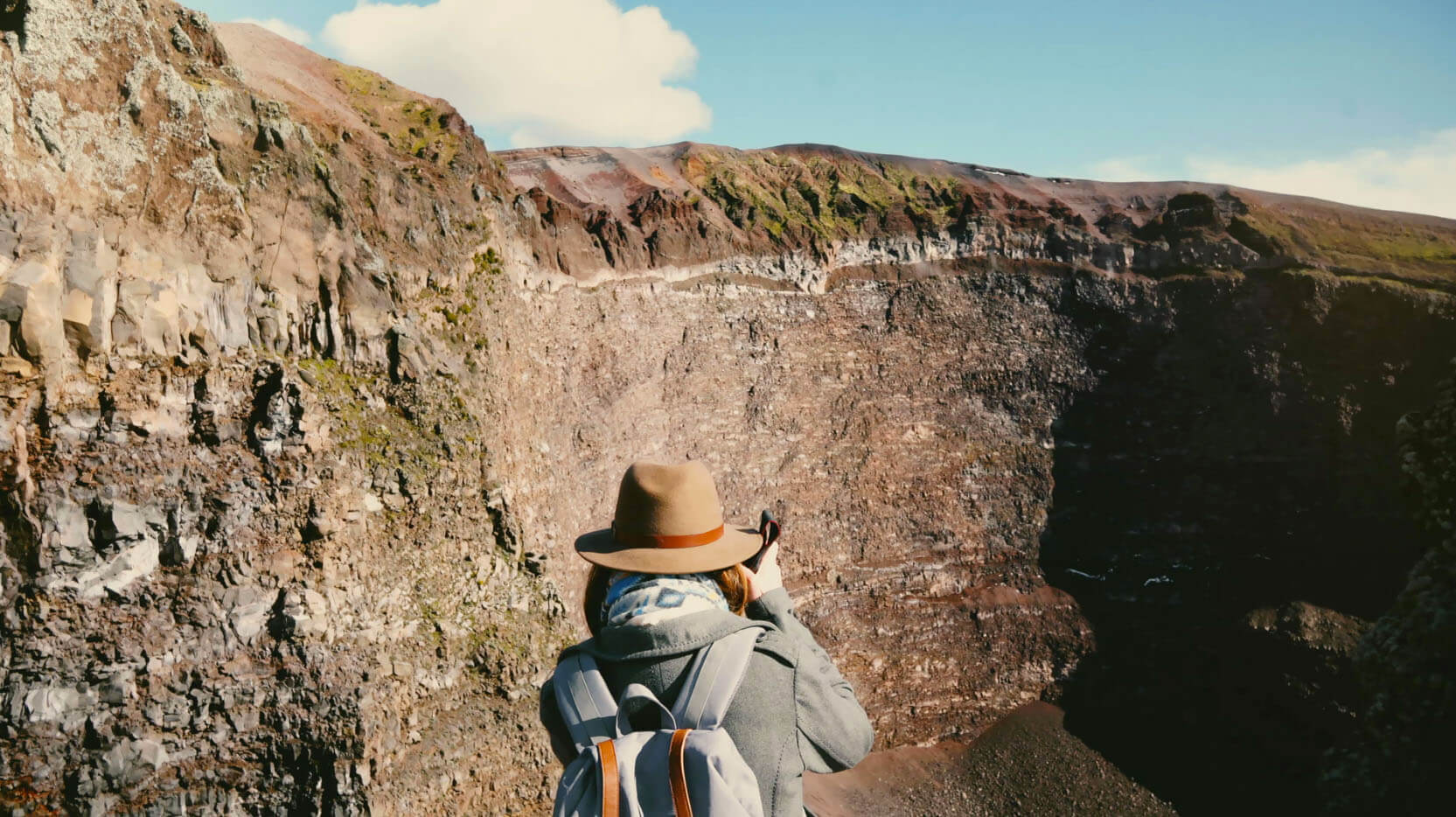 Mount Vesuvius is one of the most famous volcanoes in the world and one of the two active volcanoes in Continental Europe. Mount Vesuvius National Park is dotted with wineries and farms, but visiting the crater is what this mountain exciting. From the crater's rim, visitors are rewarded with an extraordinary view of Naples, Pompeii, and the shimmery bay on the horizon.
Plan your Naples Shore Excursion in advance
It is recommended to plan in advance what to do when you arrive with the cruise ship in Naples for an enjoyable shore excursion from the port. This is not the kind of port of call excursion that you "wing it" or book last minute.
Consider your Naples Shore Excursions options


Ship Sponsored Bus Tours or Private Options


You have the option to choose ship-sponsored bus tours (or cruise ship private options) or explore independent tour options for more freedom of choice, flexibility, and more favorable rates.
Cruise Ship Bus Tours are usually conducted in large coach buses that can accommodate groups of up to approximately 40 passengers, and usually follow a limited tour itinerary due to the slower process associated with bus tour groups.
In Italy, buses are restricted from accessing most city centers. Buses frequently have to stop around the perimeters requiring extensive walking distances for the passengers to reach their attractions (hence, also contributing to the limited itinerary and time-consuming process of group bus tours.
Private tour options offered by cruise lines tend to be, on average, twice as expensive as independent tours with private tour companies due to the upcharge by the cruise lines. Service is not generally better, only pricier. In addition, cruisers also do not have the opportunity to research the reputation and competence of the private tour providers contracted by the cruise ship.



Independent Tours provided by private tour companies

Another great option for most independent-minded cruisers who prefer private tours but do not wish to overpay for cruise ship-sponsored alternatives is booking with a private tour company that specializes in shore excursions in Italy.
Finding the best private tours from Naples port requires some research. However, you will have peace of mind knowing you will be well taken care of by reputable car service in Italy for maximum enjoyment of your Italy shore excursions.
Benefits of shore excursions with a Private Tour Company in Italy are many:

You have the opportunity to personally evaluate the company's reputation
Get to know your tour provider in advance
Appreciate a wider variety of tour itineraries with options to customize your shore excursions
Enjoy lower prices than the cruise ship alternatives (with Multiple Tour Discounts when you book multiple cruise port tours in Italy)
SAVE even more with Privately Shared Shore Excursions from Naples where you are in control of your reservation and choose who joins your private tour. Learn more about our TOUR SHARING INFORMATION on our website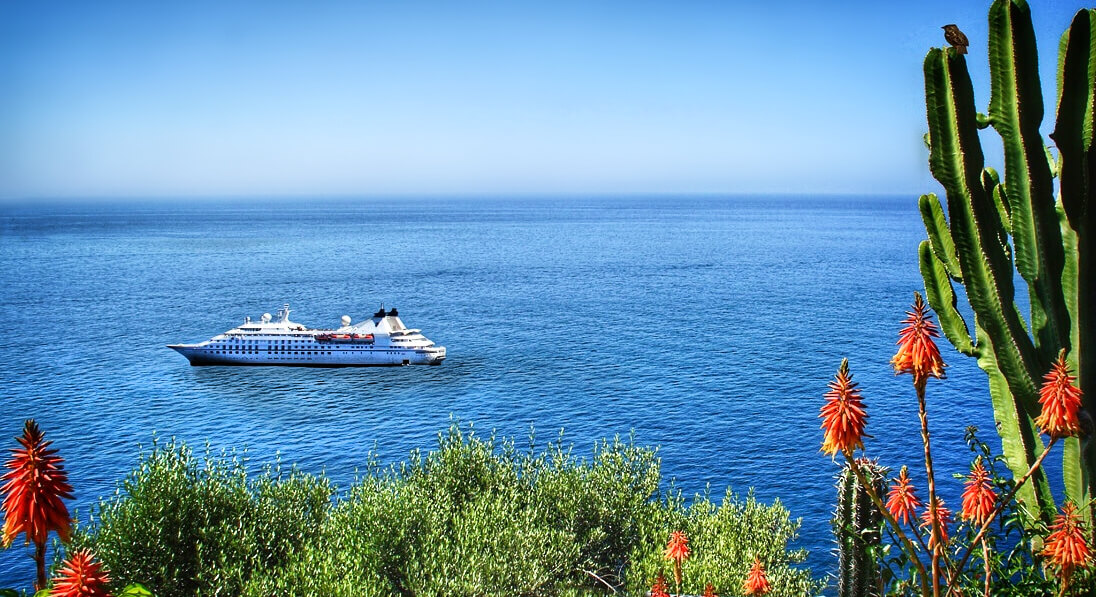 Most popular shore excursions from cruise ship in Naples


Pompeii and Amalfi Coast shore excursions from Naples normally combine Positano, Sorrento, and Pompeii into an unforgettable cruise tour experience.
For travelers who have already visited Pompeii in the past, or if they wish to explore a smaller archaeological park, we also offer Herculaneum, Sorrento and Positano Shore Excursions from Naples.
The more adventurous cruisers can also enjoy exploring the ruins of Herculaneum and hiking the crater of Mount Vesuvius. Our sister company Stefano Rome Tours offers an exciting Herculaneum and Mount Vesuvius shore excursion from Naples.

Thank you for choosing Stefano's RomeCabs for your Italy private excursions from Naples, Civitavecchia, Livorno, or La Spezia. We look forward to showing you beautiful places in Italy on our private limo tours of Italy.
* Find us online also on: