Buongiorno and thank you very much for visiting Stefano's RomeCabs, Rome's premier company for limo tours in Rome and Shore Excursions from Civitavecchia, La Spezia, and Livorno Shore Excursions to Tuscany, and shore excursions from Naples Cruise Ports.
Many cruisers explore options of Tour Sharing but don't want to be stuck with strangers in cookie-cut tours that lack the personalized attention and flexibility of private tours.
The great news is that tens of thousands of cruisers have successfully created their own private shared tours with fellow cruisers to benefit from the savings without sacrificing the quality of service and flexibility.
SHARE A SHORE EXCURSION IN ROME FROM CIVITAVECCHIA
Fortunately, Shore Excursions are the easiest tours to share as you are always guaranteed a few thousand fellow cruisers being in the same place at the same time as you.
In this travel blog, we included the top 10 tips on tour sharing your best Italy shore Excursions from Civitavecchia, Livorno, La Spezia, or Naples Cruise ports.

Creating your own private tour-sharing group is by far the best tour-sharing option as you are in control of:


* Which Tour do you want to book and share
* WHO to share your tour with (ideally other like-minded cruisers who share your interests)
* The Number of Persons in your group for more comfort inside the vehicle and savings.


By knowing your tour mates in advance you will, in essence, be touring with "friends", not complete strangers you've never met before.
You will find detailed information on our website link below on how to create your own Privately Shared Group Tour with fellow cruisers for your best shore excursions in Italy!

10 TIPS on Tour Sharing – your best Italy Shore Excursions!
1. Agree on the tour itinerary in advance


Sharing a tour is not just about sharing costs, but sharing interests. Touring with like-minded tour mates makes for a far more enjoyable touring experience.
By everyone agreeing in advance on the tour itinerary (usually suggested by the tour company when booking the tour of your choice), the tour goes smoothly, on schedule, and everyone sees what they've agreed upon in advance without compromises that would leave you less than satisfied with your visit.
(WATCH "Rome in A Day" : popular Civitavecchia Shore Excursion for TOUR SHARING)


If a Licensed Tour Guide is booked, it should be for everyone in the group participating together.
Splitting up between Guided Tour and Self Touring makes it easy to get lost in places such as the Vatican and risk arriving too late to the ship. If a tour guide is booked for any specific sites, all participants should agree to partake as it would save costs and ensure everyone will complete the walking tour on time and proceed forward as a group without unnecessary delays.
2. Provide the Tour Company with your group members' contact information


Depending on the tour you book, it may require you to book tickets online in advance (such as Colosseum and Vatican Museums Tickets), price and information on additional Admission Tickets and/or tour guides, and other tour and service details that is imperative for all tour members to obtain prior to the tour date to be well informed in advance.
By providing the tour operator with the Lead Name and Email Address of all other parties joining your tour, the tour provider will have the opportunity to contact everyone with important tour information.
This is also recommended in case the Tour Leader (the person who organized and booked the tour), may not be immediately reachable via email or phone, other members who can be quickly reached can relay important tour information to the other tour members.

("Countryside Splendor": popular Countryside Shore Excursion from Civitavecchia for TOUR SHARING)

3. Tour members must agree on the Cancellation Policy of the Tour


Different companies have different policies regarding tour cancellations. It's important, that as a group, you agree on what the group will do in case some group members need to cancel last minute or are a No Show on the tour date.
When the number of persons in the group change so does the price of the tour, and ultimately so does the share of each participating tour member.
It's important for any parties who cannot participate in the tour to inform the Tour Leader and the Tour Company in advance so the cost of the tour will be adjusted to reflect the new number of participants – and the new "per person" shared cost.
If some tour members fail to show up on the tour date, the tour fee may not be reduced if a specific vehicle (such as an 8-passenger vehicle) has been committed for your group.
The participating tour members would have to agree in advance on sharing in the new costs in case some group members are a No Show or agree that the No Show party compensate those who did participate in the tour. This is entirely up to the group to decide in advance when committing to sharing a tour and its expenses together.
As a group, it's recommended to reconfirm with each other a week prior to the tour date to ensure everyone will be participating in the tour as planned.
("Along Empire's Roads Tour": popular Rome Shore Excursion from Civitavecchia for TOUR SHARING)
4. Pay in Euros on the date of tour.

By prepaying individually in advance for your share of the tour fee, you can complicate yourselves if other tour mates cancel their trip or tour, or other new friends wish to join your tour because the Per Person Price will change.
When the number of participants changes, so does the price of the tour.
If you've prepaid, you'd be faced with time-consuming financial headaches if you have to either pay more in balance or get a partial refund if your shared tour fee changes.
("Rome Town & Country Tour": popular Rome Shore Excursion from Civitavecchia for TOUR SHARING)
5. For optimal comfort inside the vehicle choose a comfortable group size


While you save the most when booking for 8 (as maximum passenger capacity for vehicles to be able to access the Port and Rome city center), you'd be sacrificing personal space and comfort as 8-passenger vehicles tend to be more crowded and offer less space to accommodate additional seats.
A more comfortable number of passengers per vehicle is 6.
("Panoramic Rome for Cruisers": popular Rome Shore Excursion from Civitavecchia for TOUR SHARING)
6. Stay together during your tour


While guests in a group are sightseeing on foot away from the parked vehicle (and the driver), it is highly recommended for everyone in the group to stay together in order to prevent group members from straying too far from the group and getting lost.
Huge crowds and similarly looking streets and alleys can make it easy to get lost if separated from the group. The same applies when visiting the Vatican - the Vatican is a very large and confusing place making it easy to get lost.
Getting lost from the group creates unnecessary delays that can cause the entire group to miss important sites on the tour, or arrive too late to your ship.
(WATCH "Siena and San Gimignano Tour" : popular Shore Excursion from Livorno for TOUR SHARING)

7. Stay connected with your tour mates

Another great reason to create your own group in advance is exchanging phone numbers to stay connected regarding shared tour matters.
With international phone and data plans so easy and less expensive these days, it's wise to have a working phone during your travels. You can reach members in your group who may be late disembarking for the tour pick-up to ensure they don't miss their tour, and if separated from the group you can call your other group members or your driver for assistance.
(WATCH "Pisa and Florence" : popular Shore Excursion from Livorno for TOUR SHARING)
8. Book a private Tour Guide wherever recommended

While for most of the tours an English-speaking Driver offering general information is sufficient, there are some locations where a private Tour Guide is HIGHLY RECOMMENDED: The Vatican and Pompeii.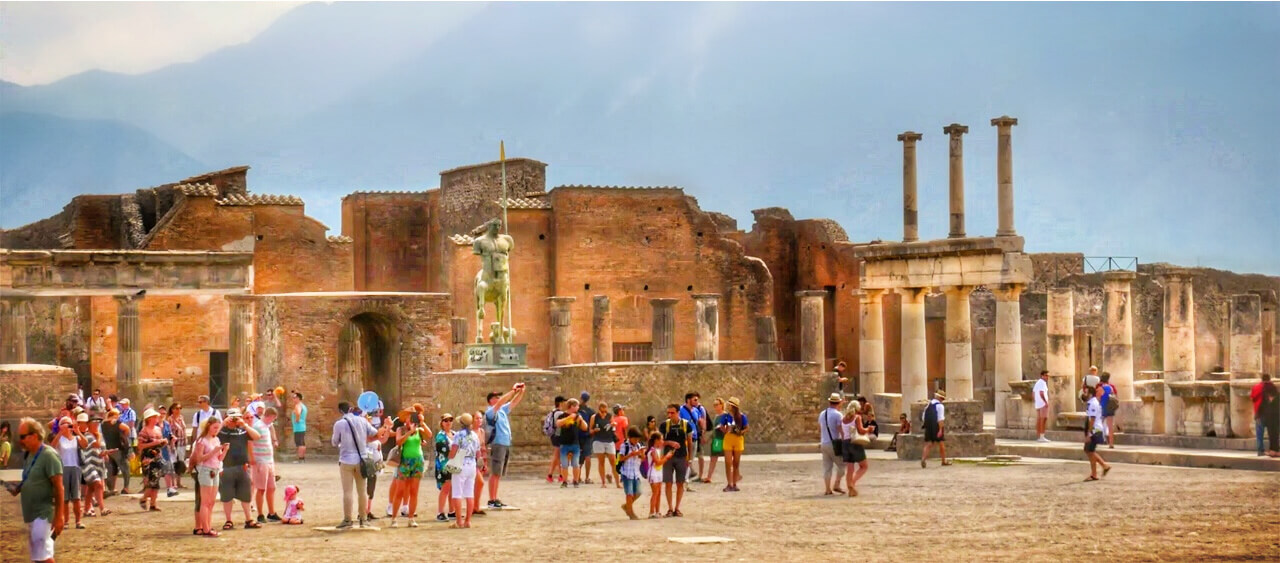 Pompeii is a huge archaeological site that can take days to properly visit all of it…. on a tour you only have 2 hours, making it very easy to miss the must-see ruins, get lost, and not understand what you are looking at. A tour guide will guide you to see some of the most significant ancient architecture and bring the ancient Roman city to life with information about its history, culture, and city life.
The Vatican Museums is comprised of multiple museums that feature specific collections. It's a vast labyrinth of halls and galleries over multiple levels. It's extremely crowded during the peak travel season. It's very easy to get lost and miss the most important works of art.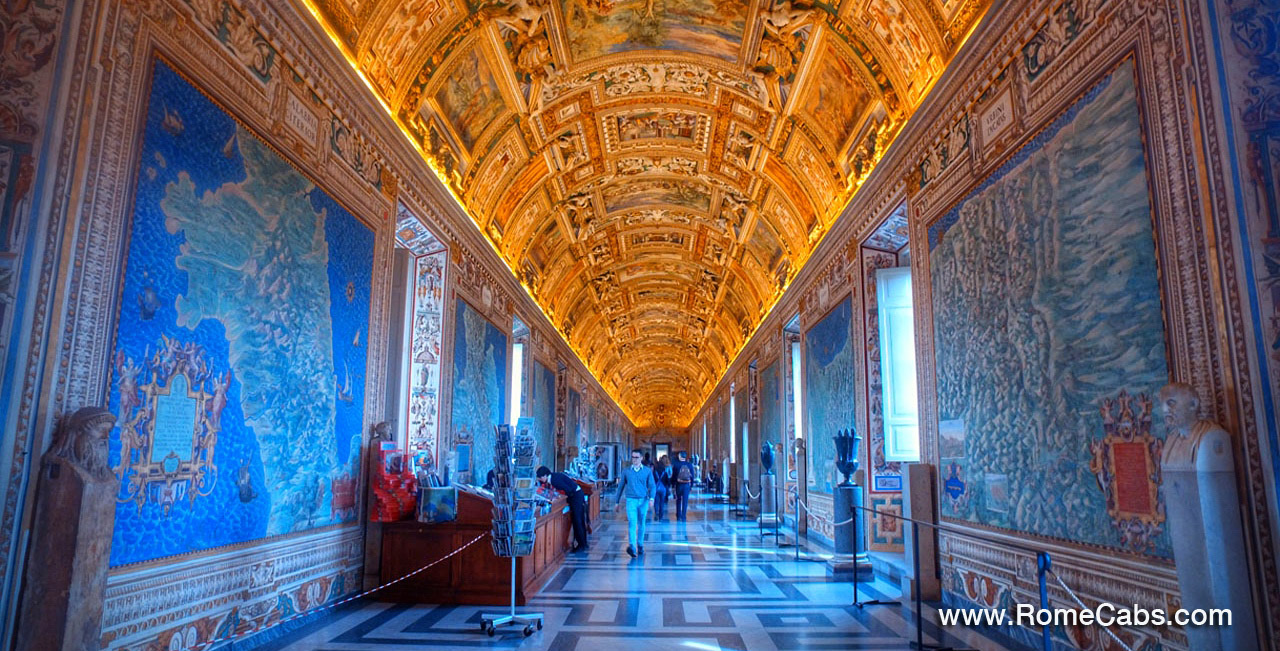 For the Vatican visit it is highly recommended to book a private licensed tour guide that includes the Vatican Museums, Sistine Chapel, and St Peter's Basilica.
A licensed tour guide can also guarantee you quick backway access into the Basilica through a backway entrance designated for guided visitors only.
Without a tour guide, you may not be granted access through this entrance by the Security Guards. If your group splits up while self-touring, this is the worst way to get separated and lost from each other – and miss the opportunity to visit St Peter's Basilica as it would require waiting in potentially long security lines that form in the square.
While with a guide, it's imperative that the group sticks together and not get separated at the high risk of getting lost. This will create delays, and missed opportunities for the entire group to enjoy priceless works of art.


(WATCH " Pompeii, Sorrento Amalfi Coast from Naples" : popular Shore Excursion for TOUR SHARING)

9. Avoid Last Minute additions

To prevent disappointments on your tour, avoid adding new tour mates last minute (or on the same tour date).
By increasing your group size, you may also need to increase the size of your vehicle.
Not all vehicles are 8-passenger vehicles… many vans have 6 or 7-passenger seats.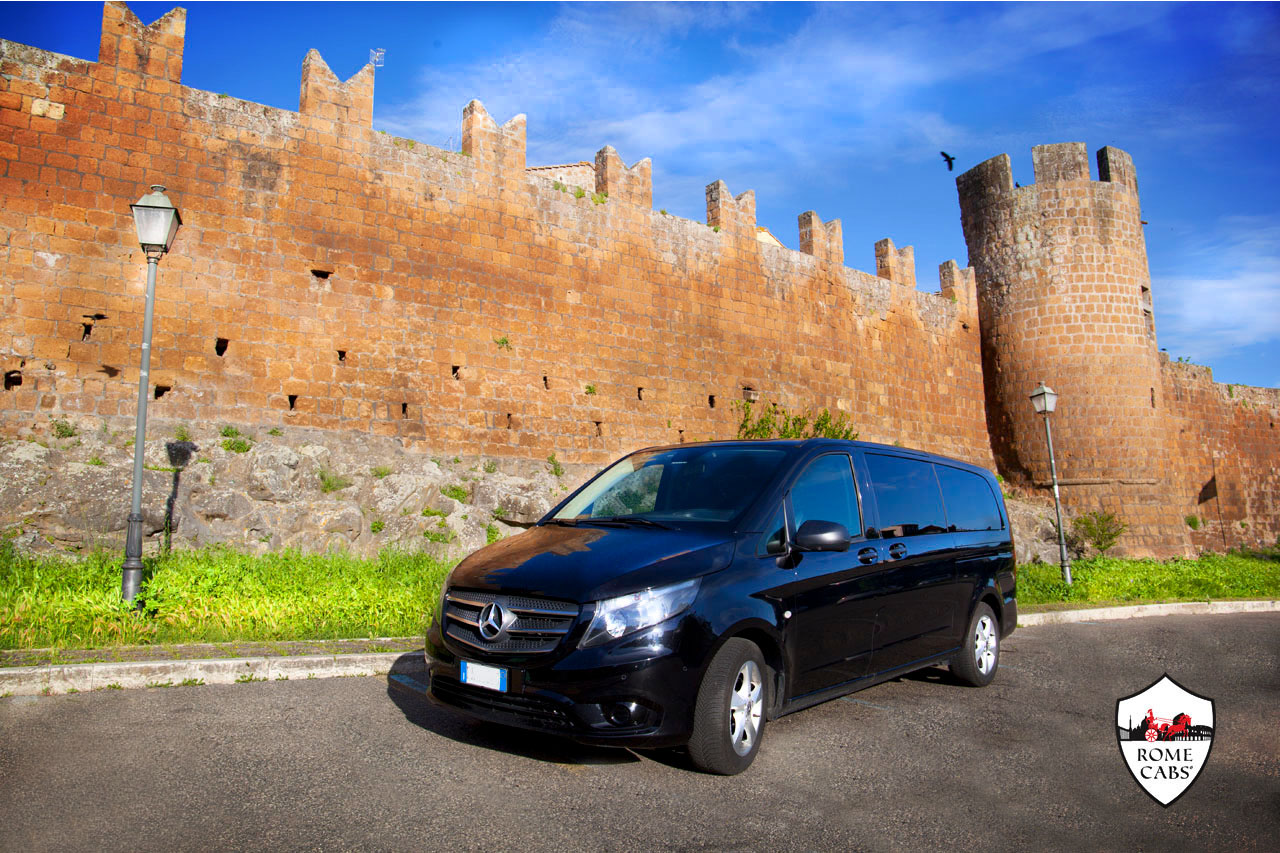 Vehicles are assigned based on the number in your group. If you booked a tour for a group of 6, and a 6-passenger vehicle is provided on your tour date, it would not be possible to accommodate 8 persons should 2 more join you without advance notice to the company.
Availability for different size vehicles may not be guaranteed last minute on busy port days, therefore it's important to inform the company as far in advance as possible of additions to your group to ensure a proper size vehicle is available.
Also important to prevent disappointments during the tour when new persons join your tour last minute is to provide the new tour participants with ALL the tour and service details so they are also well informed in advance and fully understand what type of tour they have joined. If new members join your tour without understanding what type of tour and expenses they committed to can lead to unpleasant experiences for the entire group.
Tickets that have to be booked in advance such as the Colosseum and Vatican Museums may not be available last minute as the no-line tickets are subject to availability and they can (and often do) sell out on busy days. If new group members join too last minute and don't have their tickets booked in advance, they may miss out on sites enjoyed by everyone else and this may lead to their disappointment in the tour.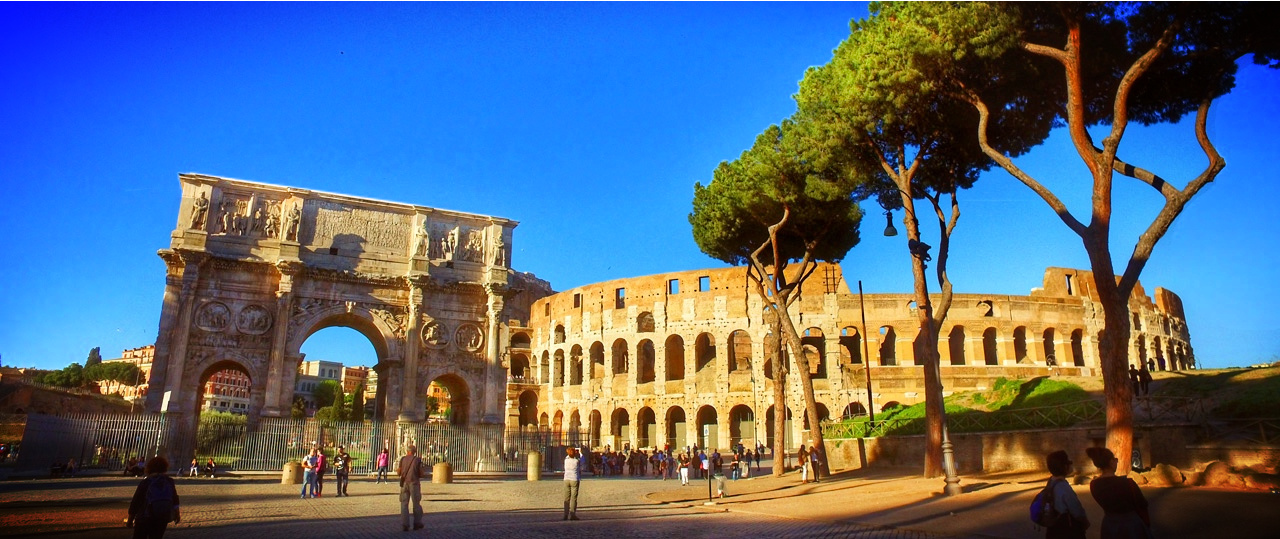 If you wish to ADD other cruise mates to your tour group last minute, remember these few guidelines:


Contact the Tour Company first to confirm availability for new group addition, new tour price, and any other information pertaining to larger group size

If confirmed, provide the company with the Lead Name and Email Address of the new tour members.

Provide new group members with detailed information about the tour itinerary, the type of tour service, and prices of all that is involved (admission tickets, tour guide, etc…).

Remind your tour mates to book their tickets in advance and provide them with the links to book online as quickly as possible. The cruise ship concierge can also assist with booking tickets online and printing copies of vouchers.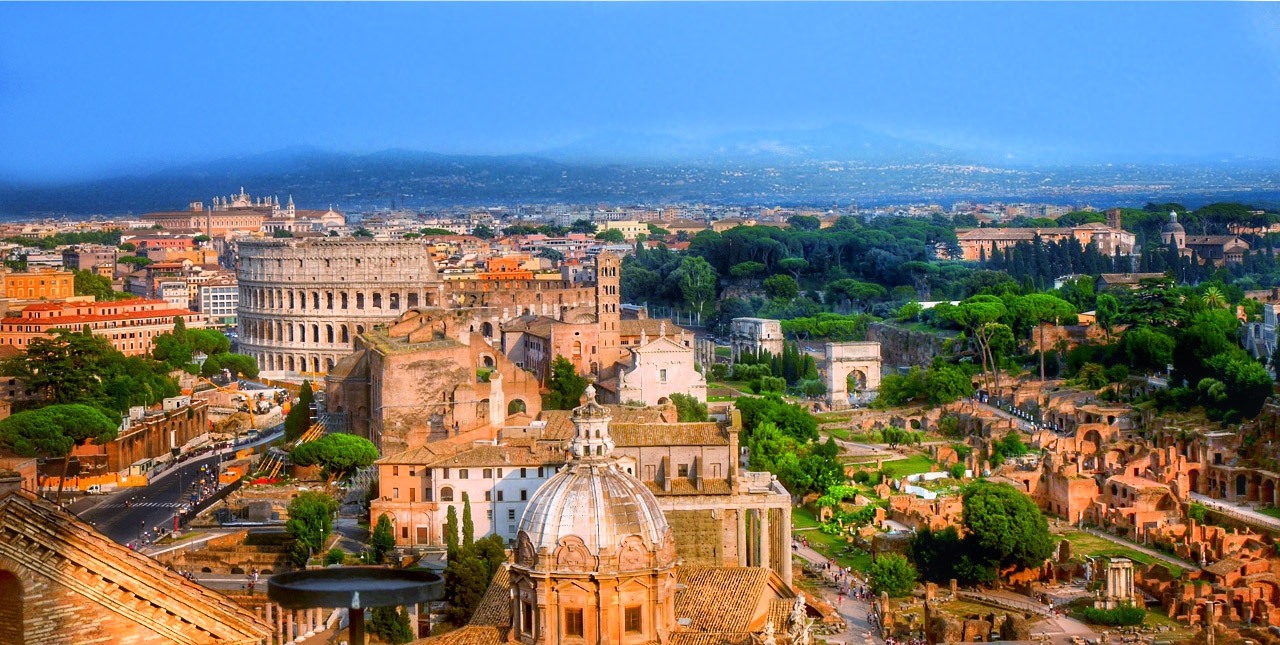 10. Have fun with new friends / tour mates!
The last of our 10 tips on tour sharing your best Italy shore excursions just to have FUN!
Sharing your day with fellow cruisers should not be just about saving money, but having fun with newly made friends.
That's why creating your own private tour group is far superior to joining existing shared tours: You are in control of every aspect of your tour and you make new friends in advance who share your interests.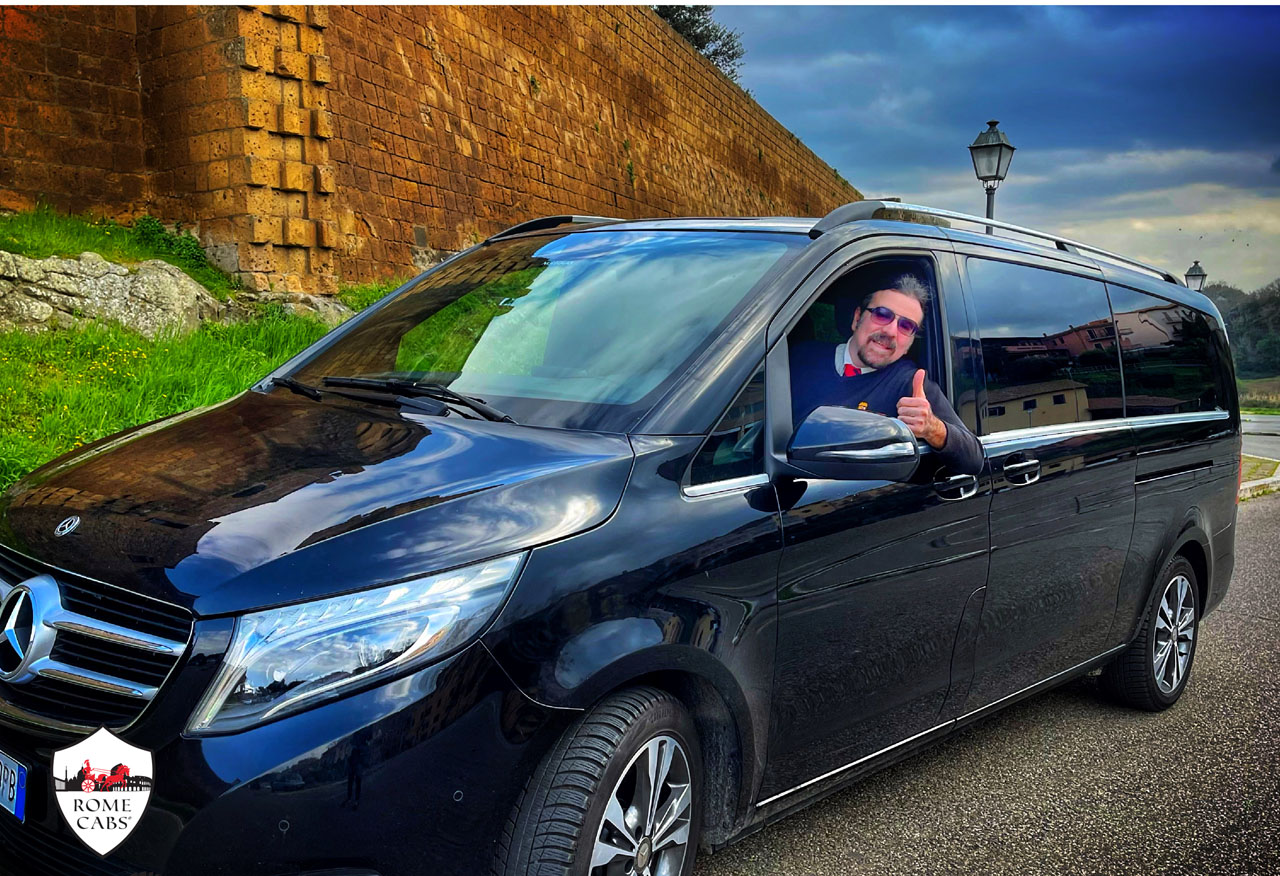 Visit our website for a wide variety of popular Shore Excursions from Italy's main cruise ports.
Please also visit our sister company Stefano Rome Tours for an even wider variety of exciting shore excursions you can choose from.
Other helpful travel articles to enhance your trip to Rome:

Thank you very much for reading our 10 TIPS on Tour Sharing for our best Italy Shore Excursions! We look forward to showing you Italy!


Stefano's RomeCabs Team