Buon giorno and welcome to Stefano's RomeCabs, Rome's premier company for private Tours by Car and Transfers.

Worried about visiting Rome in August when Italians go on their vacation and you'll find a "ghost town"?


Here are some essential travel tips to help you make the best of our Roman holiday in August.


August is that time of year when many Italians take their month long vacation, and depending on where you choose to stay in Rome, you will find that some areas are a "ghost town"…and others are business as usual. The difference is: residential neighborhoods where locals live and work vs city centers that cater to tourists.
Many Italians leave Rome in August and head to the seaside or the mountains where they can escape the August heat and the chaos of big city life. For this reason, most restaurants, shops and cafes in local neighborhoods close as well – afterall, if most of your customers leave, there's not enough business to keep the shops open.
Also you will find that, especially during the 2nd half of August, public transportation is greatly reduced given that much fewer local commuters are in need of bus, tram, and metro services. You could, in fact, compare it to a Sunday when public transportation is scarce.

Though there's a dip in the number of visitors coming to Rome in August as many travelers and families take their summer vacations in June or July, and in August they get their kids ready for the new school season, there's still enough demand to keep businesses open in the historic center most frequented by tourists.


With that in mind, here are some things you need to know if visiting Rome in August.
1. Stay at a centrally located hotel, B&B or rental apartment.


Seek accommodations closest to the areas of Rome you wish to explore most. Being centrally located reduces your reliance on public transportation as much as possible.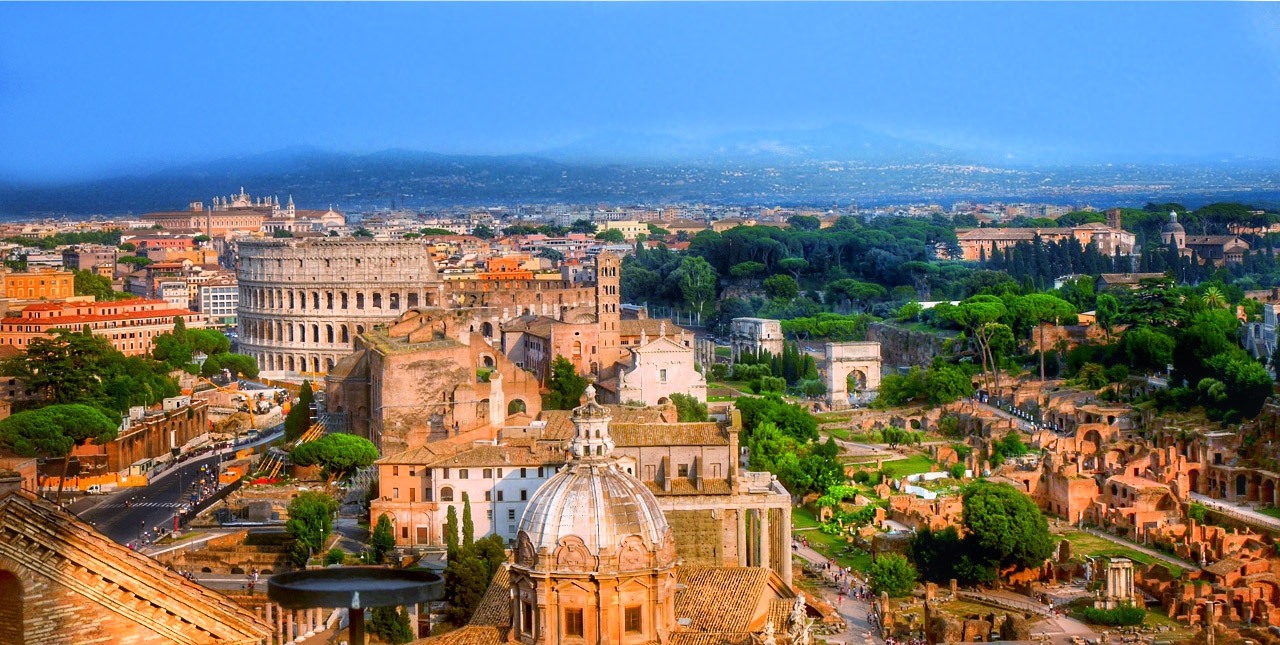 If public transportation is needed, choose the metro as opposed to buses and trams...waiting a long time for a bus under the baking sun can be torturous. Buses and trams are also often non Air Conditioned making it feel like an oven inside. Metros are quicker and you are protected from the searing sun, so find a suitable accommodation close enough to convenient metro stops.
Don't plan to rely primarily on taxis to get around…not all of them are honest, and many tourists complain about being overcharged and taken advantage of. Use taxis sparingly, such as late at night or when in a hurry.
2. Many centrally located restaurants, cafes and markets stay open in August

While some restaurants, cafes and shops may close parts of August, you will not be starving in Rome in August, so don't worry about where your next meal will come from.



If planning to eat lunch at a restaurant, enjoy a long leisurely lunch and escape the scorching midday sun. In Italy, restaurants don't rush you with the bill, you may have to chase after your waiter a few times for him to bring the bill to you, so feel free to enjoy your Italian slow food experience.
3. Most centrally located shops stay open in August.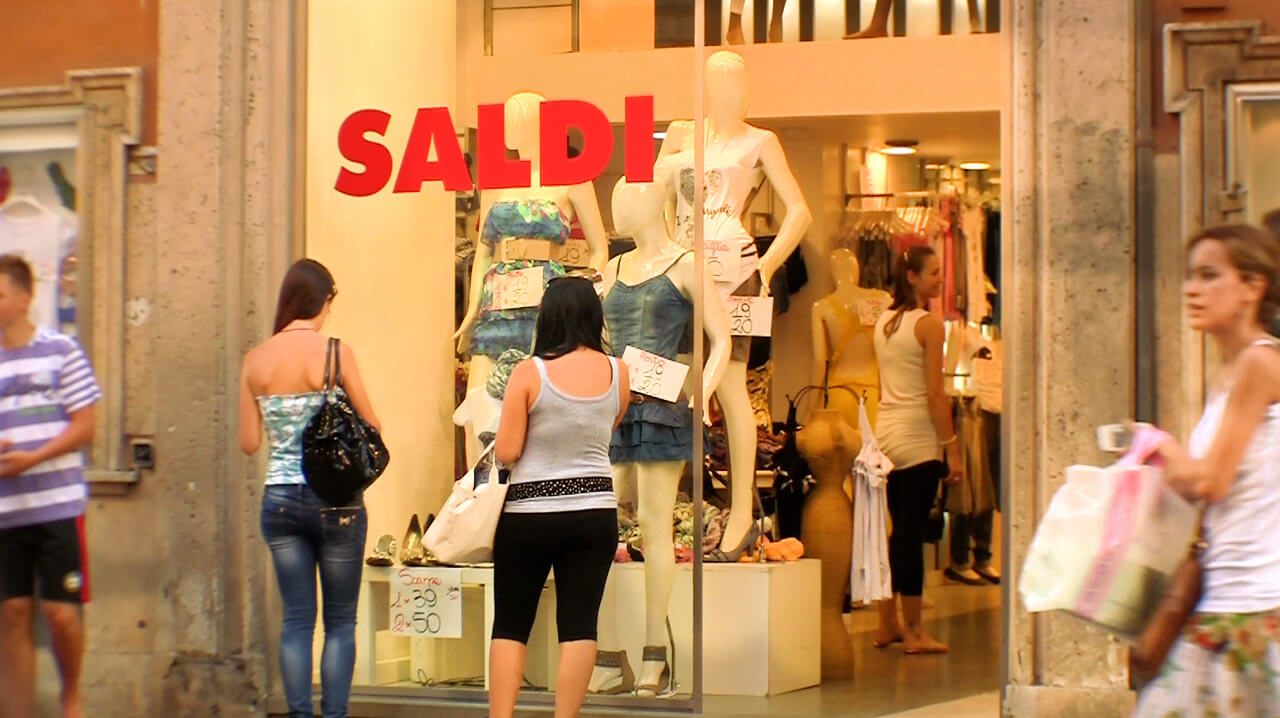 Even if some shops close in August, there is still plenty of shopping opportunities, especially along Via del Corso, Via dei Condotti. Via Cola di Renzo and more where most shops are chain stores or designer boutiques.
And you arrive early on in August, you may even catch the tail end of the Summer Sales that start usually after the 1st week in July.
4. Plan your day activities to avoid the heat and sun as much as possible.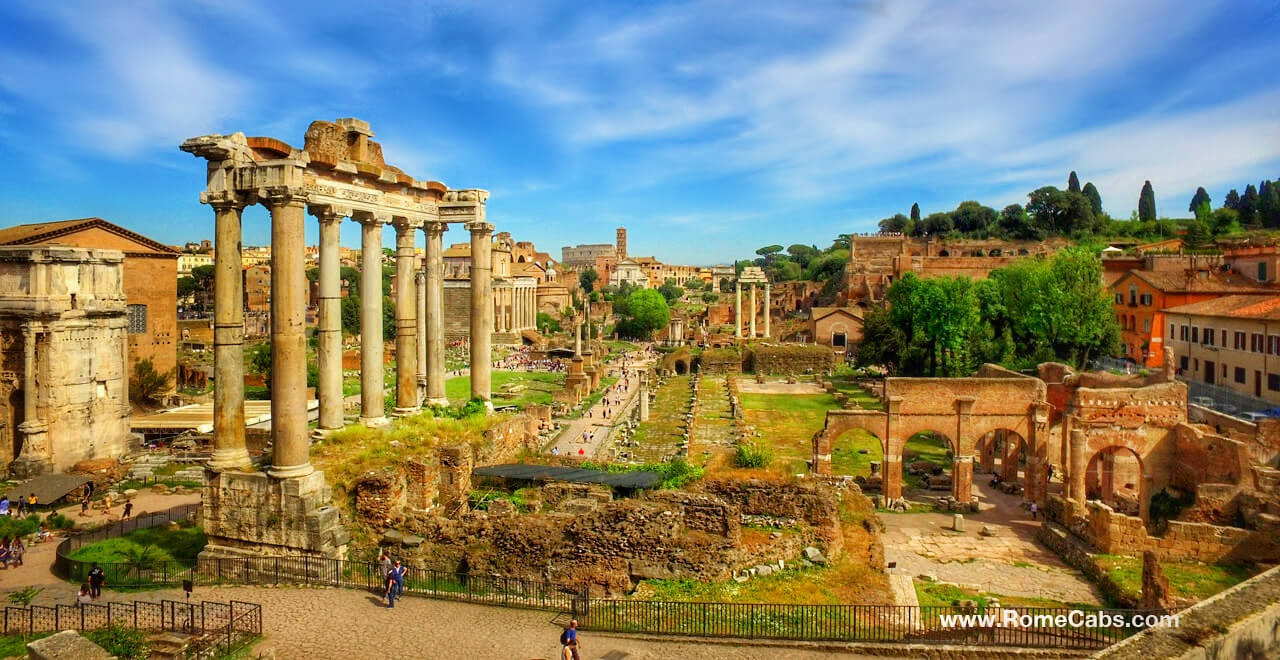 Staying cool and avoiding the hot summer sun are among the essential travel tips for visiting Rome in August.
Visiting the Colosseum, Roman Forum, Palatine Hill, or Rome's popular squares can be very uncomfortable midday or early afternoon when the temperatures are at their highest (especially since the stones absorb more heat!).
Plan to visit these outdoor sites first thing in the morning when the temperature is coolest outside. Organize your daily itinerary to group sites together geographically so you don't waste too much time getting from site to site.
Visit Museums in the afternoon where you can benefit from their cool interior.
Enjoy strolling through Rome in the evening when the air is fresh and cool.
5. Buy entry tickets in advance wherever possible to avoid long queues


Whether the Colosseum, Roman Forum and Palatine Hill combo ticket… or Vatican Museums ticket, be sure to purchase these in advance and avoid the potentially long and heat exhausting lines – usually under the blazing sun.


Book your Colosseum tickets: Colosseum Coop Culture Ticket Website
Book your Vatican Museum tickets: Vatican Museums Online Ticket Website
6. Carry bottled water with you at all times.




Keeping hydrated in the summer is very important.
Some of the most important essential travel tips for visiting Rome in August is staying hydrated and making good use of Rome's free and refreshing water fountains!
You can purchase a case of small bottled water from local supermarkets very cheaply and store them in your hotel refrigerator. You can refill your water bottles throughout the day from any of Rome's water fountains.
Or you can bring with you a refillable water bottle that you can travel with and carry with you at all times.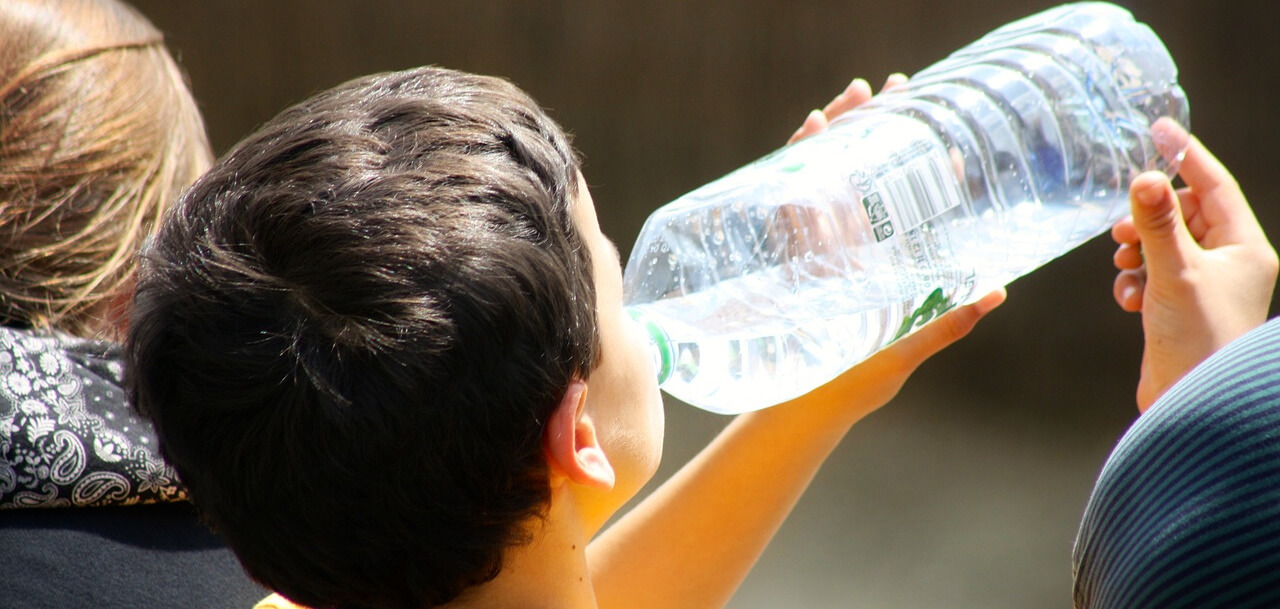 To purchase bottled water from the market comes to about 25 cents per bottle...compared to about 1.00 – 1.50 Euros from a cafe, or 2.00 – 2.50 Euros at street vendors near tourist sites.
Refilling your bottle with fresh cool water from the fountains is free. With the money you save on water, you can enjoy a nice refreshing gelato!
7. Clothes, shoes and accessories – dress appropriately.


Essential Travel Tips for Visiting Rome in August includes clothes, shoes and accessories!
Tank tops, shorts, and flip flops seem like proper attire to wear on vacation during hot summer months, and what's hotter than August?
Aside from wearing typical tourist attire makes one an easier target for pickpockets and thieves that prey on tourists near main attractions sites and on public transportation, shorts and tank tops are also not proper attire to enter most of Rome's and Italy's churches.


Find out more about what to wear when visiting churches in Rome and Italy.


Tank tops, short shorts and flip flops are best saved for the beach and seaside resorts. In Rome, dressing like you're going out to a nice summer lunch with family goes a long way in terms of easily getting into churches and not appearing too touristy.
Many of Rome's streets and sidewalks are covered with uneven cobblestones and occasional potholes and even sharp refuse tossed by inconsiderate others that can damage your feet.
Save the flip flops for the beach or to wear inside your hotel. But for walking on Rome's streets, wear sturdy, and comfortable broken in shoes and sandals that protect your feet.
Wearing your brand new pair of sandals or shoes you just bought for your trip may cause you blisters and foot pain while the shoes break in. We've seen so many lovely brand new sandals and shoes on feet covered with blisters and band-aids. Those feet were certainly not happy!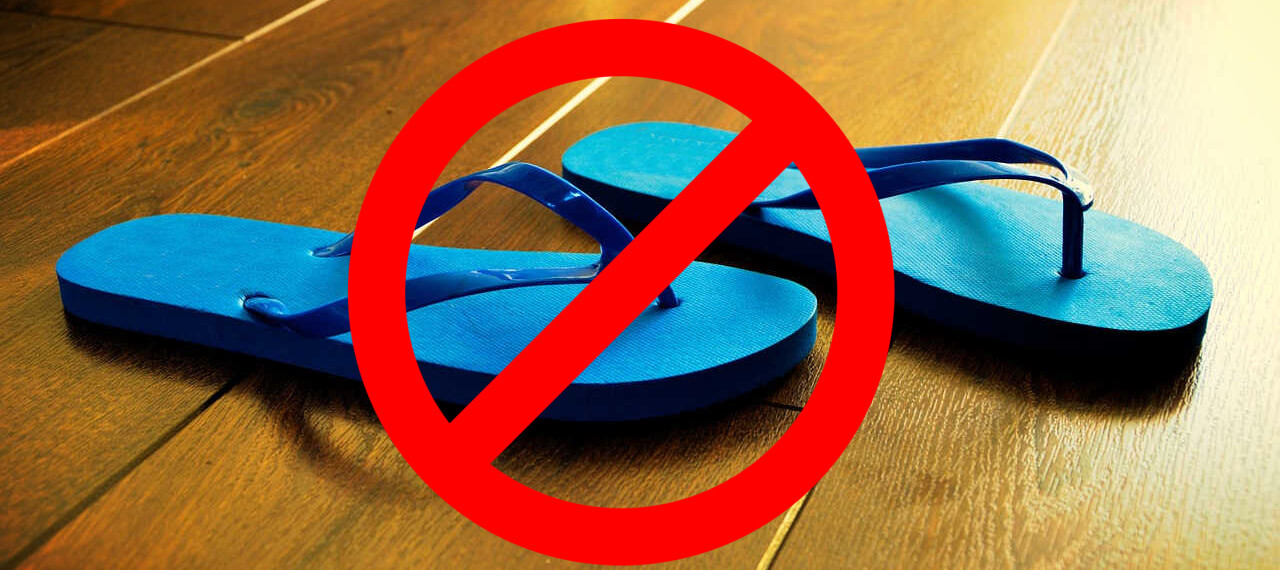 Accessories to bring for summer holidays in Rome:


Hat to protect your face from the sun
Sun glasses
Umbrella (a nicely colored umbrella is great for occasional summer showers, and provided shade when needed)
Light summer shawls or scarves for the ladies to cover bare shoulders when entering churches or for cool evenings temperatures
Although not an accessory… don't forget the sunblock!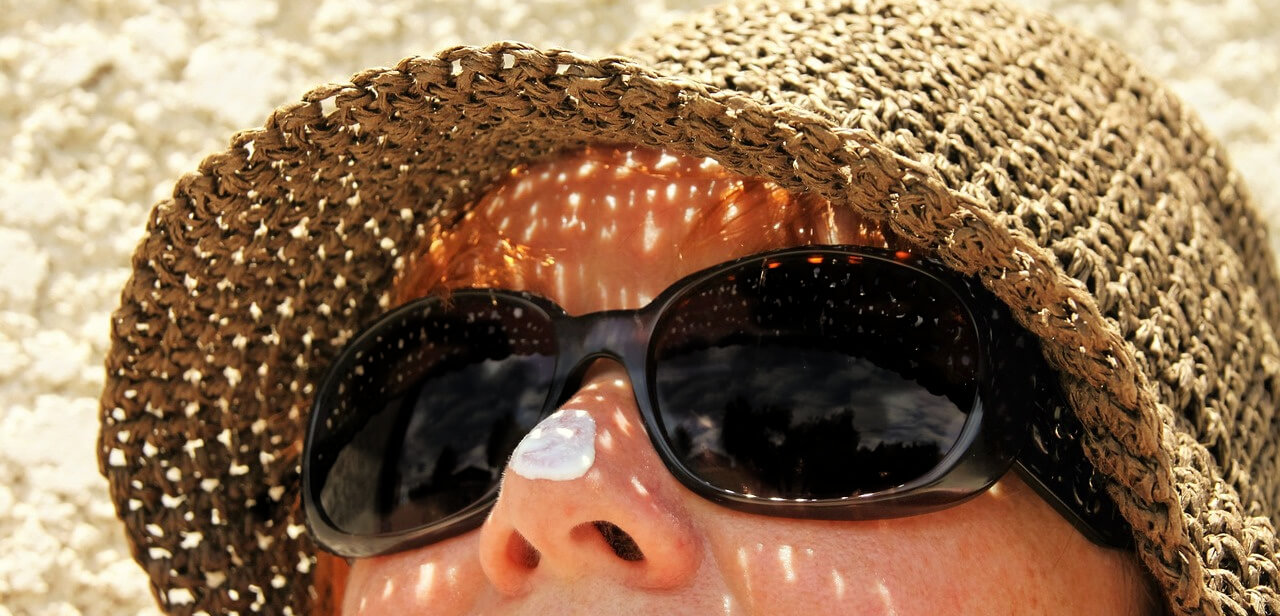 What NOT to do when visiting Rome in August:


~ Don't stay in residential areas of Rome.
As mentioned previously, because most businesses close down in residential areas in Rome, August is not the month to stay at out of the way hotels, B&B's and rental apartments where you are beholden to scarce public transportation, long walking distances, or at the mercy of taxi drivers.

~ Don't go to the beach or on a day trip Amalfi Coast on weekends.
Beaches and Amalfi Coast (as well as other popular seaside areas) are where most locals and European tourists head to in August. Even during the week you'll be competing with thousands of Italians and Europeans on their holiday, but on weekends the traffic is dreadful and the places are far too crowded to make them an enjoyable experience.
Looking for day trips out of Rome in August?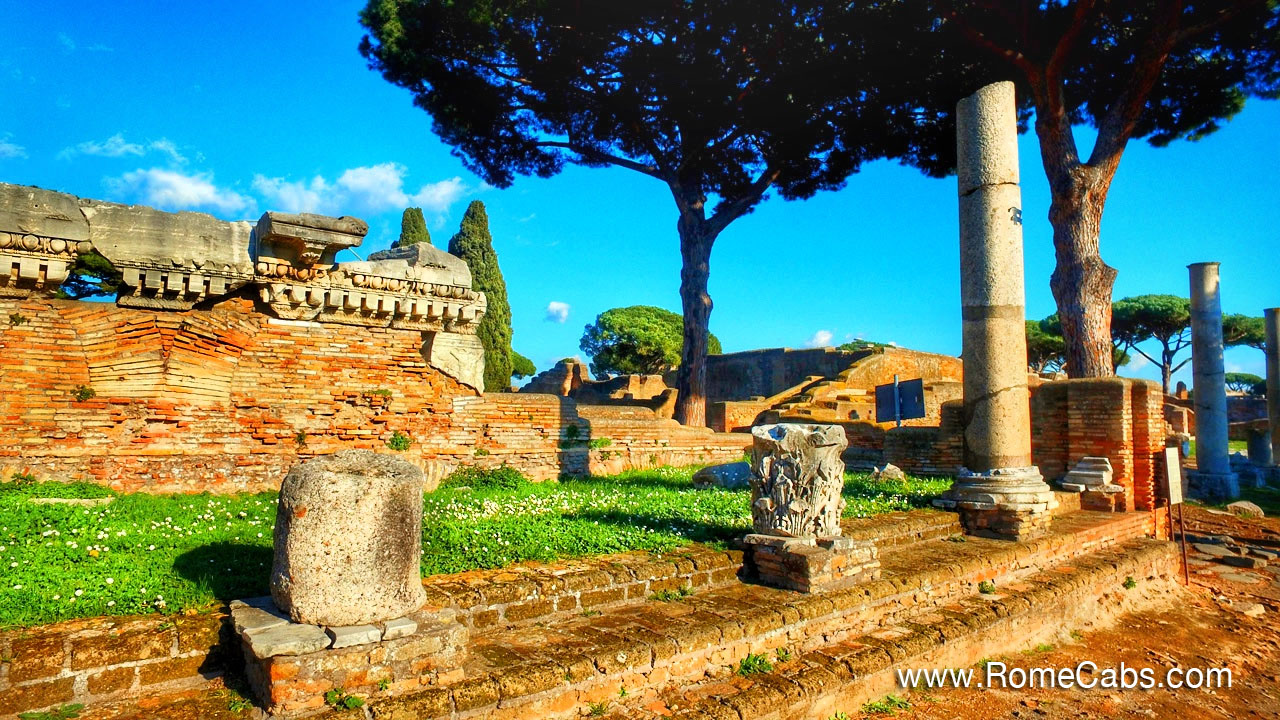 If you're looking for day trips out of Rome, head to Ostia Antica. Although an ancient Roman archaeological park, it's shaded with trees in a park-like environment that makes it a cool and interesting place to visit on a hot summer day…. especially if the idea of going to Pompeii is daunting.
We have MORE Essential Travel Tips for Visiting Rome in August that take you to cool and fabulous places in the fabled Italian countryside.
Want to leave Rome for a few days in August and explore the countryside?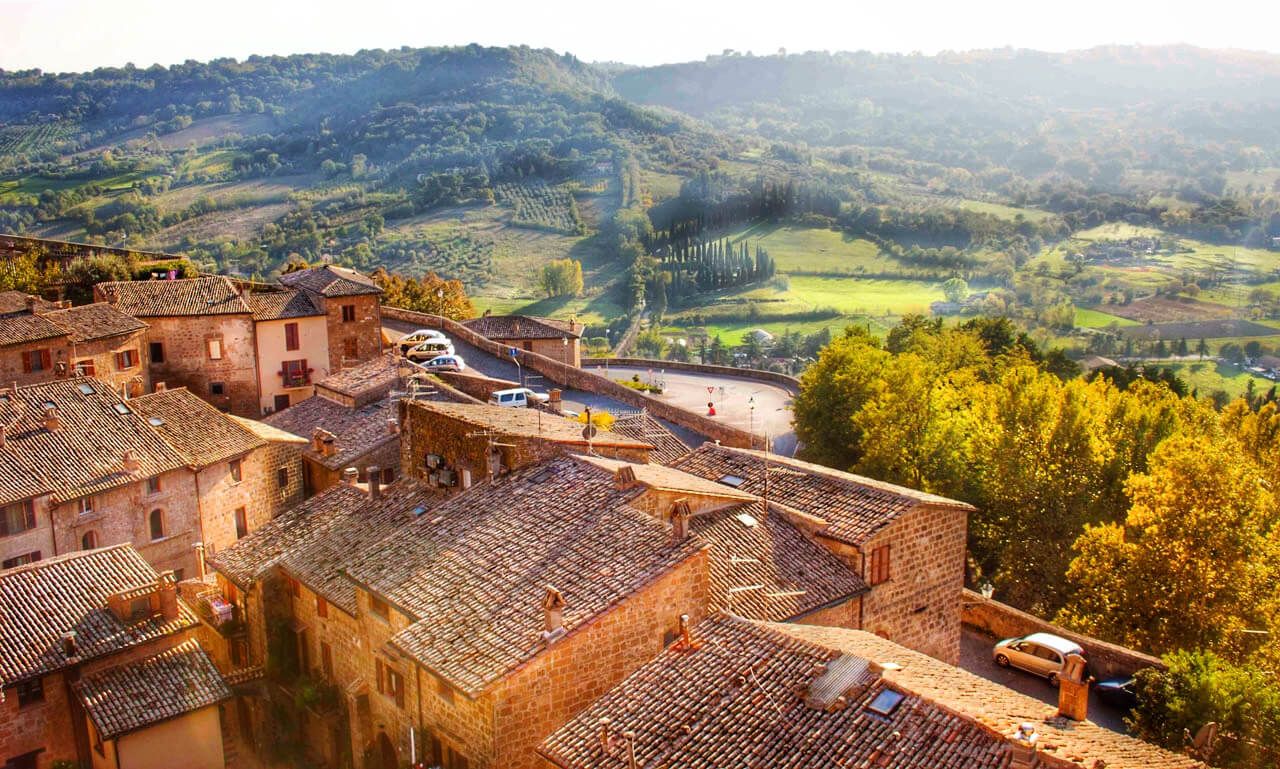 Heading to the greener, cooler and fresher countryside is a great way to spend a few days in August. The regions of Umbria and Tuscany are close enough to Rome and easily accessible by train.
In Umbria, the towns of Orvieto, Perugia and Assisi are great options with easy train access.
In Tuscany, head to Cortona or Arezzo… they too are easy to reach by train.
Otherwise, rent a car and explore the many off the beaten path towns and villages in the regions of Lazio, Umbria and Tuscany as many of the best places to visit are not conveniently accessible by public transportation.
~ Tour Rome in cool comfortable deluxe vehicles with private Driver


If you wish to beat the heat and explore Rome in the comfort of your private Air Conditioned deluxe vehicle with your personal English speaking driver while minimize walking and maximize sightseeing, we offer a variety of exciting day tours in Rome:


~ Rome in A Day - this tour covers the highlights of Rome, and it's great if you are short on time and wish to experience as much as possible during your brief stay in Rome.
For those who are in Rome for a few days, there is the option of Rome in 2 Days, and Rome in 3 Days Tours.
~ Seven Wonders of Ancient Rome - For Ancient Rome history buffs, this tour takes you on a tour to explore the seven wonders of the ancient Roman civilization and walk in the footsteps of Roman Emperors, Generals and Gladiators.
Also, our sister company Stefano Rome Tours offers additional tour itineraries in Rome, Lazio, Umbria and Tuscan:
~ Vacanze Romane / Roman Holiday (recommended by Travel + Leisure magazine)
If renting a car and dealing with Italian driving is not your cup of tea, Stefano Rome Tours offers some great private day tours outside of Rome:


~ Castles and Lakes Tour - this popular day tour takes you through the countryside of Rome to visit the pristine volcanic Lake Bracciano and the famous lakeside Renaissance Odescalchi Castle,… explore the ancient Etruscan Banditaccia Necropolis in Cerveteri, and enjoy a nice lunch in the medieval hamlet of Ceri.


~ Legends and Castles Tour - This one of a kind day tour takes you through the rustic region of Ciociaria that ancient Roman emperors and Popes favored as their personal retreat from Rome's chaotic life. From the haunted castle of Fumone to the ancient citadel of Alatri and Anagni (nicknamed "city of the Popes"), this countryside escape will enhance your holiday in Italy. Afterall, if it was good for the Emperors and the Pope, it's good for enough for Italy's discerning visitors as well!


~ Monsters and Myths - If you prefer beautiful parks and nature, there's no better tour than Monsters and Myths that takes you to the famous Monster Park in Bomarzo. Located in the "sacred wood", this park is what fairy tales are made of. Villa Lante is the quintessential elegant Italian garden and villa. Lunch in then medieval town of Soriano nel Cimino is not to be missed!


Traveling through Italy in the summer? Not only we offer long distance transfers from Rome to many top cities in Italy, but you can upgrate your long distance transfers with Italy Sightseeing Transfers from Rome. For example, nn Transfers from Rome to Amalfi Coast / Sorrento, you can visit Tivoli or Pompeii along the way.
Thank you very much for visiting our blog Essential Travel Tips for Visiting Rome in August.
If you have any travel tips and ideas, please let us know in the comment box below. We are happy to hear from you!
Happy Travels!
The RomeCabs Team