Buongiorno and welcome to Stefano's RomeCabs, a top-rated company for Florence Tours from Rome and long-range private transfers from Rome Airport to Florence hotels, ensuring a comfortable and hassle-free journey for travelers.
Are you planning a trip to Italy and eager to explore the magnificent city of Florence? Dreaming of strolling through the enchanting streets of Florence, immersing yourself in its rich history, and indulging in mouthwatering Italian cuisine? To make the most of your visit, it's essential to choose the perfect time of year to experience Florence's pleasant weather and manage the crowds.
With RomeCabs as your trusted tour and transfer provider, you'll navigate Florence's seasons with ease, ensuring a delightful and memorable visit.
In this guide, we'll help you navigate the seasons, giving you insider tips to plan your trip to Florence with confidence. Let's embark on a journey to find the perfect time of the year to visit Florence!
Discover the Perfect Time of the Year to Visit Florence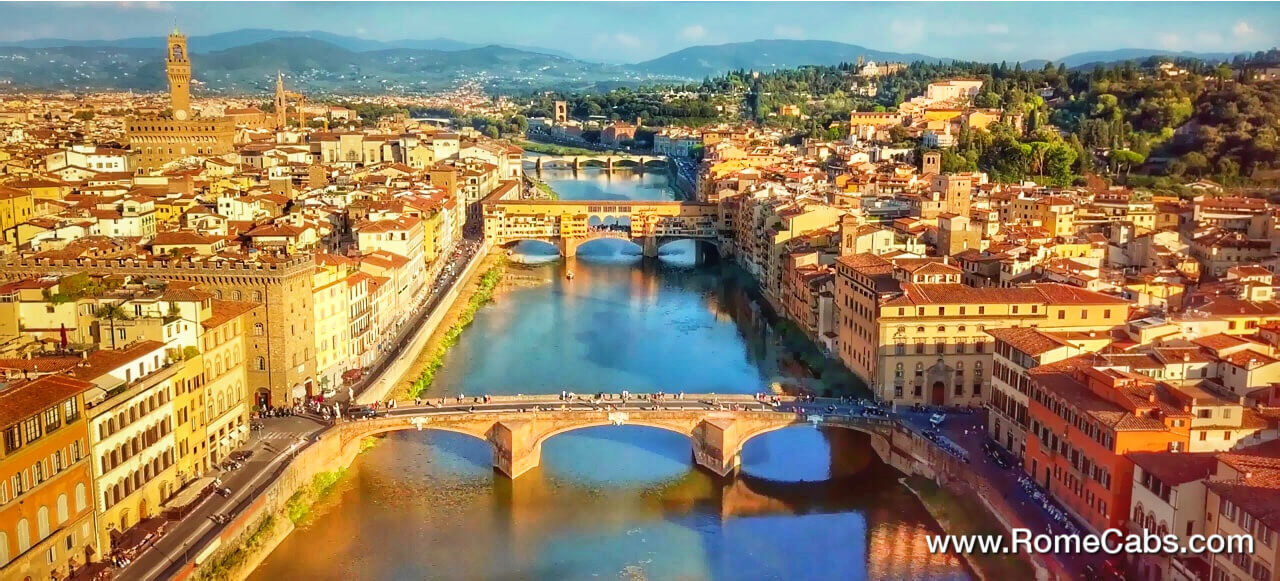 Springtime Serenity in Florence
As winter fades away and nature awakens, Florence blossoms with vibrant colors during spring. From March to May, temperatures gradually rise, ranging from mild to pleasantly warm. This period is ideal for exploring outdoor attractions, such as the Boboli Gardens and Piazzale Michelangelo, without battling sweltering heat or large crowds.
However, keep in mind that Easter and other major holidays can attract a surge in visitors, so plan accordingly.


Florence Weather in Spring (March to May):
Spring is a delightful time to explore Florence, as the weather is mild and pleasant. Temperatures range from 10°C to 20°C (50°F to 68°F), and the city comes alive with blooming flowers and greenery.


Off-Peak Season Travel to Florence:
Spring and autumn are the off-peak seasons in Florence. The city is less crowded than in the summer, and you can explore its treasures at a more relaxed pace. Visiting during these seasons allows you to enjoy shorter queues, discounted rates, and a more authentic experience.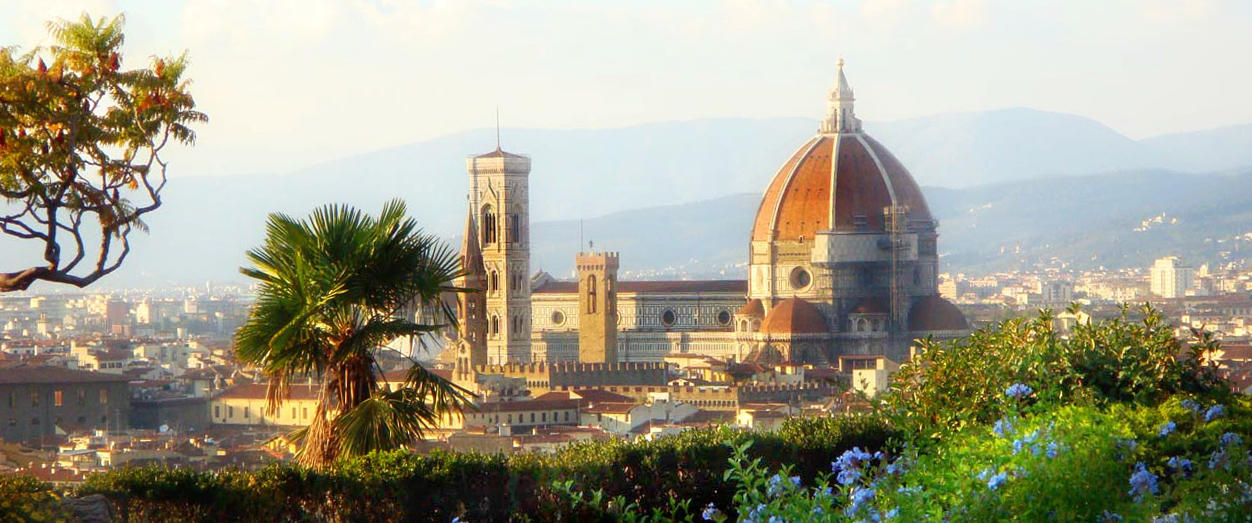 Summer Splendor in Florence:


Summers in Florence are known for their sunny days and long evenings, creating a lively and vibrant atmosphere. From June to August, the city enjoys warm to hot temperatures, making it perfect for indulging in gelato and savoring al fresco dining.


Peak Season in Florence:
The peak tourist season in Florence aligns with the summer months, especially June through August. During this time, the city sees a significant influx of visitors, resulting in longer queues at popular attractions like the Uffizi Gallery and the Accademia Gallery, and limited availability for accommodations, tours, and admission tickets. Be prepared for higher prices for accommodations and tours.
To avoid the usual summer crowds, consider visiting popular attractions early in the morning or late in the afternoon.


Florence weather in the summer (June to August):
Summers in Florence can be hot, with temperatures soaring up to 35°C (95°F).
To beat the heat and crowds, consider visiting popular sights early in the morning or late in the afternoon.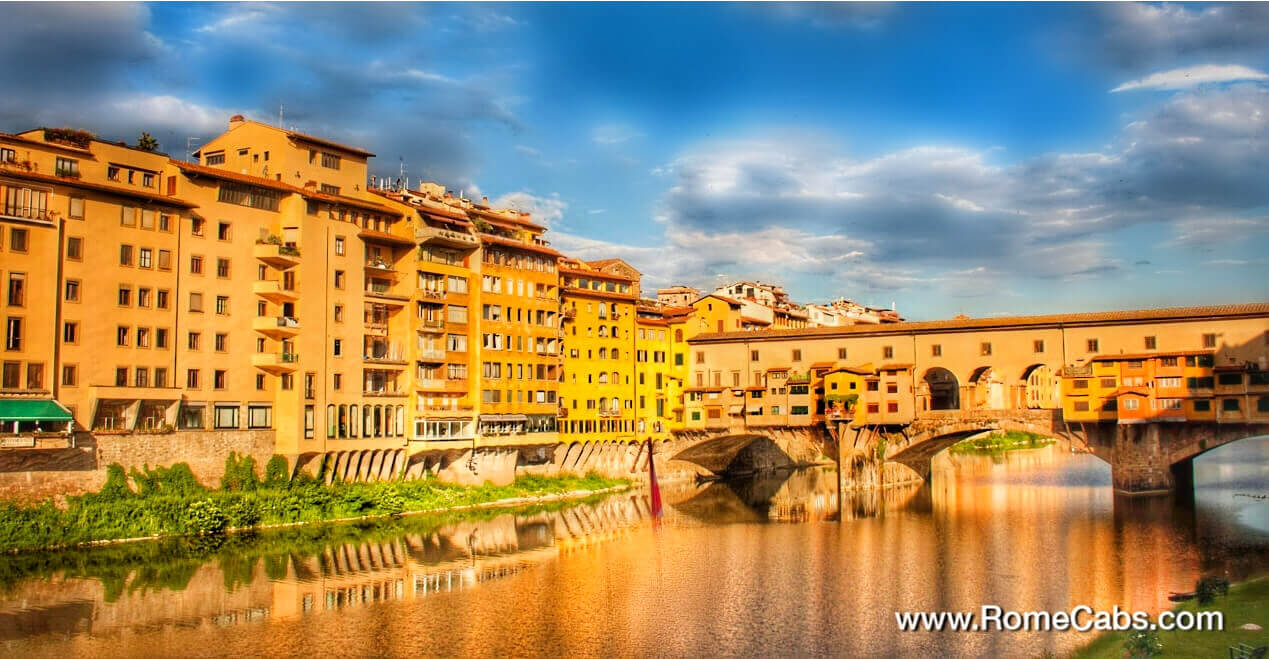 Autumn Delights in Florence:
If you prefer milder temperatures and fewer tourists, autumn is a wonderful time to explore Florence. From September to November, the weather cools down, offering pleasant days with crisp air. The city's parks, such as the Cascine Park and Bardini Gardens, showcase stunning autumn foliage, creating picturesque landscapes.
Enjoy day trips from Florence to wineries in Tuscany for wine tasting and cellar tours. Admire the vineyards that turn a vibrant kaleidoscope of fall colors.
If you're traveling to Florence between September and October, you may also witness Vendemmia, the grape harvest season in Tuscany. The grape harvest is a significant event in Tuscany, marking the beginning of the winemaking process for renowned Tuscan wines like Chianti, Brunello di Montalcino, and Vernaccia di San Gimignano.
The region comes alive with activity as vineyard workers meticulously handpick the ripe grapes from the vines. For wine enthusiasts, the best time of the year to visit Tuscany is in the fall months during the Vendemmia.
To get the most accurate information about the specific dates of vendemmia in Tuscany, it's recommended to check with local wineries, tourist offices, or vineyard associations closer to the time of your visit. They will have the latest updates on the harvest schedule and any related events taking place in the region.


Autumn weather in Florence (September to November):
Autumn brings mild temperatures ranging from 10°C to 25°C (50°F to 77°F), making it another excellent season to explore Florence.
With fewer crowds compared to summer, you'll have a chance to savor the city's treasures at a leisurely pace.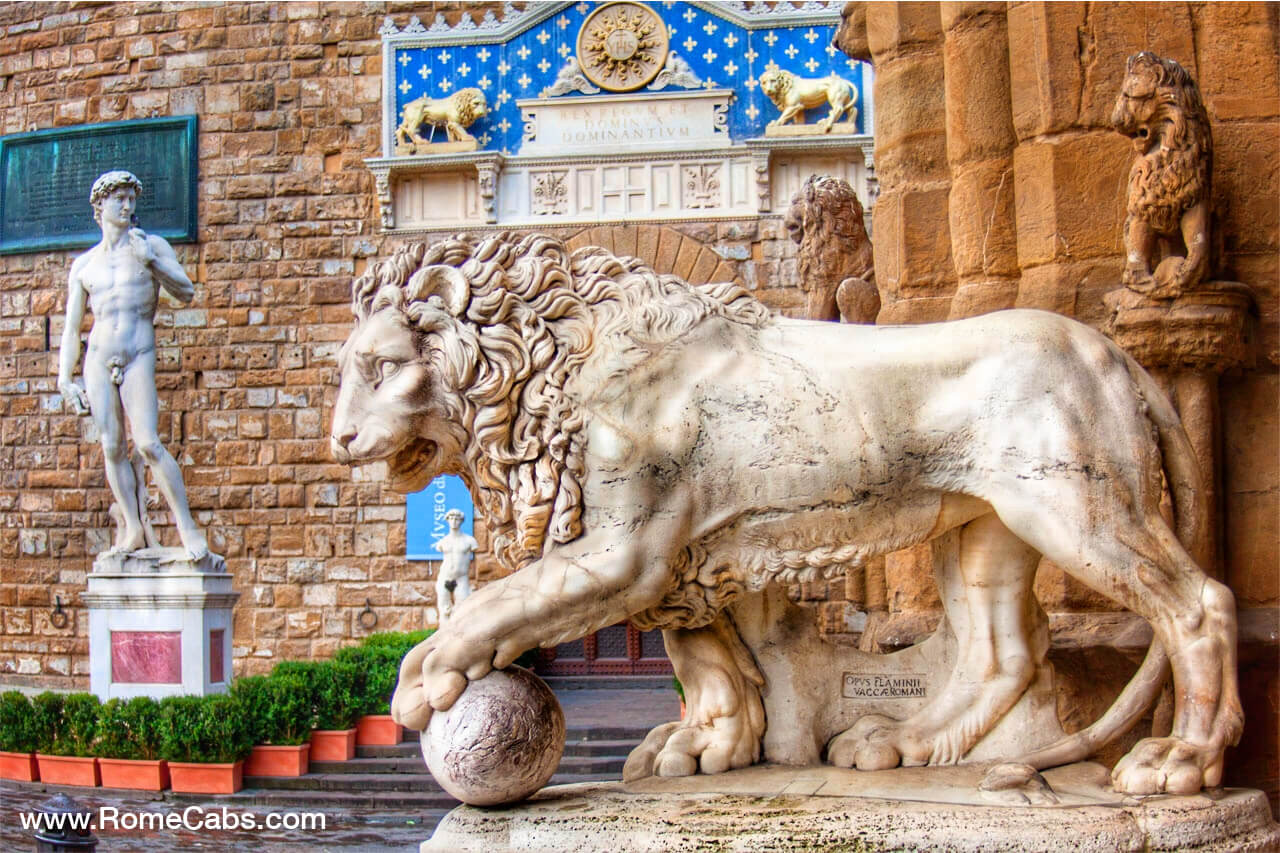 Winter Magic in Florence:
While Florence may experience cooler temperatures during winter, the city's charm remains intact. From December to February, you'll find a quieter atmosphere, making it an ideal time to explore the best museums in Florence, such as the Accademia Gallery and Uffizi Gallery without the usual summer crowds.
Although some attractions may have shorter opening hours during this season, you can still immerse yourself in Florence's art, history, and delicious cuisine.
You might even have the opportunity to witness the city adorned with festive decorations, creating a magical ambiance.
If you are staying in Florence during the Christmas and winter holidays, you'll delight in the Christmas markets in Florence that create a magical atmosphere during the holiday season, filling the city with festive cheer. These markets are a cherished tradition that brings together locals and visitors alike, providing wonderful opportunities to shop for gifts, taste seasonal delights, and experience the joyous atmosphere of the holiday season.
Winter weather in Florence (December to February):
Winters in Florence are relatively cool, with temperatures averaging around 5°C to 10°C (41°F to 50°F). While it may be chilly, visiting during this time allows you to experience the city's festive atmosphere and take advantage of lower prices and fewer tourists.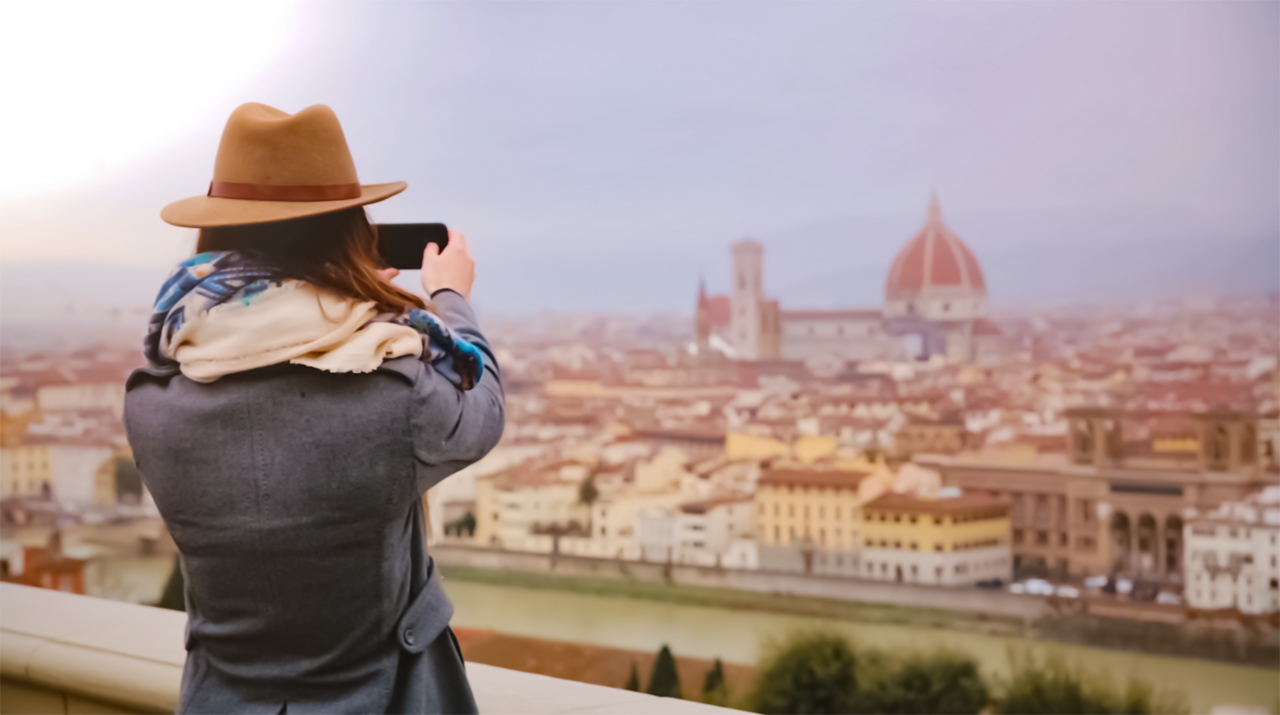 Insider Tips for Visiting Florence:
Consider shoulder seasons (spring and autumn) for a balance between pleasant weather and manageable crowds.
Purchase skip-the-line tickets or make reservations in advance for popular attractions to save time and avoid long queues.
Pack comfortable shoes and lightweight layers to adapt to Florence's changing weather throughout the day.
Check the local events calendar to coincide your visit with festivals or cultural happenings that interest you.
Plan Your Visit to Florence:
Based on the weather and crowds, the ideal time to explore Florence is during the shoulder seasons of spring (March to May) and autumn (September to November). These months offer pleasant weather, fewer tourists, and a chance to fully immerse yourself in the city's rich cultural heritage.

Whether you're a history enthusiast, an art lover, or a foodie, Florence has something extraordinary to offer year-round. By considering the weather, crowds, and the unique experiences each season brings, you can plan an unforgettable trip to this Italian gem.
Get ready to embark on a remarkable adventure through the heart of Tuscany!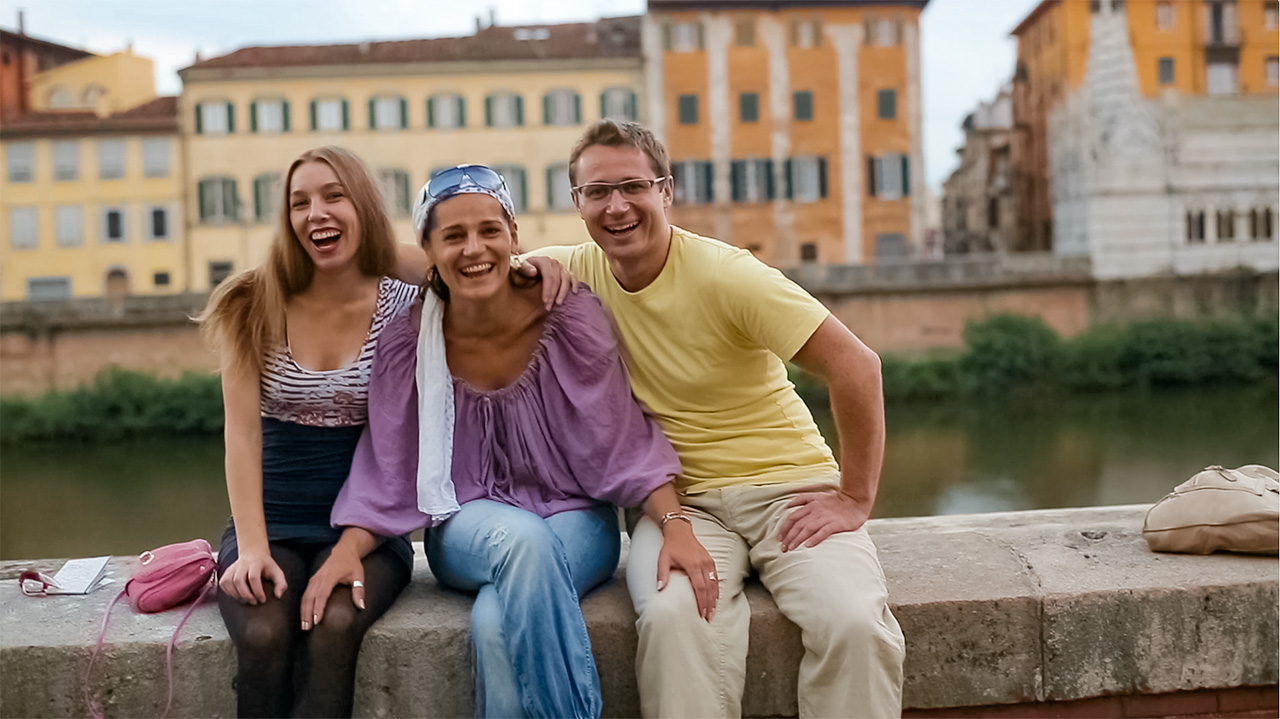 Best way to get from Rome Airport (Fiumicino) to Florence


When it comes to traveling from Rome Airport to Florence, RomeCabs is your go-to transportation service. With a reputation for reliability, professionalism, and comfort, RomeCabs ensures a stress-free and enjoyable journey. Our fleet of deluxe vehicles, professional drivers, and commitment to customer satisfaction makes us the perfect choice for private transfers.
Relax and enjoy the journey as we whisk you away from Rome's airport and into the enchanting landscapes that lead to Florence. Admire the rolling hills, vineyards, and olive groves, all while relishing in the anticipation of the wonders that await you in this historic city.
RomeCabs offers personalized service to meet the specific needs of travelers. Whether you're traveling solo, as a couple, or with a group, they can accommodate your requirements. The service is tailored to your schedule, allowing you to choose the pickup time and location that suits you best.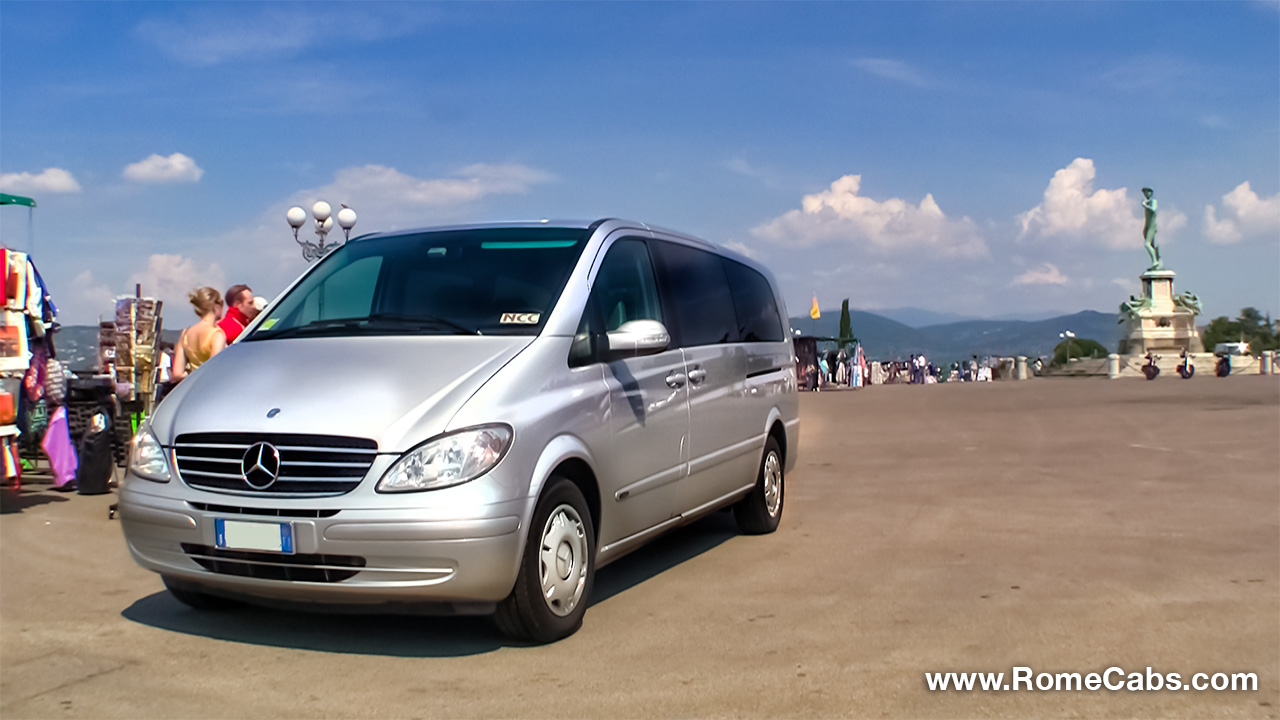 Why not enjoy some sightseeing along the way and maximize your sightseeing opportunities in Italy?


With our Italy Sightseeing Transfers, you may enjoy a transfer from Fiumicino Airport or Rome to Florence with a visit to San Gimignano and Siena.
Or, you may combine a transfer from Rome to Florence with a visit to Orvieto the resplendent jewel of Umbria famous for its local white wines.
Cherish a respite in the wondrous hilltown of Assisi, the birthplace of Saint Francis of Assisi, on our transfer from Rome to Florence with a visit in Assisi.
Book your transfer or sightseeing transfer in advance and start your Florence adventure on the right foot!
Thank you for reading our travel blog and for choosing Stefano's RomeCabs for your private transfers in Italy.
We look forward to welcoming you to Italy!
* Find us online also on: