Buongiorno and welcome to Stefano's RomeCabs, Rome's leading company for private tours in Italy and Transfers.

Approximately 2.5 million visitors flock to Pompeii each year making this UNESCO World Heritage Site among the most famous ancient Roman archaeological locations in Italy.

Is visiting Pompeii from Rome in one day possible and worth it? In short, Yes and Yes!
Pompeii is about 250 KM from Rome and one of the most enjoyed day trips from Rome. So, how can you visit Pompeii from Rome in a day?
How far is Pompeii from Rome?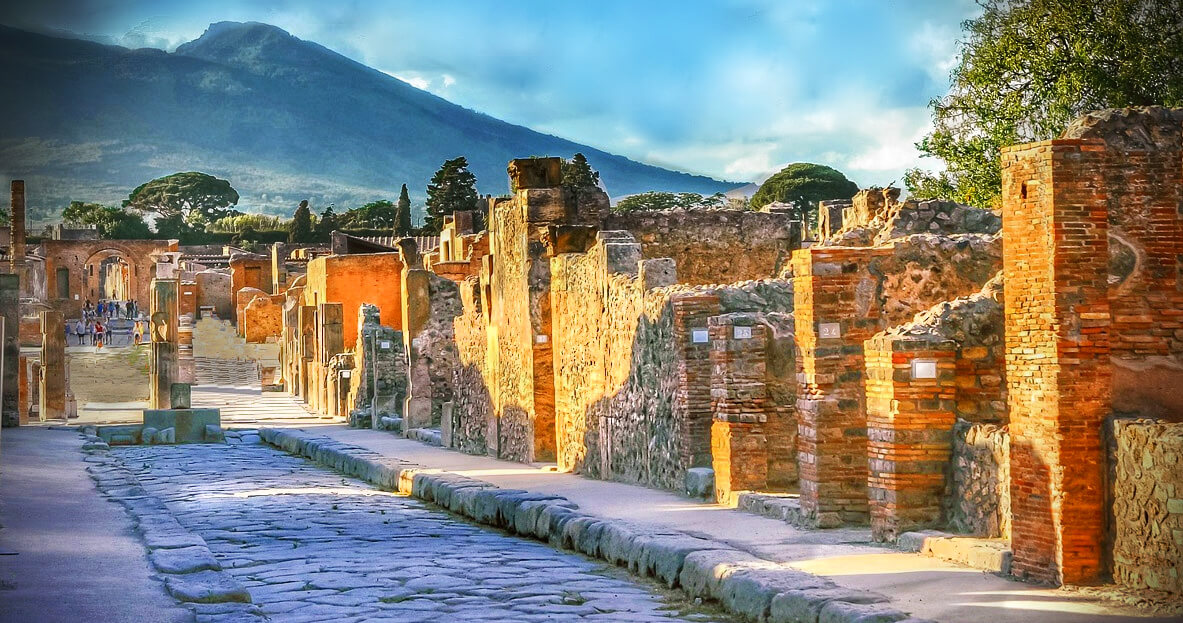 Rome to Pompeii Private Tour
There are many great reasons to book private tours in Italy. For starters, it makes your visit in Italy so much easier, more comfortable, and hassle-free.

By car, you can expect to arrive in Pompeii in about 2.5 from your hotel to Pompeii (or up to 3 hours in case of encountering traffic along the way).

Tours from Rome to Pompeii can be combined with other top destinations in the vicinity for a taste of the Amalfi Coast and its environs. One of the most popular private tours from Rome to Pompeii is Pompeii and Amalfi Coast Tour which takes you to Pompeii for either a 2-hour self-tour or a private guided tour with a local tour guide, Sorrento, and Positano on the Amalfi Coast.
Having a private guide is the best way to make the most of your time in Pompeii. A local guide will know exactly where to take you so you can enjoy the top must-see locations in Pompeii and not waste time wandering around while missing out on important sites. Private guides also help bring this ancient city to life so you can enjoy a deeper appreciation of the ruins when you have a better understanding of them and how ancient life functioned in Pompeii.
Tours from Rome to Pompeii and Amalfi Coast last about 10 -11 hours so you can make the most of your day exploring the region. In addition to visiting 3 top destinations in one day, your tour from Rome to Pompeii and Amalfi Coast is relaxing, comfortable, and hassle-free.
You may also enjoy a tour from Rome to Pompeii and Sorrento which is a shorter duration.
Just sit back in your comfortable luxurious Mercedes vehicle driven by your personal English-speaking driver who will take you directly to each location you visit. You will be picked up and returned to your hotel or accommodation in Rome for a stress-free experience.



If you are on a short vacation in Italy and wish to see as much as possible, if you are traveling with children and are worried about your family's safety, are senior travelers (or traveling with someone who is a senior traveler), or have mobility concerns (or traveling with someone who has mobility limitations), booking a tour from Rome to Pompeii may be the best option for you. As a bonus, you also have the opportunity to enjoy Sorrento and Positano which are more difficult to reach by train or bus than by private car tours.


Getting from Rome to Pompeii by train

If you plan to spend your day just in Pompeii, are a savvy traveler, and know your way around trains and train stations, you can also get from Rome to Pompeii by train.

From Rome, you would need to take the fast train from Termini Station to Naples (Napoli Centrale) which takes about 70 minutes.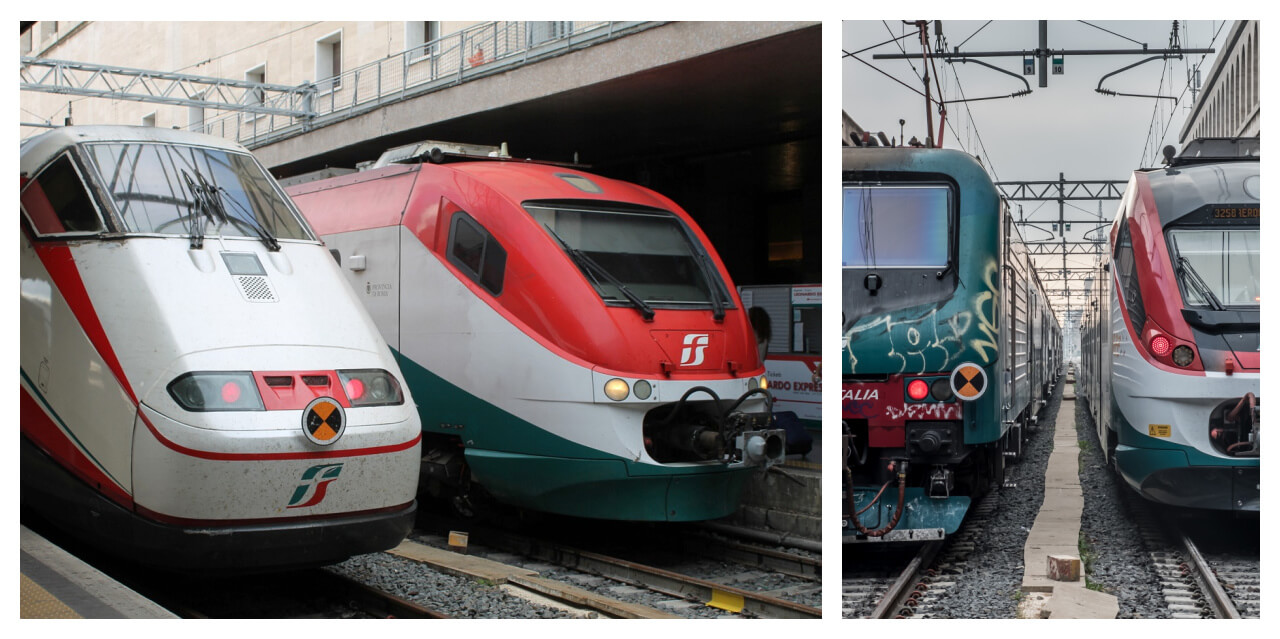 From Naples Centrale, follow the signs downstairs to the Circumvesuviana station (Napoli Piazza Garibaldi) that are co-located with Naples Station. The Circumvesuviana train runs every 30 minutes or so.

Take the Circumvesuviana train to Pompeii Scavi-Villa dei Misteri.
Once you arrive at the Pompeii Scavi, walk to the Pompeii entrance.

Sure, many sites say that taking the train from Rome to Pompeii is the fastest way with just about 2 - 2.5 hours, and that's true if you only calculate the journey duration of each leg (Rome to Naples, Naples to Pompeii).

However, there are additional unaccounted for times that make going from Rome to Pompeii by train much longer:
To go from your hotel in Rome to Termini train station, calculate an additional 10 -30 minutes or more depending on how close to the station you are staying if you will be booking a private driver service, taking a taxi, the metro, or a local city bus to Termini.


Plan to arrive at the train station about 30 minutes prior to your train's departure time to be safe. It's recommended to purchase your train tickets online in advance to avoid spending additional time purchasing tickets at the train station kiosks.


Consider the additional time it takes from your train in Napoli Centrale to Circumvesuvia train and waiting for the next train to arrive can be anywhere from 20 minutes (if you're lucky) to 40 minutes or more.


As you can see, you don't really save time taking the train as you can easily add at least 1.5 hours to your overall trip making it anywhere from 3-4 hours.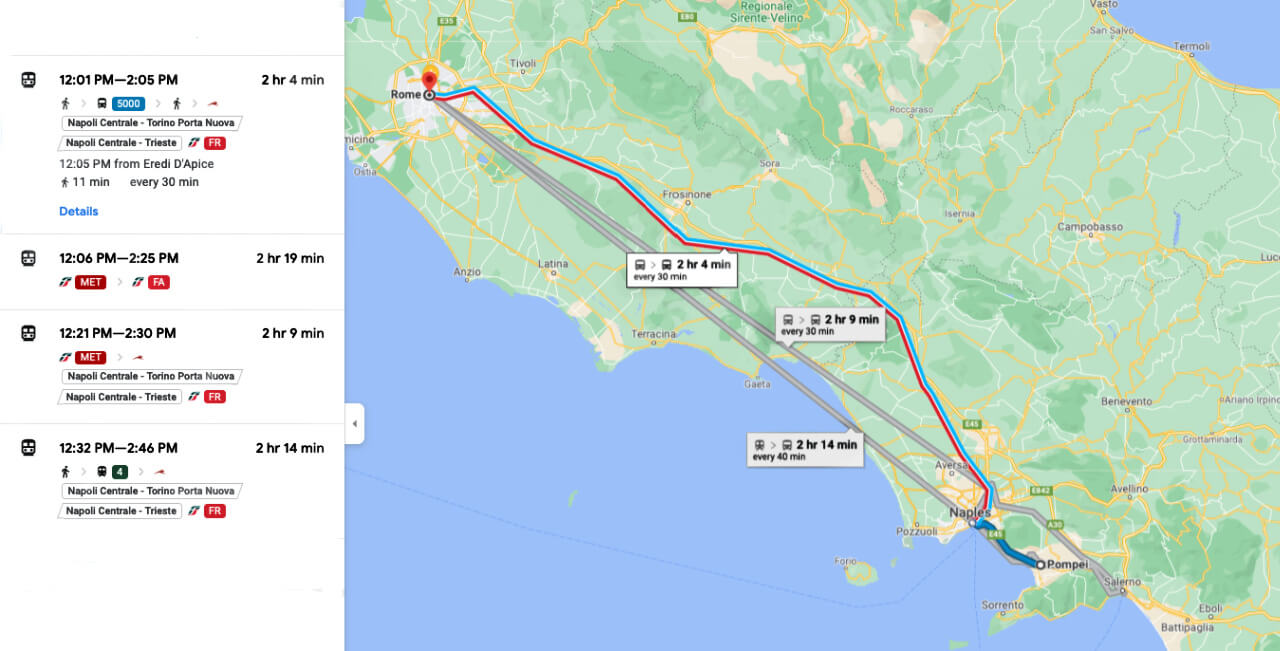 ** IMPORTANT NOTE: Please be extra careful of your valuables and personal belongings at the Naples train station and on the Circumvesuviana.


Going from Rome to Pompeii by Bus

By bus, travel time from Rome to Pompeii can be around 3.5 hours pending local traffic conditions (plus add another 30-40 minutes to get from your hotel to the bus station to arrive at a safe time before bus departure). As such, the overall time required when taking a bus from Rome to Pompeii is around 4 hours.

Whether you simply take a long-distance bus ride from Rome to Pompeii or book a coach bus tour from Rome to Pompeii, you can expect a much longer travel time from Rome to Pompeii by bus than by private tour or train.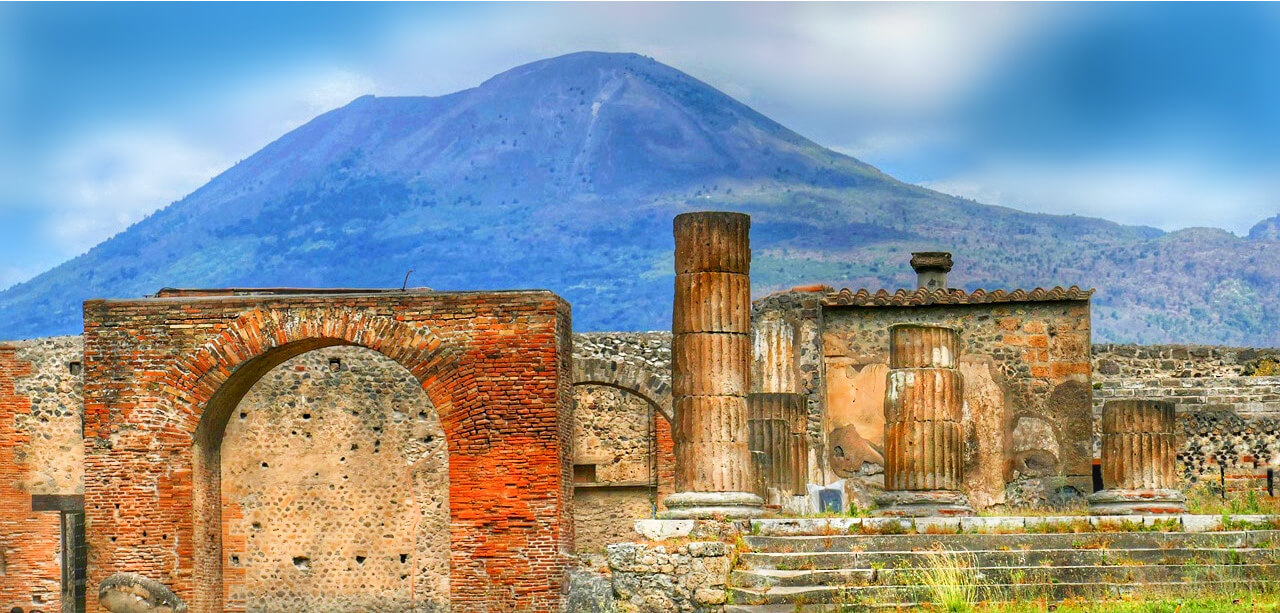 Getting from Rome to Pompeii by rental car

If you are staying in Rome and have rented a car, you can get from Rome to Pompeii easily (technically speaking). A GPS navigator can help you along so you wouldn't get lost.

However, if you haven't yet been to Rome or Naples area, driving in these cities and areas is not for the uninitiated driver from abroad unaccustomed to the "Italian-style driving", potentially intense traffic, scooters zig-zagging through vehicles, difficult and limited parking, and the different traffic regulations that foreigners may not be familiar with (such as ZTL - limited traffic zones) and risk steep fines.
Many foreigners are not familiar with ZTL in Italy and they incurred hundreds of Euros in fines that they weren't aware of. It's important to familiarize yourself with Italy's traffic regulations and traffic signs in advance to safely drive a rental car in Italy.
We've also had clients who we helped as they were stuck on the side of highways with broken-down rental cars and they would have had to wait hours for assistance to arrive. We were able to pick them up and take them to their destination while they waited for their car rental company to replace their vehicle.


READ MORE: 10 BEST TRIPS & TOURS OF TUSCANY FROM ROME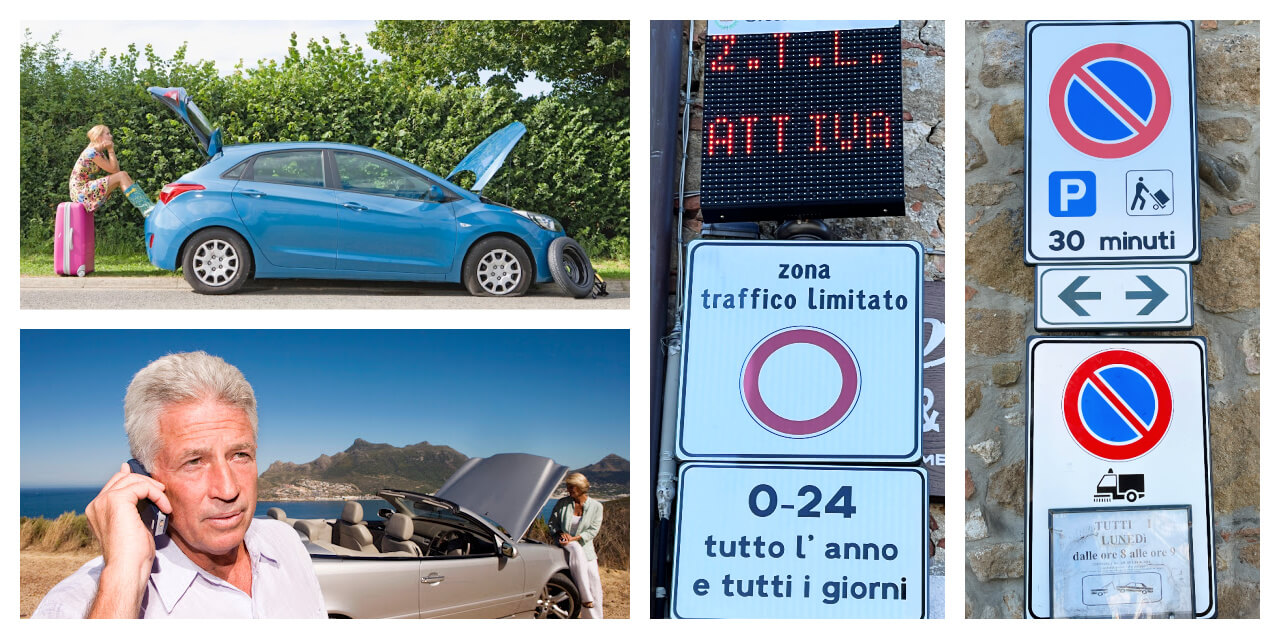 Renting a car in Italy by foreigners is best reserved for relaxing drives through Tuscany and Umbria, and not so recommended for cosmopolitan cities like Rome, Naples, and the Naples region which can make driving difficult, stressful, and confusing for foreigners. If you are new to Italy, please evaluate your options carefully in order to minimize your frustrations and enjoy a stress-free experience.


Now you have an idea of how far is Pompeii from Rome and the various options you can choose from to visit Pompeii from Rome. If you prefer to have a stress-free visit to Pompeii from Rome, consider our private Rome to Pompeii and Amalfi Coast tour.
While there, why not also enjoy a tour of Herculaneum as well?

Thank you for reading our blog How Far is Pompeii from Rome, and for choosing Stefano's RomeCabs for your private tours in Italy!


Find us online also on: