Welcome to Stefano's RomeCabs blog! If you're planning a cruise that includes a stop in Civitavecchia, Italy, then you're in for a treat. As you disembark on your Mediterranean cruise and set foot on Italian soil, you'll likely want to make the most of your limited time and explore the fascinating sights and attractions that this beautiful country has to offer.
That's where choosing the best tour company for your shore excursions from Civitavecchia becomes crucial. In this blog post, we will guide you through the process of selecting the perfect tour company in Italy, ensuring that you have an unforgettable and enriching experience during your visit.
From professionally licensed drivers and comfortable transportation to reliability and price transparency, we'll provide you with valuable insights and tips to help you make an informed decision.
So, let's dive in and discover how to choose the best tour company for your shore excursions from Civitavecchia!
How to Choose the Best Tour Company in Rome
for Shore Excursions from Civitavecchia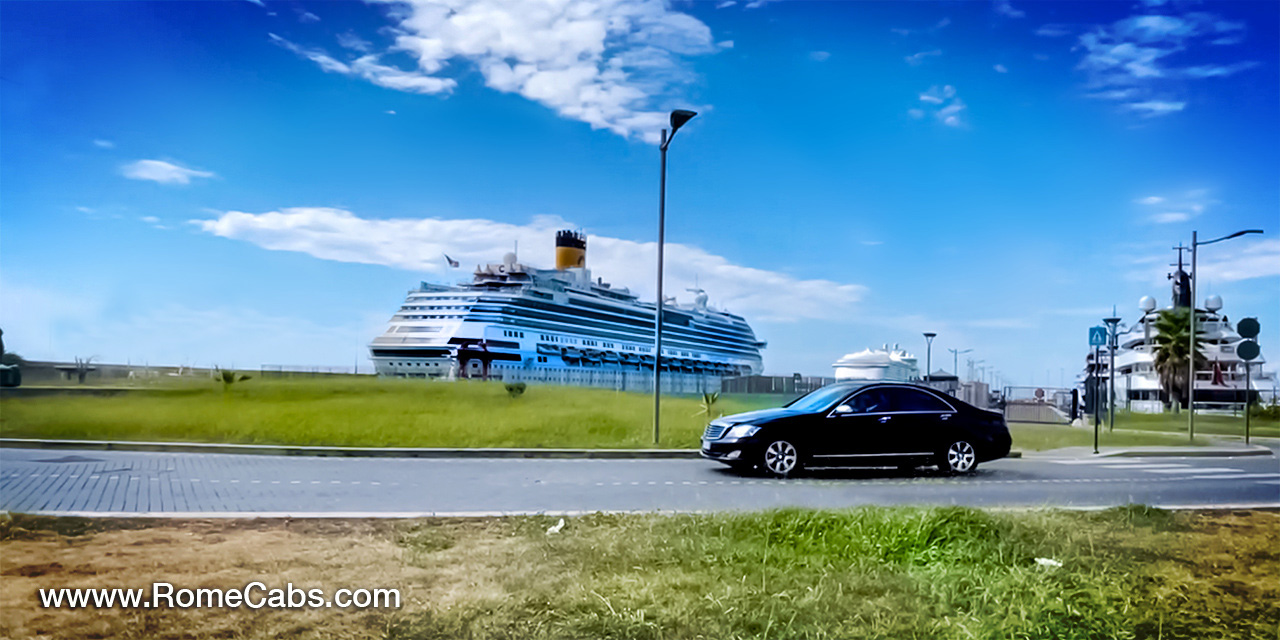 Research and Compare Tour Companies in Rome

Begin your journey of selecting a shore excursion from Civitavecchia by conducting thorough research. Utilize online search engines as a starting point to explore the various tour companies available.
When evaluating potential companies, prioritize those with a proven track record and positive reputation among fellow travelers. Seek out reviews and testimonials from previous customers to gain valuable insights into their experiences and overall satisfaction. Consider the company's longevity in the industry as well, as it often signifies its expertise and ability to consistently deliver high-quality service.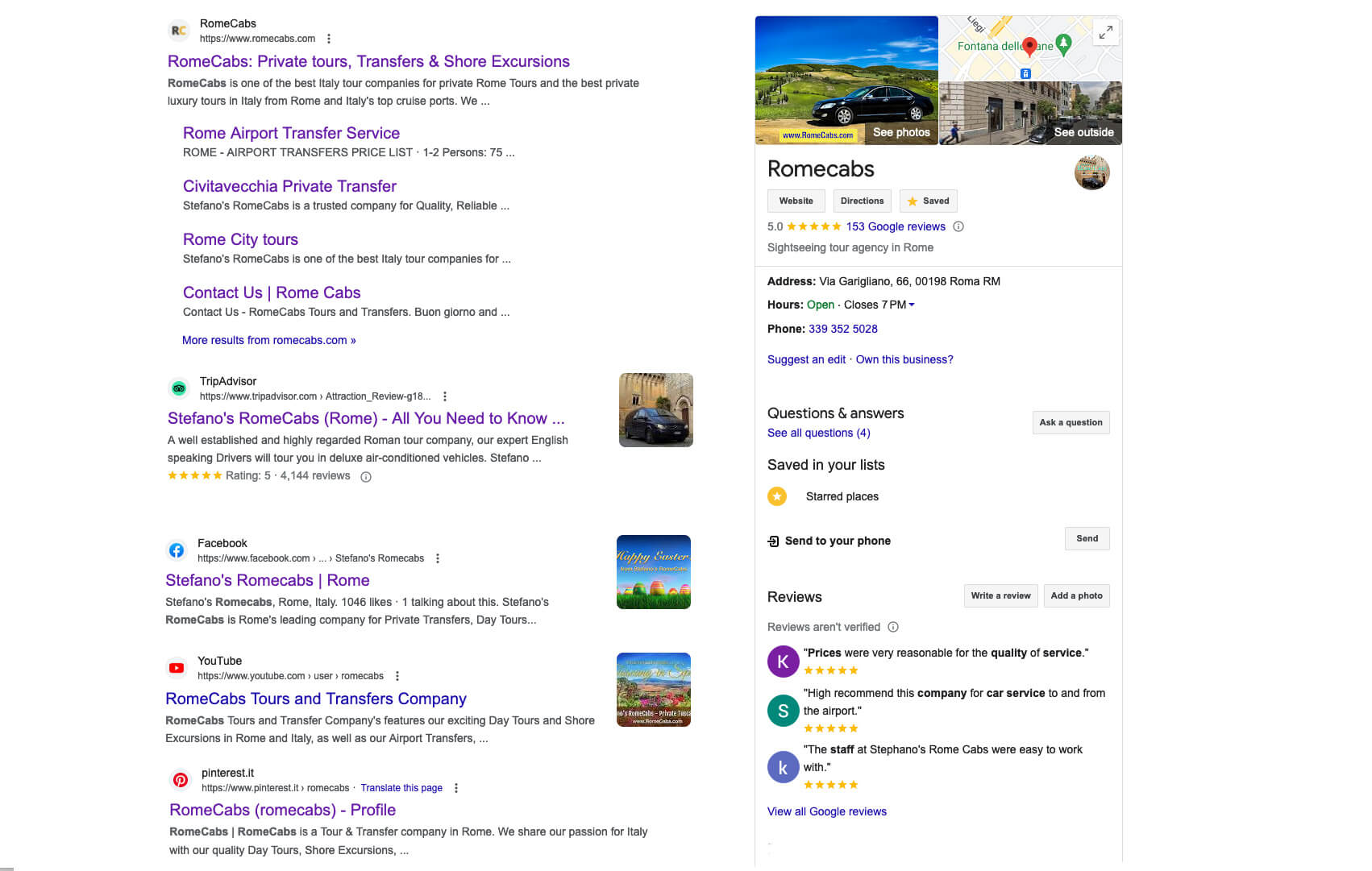 Once you have identified reputable companies, take the time to visit their websites and delve deeper into their offerings. Compare the itineraries, prices, and available customer feedback to help you narrow down your options. Pay close attention to the details, ensuring that their offerings align with your preferences, interests, and budget.
By engaging in thorough research and comparison, you can make an informed decision and select a reputable tour company that offers an exceptional shore excursion experience from Civitavecchia.
Civitavecchia Shore Excursion Options

When searching for the ideal tour company for your shore excursions from Civitavecchia, it's crucial to consider the range and quality of excursions they offer. This will give you valuable insights into their level of expertise and professionalism.
Whether you are looking for private tours of Rome from the Cruise Ship, or wish to explore the countryside from Civitavecchia, a company that offers a diverse selection of well-curated excursions encompassing popular destinations from Civitavecchia, demonstrates its commitment to providing enriching and memorable experiences for its clients.
Take the time to evaluate their itineraries and ensure they cater to your specific interests and preferences, providing you with a truly personalized and enriching experience.
By assessing the variety and quality of shore excursions available, you can ensure that you choose a company that meets your specific interests and preferences while guaranteeing a high standard of service.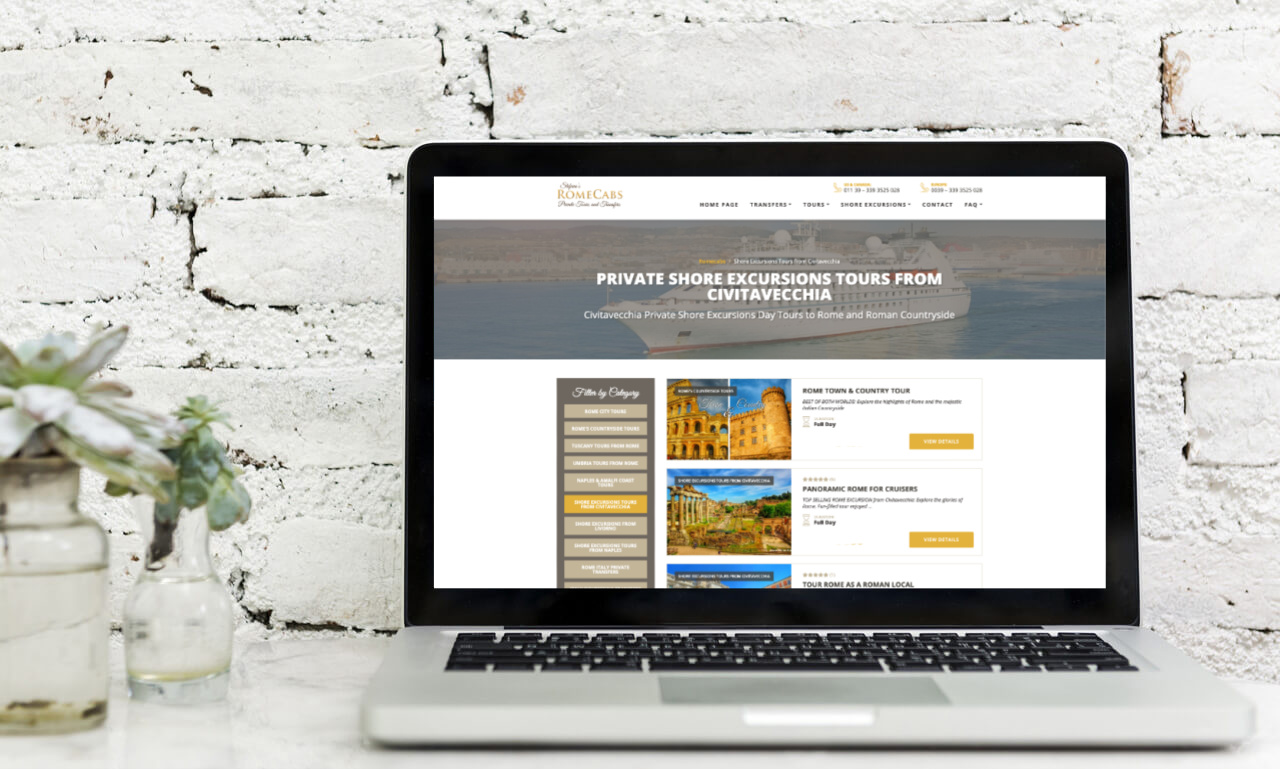 For example, at RomeCabs we offer a variety of Rome Shore Excursions from Civitavecchia as well as Countryside Tours from Civitavecchia, a Tuscany Tour from Civitavecchia, and a Wine Tasting Tour from Civitavecchia. With a wide range of exciting tour destinations and itineraries, we offer our guests a variety of choices based on their interests.
If cruisers have already visited Rome before, they can enjoy private excursions to charming Medieval towns from Civitavecchia, sip wine at a winery in the hills of Umbria, or explore Tuscan towns like Pitigliano and Sovana from Civitavecchia.
Licensed and Insured Tour Drivers and Vehicles
Ensure that the tour company you book has properly licensed drivers and vehicles. This ensures that they comply with local regulations, operate legally, and are properly insured. In Italy, only professionally licensed Drivers can be limo drivers, and only professionally licensed vehicles can access cruise ports and city centers.
At RomeCabs, we prioritize safety and security above all else. Our team of drivers consists of English-speaking professionally licensed limousine drivers, ensuring a high standard of expertise and professionalism.

Additionally, our vehicles possess the necessary professional licenses, are fully insured, and are regularly maintained at authorized Mercedes Service Centers, providing our clients with peace of mind throughout their journey. We never compromise on safety measures and take every precaution to ensure a secure and comfortable travel experience for our valued customers.
Permission to access the piers in Civitavecchia Port

Access to Civitavecchia Cruise Port is not granted to just any vehicle or driver. A special security clearance is required to enter the port and provide convenient pickup and drop-off services directly at the piers where the ships are docked.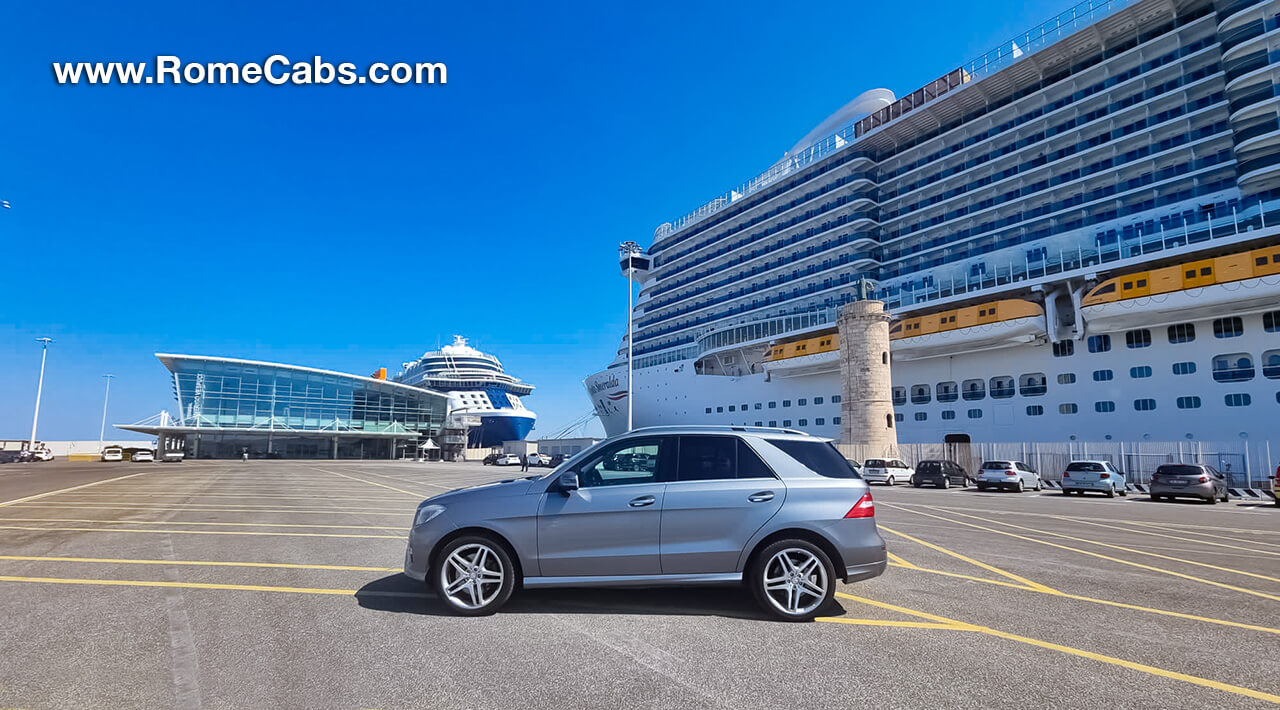 When booking your Civitavecchia Shore Excursions, it is crucial to ensure that the tour company you choose has the security clearance to access the port. Otherwise, you may find yourself having to rely on the port shuttle, wasting valuable time that could be spent exploring during your limited excursion duration.
At RomeCabs, we prioritize your convenience and peace of mind. Our vehicles and drivers possess the proper professional licenses and security clearance to enter the cruise port. This means that we can offer our guests the utmost convenience by providing direct pick-up and drop-off right on the pier next to their ship. With us, you can rest assured that your excursion experience will be seamless and hassle-free with convenient pick-up and drop-off right on the pier next to your ship.
Transparency & Pricing of Civitavecchia Excursions

It is essential for a tour company to provide transparency in its pricing by publishing its prices on its website. This allows potential customers to make well-informed decisions before booking. If a company fails to disclose its prices online, it may indicate that its pricing is subjective and can vary depending on the individual.
At RomeCabs, we believe in conducting business with honesty and transparency. That's why we provide a clear and detailed price list for all our Tours from Civitavecchia on our website. We also include information about ticket prices for attractions that require entrance fees, our payment options, and our cancellation policy. By publishing this information, we empower our potential clients to make informed decisions about their tours from Rome's seaport.
If you come across a tour company that does not publish its prices online, you may request a comprehensive breakdown of the tour pricing, including any additional fees or charges. This ensures that there are no hidden costs or surprises along the way.
When comparing prices among different tour companies, it's also important to consider the quality of service, what is included in the tour prices, and the overall value for money. At RomeCabs, we strive to provide exceptional service, value, and a memorable experience for our customers.
Recommendations & Referrals for Civitavecchia Private Tours
When planning your shore excursions from Civitavecchia, it's wise to seek recommendations from fellow travelers, friends, or family members who have already experienced such tours. Their firsthand experiences and referrals can offer valuable insights and assist you in making an informed decision.



To gather recommendations, you can explore various travel-related platforms such as Cruise Critic Forum, Facebook groups dedicated to cruising, or other online forums where travelers and cruisers share information.
These platforms provide a wealth of knowledge and firsthand accounts that can help you evaluate different tour companies and their offerings.
By leveraging the experiences and suggestions of others, you can gain valuable insights into the quality of tours, customer satisfaction, and overall experiences. This will ultimately assist you in selecting the best shore excursion options from Civitavecchia.
Communication and Customer Support
When choosing a tour company for Italy Shore Excursions, it's important to assess the responsiveness and professionalism of their customer support team. Prompt and efficient communication plays a crucial role in addressing inquiries, making reservations, and receiving assistance during your tour.

At RomeCabs, we prioritize timely communication with our customers. We strive to reply to email inquiries and booking requests within approximately 24 hours. In the rare event that you don't receive a response within this timeframe, we encourage you to give us a call. It's possible that your email may not have reached our inbox or that our email reply did not reach yours. We also recommend checking your Spam Folder and adding our email address to your whitelist to ensure that all our important correspondences reach your inbox.
By ensuring effective and reliable communication, we aim to provide exceptional customer service and address any concerns or questions you may have. Your satisfaction and peace of mind are our top priorities, and we are committed to delivering a seamless and enjoyable experience throughout your journey.
Trust and Confidence
Ultimately, trust your instincts and choose a tour company that inspires confidence in their services. Take into account their reputation, years of experience in the industry, reliability, and ability to address your concerns and inquiries effectively.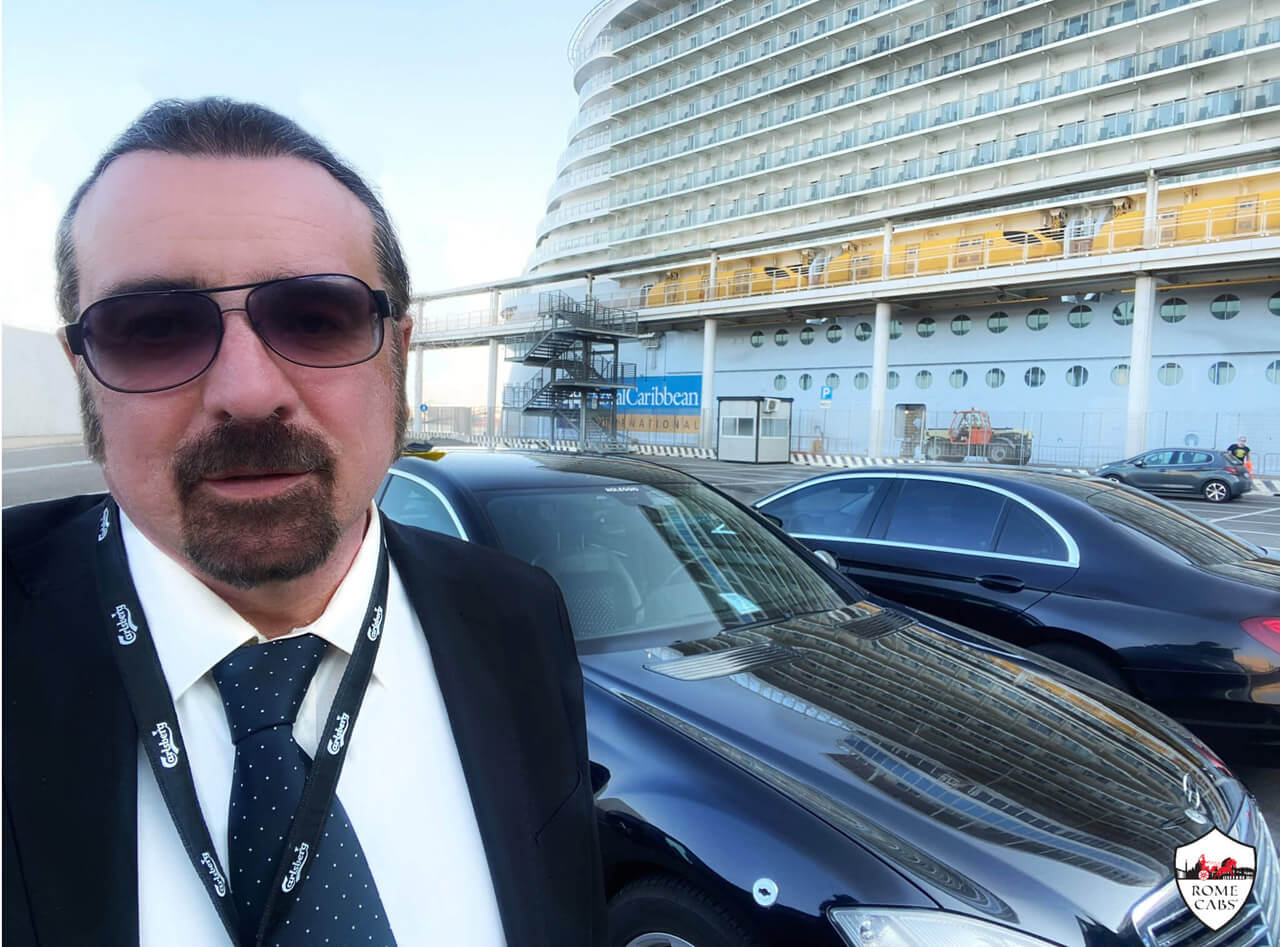 Choosing the best tour company for shore excursions from Civitavecchia requires careful consideration and research. By following the guidelines discussed in this blog, you can make an informed decision that ensures a memorable and fulfilling experience during your visit to Italy. Now that you have the tools to choose the best tour company, it's time to start planning your unforgettable shore excursion from Civitavecchia.
Whether you're interested in exploring Rome's iconic landmarks, uncovering the secrets of ancient ruins, or immersing yourself in the beauty of Italy's countryside, RomeCabs is here to make your dream excursion a reality.
Visit our website today, browse our offerings, and book your Civitavecchia shore excursions with RomeCabs. We look forward to creating a truly memorable experience for you.
* Find us online also on: