Buongiorno and welcome to Stefano's RomeCabs, Rome's leading company for Rome Car tours and private excursions from Civitavecchia.

If you plan to visit Rome on an extended stay in Italy or just for a day on a Rome excursion from Civitavecchia, one of the most important things you must consider is how to get around Rome.

Even though getting around Rome is possible on foot or using public transportation, it's not always easy. As lifelong locals of Rome, we've gotten around Rome on foot, on public transportation, and with Taxis.
First of all, if planning to get around Rome on foot, by public transportation, or using Taxis, you will need to properly formulate your daily itinerary in advance, and carefully research your walking routes, bus routes and bus stops, metro routes, metro stations, and taxi ranks so as to not waste more time getting lost and missing out on sightseeing opportunities.

If you are visiting Rome in the summer you will find that it can get pretty hot outside. On many days it even reached the high 90s, making it a challenge to walk extensively under the scorching sun.
During the months of late fall through early spring one can expect cold, wet, and rainy weather which makes it uncomfortable to walk around Rome all day while soaked and chilled to the bone.


It's quite common for the streets in Rome's historical center to be crowded with vehicles, scooters, bicycles, and pedestrians - often all of them sharing the same narrow (and usually cobbled) streets creating chaos and confusion.
You will also need a map or a navigator to find your way around Rome as it's so easy to get lost. While getting around Rome on foot is certainly doable and many tourists do just that, you would see far fewer sites and can feel pretty exhausted at the end of the day.
Public transportation in Rome is often slow, crowded, and hot (most buses and subways are not air-conditioned). Crowded buses and metros going to touristy areas are often targeted by pickpockets who prey on distracted and confused tourists.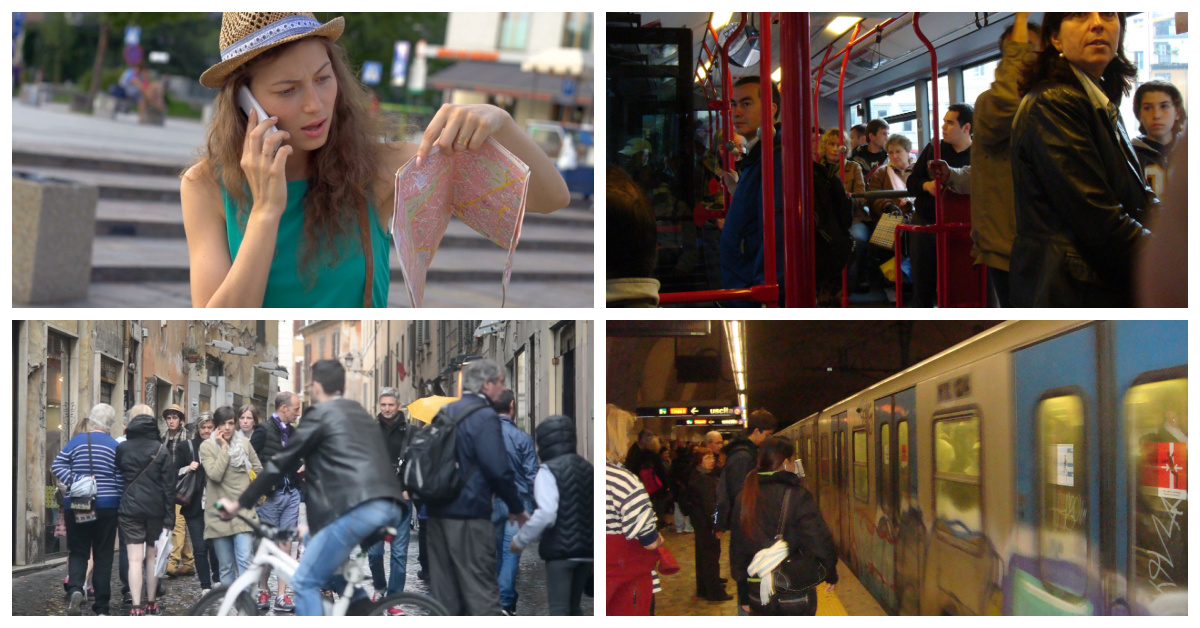 Taking taxis is another available option that can be used to get around Rome. Taxis are not hailed, but can be found at official Taxi Ranks near many of Rome's attractions or a Taxi can be dispatched by phone. Most Taxis belong to Cooperatives, and their phone number (usually 4 digits) is displayed on the vehicle's doors along with the Roma Capitale emblem.
The vast majority of Rome Taxis are small economy cars that can only accommodate up to 3-4 passengers (maybe 3 passengers comfortably). Larger Taxi vehicles that can seat more passengers are rare. As such, Rome city taxis are not suitable for families or groups of more than 3-4 traveling together, or families with small children that require child safety seats.
Taxis also go on strikes from time to time, and during general public transportation strikes, it's very difficult to find a taxi as they are in great demand by locals and tourists who would otherwise have used public transportation.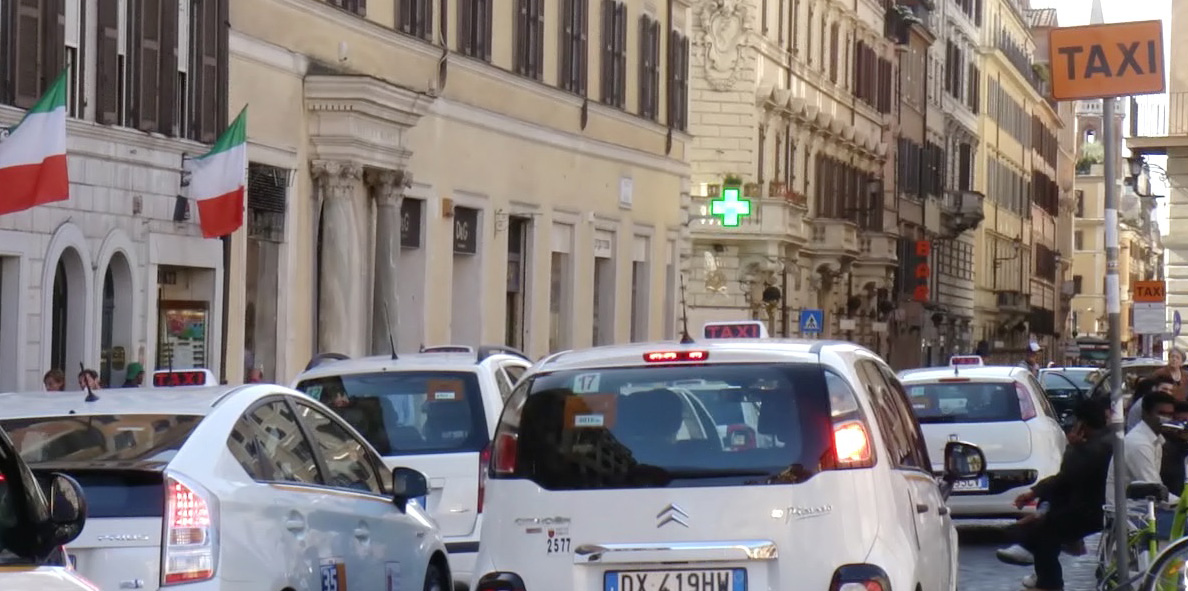 All in all, it's quite possible to get around Rome by foot, using public transportation, or taking Taxis. While they are all doable and inexpensive, they are not easy, convenient, efficient, comfortable, or suitable for everyone. As it takes so long to get from place to place, it diminishes sightseeing opportunities and makes your day unpredictable.
If getting around Rome by walking or public transportation is challenging enough for locals and Italians who are accustomed to Rome, for tourists unfamiliar with the city, the local public transportation system, and the local language, it can be quite overwhelming.


If you are interested in how to get around Rome with ease, we perfected the solution:
HOW TO GET AROUND ROME WITH EASE
Get around Rome with ease on a Private Tour by Car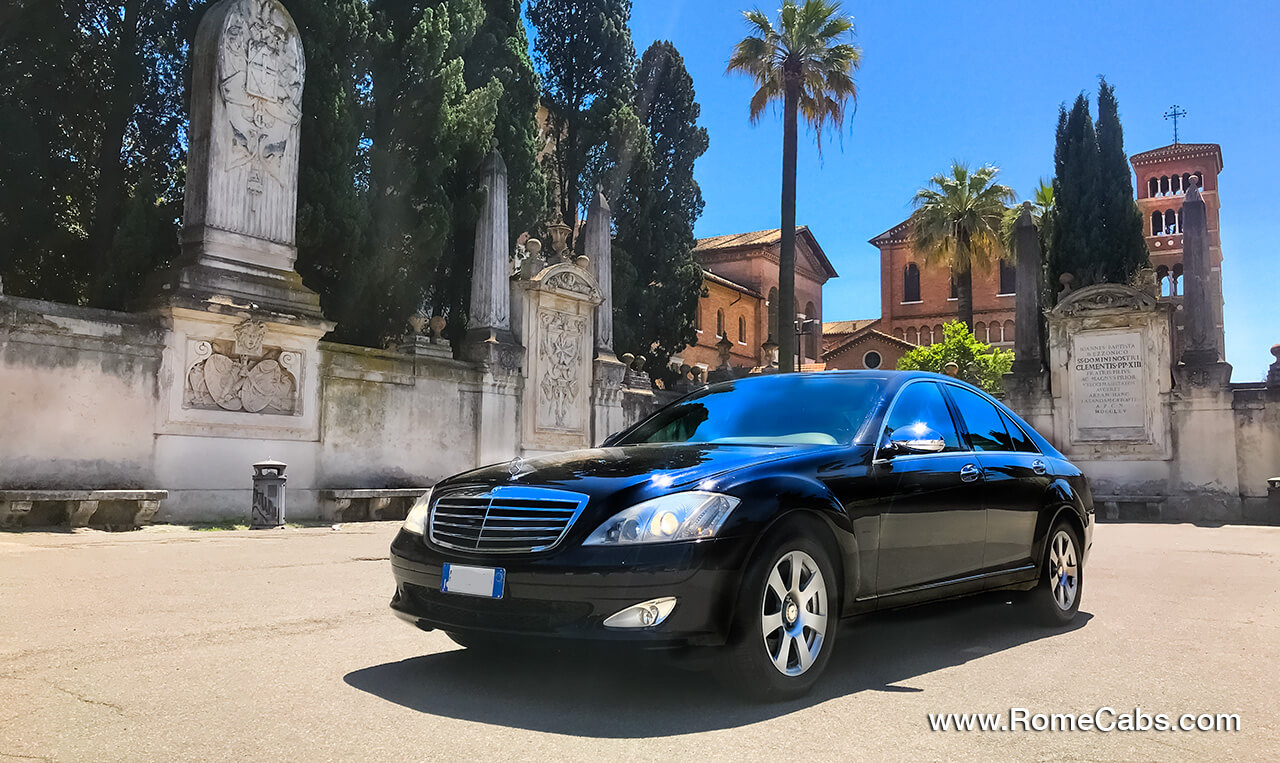 Back when our company was founded in the early 2000s (it's been 20 years as of this article!), the concept of private tours by car in Italy was just emerging as an answer to the call of helping the increasing numbers of travelers and cruisers experience Rome easier, with lesser effort and greater enjoyment.
Rome's visitors were increasingly families with small children, large multi-generational families, groups, senior travelers and cruisers, travelers with mobility issues, and travelers short on time but with long "must-see places in Rome" lists for whom exploring Rome on foot, on public transportation, or using taxis was not a suitable option.
Private Rome tours by car are not just something exclusively reserved only for the ultra-wealthy, but an increasingly popular affordable luxury for many travelers to get around Rome with ease, comfort, and efficiency.
All our Rome Tours and Excursions are private


All our Rome tours are private just for you and your family or travel companions for ultimate comfort, privacy, and tour enjoyment.
By not having to share your tour with strangers, you can tour at your own pace, and customize your Rome tour if you wish to spend more time at certain sites and less at others, or skip certain sites and visit others.
When you book a private tour of Rome you will have your driver's undivided attention, and s/he will be at your service for the duration of your driving tour in Rome.
Rome Private Tours in luxurious vehicles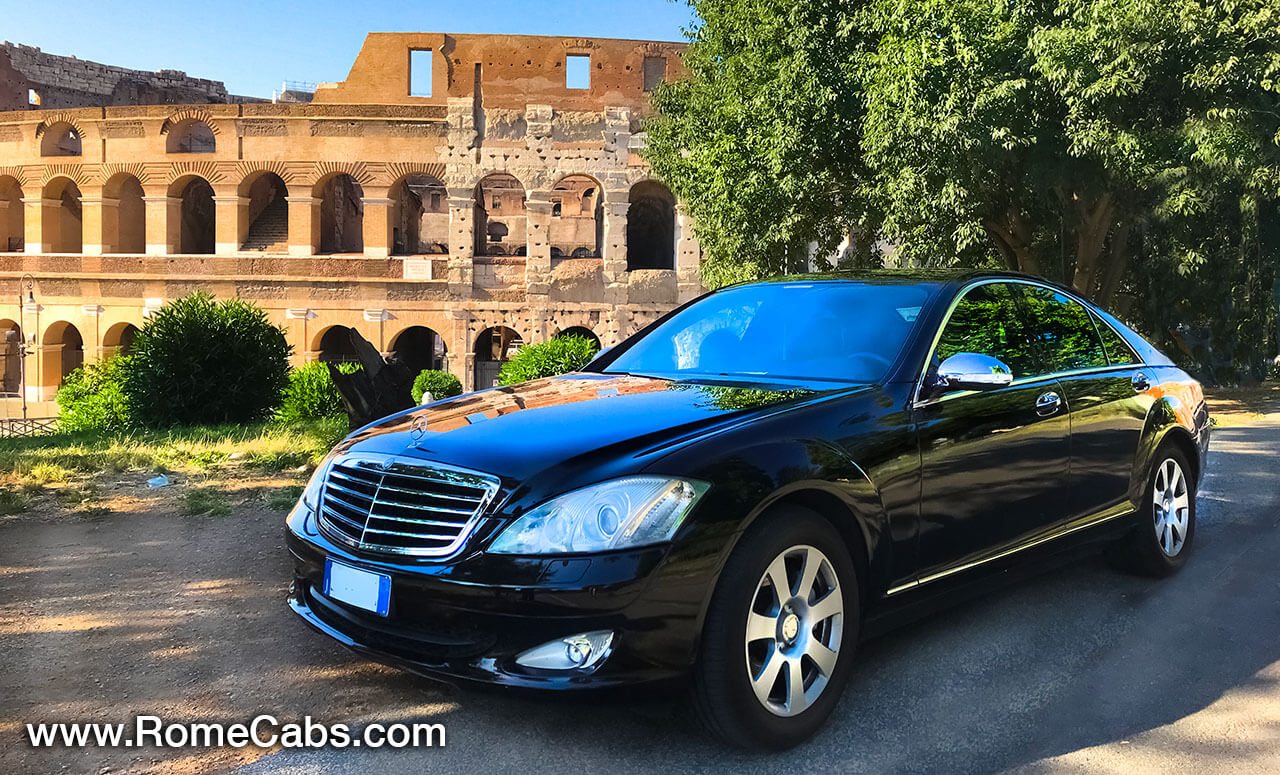 Our Rome private tours and Rome Shore Excursions from Civitavecchia are an affordable luxury for travelers and cruisers. In Italy, the type of deluxe Mercedes or BMW vehicles we use for Rome driving tours are categorized as limousines.
Our tours by car are conducted in professionally licensed beautiful deluxe vehicles for a luxurious limousine tour experience that will make you feel like VIP!
While most tourists will either be walking around with maps in hand or following a huge group, you will arrive in style at each place you visit in your smart deluxe limousine vehicle driven by your personal driver.


Convenient Hotel Pick-Up/Drop-Off in Rome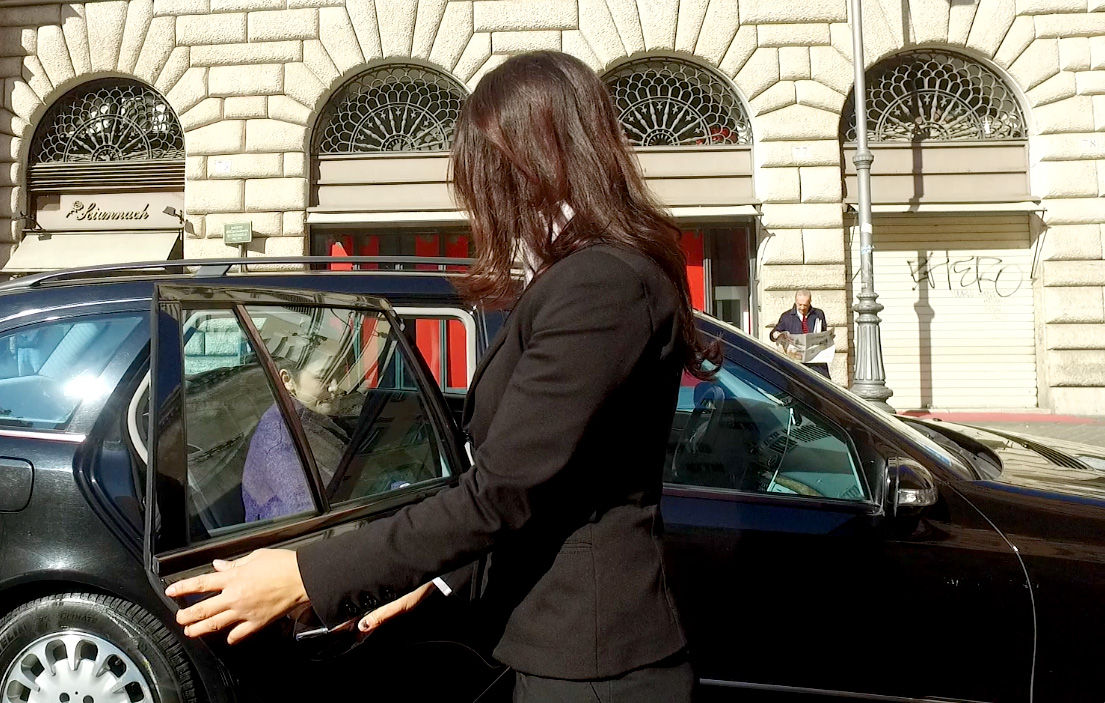 All our Rome sightseeing tours by car include convenient pick-up and drop-off at your hotel in Rome.
You will be the envy of guests at your hotel when you will be met by your professionally licensed English-speaking personal Driver ready to whisk you off on a day of sightseeing adventures. Your private deluxe limousine vehicle will be waiting for you in front of the hotel.
At the conclusion of your Rome luxury tour, your driver will take you back to your hotel for a convenient arrival.
Unlike other DYI guests at your hotel who arrive back exhausted after walking and standing all day seeing just a few sites, you will arrive back at your hotel rested after seeing so much more of Rome on our private tour, and ready for your evening night out!


Minimize walking distances on Rome tours by car







Our tours by car are conducted in professionally licensed vehicles that are authorized access to all the areas in the historical center for an easy and convenient tour experience.
Your personal Driver will take you as close as lawfully possible to the attractions you visit to minimize your walking distance and will wait with the vehicle for you to return. Getting around Rome doesn't get any better, easier, or more luxurious than this!
Unlike DIY options of sightseeing Rome on foot or using public transportation, when you book private tours of Rome, you don't have to do any "homework" in advance to plan your itinerary on your own, negotiate your way around Rome's confusing streets using a map or a navigator, or figure out the bus and metro routes and stops. Your driver will take you directly to the sites in your tour's itinerary.
We've done all the homework for you and created fun-filled Rome tour itineraries to fill your day with wonderful places to see and visit. Whether you wish to tour the Wonders of Ancient Rome, walk in the footsteps of the ancients along Rome's Empire Roads, tour Rome like a local, or experience Rome in 3 days, all you have to do is browse through our collection of Rome city tours, choose your preferred Rome tour, and book online!


Maximize sightseeing in Rome on our private tours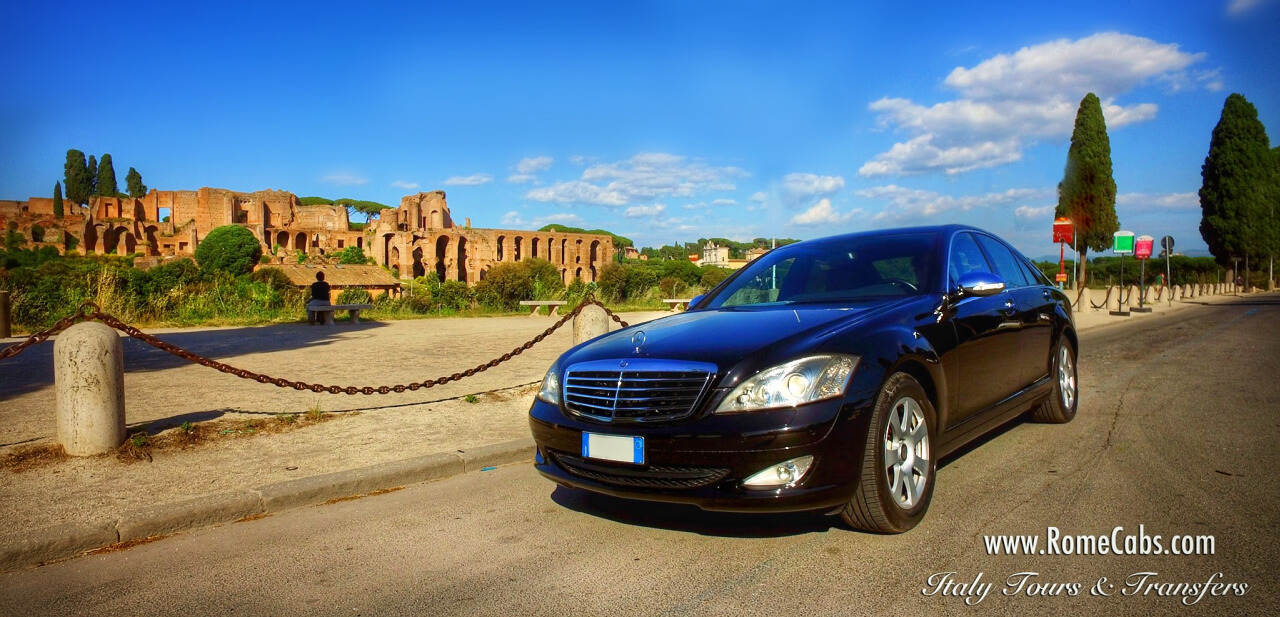 One of the many benefits of booking a Rome tour by car is that you have the opportunity to see MORE of Rome in LESS time with ease!

Since on Rome driving tours you are taken close to each attraction you visit, you don't waste time getting from place to place.

If you are on a Rome shore excursion from Civitavecchia, when booking a Rome tour by car instead of a bus tour, you will see and visit twice as many places and create treasured memories that will last a lifetime.

Since tour buses cannot access the historical center, they can only load and unload passengers around the perimeters, which results in long walking distances (even several blocks) to the nearest attractions.


Thank you for reading our travel blog How to get around Rome with ease, and for choosing Stefano's RomeCabs for your luxury tours in Italy! We look forward to showing you beautiful places in Rome.