Buongiorno and welcome to Stefano's RomeCabs, Rome's top-rated company for Rome Tours, Civitavecchia Shore Excursions, and Transfers in Italy.
For decades, the sun-soaked allure of summer has been the crown jewel of Italian travel. But recent headlines have painted a stark picture of summer travel to Europe, particularly Italy: soaring prices mirroring an exponential surge in tourist numbers.
Sold-out hotels, beaches along the coastline teeming with sunseekers, museums, and monuments fully booked months in advance or plagued by seemingly endless queues, famous squares bursting at the seams with visitors, and cities and villages straining under the weight of tourism.
To make matters more daunting, scorching heatwaves in July and August send temperatures skyrocketing past the 100-degree mark, turning outdoor sightseeing into a sizzling ordeal.
In response, many summer travelers and cruisers have begun spilling into the supposedly quieter spring and fall months, hoping to find cooler weather, budget-friendly deals, and a respite from the tourist hordes. Yet, these once "off-shoulder" seasons are beginning to take on a semi-peak status of their own, with crowds and prices inching higher.
Yet, amidst this evolving travel landscape, a hidden gem emerges.
Savvy travelers are increasingly discovering that winter is the fresh shoulder season in Italy. Winter travel to Italy offers a one-of-a-kind, enchanting experience distinctly different from the bustling summer months. From the serenity of less crowded attractions to the allure of lower prices, winter travel in Italy holds untapped treasures for both discerning tourists and adventurous cruisers.
Step into the magic of Italy's winter wonderland, where hidden gems await discovery, and the charm of a quieter, more authentic Italy beckons. Here is why you should consider your next trip to Italy in the winter.
Discover Winter in Italy:
Your New Favorite Shoulder Travel Season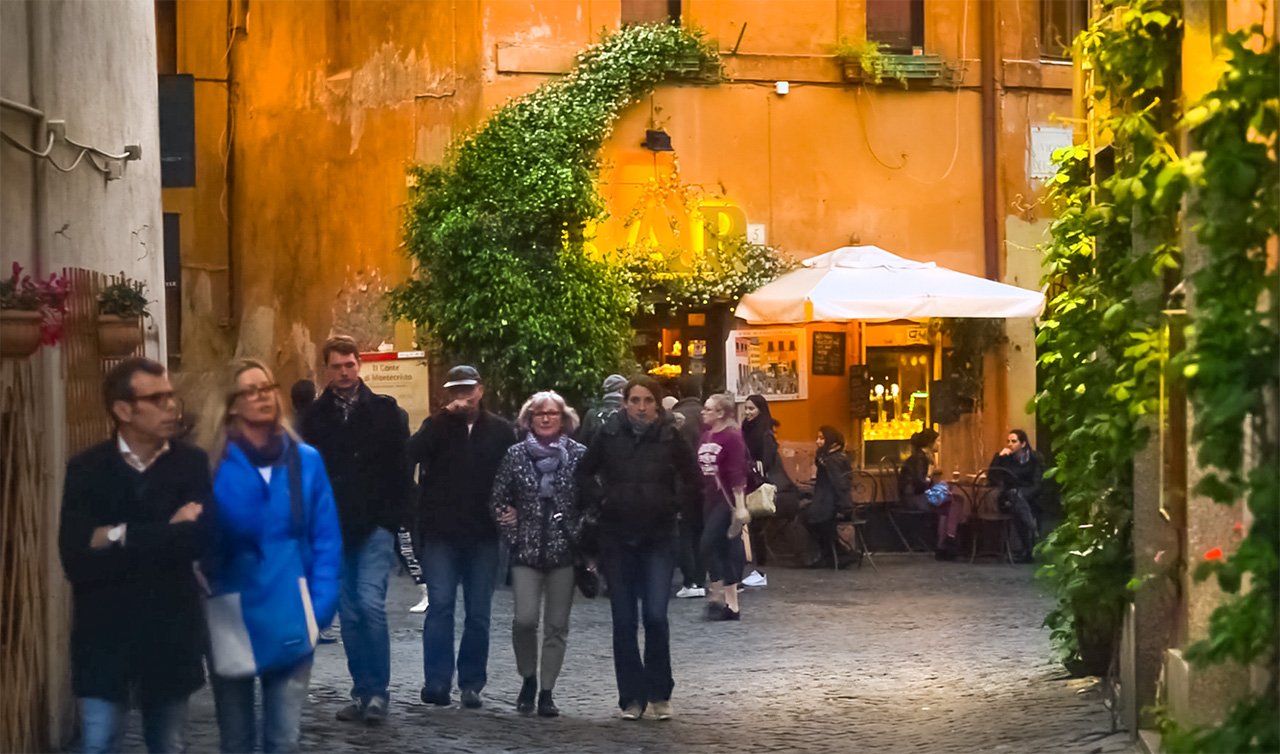 Italy in Winter: Traveling Smart and Saving Big
Embracing Italy's winter season unlocks an array of budget-friendly travel opportunities.
Getting to Italy in winter is often more affordable as well. Quite often airlines offer competitive prices on flights during this season, making it easier to reach your Italian destination without breaking the bank.
Winter also brings a welcome drop in accommodation prices, making your stay in Italy even more enticing. Whether you're seeking the charm of a cozy boutique hotel or the rustic allure of a countryside villa, you'll discover a plethora of options that won't break the bank.
As the crowds disperse, you'll find that not only are prices lower, but availability also increases. This translates to a wider selection of accommodations for travelers seeking value for their money.
Harness the savings from reduced airfare and hotel rates to elevate your travel experience in Italy. Consider indulging in lavish room upgrades or treating yourself to exclusive private tours in Italy, adding an extra layer of luxury to your journey. Or go shopping!
Winter Sales kick off after the first week of January, bringing incredible deals on Italian fashion. It's the perfect opportunity to revamp your wardrobe while keeping your wallet happy. Even if you can't make it to Italy right at the start of the winter sales, don't worry. These sales continue throughout the month, with prices getting even more tempting, although selections become limited as the season progresses.
By choosing to travel during the winter season, you can enjoy Italy's unique charm while also reveling in the budget-friendly advantages it offers.
Embrace Mild Winters in Central and Southern Italy


One of the best-kept secrets of Italian winters is their mildness, particularly in central and southern regions. While northern Italy experiences its fair share of snowfall and winter chill, the central and southern parts of the country enjoy pleasantly mild temperatures, often hovering in the 50s (°F).
This means you can explore with comfort and ease, whether you're wandering the historic streets of Rome, taking in the beauty of Florence, or savoring the Roman countryside or coastal towns and villages of the Amalfi Coast.
Discover Italy's Treasures in the winter without the Crowds
The winter months transform Italy's renowned cultural treasures into havens of tranquility. Museums, galleries, and historic sites are no longer the crowded spaces you'd encounter during the summer peak.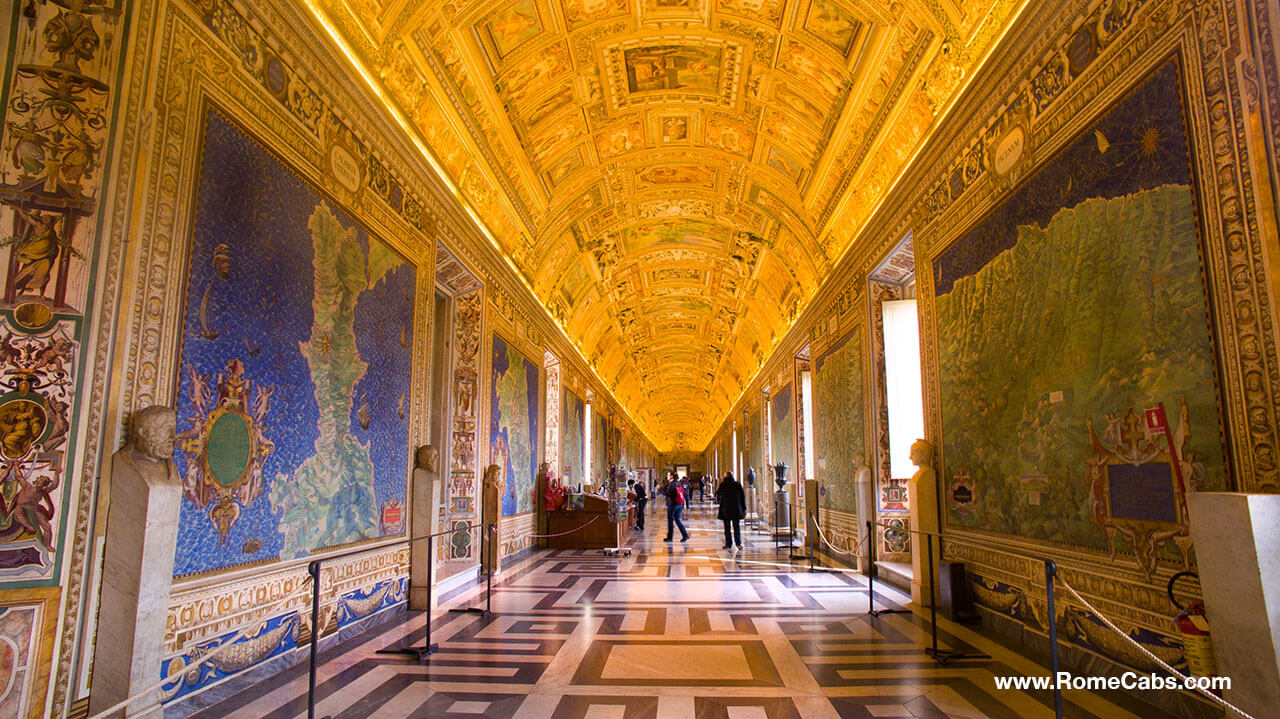 There are so many great reasons to visit Rome in the winter. You can appreciate the magnificence of the Vatican Museums and gaze at Michelangelo's dramatic ceiling in the Sistine Chapel without jostling through the crowds.
At the Uffizi Gallery in Florence, take your time admiring Botticelli's "The Birth of Venus" without being rushed. Even the Colosseum, an iconic symbol of ancient Rome, offers a more intimate experience without the wall-to-wall tourists and tickets that sell out months in advance.
Famous squares like the Spanish Steps and Trevi Fountain in Rome regain their tranquil charm in winter. During the summer, these squares are often swarmed with tourists, making it nearly impossible to enjoy their beauty.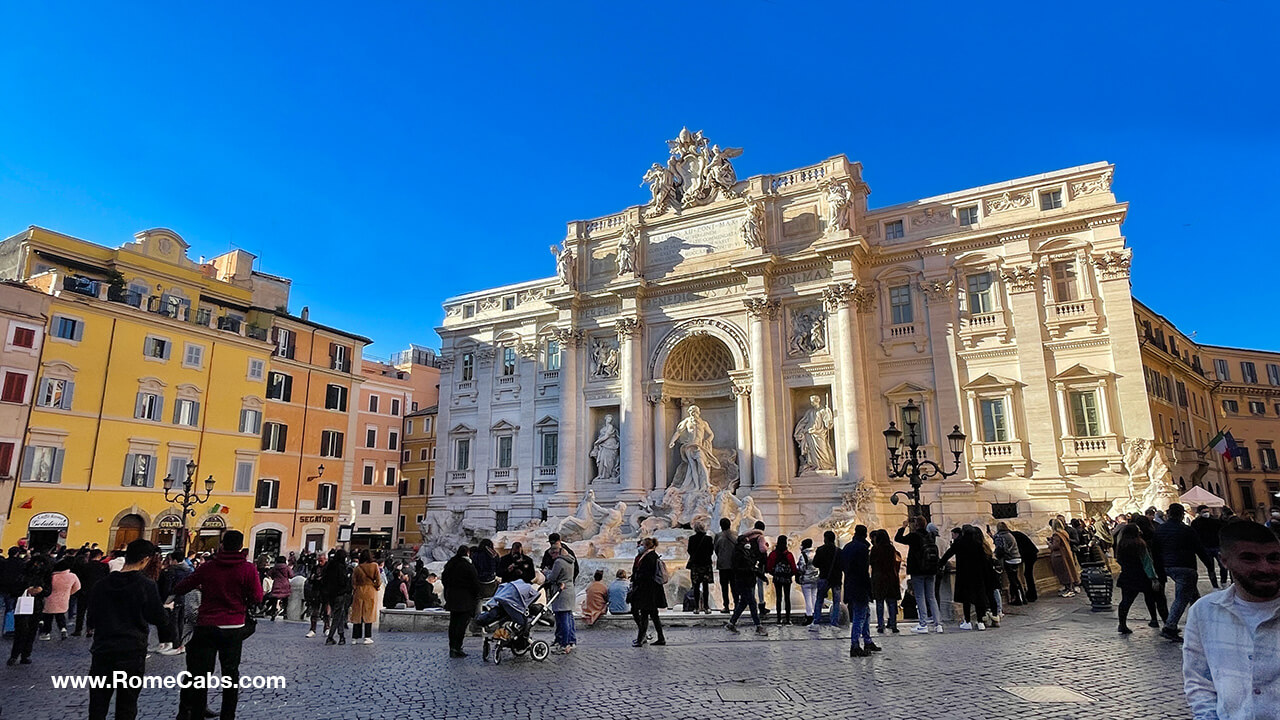 But in winter, you can take leisurely strolls around the Spanish Steps, follow the timeless tradition of tossing a coin into the Trevi Fountain without being crushed by crowds, and embrace the serene atmosphere that these landmarks truly deserve.
You can also minimize your need for public transportation in Rome in the winter so as to not waste precious daylight time waiting for buses, or expose yourself to winter colds and flu in crowded buses and metros.
Embrace the Magic of Christmas in Italy
Italy in winter is not only a haven for travelers but also a place where the spirit of Christmas comes alive in a unique and enchanting way. As you explore the country's serene landscapes and cultural treasures, you'll find yourself immersed in Italian Christmas Traditions.
Italy's cities don't hold back when it comes to Christmas decorations. Wander through the streets of Rome, Milan, Florence, Naples, or Salerno, and you'll be dazzled by the festive displays of lights, ornaments, and garlands that adorn squares and buildings.
Piazzas are often adorned with towering Christmas trees and decorations. The atmosphere is nothing short of enchanting, making it the perfect backdrop for evening strolls and capturing the essence of the holiday season.
Savor Christmas treats like torrone, panettone, or panforte. You can't miss them, they will be offered in abundance at most gastronomic shops and markets.

Christmas Markets in Italy
If you're fortunate enough to visit Italy during the winter months, you'll have the opportunity to experience charming Christmas markets.
Towns like Arezzo, Montepulciano, and Salerno transform into festive wonderlands, with colorful stalls selling handcrafted gifts, local delicacies, and holiday decorations. It's the perfect place to find unique souvenirs and embrace the holiday spirit, Italian style.
Experience Living Nativities in Italy


Venture into the countryside, and you'll encounter a cherished Italian Christmas tradition—Presepi Viventi, or Living Nativity scenes. Many towns and villages in Italy reenact the nativity scene with live actors, recreating the birth of Jesus in a captivating and authentic manner.
These scenes often take place against the backdrop of medieval streets and historic churches, adding a touch of historical charm to the Christmas story.
La Befana Festival - fun for the whole family


For families traveling with children, Italy has a special treat in store. On January 6th, Italians celebrate the feast of La Befana, a kindly witch who delivers gifts to children, much like Santa Claus.
The town of Urbino in central Italy hosts a vibrant La Befana Festival, complete with parades, street performances, and sweet treats. It's a joyous occasion that captures the imagination of young and old alike.


As you explore Italy's winter wonders and relish the serene ambiance, don't miss the opportunity to immerse yourself in the country's rich Christmas traditions. From festive markets and living nativity scenes to the delightful La Befana Festival, Italy offers a magical way to celebrate the holiday season, making your winter journey even more memorable.
Savoring Italy's Winter Culinary Delights
Winter in Italy is a time to indulge in a tantalizing array of culinary delights. Warm up your palate with hearty dishes like ribollita, a Tuscan bread soup that embodies the concept of "cucina povera" or poor cooking, featuring winter vegetables and day-old bread.
In the north, polenta takes center stage, made from ground cornmeal that can be served as a comforting porridge with cheese, braised beef ragù, or stews.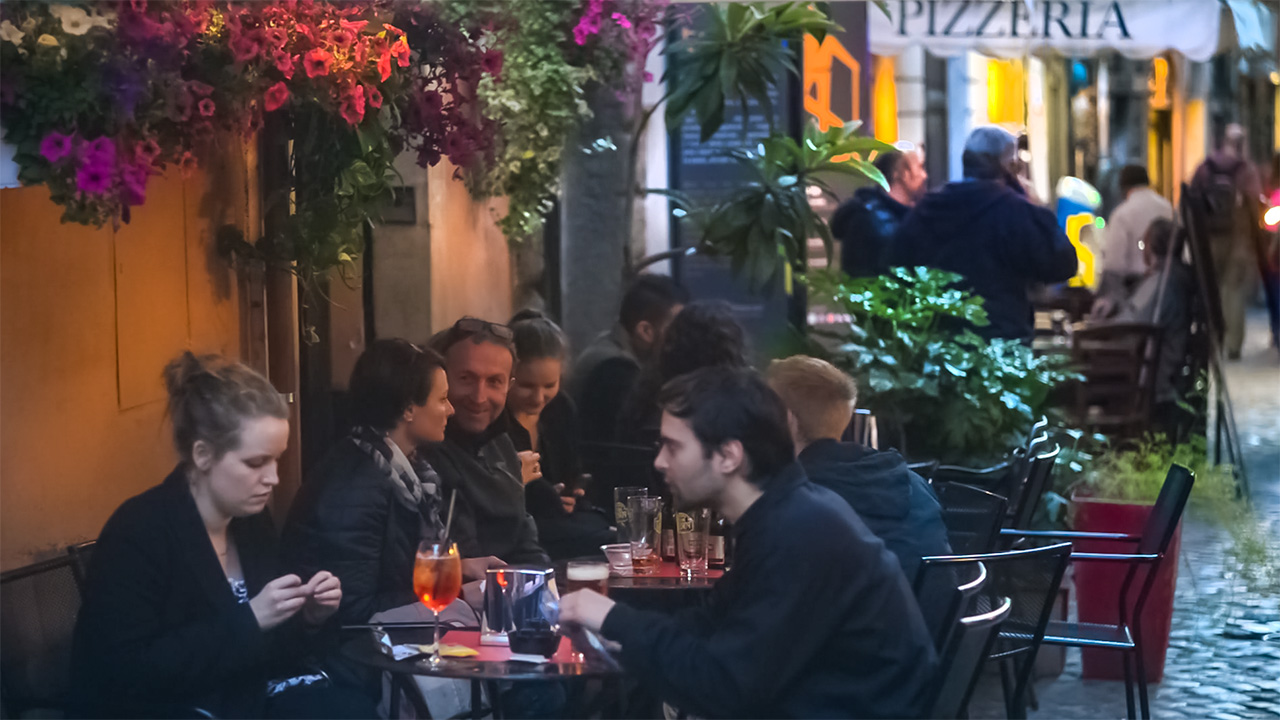 Venture to Umbria to discover the exquisite black winter truffles, foraged in the hills near hazelnut and oak trees. These truffles, known for their earthy and robust flavor, are featured in dishes like salsa alla spoletina, enhancing silky egg tagliatelle with minced truffle, olive oil, garlic, and salt.
Another comforting winter classic is risotto, a creamy delight made from rich broth, short-grain Italian rice, and a splash of dry wine. Try various risotto with porcini mushrooms, saffron, or seafood to create the perfect cold-weather comfort food.
To complement these hearty dishes, warm winter beverages are a must.
Vin Brulè, Italy's version of mulled wine, infuses fruity red wine with aromatic spices like anise, cloves, cinnamon, and citrus zest. It's a seasonal favorite, often enjoyed at Christmas markets throughout November and December.
And when it comes to hot chocolate, Italian cioccolata calda takes the indulgence to another level. Thick and decadent, it boasts a higher cocoa content than milk, resulting in a velvety, satisfying texture. Whether enjoyed on its own or crowned with a dollop of whipped cream, Italian hot chocolate is the ultimate winter treat that will surely warm your heart and soul.
Where to Go: Italy's Winter Highlights
Italy's winter treasures extend far and wide, offering a diverse array of destinations to explore during this underrated travel season. While northern regions may be covered in a glistening blanket of snow, others enjoy milder temperatures and enchanting landscapes.
Here are some of Italy's winter highlights, including Rome, Tuscany, Umbria, and the Roman Countryside:
Rome: Eternal City, Timeless Charm even in the winter
Rome, often bustling with tourists during the summer, transforms into a serene and enchanting destination in winter. The city's historic sites, such as the Colosseum, Roman Forum, and the Vatican Museums, are far less crowded, allowing you to explore them at your own pace.
Enjoy leisurely walks around the Spanish Steps, Piazza della Rotonda, and Piazza Navona and make a wish at the Trevi Fountain without the usual throngs of visitors. Rome's mild winter weather ensures that you can savor al fresco dining and authentic Italian cuisine in charming local restaurants.
If the weather is too chilly or wet, or if you wish to see more of Rome during the short winter days, book a private tour of Rome and relish a panoramic Rome tour in the comfort and warmth of your deluxe vehicle.
Roman Countryside: A Winter Escape from Rome
Just beyond the bustling city of Rome lies the Roman Countryside, an often-overlooked gem that comes to life in winter.
Enjoy a countryside tour from Rome to the charming towns of Bracciano along the shores of the pristine Lake Bracciano, savor a hearty lunch in the village of Ceri, and revel in Medieval wonders like Tuscania on our Medieval Magic Countryside Tour.
The aerial drone video below of Tuscania was filmed during the winter in February
Relish leisurely drive through the countryside, discovering picturesque villages, ancient ruins, and idyllic landscapes.
Discover the Mysterious Etruscans on a day trip to Tarquinia which boasts unique-in-the-world ancient painted tombs, or explore ancient Etruscan tombs on a day trip from Rome to Cerveteri and channel your inner Indiana Jones as you venture through Banditaccia Necropolis with hundreds of ancient rock-carved tombs from more than 2,500 years ago.
Tuscany: Rolling Hills and Mild Winters


Tuscany, renowned for its picturesque landscapes and charming towns, is equally captivating in winter. The rolling hills are carpeted with lush greenery, and the vineyards show hints of their future bounty. The absence of summer and fall crowds means you can enjoy wine tastings without the usual rush, immersing yourself in the rich flavors of Italy's wine country.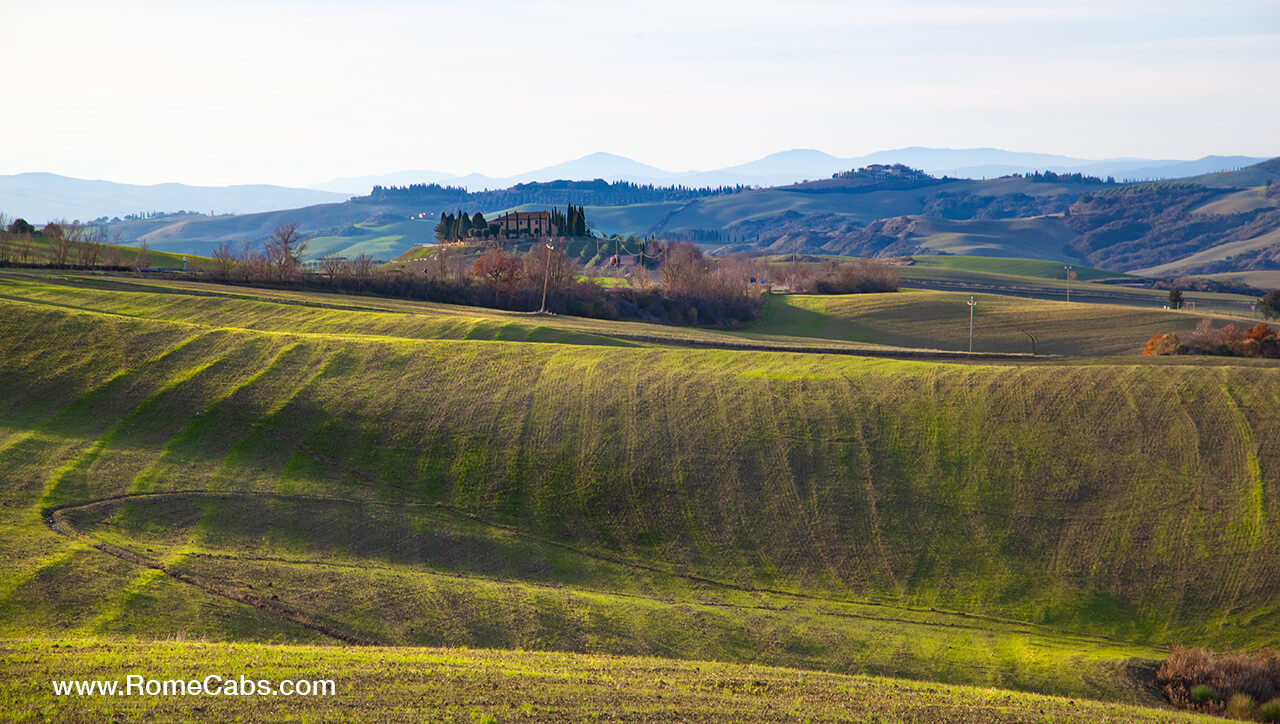 Bask in the breathtaking allure of the enchanting Tuscany on a tour from Rome. Explore Cortona and Arezzo from Rome which beckon travelers with their year-round charm.
Immerse yourself in the postcard-perfect historic towns of Montepulciano and Pienza with ease, appreciating their art, architecture, and culture without the bustling tourist crowds.
Umbria: Italy's Green Heart even in the winter
Umbria, often referred to as Italy's "Green Heart", lives up to its name in winter. This region boasts verdant landscapes, picturesque hill towns, and a sense of tranquility that's often hard to find in more touristy areas.
Take a day trip to Assisi, renowned for its stunning basilicas dedicated to Saint Francis and Saint Claire.
Discover Orvieto and stroll through its charming streets lined with historical buildings. Savor the region's culinary delights, including truffles, hearty winter dishes, and local wines.
Italy's Winter Wonderland Adventures
If you're a nature enthusiast, Italy's winter landscapes will leave you spellbound. Abruzzo region, Dolomites, and the Alps transform into a winter wonderland, inviting outdoor enthusiasts to ski, snowboard, and snowshoe.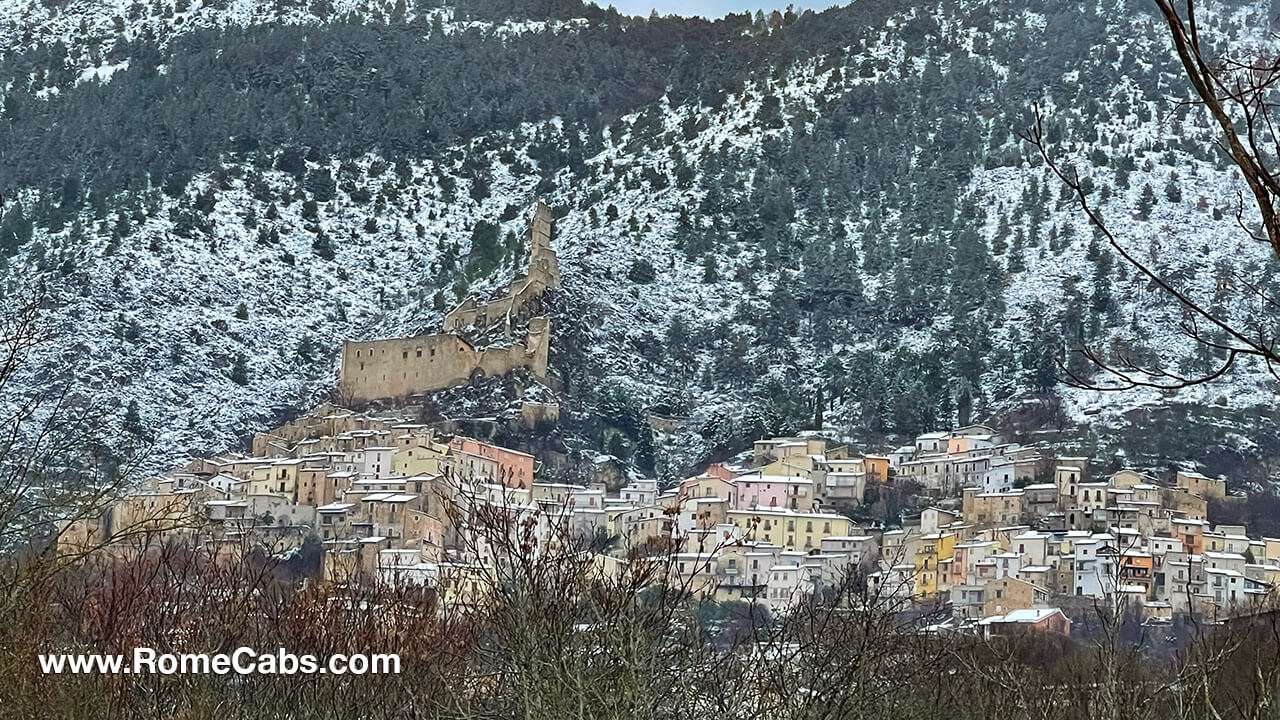 Enjoy crisp mountain air, pristine slopes, and charming alpine villages devoid of summertime crowds. Plus, don't miss the opportunity to visit Italy's enchanting lakes, like Lake Como and Lake Garda, when their beauty is unveiled in winter.
For those seeking winter's snowy embrace, the Italian Alps offer a delightful escape. Head to popular ski resorts like Cortina d'Ampezzo, Madonna di Campiglio, or Val Gardena for world-class skiing and snowboarding.
The pristine slopes, stunning mountain vistas, and charming alpine villages create a winter wonderland for outdoor enthusiasts. Whether you're a seasoned skier or a first-time visitor to the slopes, Italy's ski resorts provide a perfect backdrop for winter adventures.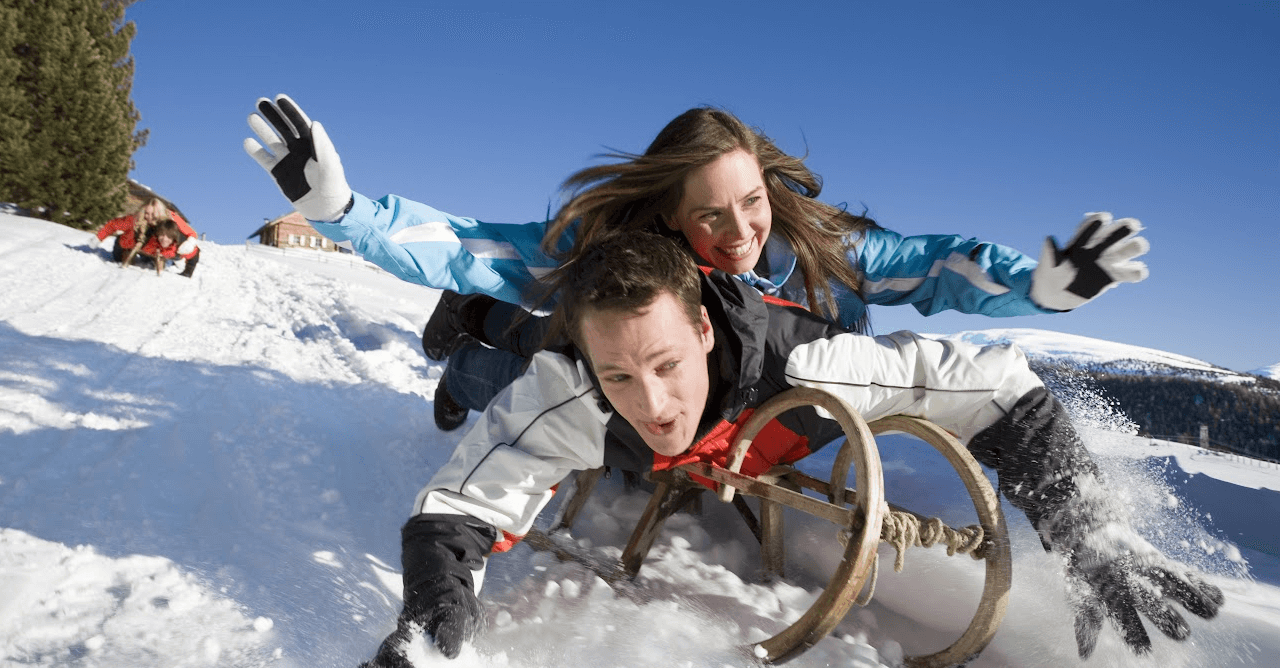 Then, if you've had enough of the snow head to central Italy for mild weather and sightseeing.
What is the downside of traveling to Italy in the Winter?

Balancing the enchantment of Italy's winter travel season, it's essential to acknowledge some of the potential downsides of embarking on this journey during the colder months.
Does it Snow in Rome?


While it does snow in northern Italy and in mountainous regions, it can also snow in Rome, Italy, but it is a relatively rare occurrence.
Rome has a Mediterranean climate, which means mild, wet winters and hot, dry summers. Snowfall typically happens in the winter months of December, January, or February, although it can be even rarer in some years. For example, during the past 15 years, it's only snowed a couple of times.
When it does snow in Rome, it often creates a picturesque scene, as the city is not well-equipped to handle significant snowfall, and the white dusting of snow on historic monuments and buildings is a rare and beautiful sight.
For Romans, however, experiencing snow in the Eternal City was quite exciting! Unfortunately, the snow, alternating between freezing and thawing, caused damage to many ancient Roman monuments that needed extensive restoration afterward.
Winter Weather in Italy is unpredictable
First and foremost, Italy's winter weather can be unpredictable, ranging from mild and sunny days to occasional rain and chillier temperatures. While this variability adds a touch of authenticity to your experience, it may require packing versatile clothing to accommodate changing conditions.


Shorter Days in the winter
One notable aspect is the shorter days, where daylight hours are limited, and nights seem to stretch on. While the diminished daylight hours may initially seem like a drawback, there are ways to turn this challenge into an opportunity for a unique and rewarding experience.

Despite the shorter days, you can still squeeze in a significant amount of sightseeing. By being strategic with your time and planning your visits wisely, you can make the most of every moment.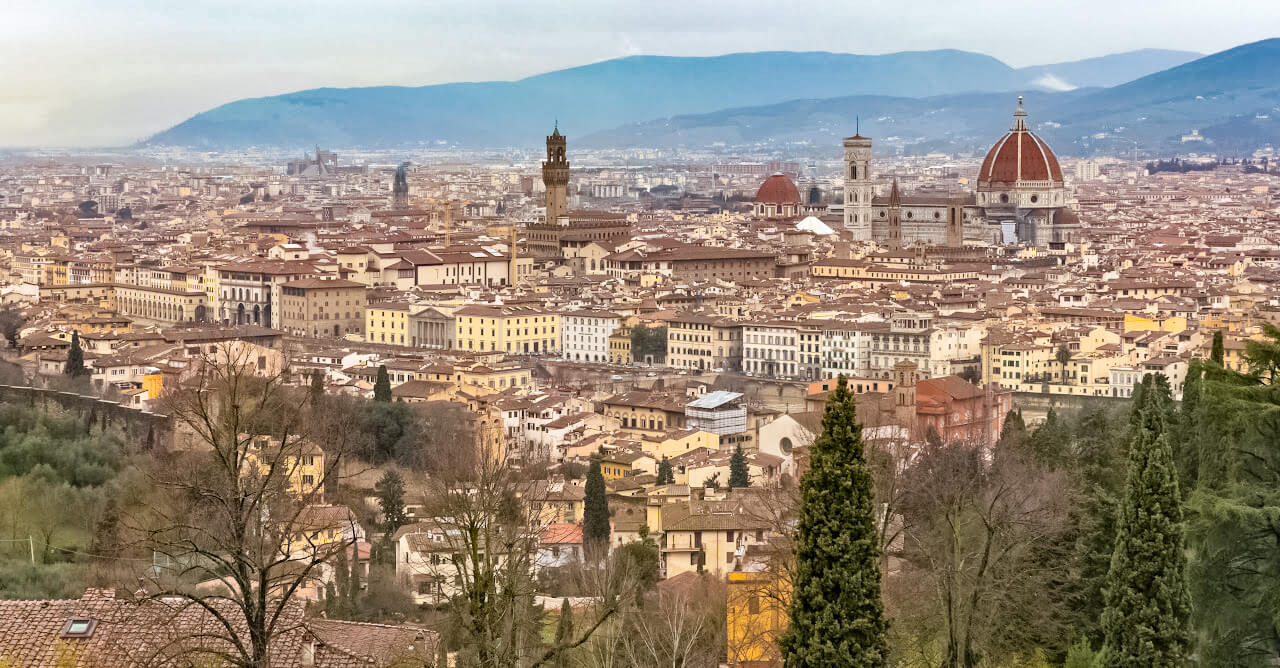 There are many great reasons to book private tours in Italy. One advantageous approach is to book tours by car in Rome or day tours from Rome to various destinations.
Booking tours by car or day tours in Italy during the winter season offers several benefits. Firstly, it allows you to see more of Italy in less time, maximizing your exposure to the country's rich heritage and diverse landscapes. You can efficiently move between attractions without the concern of navigating unfamiliar roads or public transportation in the dark.
Expert English-speaking tour drivers can offer historical context, cultural anecdotes, and insider tips that enhance your understanding and appreciation of the places you visit. You can make the most of daylight hours without worrying about transportation logistics or navigating unfamiliar roads in the dark.


Reduced Hours or Winter Closures
Some tourist attractions, particularly those in smaller towns and villages, and coastal destinations like Amalfi and Cinque Terre, may have reduced operating hours or even seasonal closures during the winter.
To avoid any unforeseen hiccups in your itinerary, it's advisable to check ahead and gather information about the operating hours and seasonal closures of the places you plan to visit. This proactive approach allows you to adjust your plans accordingly and make the most of your time.
Take, for example, the charming town of Positano on the Amalfi Coast. During the winter months, you may encounter a scenario where numerous restaurants and shops have closed their doors for a winter break. Dining and shopping options might become limited. However, it's essential to note that while some local activities and businesses may hibernate for the season, the intrinsic beauty of Positano and the Amalfi Coast remain untouched by the changing seasons.
Other coastal towns like Sorrento are more lively in the winter. Many travelers find that the serene ambiance of the seaside villages of Amalfi Coast in winter, with fewer crowds and a more laid-back atmosphere, adds a unique charm to their visit. The stunning coastal scenery and architectural wonders are just as captivating, if not more so, without the bustling summer crowds.
So, if you plan to sojourn a few days along the Amalfi Coast, or just book a day trip from Rome to Pompeii and Amalfi Coast in the winter, prepare to encounter many seasonal closures along coastal towns.
Limited outdoor activities in the winter
Lastly, considering the winter weather, if you're a beach enthusiast or seeking a Mediterranean summer vibe, seeking Italy's coastal regions in the winter may not align with your expectations as swimming and sunbathing are not possible, and - as we mentioned above - some seaside establishments may be closed.
As always, do a comprehensive search for Italy travel tips to make your trip to Italy in any season more enjoyable


Winter unveils a side of Italy that many travelers have yet to discover. With fewer crowds, lower prices, and a cultural ambiance like no other, it's no wonder that winter is becoming the new shoulder travel season in Italy.
So, pack your bags, don your coziest scarf, and get ready to explore Italy's enchanting cities, historic sites, and picturesque landscapes in the peace and quiet of the winter months which for many savvy travelers is becoming the "new shoulder travel season" in Italy. Your Italian winter adventure awaits, promising to be a journey filled with charm, culture, and unforgettable moments.


Thank you for reading our travel blog and for choosing Stefano's RomeCabs for your private tours in Italy. We look forward to showing you beautiful places!
* Find us online also on: